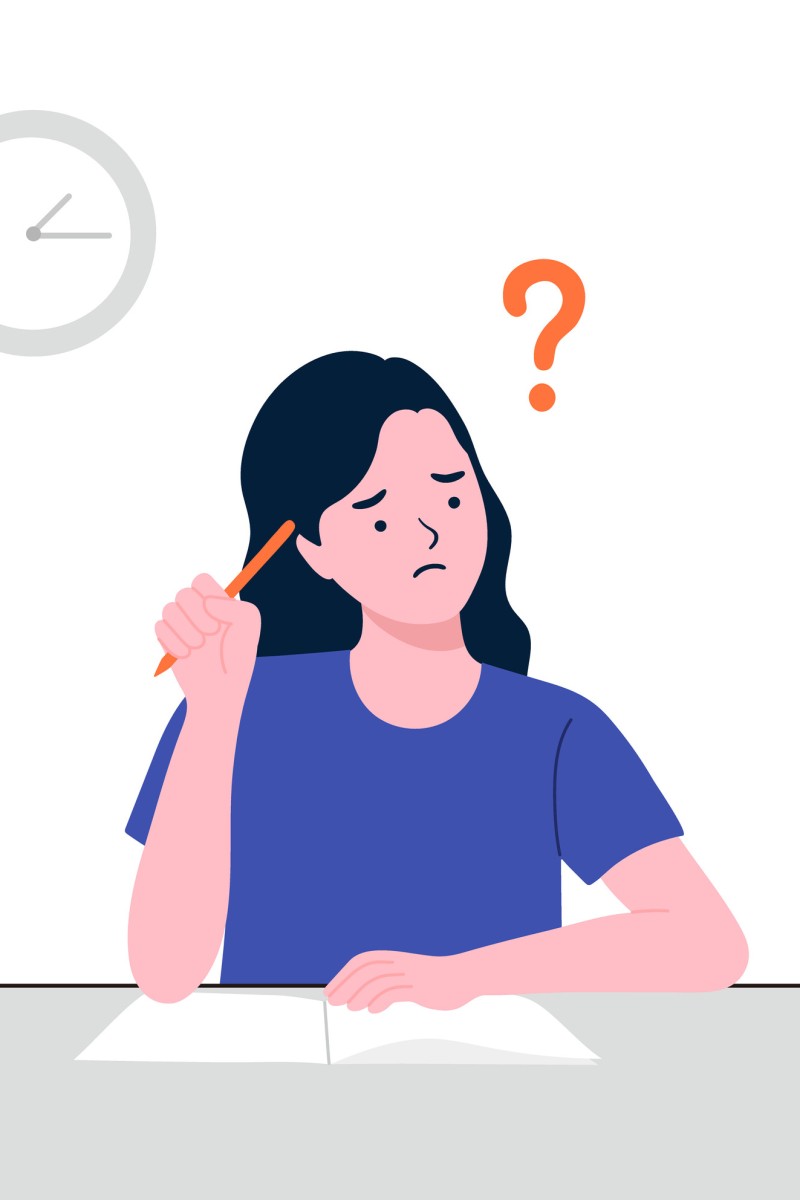 While general topics such as education and health are bound to appear every year, read up on issues specific to Covid-19, advises Liu Tin-yan from King's Glory Education

Make inferences from the information provided, and connect it with key social, economic or political concepts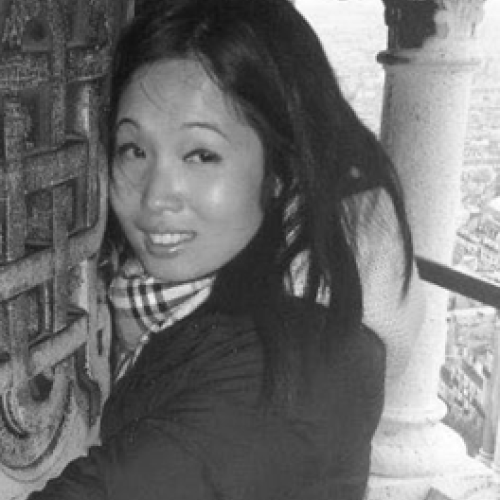 Doris worked in educational publishing, including the BBC and Cengage prior to joining the Post in 2018. She specialises in creating graphics and digital learning content, and has a particular interest in issues related to mental health and wellness.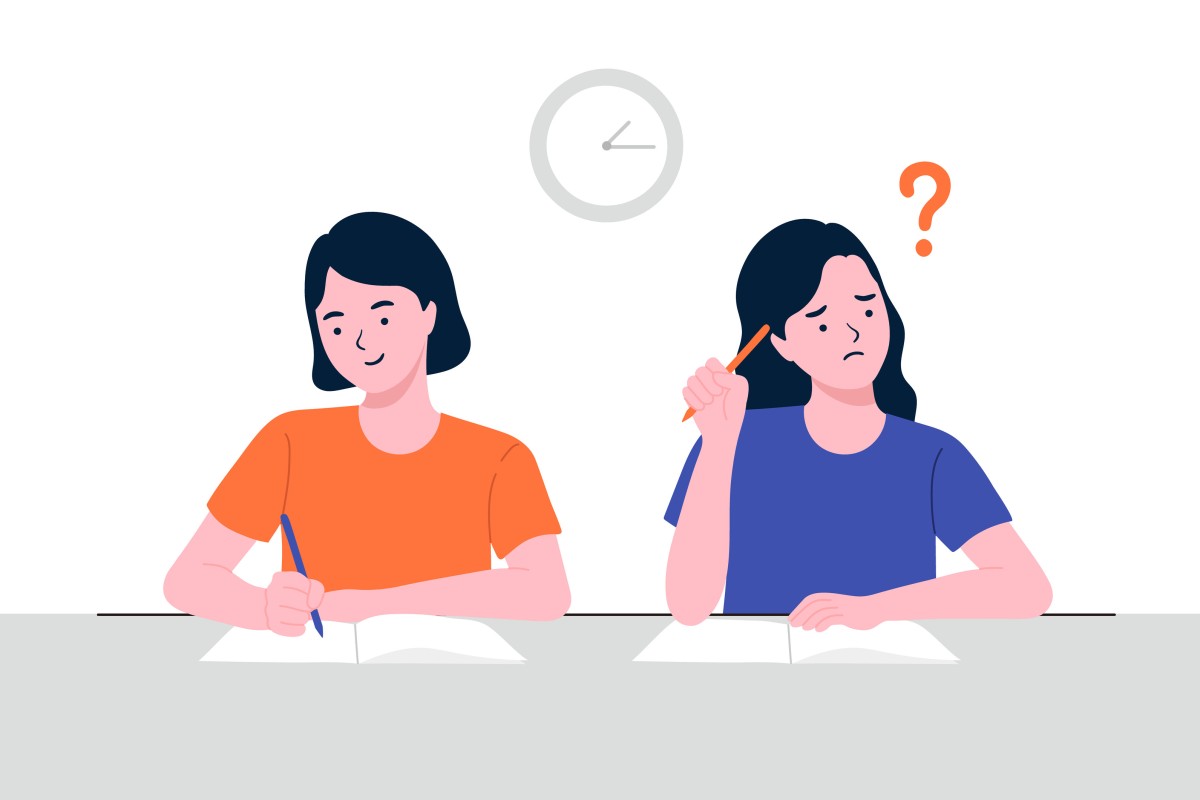 Watch how much time you spend on each question because it is better to finish the whole exam than to get stuck on the perfect answer for every question. Graphic: Shutterstock
The Diploma of Secondary Education (DSE) Liberal Studies exam is a three-hour marathon that tests students' general knowledge, mastery of concepts and tenacity.
As dreadful as this seems, there are plenty of tips and tricks to help you ace this subject. King's Glory Education star tutor Liu Tin-yan shares some valuable advice on prepping for this year's paper.
1. Stay on top of current affairs related to Covid-19
Apart from general topics that appear on the exam every year, such as education and health, DSE candidates this year can expect more in-depth questions related to Covid-19. These may include environmental issues – for example, the pandemic's impact on pharmaceutical pollution and global plastic waste.
Fighting the Covid-19 pandemic has created large amounts of plastic waste. Photo: Jelly Tse
Liu also points to the Hong Kong government's 2035 Waste Blueprint, which discusses hot topics related to health and sustainability.
Another area to cover is medical technology, says the tutor.
"This topic has not come up in the last four to five years, especially in Paper 1, so it is worth spending some time to look at the medical technology aspects of managing Covid-19," Liu says, adding that biotechnology, genetic engineering and medical research are issues that could appear.
First person who got pig heart transplant dies after 2 months
Besides measures taken by the Hong Kong government, she also suggests reading up about Covid-19 on a global scale, in particular efforts by Western countries and the World Health Organization to curb the disease.
Other topics worth paying attention to include Hong Kong's housing issues, the Lantau Tomorrow Vision project, the city's integration with mainland China, and social and economic aspects of China's reforms.
For those unsure about how to expand their scope, she recommends starting by searching online for definitions of related terms and keywords, and then building on each topic's causes and effects.
Hot topics: China's crackdown on entertainment industry
2. 'Transform' data and information
According to Liu, many students struggle to score more than a pass for source-related questions because they stick to copy-and-pasting instead of interpreting information.
"I always ask students to be 'transformers' during the exams. Transform the sources to your own [words] ... but [do] not copy and paste the exact wording from the source," she says.
The tutor gives an example of a cartoon that depicts people living in subdivided flats in Hong Kong.
When answering questions about social issues, such as housing, discuss other concepts that are related to it. Photo: EPA-EFE
"Most students will just describe the cartoon and conclude that subdivided flats are an issue in Hong Kong. But that's not what examiners are testing. We want you to relate this back to concepts related to this subject," Liu says.
She explains that a solid answer to a question worth four to six marks includes a discussion of how people in such spaces are living in poverty and earning below minimum wage. It should also include concepts such as material quality of life and low social mobility.
For an eight-mark question, you will have to expand on your own knowledge, cite other relevant examples and provide further elaboration.
Why low-income Hongkongers are being pushed from one temporary flat to another
3. Make inferences from data and charts
"We always joke that liberal studies is like [the] Maths paper with so much calculation involved. If there is a data question that you did not use your calculator [to answer], then you must have made a mistake," Liu says.
However, she reminds students not to get too caught up in that perception and to focus on comparative data – looking at the highest and lowest values in the data sets and stating the differences.
To go beyond a Level 2 answer, students need to make inferences from the data.
"Again, 'transformation' is the word. Simply quoting figures is not enough. You have to first cite the trend and then transform it to answer the question," Liu explains.
Interpret the data, and make connections with key social, economic or political issues. Illustration: Shutterstock
The tutor uses an example of a chart indicating that people's trust in the Hong Kong government is decreasing, with a question that asks students about their views.
"Rather than looking at the declining trend on the graph and saying the obvious that this refers to a low level of trend, they need to understand what the question is asking," she emphasises.
"In this case, the low level ... is not the answer, but rather this translates to a [disappointed] view in the government. Students need to read the sources and transform the information to answers."
Hot Topics: Emigration's drain on Hong Kong's schools
Liu says students struggle to finish the paper every year because they spend too much time on a few questions and neglect the rest.
"It is a lot easier to achieve half the marks allocated to every question, rather than getting the perfect score. The smart way is to finish all the questions first, before going back to elaborate to hit that Level 5 answer," she says.
The tutor also recommends spending only 150 seconds for every mark allocated to a question, and to move on to the next one when that time is up.
She adds: "Liberal studies is not that daunting once you understand how to transform and present your answers, and budget your time in a smart, efficient way."
Sign up for the YP Teachers Newsletter
Get updates for teachers sent directly to your inbox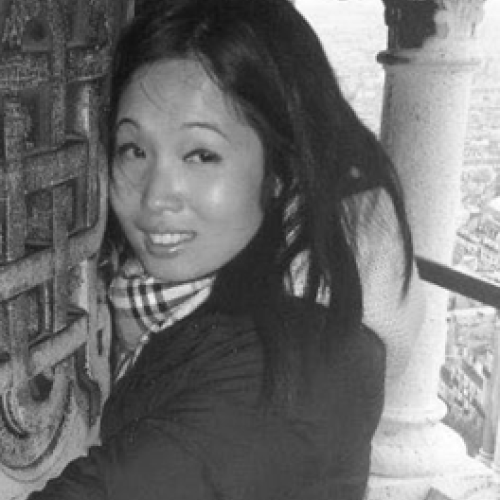 Doris worked in educational publishing, including the BBC and Cengage prior to joining the Post in 2018. She specialises in creating graphics and digital learning content, and has a particular interest in issues related to mental health and wellness.
Sign up for YP Weekly
Get updates sent directly to your inbox