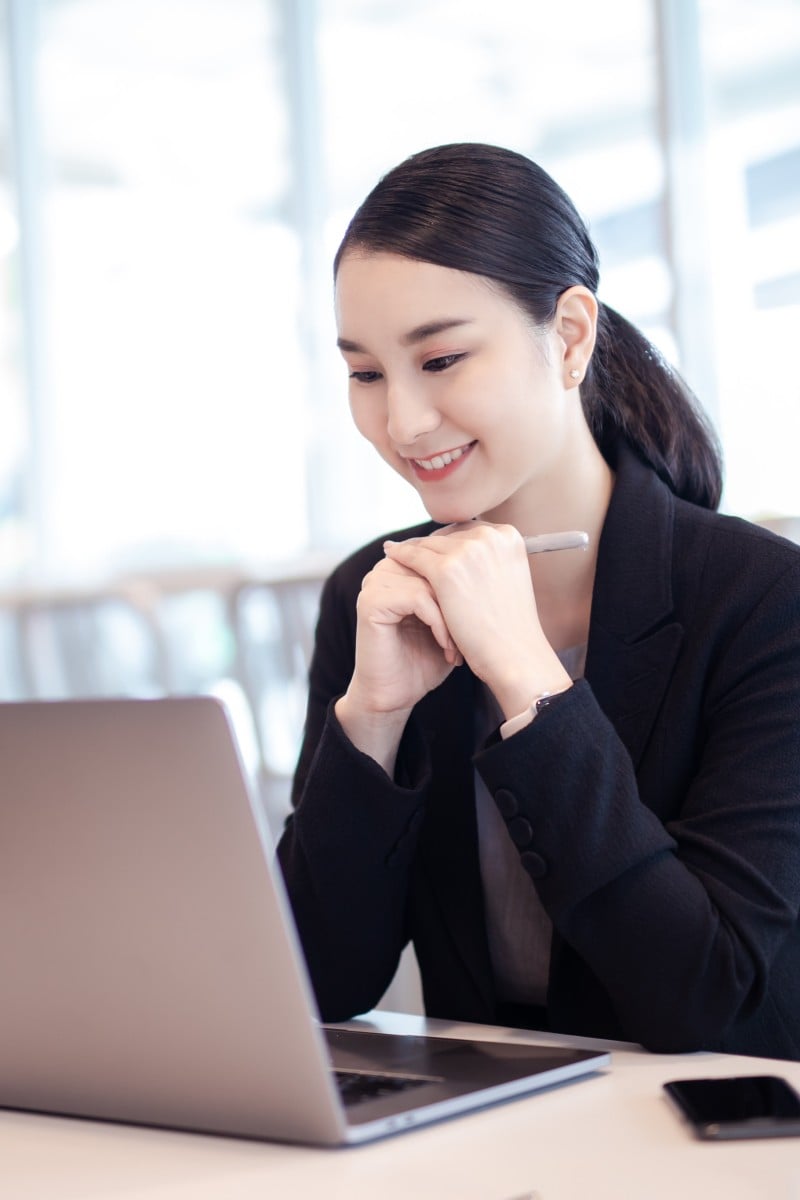 For Hong Kong students who have finished the Diploma of Secondary Education exam, they must shine on the Joint University Programmes Admissions System (Jupas) interview

Because of the coronavirus pandemic, some interviews are still being held online, and we give advice to help you prepare
Janice Mook
Vivienne Tsui
|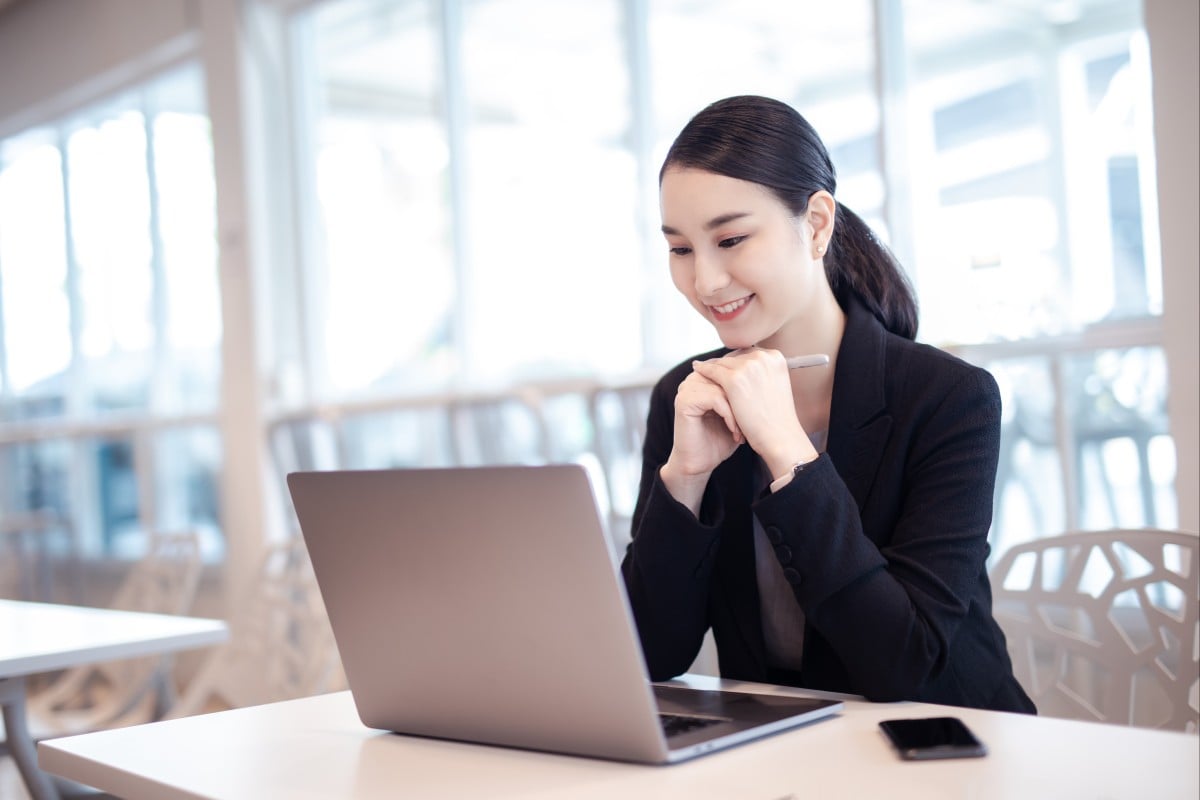 Read on for tips about how to prepare for Zoom interviews and what etiquette to observe. Photo: Shutterstock
The end of the Diploma of Secondary Education exam means a good break for Hong Kong's Form Six students, and provided they do well on the public exam, there is just one more hurdle before entering university – the Joint University Programmes Admissions System (Jupas) interview.
This barrier between you and your dream subject might leave you wondering: How do I stand out from the crowd? Now that a lot of interviews have moved online, how should I prepare?
If you are feeling unsure or confused, fear not – we've got you covered. We talked to a few admissions officers and current university students for Jupas interview tips ranging from general preparation to subject-specific advice.
Anxiously awaiting DSE results? Here are tips for what to do to relax
According to admissions officers from the University of Hong Kong (HKU) and Chinese University (CUHK), bring these to every interview:
Hong Kong ID card

Printed copy of your invitation email

Basic stationery for highlighting and analysing text (if you receive one during your group discussion)

Résumé for specific programmes like arts, global business or architecture
For music, acting and visual arts subjects, prepare for the possibility of practical tests and auditions, according to the admissions office at Baptist University.
Dress appropriately when attending interviews. For online interviews, smart casual would be adequate.
Dress for success for a job or university interview: tips from the experts
2. Tips for individual interviews
The interview normally starts with a self-introduction lasting between 30 seconds and 90 seconds. You can share a bit about your educational background, extracurricular achievements and aspirations.
To test your general knowledge, the interviewer may ask you questions about current affairs, said Edwin Ng, a student recruitment counsellor at HKU. So don't forget to look up hot topics, such as Covid-related policies or global issues, and relate them to the subjects you applied for.
Interviewers would also like to see your passion for the subject, Andy Wong Ka-chat, the Director of Admissions and Financial Aid at CUHK, told Young Post. He said students should familiarise themselves with the course structure and prepare answers to questions such as: "Why are you attracted to this programme?", and "Why did you choose this university?"
Be prepared to explain why you chose a certain programme and university for your studies. Photo: Shutterstock
Wong also said the interview was a platform for developing mutual understanding – that is, for the interviewers to better understand you, and for you to find out more about the programme. What's most important is to demonstrate your eagerness to pursue and perfect your skills in the future.
While most universities use English, you might be required to talk in Chinese depending on your course, Ng added.
If you're really stuck, Jacky Yui, admission officer from the Hong Kong University of Science and Technology (HKUST), suggested asking for clarification: "Don't pretend to know everything."
Ng also stressed that students are not expected to be equipped with professional knowledge: "You don't need to be a doctor to be interviewed for a course in medicine."
How to write a LinkedIn profile to land an internship
3. What makes group discussions different?
As group interviews offer less time for each student to express their thoughts, interviewers tend to look for qualities other than individual intellect.
"Show that you're a team player ... [not] too aggressive or dominant," said Ng.
Instead of treating the group discussion as a monologue and depriving other students of the opportunity to speak, address your group mates by name and respond to their points to show that you're listening.
During group interviews, give everyone a chance to speak. Photo: Shutterstock
Take the initiative to invite the more reserved participants to join the discussion.
"Always remember that the overall goal is to allow everyone in the group a chance to speak," Wong explained.
Even if you disagree, politely express your opinion. It's a common mistake to blindly follow whatever your group mates suggest. Being able to critically analyse issues will keep you ahead of the game.
What is the worst thing about having lessons on Zoom?
4. How to prepare for an online interview
For interviews conducted via Zoom or Google Meet, double check your camera, speaker, device's battery and internet connection ahead of time. Then check your surroundings: is it well-lit? Is it too noisy?
If you encounter a failed internet connection or any technical difficulties, try re-entering the meeting, or better yet, contact the faculty via email or phone immediately to explain your situation and see if it's possible to reschedule another interview.
If you are worried about the environment, you can do the interview in a co-working space or a study room.
Headphones can help you tune out the noise around you during an interview. Photo: Shutterstock
We have been taught to make eye contact with our teachers during conversations, but for online interviews, look at the camera when you speak.
During online group interviews, it can be easy for students to speak over each other without realising it, so to avoid this, raise your hand to signal when you're about to speak.
5. Interview tips for specific subjects
There are generally no interviews for arts and social science, except for some new programmes. For courses such as law and engineering, interviews are not compulsory. Below we've asked some university students to share their interview experiences to give you a better idea of what to expect.
Business
"In my group interview, I had to analyse the given sources within a short period of time and come up with a solution for the expansion of Alipay in Hong Kong," said Ivan Wong Man-yeung, who is studying global business at CUHK.
Mini case studies like these are typically used to evaluate your business acumen, said the 21-year-old micro-influencer who has more than 7,500 followers on his Instagram account where he shares tips about studying.
Carina Yu Chin-hang, an HKU student, had to design a business model to help a local hotel adapt to the Covid-19 pandemic during an interview for business law.
"Outlining a discussion agenda ... helped my group brainstorm ideas more systematically," the 19-year-old suggested.
Work with your group mates to come up with strong responses during your interview. Photo: Shutterstock
At HKU, applicants for the Bachelor of Business Administration (Law) and Bachelor of Laws [BBA (Law) & LLB] programmes typically attend interviews with the business faculty alongside those applying for general business programmes. The law faculty handles students who apply for the Bachelor of Arts and Bachelor of Laws (BA & LLB) and Bachelor of Laws (LLB) programmes.
If you're asked to engage in an open-ended discussion, prepare by keeping up with the latest business trends – for example, the sharing economy, cryptocurrency and sustainable investment.
"You'd need to support your answers with basic understanding in typical business topics," Yeung said. "Even though you didn't study economics or BAFS [Business, Accounting and Financial Studies] in the DSE, you won't be at a disadvantage."
Explainer: What are NFTs? Why do they matter to artists?
Medicine
Medical interviews are normally conducted in person and consist of several interview stations, said Pamela Chiu Siu-ting, who is studying medicine at HKU.
Just like any other interview, you're expected to justify your interest in the medical field. Be prepared for questions about public health and biotechnology – for example, the vaccination scheme, qualifications for overseas medical practitioners, and implantation of a pig's heart into the human body.
In the general knowledge part, you may need to tell a story from a picture or express your opinion on a random topic. There may also be some hands-on tasks, like paper folding, which Chiu encountered in her interview.
"Show them [the interview panel] you are very passionate about the field. Remember to stay humble," said the 21-year-old who operates an Instagram account, called Pamela's Study Corner, with almost 18,000 followers.
Science
Research science news before stepping into interviews, said Jessie Leung Wing-shu, a science student at HKUST. For her interview, she prepared for topics such as Covid-19 policies and the Milky Way's black holes.
You could be asked to discuss information from the DSE syllabus and to express opinions on hot debates, such as evaluating the roles of investigation and invention. You may also need to explain which field – biology, chemistry or physics – you have more interest in.
8 answers to your burning questions about asteroids
If you have further enquiries, contact:
Sign up for the YP Teachers Newsletter
Get updates for teachers sent directly to your inbox
Sign up for YP Weekly
Get updates sent directly to your inbox