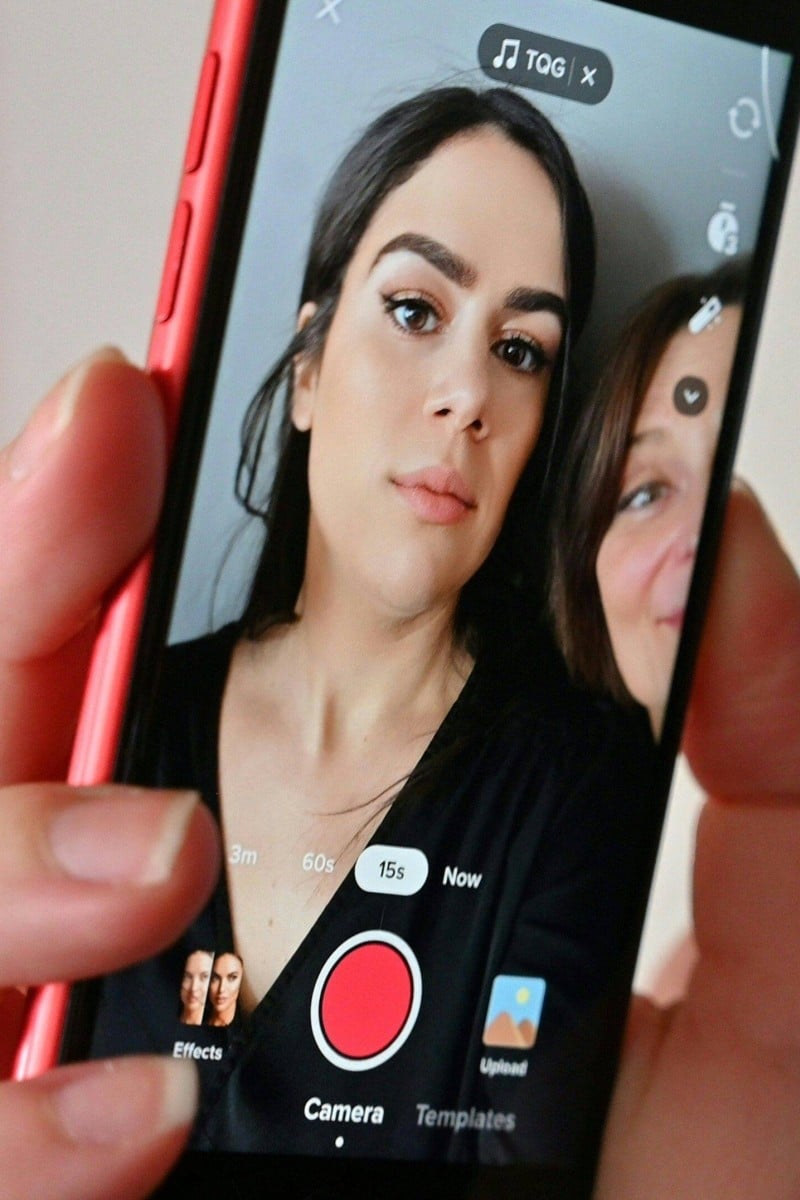 Many worry about the filter's effect on mental health because how well it functions makes it tougher to distinguish it from reality

Every week, Talking Points gives you a worksheet to practise your reading comprehension with exercises about the story we've written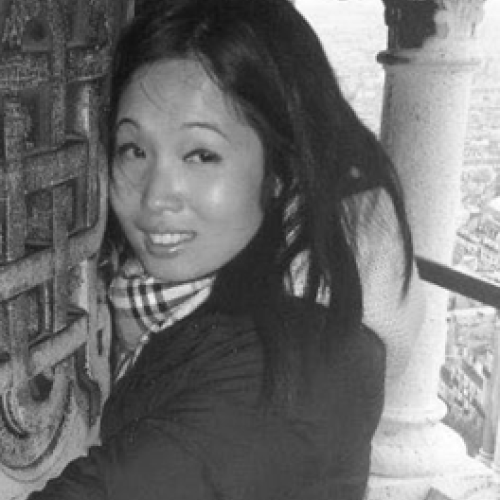 Doris worked in educational publishing, including the BBC and Cengage prior to joining the Post in 2018. She specialises in creating graphics and digital learning content, and has a particular interest in issues related to mental health and wellness.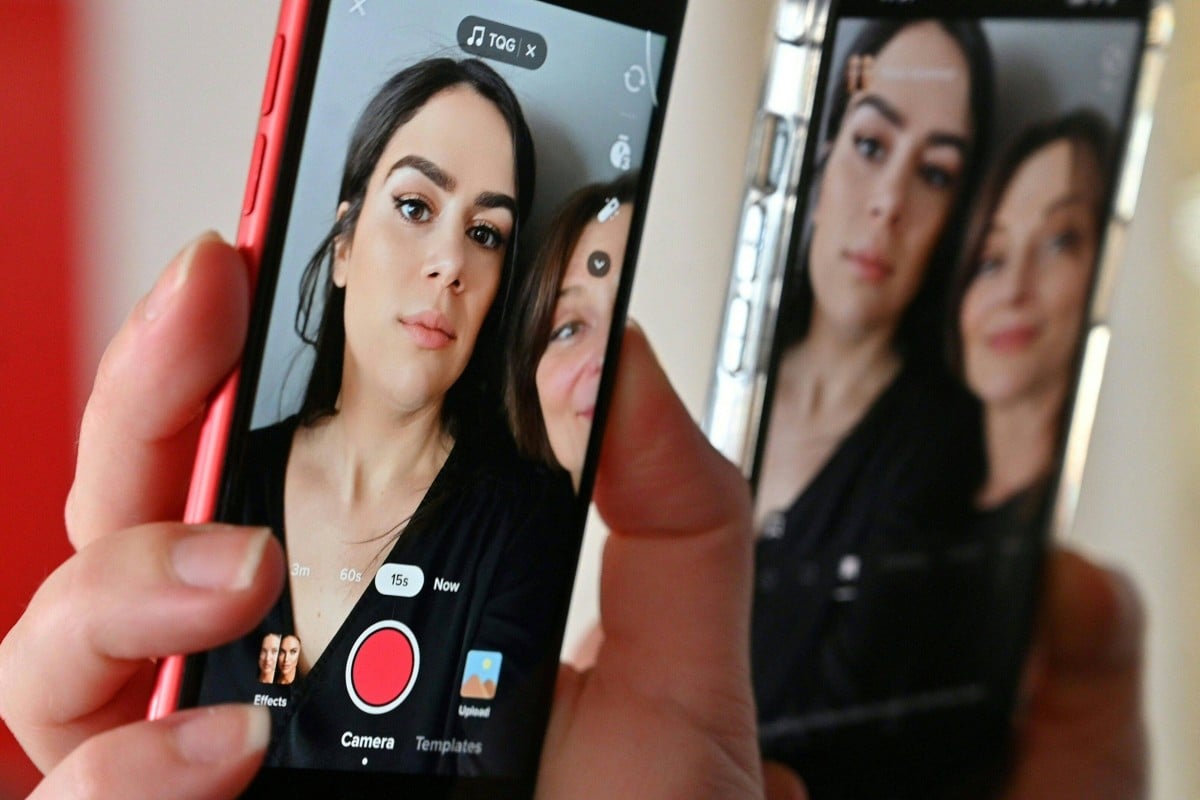 TikTok's Bold Glamour filter is not the first to cause concern for users' self-esteem, but many are alarmed by how easily it distorts reality. Photo: AFP
Isabelle Wei was baffled as a glamorised version of herself stared back at her from the phone screen. The 14-year-old Hongkonger took in every detail of her face reimagined by TikTok's Bold Glamour filter – from pouty lips to sculpted cheekbones.
"There was subtlety in how seamlessly and realistically the filter applied its magic. If you do not know what someone looks like without it, I think this filter can easily slip by undetected," the student from the Canadian International School of Hong Kong said.
This filter went viral on TikTok earlier this year for how well it functions: it does not glitch when the user moves their face, making it tougher to distinguish the effect from reality. Many experts believe machine learning is what powers the filter's enhancements, but TikTok has not confirmed if this is true.
Face Off: Does social media make teenagers feel less confident about their body image?
Though Bold Glamour is not the first filter to cause concern about the impact on users' self-esteem, many have expressed alarm over how easily it distorts reality and amplifies unrealistic beauty standards.
Even as the app is banned in Hong Kong – Isabelle accessed it using a virtual private network – its videos are often reposted to Instagram Reels. Also, the technology behind this filter is likely to show up on other social media apps soon.
Stephanie Ng – the founder of Body Banter, a Hong Kong charity that engages youth in healthy conversations about body image and mental health – breaks down how teens can deal with the effects of beauty filters.
Stephanie Ng is the founder of Body Banter, a charity in Hong Kong that empowers youth in conversations about body image and mental health. Photo: Handout
Ng pointed out that Bold Glamour's seamless effects were especially worrying.
"The more subtle and realistic the effects, the more dangerous a filter is. Viewers are more likely to believe that the image they see is real and therefore feel pressured to uphold these expectations," explained Ng, who has a master's degree in clinical psychology from Columbia University in the US.
She cautioned that in an increasingly digitised world where many social interactions are conducted online, people are more likely to be hoodwinked by these "realistically unrealistic" images.
But beyond the filter's augmented reality effects of clear skin and make-up hides another problem. Ng highlighted how face filters on many social media apps tended to enhance users' features to match beauty norms that come from certain cultures.
Hong Kong teens say Instagram has a negative impact on their mental health
For example, Asian beauty standards often lean towards lighter skin, and some apps from these places push this ideal onto users. But chiselled cheekbones, full eyebrows and plump lips are all the rage in Western media, and these are reflected in Bold Glamour.
"Through using these filters, people who [already have] ... body image insecurities may be exposed to beauty standards that they did not even know existed, and begin to question whether they look good enough or whether they should look a different way," Ng emphasised.
Isabelle agreed: "I realised the extent of its 'beautification'. The filter ... [changes] your face, simulating features considered conventionally attractive by mainstream beauty standards: plump lips, thin noses, shaved jawlines, and for females, full eyebrows, flawless skin, and a glimmering make-up look."
Beauty filters reflect society's unrealistic expectations, which can be damaging on self-esteem. Photo: Shutterstock
According to Ng, the widespread use of these filters is especially harmful to teens.
Social media platforms have already come under fire in recent years for how their algorithms negatively affect teens and their mental health.
Ng worried that as the technology for beauty filters improved, it could change how teens see themselves.
"There is a strong link between filter use and body dissatisfaction," she explained. "These filters can plant a seed of doubt regarding whether one's appearance and even one's fundamental selfhood is good enough."
Isabelle could relate to this, sharing: "Suddenly, the face you see in the mirror looks plain, inadequate. Your skin isn't smooth enough; your jaw is too soft. You feel you do not measure up."
Hong Kong poet Louisa Choi talks about opening up on Instagram
Despite the negative effects of this technology, they are likely here to stay. Thus, Ng advised that teens learn to think critically about beauty filters.
This can start with discussions among friends about beauty standards they struggle with. They can also explore resources that focus on cultivating positive body image for people of diverse looks and sizes.
Isabelle emphasised remembering that social media has conditioned users to project only their best selves online – there is much more complexity behind the "perfect" photos and videos we see.
"As filters and photo-retouching apps remain in the spotlight, we need to remember that 'flaws' do not make us any less attractive, and having no flaws does not make one perfect," the teen shared.
Here are a couple of resources that teens can access to learn more about body image and how to navigate conversations surrounding this topic:
Use our printable worksheet or online interactive exercises to test your understanding of this story.
Sign up for the YP Teachers Newsletter
Get updates for teachers sent directly to your inbox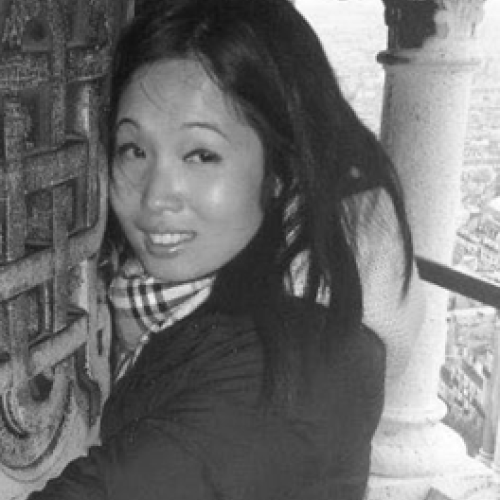 Doris worked in educational publishing, including the BBC and Cengage prior to joining the Post in 2018. She specialises in creating graphics and digital learning content, and has a particular interest in issues related to mental health and wellness.
Sign up for YP Weekly
Get updates sent directly to your inbox