Your student guide to Montreal - everything you need to know about living, studying, and working in this friendly Canadian city
We visited Canada's second-biggest city, and biggest in French-speaking Quebec, for a taste of what it has to offer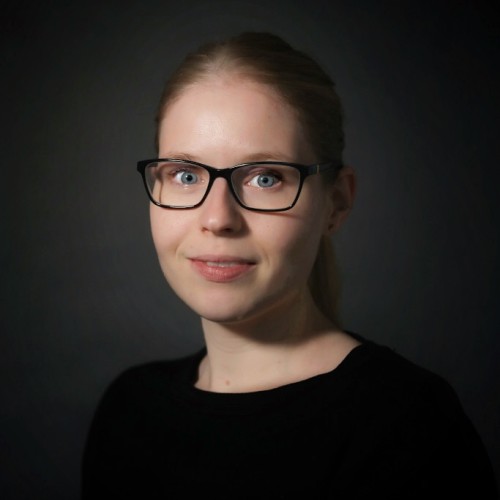 Charlotte Ames-Ettridge worked at Young Post from 2017 until 2020. She has a Bachelor's degree in English Literature.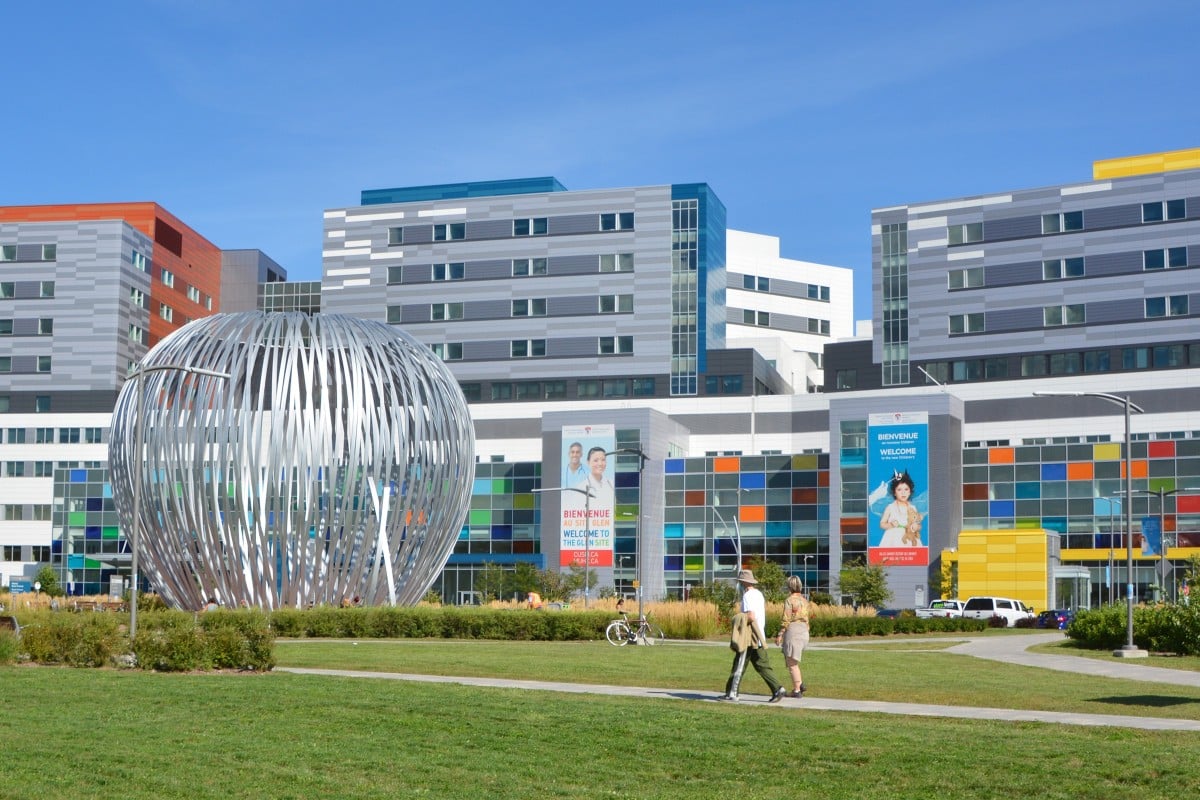 The city has 400 days of art, music, food, sport, and comedy festivals a year
Thinking about getting your degree overseas? Montreal, Canada's second largest city, offers some of the most affordable and accessible study opportunities in North America. Of course, there are a lot of things to consider when choosing a study destination. Let's break them down.
Montreal has 11 universities, two of which – McGill University and Universite de Montreal – are ranked among the top 100 in the world, according to the Times Higher Education World University Rankings. While undergraduate courses at some of the bilingual city's universities are mostly taught in French, other schools, like McGill, are English-speaking.
What's more, there are a lot of opportunities for international students. Montreal is currently on a mission to attract new investment and talent to the city, which is good news for students. Out of Montreal's 200,000 students, more than 35,000 are from overseas. Universities are keen to welcome international students, and all have services that offer advise on immigration, scholarships, housing, financial aid, and legal issues.
Letters from the Dorm: Studying abroad, and what they don't tell you about loneliness and learning to compromise
The city's biggest industries include AI, computer programming, aerospace, gaming, and special effects, so it tends to attract students interested in these fields. In addition, nearly all undergraduate programmes across Montreal's universities offer internships in a related industry, so students can get real-world experience before they graduate.
The education system in Montreal follows a typical Western model, encouraging critical thinking and independent study. Liu Ying is a first-year PhD candidate at Universite de Montreal. She says the teaching style there is "more open-minded, and encourages participation and communication."
James Ning Xie has lived in Montreal for eight years. He moved to the city from Guangzhou to study finance at McGill University, and now works for a private equity fund company. "The immigration process here is really easy," he says.
That's mostly true: compared to the US, Australia, or Europe, getting a study or employment visa in Canada is relatively easy. But you do need to begin the process – which is slightly different in Quebec from the rest of Canada – early on.
19 reasons you definitely shouldn't study in Scotland. Honest. Truly.
First: decide which university and course of study you're interested in, and submit your application. As soon as you've received and accepted your offer, you need to get approval for your study from the Government of Quebec. You do this by applying for something called a Quebec Acceptance Certificate (CAQ). This involves filling out an online application, and then sending some documents, including your university acceptance letter, by post. There is also a fee of around CA$114 (HK$680). The CAQ takes around 30 days to process, so try to get that started as soon as possible.
Once you have the CAQ, you can then apply for your study permit from the Government of Canada. Unfortunately, there is another fee, of CA$150. Process times can vary.
As soon as your study permit application has been approved, you'll receive a letter of introduction from the visa office. You'll need to present this to the immigration official when you arrive in Canada, and then your study permit will be issued.
It may sound like a lot, but your university should be able to offer you all the advice, support, and even financial aid you need during this process. Your study permit will last for the duration of your course, and allows you to work full-time on your university campus and part-time elsewhere. What's more, if you're not quite ready to leave Canada once you've graduated, you can apply for a post-graduation work permit, which allows you to stay and work or travel anywhere in Canada for up to three years.
Letters from the Dorm: How diverse cultural exchange broadened one Hongkonger's perspective on food, identity, and terrorism
The low cost of living in Montreal, and lower-than-average tuition fees for overseas students, is one of Montreal's biggest draws. While Hong Kong has been named the most expensive city in the world, ranking number one on the Mercer's 2018 Cost of Living survey, Montreal is ranked at just 147 – much lower than New York (13), London (19), and Toronto and Vancouver (joint 109).
Charles Cong Xu is a PhD candidate at the McGill University. He has studied in various cities in the US and Canada, but has chosen to lay down roots in Montreal due to the city's affordability.
"Compared to the States, tuition fees are much lower here. The cost of living is also lower than in Canada's other big cities like Toronto or Vancouver."
And while the cost of living may be lower, "the salary is the same", says James Xie – a plus for graduates looking to remain in the city as young professionals.
For Jack Mingyang Xie, a recent graduate from McGill University, the lower cost meant studying in Montreal was a no-brainer. "Australia is hot, Europe is expensive, the USA is expensive … Canada has good schools and is much, much cheaper."
The culture
"Montreal has a really fun culture," says Cindy Ho, a first-generation Canadian whose family is from Hong Kong. She is now the president of the Young Chinese Professionals Association, which helps connect young graduates and professionals from Asia with local companies and employers. "It has the charm of Europe, but the openness of Canada. There are comedy and music festivals, and food from around the world."
Montreal has year-round festivities, with 400 days of art, music, food, sport, and comedy festivals a year (you work out the maths there). Among the best-known are the Montreal Jazz Festival, the largest jazz festival in the world, and Les Francos de Montreal, the largest French music festival in the world. Best of all, many of the events during these festivities are completely free.
Montreal is also an incredibly diverse city; a quarter of the population are immigrants. This mix of cultural influences is partly why Montreal now boasts some 6000 restaurants serving food from around the world, from typical Quebecois dishes like poutine in the European-style Plateau district, to the city's famed bagel shops in the traditionally Jewish Mile End district, to pizza and gelato in Little Italy.
A former FBI agent and other experts offer HK students tips on staying safe abroad
"There is no dominant culture here so everyone can call it home," says Xu.
And while Hongkongers may be used to constantly running on overdrive, the Montrealais prefer to take things a little slower. Quality of life is generally prioritised over work.
"It's the French influence," jokes James Xie. "People really do leave work at 5pm. And you really do get a work-life balance."
The language
Montreal is part the French-speaking province of Quebec, and while most people in the city are bilingual, French is still the primary language. So, how important is it to speak French?
The good news is you don't need any qualifications in French to study in Quebec, but if you decide to stay after your studies and get a work permit, you'll need to prove that you have an intermediate knowledge of oral French – essentially, that you can have a basic conversation. Luckily, there are many different courses you can take or meet-up groups you can join, both on and off-campus. Universities offer formal classes, but events like Francolunch give you the chance to practise with other international students in a more casual setting, while doing fun outdoor activities.
So you may need to prove you can speak French on paper, but what about in daily life? Opinions differ.
14 students, 10 months, 1 ship - welcome to life aboard the Sorlandet from Norway
James Xie doesn't see French as a necessity. "Most business is conducted in English" he says. He adds that growing up in Guangzhou – where both Mandarin and Cantonese are spoken – made it easy to adapt to the bilingual environment.
However, Jack Xie says the prevalence of French in Montreal can be incredibly daunting for international students.
"I had a huge culture shock," he says. "It was the only thing I felt uncomfortable about when I first arrived. All the signs – at the airport, on public transport, and on roads – are all in French. I had to use google to get around."
Jack Xie took a French course at his university. "My ambition was to learn fast, so I joined an intensive course – but my teacher was so fast, and only ever spoke in French. In the end, my performance was affecting my GPA so I had to drop the course."
Letters from the Dorm: Tips from a University of Auckland student on how to make the most of studying abroad and living overseas
"If I have to learn French, I'd prefer to do it outside university, with friends in a cafe," he adds. "I don't want it to affect my degree."
Some see learning French as another string to their bow.
"French is an advantage," says Xiao Han, a PhD student at the Universite du Quebec a Montreal. "You can be multilingual. Plus, I love French. I love the French culture."
The weather
There is no getting around the fact that in Montreal, winters are brutal.
"I was excited to see snow," says James Xie of his first winter in Montreal. "Well, the first time at least. The second time I was like, 'nope'."
While winters are long – Montreal gets around 100 days of snow a year – and cold – temperatures in December don't rise much higher than -2 degrees Celsius – that doesn't mean the city shuts down. It is impressively well-adapted to the climate, with around 32 kilometres of underground pedestrian walkways – known as the Underground City – linking metro stations to shops, restaurants, and offices. Buildings are heated, and shops are well-stocked with thick winter coats and sturdy boots.
Letters from the dorm: The 'Greek life' tradition, and how to approach being an international student in a frat or sorority
The Montrealais are also big fans of winter activities, from typical sports like skiing and snowboarding to more casual ones like tobogganing down the slops of Mount Royal Park. Each January, the city also welcomes Igloofest, a two week-long outdoor music festival held in the city's Old Port.
"It's important to adapt," says Ho. "Taking part in winter activities definitely makes the winter more bearable."
"Skiing and skating are very fun. They don't make you any more resilient against the cold, but they offer a kind of mental comfort," jokes Jack Xie.
This trip was sponsored by MTL International
Sign up for the YP Teachers Newsletter
Get updates for teachers sent directly to your inbox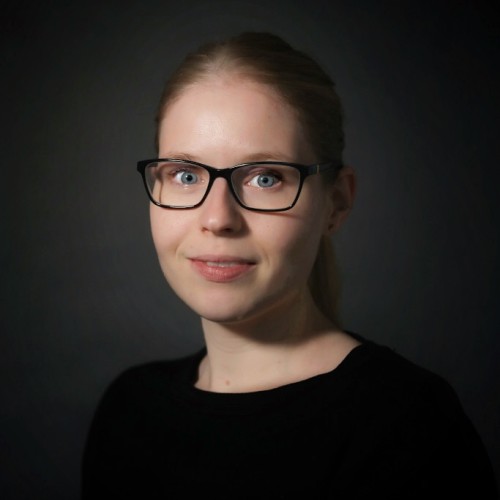 Charlotte Ames-Ettridge worked at Young Post from 2017 until 2020. She has a Bachelor's degree in English Literature.
Sign up for YP Weekly
Get updates sent directly to your inbox