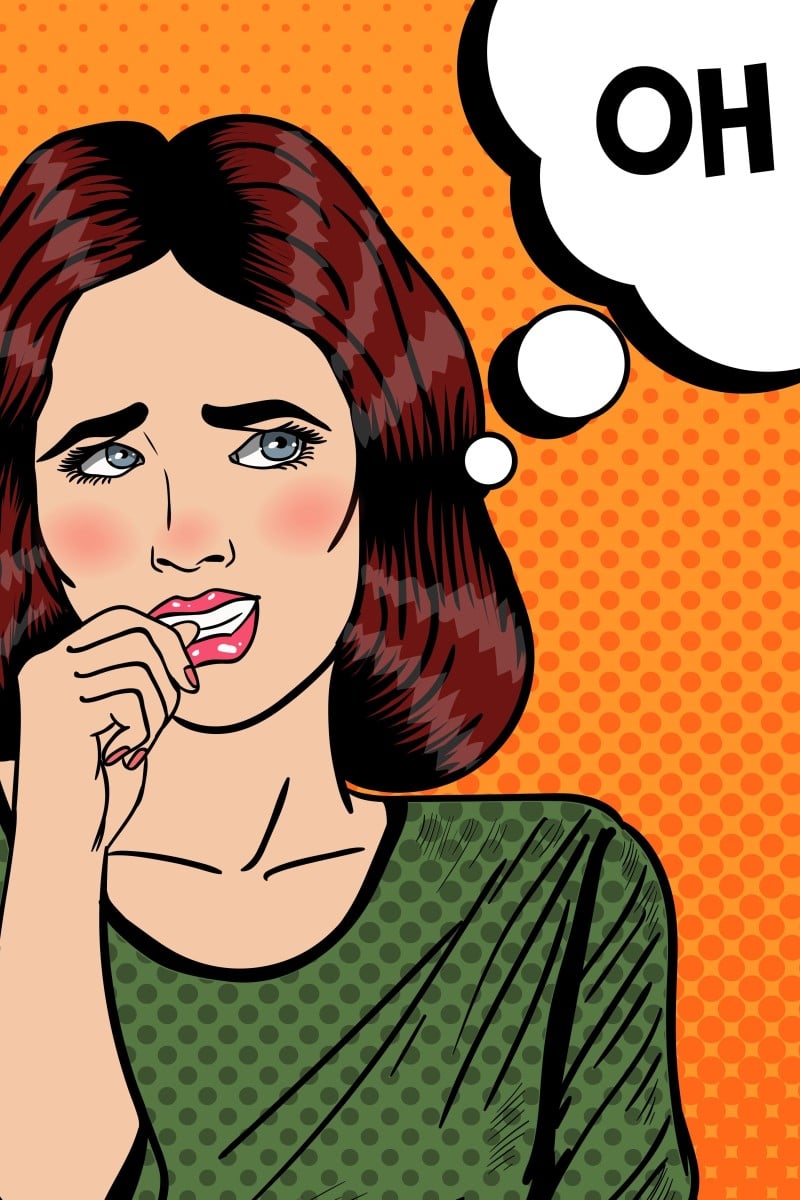 Asking for a Friend: Help! How do I stop biting my nails?
How can you ditch bad habits, and should you be worried if your girlfriend or boyfriend cancels your plans to hang out with someone else?

If you have difficult, embarrassing or awkward questions to ask about teen life, send them in anonymously, and 'Friend of a Friend' will do their best to help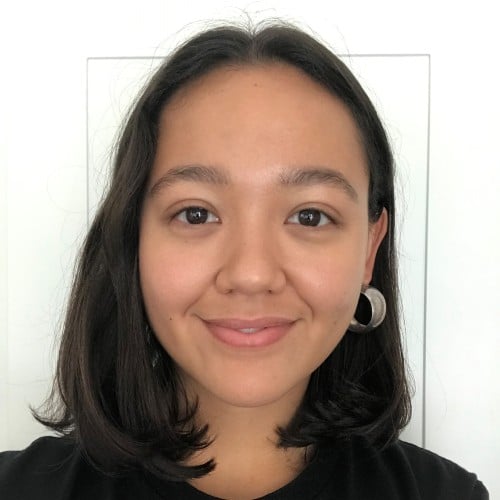 Amalissa joined Young Post in 2020 as the Junior Reporter Manager. She has an interest in lifestyle, culture and fashion and assists young people in their pursuit of journalism.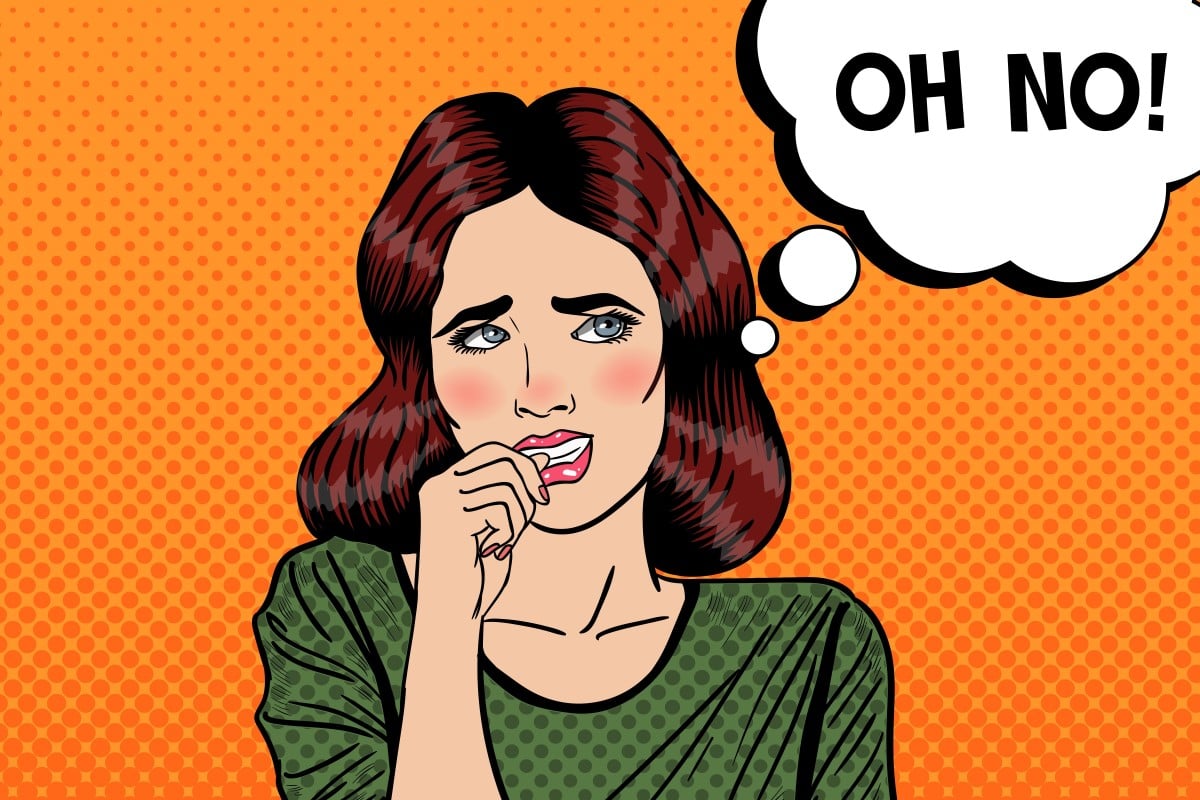 Can't stop biting your nails? Friend of a Friend is here to help.
Hi Friend,
I bite and pick at my nails and the surrounding skin, to the point where they are bloody and painful, but I can't stop. I've tried keeping my nails short with clippers, but if they're jagged, I'll still bite them. I've tried nail polish that tastes gross when I bite it, but I got used to it.
I hate having ugly and painful hands compared to my friends - what can I do?
Hung Up on Hangnails
My classmates make mean jokes about my medical condition
Hi Hung Up,
It might take a while to break this habit entirely, but keep making small changes. Don't get frustrated if you don't stop overnight, and persevere!
First, nail clippers create jagged edges that entice you to pick, so instead, use a nail file, ideally one that's made of glass. Even if it takes longer to trim your nails, the file creates smoother edges, is less likely to cut into the skin.
Keep small nail scissors nearby, so whenever you feel a bit of dry skin, you can clip it instead of peeling it off.
Check out our basic guide to nail care for more info
Heal current cuts by applying cuticle oil, Vaseline, pawpaw ointment, or any similar balm on and around your nails to soothe the skin. This will also help to reduce dry skin around your nails, which ultimately lessens the temptation to pick and bite.
Instead of using nail polish that tastes bad, treat yourself to a nice manicure that you won't be as tempted ruin by biting or picking at your nails. Pick your favourite colour or a funky design, and you'll feel happier when you look at your hands.
In addition to these physical remedies, try getting to the root of why you bite your nails. If it's connected to anxiety, talk about it with someone you trust. When you feel stressed, find something else to toy with that won't hurt you, like a fidget spinner or stress ball, or try ripping paper, if the ripping sensation is what you crave.
Hope this helps, Friend of a Friend
My friend has a crush on a girl - do I need to stop talking to her?
Hi Friend,
My girlfriend and I have been together for two years. In that time, we've pretty much spent every weekend together, and we're friends with all the same people.
A group of us (all couples) have made plans to go to the beach this weekend. But the other day, she asked me if things were confirmed, because she wanted to hang out with a new friend instead. She says she met this guy a few months ago, but has never mentioned him to me until now.
I'm a bit annoyed that she wants to cancel plans because I'll have to go alone, and it feels weird that she didn't invite me to her plans. Should I be worried?
Thanks, Beached Bum
Is it possible to balance dating and the DSE?
Hi Beached,
Sorry that you're experiencing a rift with your girlfriend - but try not to assume the worst. Trust is a big factor in relationships, so to an extent, you do have to give her the benefit of doubt. But I understand that you don't want to be blindsided either.
While her new weekend plans don't align with yours, acknowledge that she is discussing it with you beforehand. This means she does respect how you feel, and isn't hiding it. Even if you're together, you can't stop her from doing what she wants.
My best friend and I flirt, but is it for real?
The best way to understand her intentions is to talk with her about why she wants to cancel, and to learn more about this new friend. Express that you feel hurt about being brushed off, and instead of being accusatory, show interest in her plans.
You could say something like: "I thought you were keen to go to the beach - what changed your mind?" or "So what are you planning on doing with your friend this weekend?"
Her response will be telling. If she seems relaxed while sharing more about this person, you've probably got nothing to worry about.
It's totally normal for couples to have their own friends, and it's healthy to spend time apart, too.
If she seems nervous or changes the subject, you might need to have a conversation about your relationship, and ask if there's anything else going on.
If there is, it's going to be difficult, but it depends on how you both feel, and whether you want to work through it together, or end things.
In the possibility that her friendship with this guy is totally platonic, she may not have mentioned it before because she wants to retain some independence. You say you both have the same friends, and that you do everything together; this can be quite intense, especially if it's been that way for the past two years.
My friend is super jealous I'm friends with her boyfriend
Remember that while it's important to be together, it's equally important to have time apart and do some things independently. They say "absence makes the heart grow fonder" for a reason!
She might just want to hang out with someone else for once. And it might be good for you to spend time alone with your friends.
Good luck, Friend of a Friend
If you have a question you'd like answered (about anything at all), please send an email to [email protected] with "Asking for a Friend" in the subject line. Don't worry - you will remain anonymous!
Sign up for the YP Teachers Newsletter
Get updates for teachers sent directly to your inbox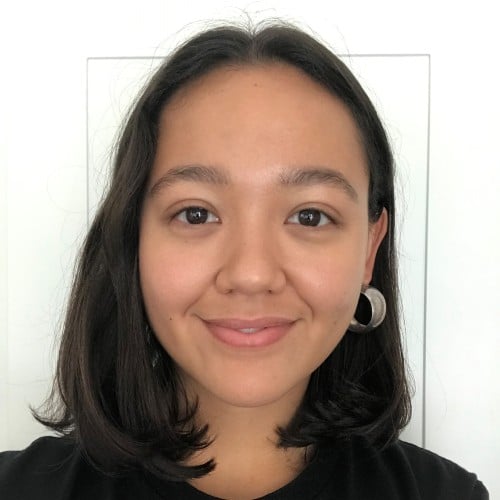 Amalissa joined Young Post in 2020 as the Junior Reporter Manager. She has an interest in lifestyle, culture and fashion and assists young people in their pursuit of journalism.
Sign up for YP Weekly
Get updates sent directly to your inbox