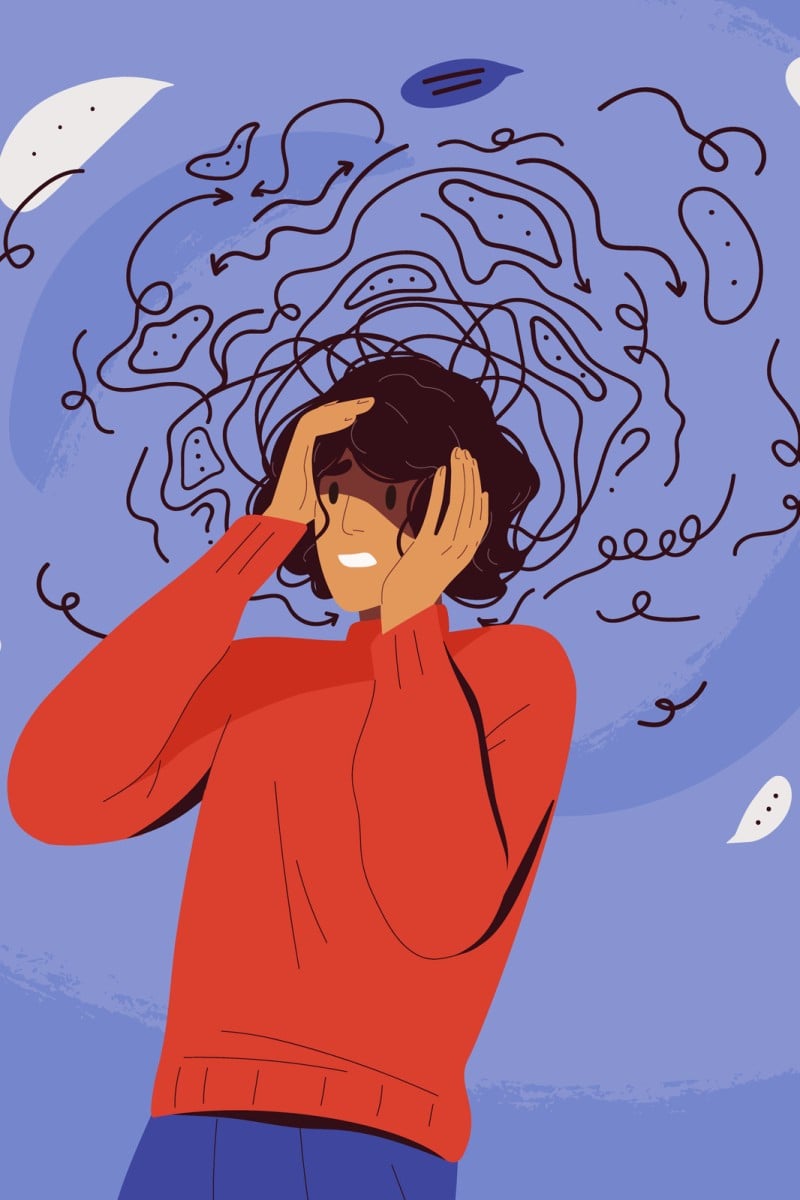 Asking for a friend: Help! I'm under a lot of pressure and don't know why I need to study so much
Each week, we respond to a question from our readers and give advice and resources they can turn to

This week, we help a student who is feeling stressed out from their studies and wonders what the point of it is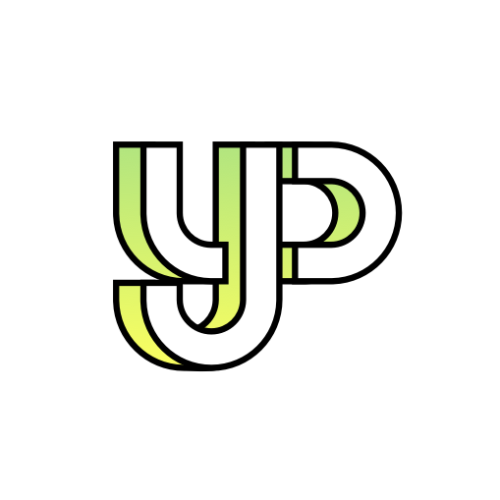 We cover the latest news, views and stories on Hong Kong students, school life, sport and local education, as well as keeping tabs on what's hot and what's not.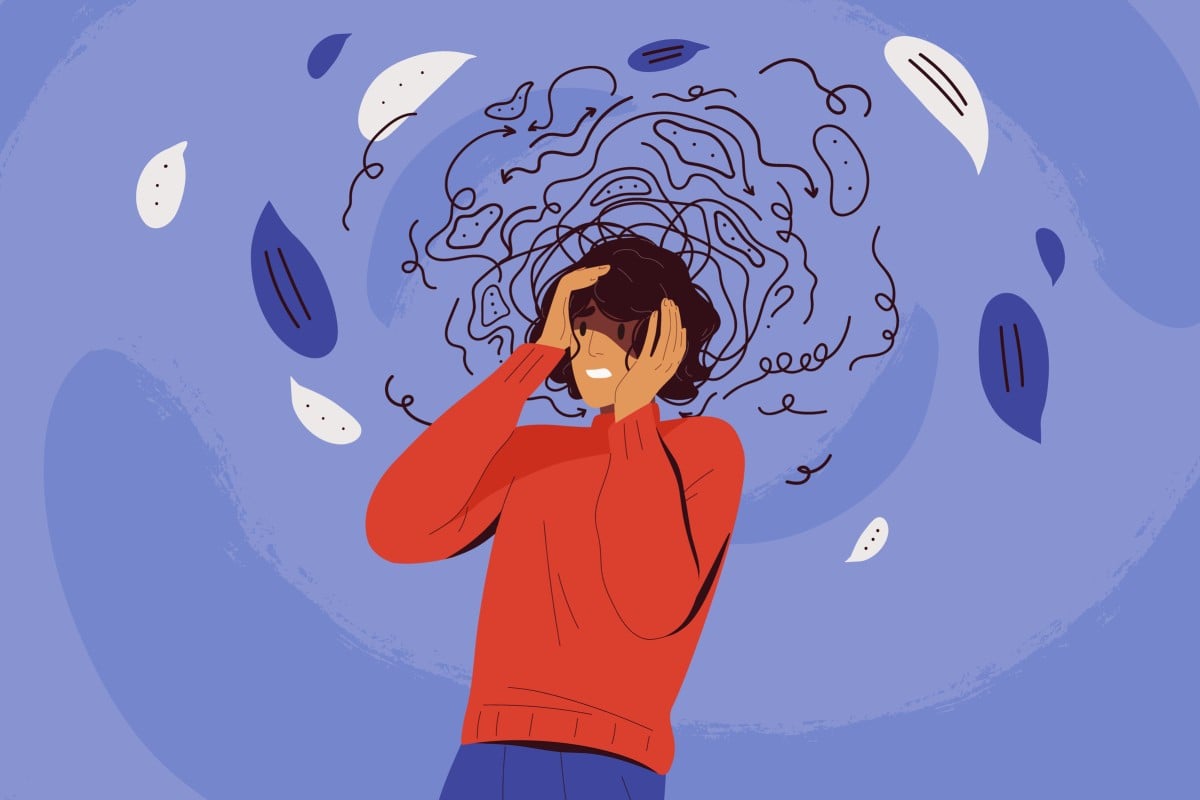 Feeling super stressed? Don't forget that breaks are as important as working. Photo: Shutterstock
Need an answer to a personal question that you've never mustered the courage to ask? We've been there. Whether it is about school, family issues or social life, share your thoughts with us. If you have a question you'd like answered (about anything at all), please fill out this Google Form. Don't worry – you will remain anonymous!
Dear Friend,
I don't understand why students need to study and work so hard to fight for a "bright future". I am struggling to conform with this idea and it makes me feel extremely pressured. What should I do?
Best, Under Pressure
Everyone is so stressed about the pandemic. How can I help them?
Dear Under Pressure,
We understand why you're so stressed; it can be disheartening to work so hard without knowing what you're working for, especially during a stressful time like the pandemic. What exactly makes a future bright? It's such a vague concept, and highly subjective, so your struggle and confusion make perfect sense.
We're concerned you might be dealing with burnout – is it possible for you to take a short break to allow yourself some time to unwind? We know it's difficult as a student, but it could be helpful to explain the situation to your parents and ask for one or two days off school – with the promise that you won't fall behind on your schoolwork. You could use this time to destress, catch up on your TV, and read for fun.
While a break won't solve all your problems, it would at least give you some time to refresh and relax. Here are a few other ideas we hope can help:
If you're dealing with burnout, the most important thing is to take a break. Photo: Shutterstock
Figure out what a "bright future" means for you
The meaning of a "bright future" is subject to interpretation. Some think it means making a lot of money, having a high-powered career, or owning fancy houses and other expensive things. Others believe it relates to personal satisfaction and community.
What does your ideal future look like? Keep in mind that you don't have to have your whole life planned out, and that you can only control what you do, not other people or the world at large.
My dad is under a lot of pressure – how can I help him relieve his stress?
Do you care about money, or is it more important to have a career that you treasure, even if it won't pay very much? Do you want to be a boss or leader, or are you perfectly happy not to take the reins in a business or organisation? Having a general idea about your goals can give your hard work a sense of purpose and help you plan your studies around your hopes for the future.
If you're not sure what your goals are, that's fine! You can try exploring subjects you're interested in, whether through reading about them on your own or taking more structured classes, or joining workshops that teach you a new skill. This can help you learn more about your interests and let you gain some understanding about who you are and what you would like to do in the future.
What does a bright future look like to you? Photo: Shutterstock
Make stress management a priority
Studying helps you learn, but it also creates a lot of stress. Make sure to schedule breaks and to keep up with your friends and hobbies. We'd also recommend making sure you get a decent amount of physical activity; exercise can help you boost your mood and allow you to turn your brain off for a bit. Taking breaks gives you time to refresh and look at your studies – and life in general – with clear eyes.
You've got this, Friend of a friend
The question was answered by clinical psychologists from the Department of Health under Shall We Talk, a mental health initiative launched with the Advisory Committee on Mental Health.
Sign up for the YP Teachers Newsletter
Get updates for teachers sent directly to your inbox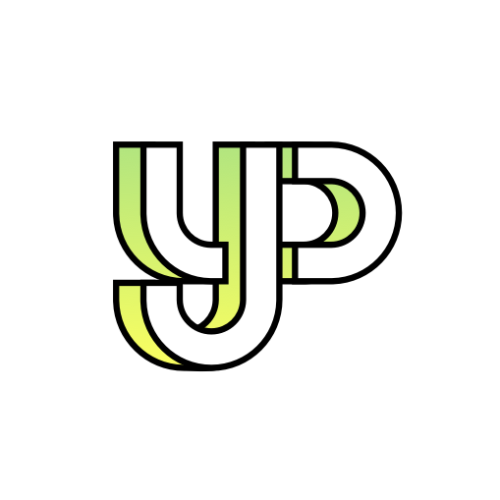 We cover the latest news, views and stories on Hong Kong students, school life, sport and local education, as well as keeping tabs on what's hot and what's not.
Sign up for YP Weekly
Get updates sent directly to your inbox