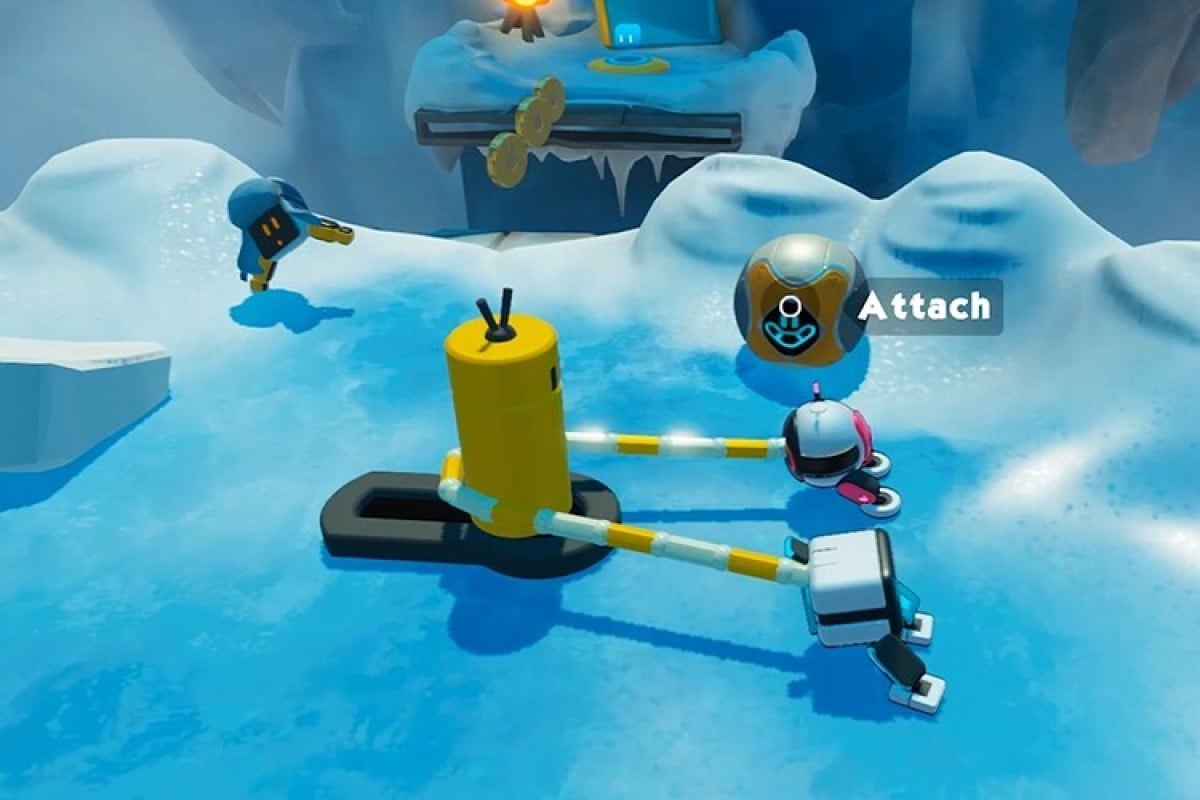 In 'Biped', both players have to work together to overcome difficult challenges. (Photo: DPA)
Little robots heading out on a big journey: That's the story in Biped, a game developed by Shanghai's Next Studios.
Sila and Aku are sent to Earth to light beacons, as that's the only way the tiny metal heroes can ever make it back home. In order to reach their goal, the charming robots have to make their way through dangerous deserts, abandoned ruins and other perilous places. Along the way, they solve puzzles and overcome obstacles.
They depend on each other, meaning that teamwork is required - another good reason why Biped is best played in pairs. Sure, there are several cooperative games on the market right now, but Biped is special - mainly thanks to its unusual controls. What's different is that the controller's analog stick is used to move the robot's legs, one at a time. On PCs, players use left and right mouse clicks.
That takes some getting used to at the start, and leads to plenty of slapstick, as the tiny robots seem almost impossible to control. It just takes practice though. Once you're up and running, you'll face some pretty tricky puzzles, by skilfully combining steps.
Radical Rabbit Stew game: Whack bad bunnies on Switch, PS4, Xbox and PC
For example, some platforms are marked in colour, and only a particular robot can touch them with a particular leg. Other challenges see a player having to swing from one rope to another in order to climb a mountain. You'll also need to balance on platforms with your partner and work togethe r
In other words, there's plenty of variety and plenty of communication involved, as players have to work out who takes the next step and who goes where, to make sure the robots clamber about and figure out the puzzles without any accidents. You can also play Biped solo though.
It's available now for PC, PlayStation 4 and Nintendo Switch as a download, and costs around HK$120.
Sign up for the YP Teachers Newsletter
Get updates for teachers sent directly to your inbox
Sign up for YP Weekly
Get updates sent directly to your inbox