Hong Kong has proceeded with its policies allowing a limited number of travellers to enter the city from the mainland without needing to go through quarantine

However, sources say reopening the border is still a distant goal because of the city's coronavirus vaccination rate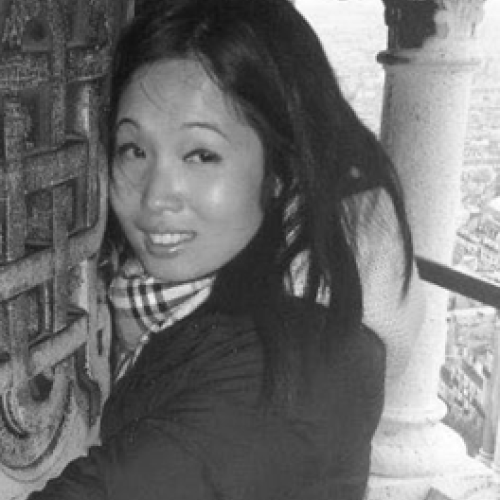 Doris worked in educational publishing, including the BBC and Cengage prior to joining the Post in 2018. She specialises in creating graphics and digital learning content, and has a particular interest in issues related to mental health and wellness.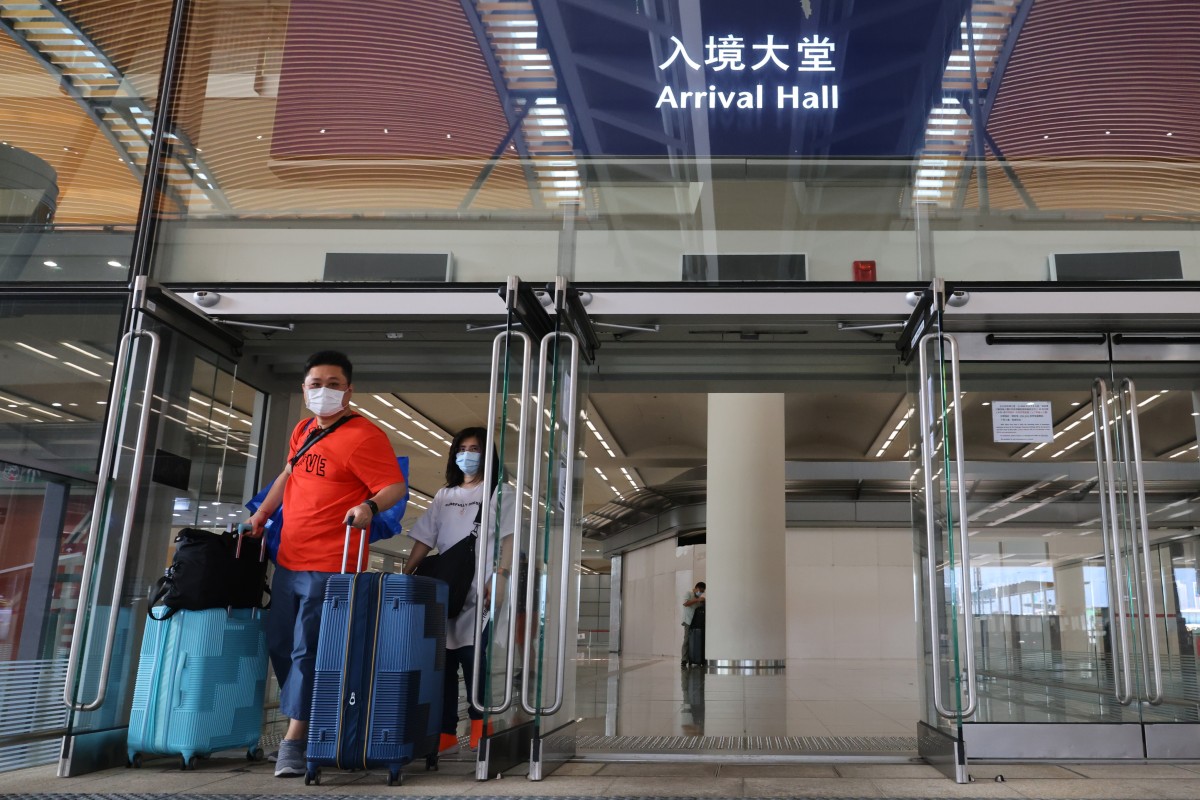 A limited number of people will be allowed into Hong Kong under the 'Return2HK' and 'Come2HK' schemes. Photo: SCMP/ Dickson Lee
Hot Topics takes an issue that's being discussed in the news and allows you to compare and analyse different news articles and viewpoints on the subject. Our questions encourage you to examine the topic in-depth and can be used on your own, or with a friend.
Context: 'Return2HK' and 'Come2HK' schemes for cross-border travel between Hong Kong and mainland China
From September 8, Hong Kong residents have been allowed to return home from mainland China or neighbouring Macau without having to go through quarantine under the "Return2HK" scheme. A similar arrangement, "Come2HK", is a scheme for non-residents – including mainlanders and expatriates – on the mainland and was launched last Wednesday.
Daily quotas have been set to limit the number of people arriving in Hong Kong using these schemes. The "Come2HK" one will start with non-Hong Kong residents in Guangdong and Macau. They will need to enter the city through the Shenzhen Bay Control Point or the Hong Kong-Zhuhai-Macau Bridge. A cap of 1,000 people will be allowed daily at each of the ports.
On the other hand, for the "Return2HK" scheme, a total of 6,000 Hong Kong residents are allowed to arrive each day. This quota includes 3,000 for the Shenzhen Bay port, 2,000 for the bridge and 1,000 for those arriving at Hong Kong International Airport.
Hong Kong residents return to the city from Shenzhen on the Return2HK scheme at Shenzhen Bay Port in November 2020. Photo: SCMP/ K.Y. Cheng
Travellers will need to apply through the designated online booking system for both schemes. They must return to the city on specified dates and through certain border control points. Within three days before arriving in Hong Kong, they will need to take a virus test at a medical testing institution. The institution must be mutually recognised by the governments of Hong Kong and Guangdong, or Hong Kong and Macau – depending on their port of entry. Travellers will then need to take six more tests until their 19th day in the city.
People from mainland areas considered "at-risk" will not be eligible to return under the schemes. Currently, areas on that list include Ruili in Yunnan province, Yangzhou in Jiangsu, and two districts in Guangzhou.
Without those two schemes, fully vaccinated travellers arriving from the mainland would need to undergo compulsory quarantine for seven days at home or in a hotel and self-monitor for another seven days. Unvaccinated travellers would need to be quarantined for 14 days at home or in a hotel.
Staff writer
All about Hong Kong's waste-charge scheme
Question prompts
What sorts of travellers might each scheme appeal to, and why?

Are the quotas for each scheme reasonable given Hong Kong's current vaccination rate? Explain your answer using Context and Issue.
Cartoon
Question prompts
What might the "Escape2somewhereelse" scheme be saying about the travel policies that the Hong Kong government could look into next?

Imagine if an "Escape2Somewhere" scheme was created. Based on Context and Issue, identify ONE possible major consequence on both Hong Kong and the destination country.
News: Hong Kong quarantine-free schemes help ease burden on travelers but concerns remain whether they would boost cross-border traffic
Hong Kong government's decision to proceed with the two quarantine-free travel schemes was a step in the right direction, according to tourism sector lawmaker Yiu Si-wing, although he expressed doubt over whether they would significantly boost cross-border traffic.
"It signals that mainland Chinese authorities are willing to test the waters and allow people to enter or return to Hong Kong. But there's still a long way to go before they allow travel to return to normal levels," Yiu said.
"Both schemes are not reciprocal – Hong Kong residents would still have to quarantine if they cross over, indicating that mainland China is still not ready to fully reopen its borders yet," he said.
China's crackdown on fandoms and idol culture
Yiu added that the long-awaited "Come2HK" scheme was like a "tester" to see if there was sufficient demand among travellers from the rest of the mainland to come to the city.
The latest policy was welcomed by June Wang, 31, from Guangzhou, a PhD student at a university in Hong Kong. Wang previously served home quarantine for half a month when she came into Hong Kong and for 21 days when she returned to the mainland. The "Return2HK" scheme coincided with her need to enter Hong Kong again to finish proposal work for her PhD.
"I feel very relaxed and happy. I think the epidemic control in Hong Kong is good. Although I still have to be quarantined when I return to the mainland, it's terrible to spend more than a month in quarantine on both sides, if not for this policy change," she said.
Another Guangzhou resident, Bob Chen, 30, was not as lucky. He had already booked a quarantine hotel for seven days before leaving Guangzhou for Hong Kong on September 10. The "Come2HK" scheme would have saved him HK$4,500, but will only kick in during his quarantine.
"I feel heartbroken about my loss," Chen said. "Of course, this change in policy is still a good thing and takes the burden off people like us."
Staff writers
The UN releases a damning report on climate change
Question prompts
Based on News, identify and elaborate on TWO concerns that Hong Kong's health sector may have about the "Come2HK" and "Return2HK" policies.

Apart from the "Come2HK" scheme, list ONE other thing the Hong Kong government can do to incentivise more non-local residents in the mainland to travel to the city.
Glossary
"Exposure Notifications" system: A framework created by Apple and Google to allow iPhones and Android smartphones to interact for contact tracing purposes. It offers more privacy compared to the system used by the mainland's health code app, as information about users' locations is not collected. Instead, the app uses Bluetooth technology to track when the device has come close to others. For most apps that use this system, those who test positive need to confirm their diagnosis for other close contacts to receive a notification.
Health code: An app that tracks residents' health details and travel history. In Hong Kong, this refers to the "Leave Home Safe" app. In the mainland, the health code app requires people to fill out information such as their travel history, residence, and medical record. A QR code identifying their risk level is created. A green code allows one to travel fairly freely. A yellow code means the individual should be in home isolation, and red means someone is a confirmed Covid-19 patient and should be in quarantine. Residents and travellers within the mainland need a green health code to cross borders or enter certain venues such as residential estates and workplaces.
Imported (Covid-19) case: Refers to a Covid-19 positive patient who contracted the disease outside the area where the disease was diagnosed
"Return2HK" Scheme: Was first launched in November last year for those arriving from Guangdong province and Macau, and extended to the rest of the mainland in April. It was suspended in early August for areas other than Guangdong, but fully resumed as of September 8.
China's approach to reigning in private tuition centres
Issue: China's cross-border restrictions 'likely to stay until March' despite Hong Kong's new travel policies
Chief Executive Carrie Lam Cheng Yuet-ngor has asked Beijing to establish a dialogue between medical experts from Hong Kong and mainland China with the goal of gradually relaxing travel restrictions to allow the resumption of cross-border activity.
However, a Guangdong government source with knowledge of discussions between Hong Kong and the mainland said he believed that March or April 2022 would be a more realistic timeline, adding that the call was ultimately up to Beijing.
While mainland authorities have declined to offer explicit criteria for reopening the border, there are concerns about Hong Kong's border-control measures and its continued reporting of imported cases. The inability to track Hongkongers' movements on the other side of the border is also an obstacle, as the city's health code is not linked to the mainland's due to privacy concerns.
A primary school student returns to campus with a printout of his health QR code and travel history QR code in Gejiu, Yunnan Province of China. Photo: Getty Images
Francis Fong Po-kiu, honorary president of the Hong Kong Information Technology Federation, said Hongkongers would likely resist mainland-style tracking efforts. Using a third-party technology, such as the "Exposure Notifications" system developed by Apple and Google, could be a solution, but he doubted the mainland would consider adopting that.
Meanwhile, government pandemic adviser David Hui Shu-cheong said that a higher vaccination rate would put the city in a more favourable position.
The new face of liberal studies in Hong Kong
However, boosting the city's vaccination rate has been a challenge. As of September 16, nearly 4.37 million people, or 58.2 per cent of the population, had received at least one dose of a coronavirus vaccine. That has led to uncertainty over whether the city can meet its goal of having at least 70 per cent of the population vaccinated by the end of September.
The mainland has already administered more than 2.1 billion doses, with over 77 per cent of the population vaccinated.
According to Hui, mainland authorities would probably demand a higher inoculation rate for Hong Kong as one of the requirements for reopening, in addition to maintaining a streak of zero local cases.
Staff writers
Question prompts
Using Glossary, explain why the mainland might be reluctant to adopt the "Exposure Notifications" system.

Separately, Carrie Lam emphasised that Hong Kong would not adopt the strategy of co-living with the virus. How might this be in conflict or agreement with her attempt to establish relaxed travel restrictions with the mainland, and why?
Sign up for the YP Teachers Newsletter
Get updates for teachers sent directly to your inbox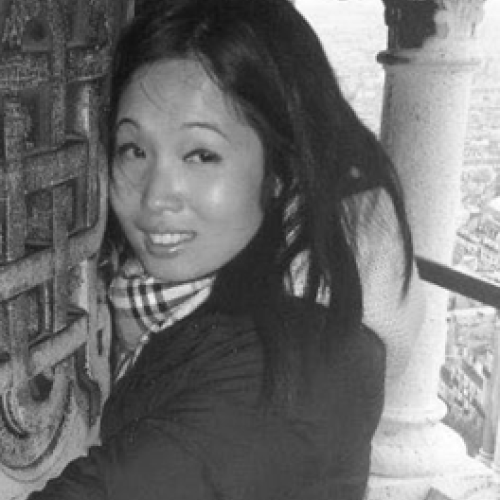 Doris worked in educational publishing, including the BBC and Cengage prior to joining the Post in 2018. She specialises in creating graphics and digital learning content, and has a particular interest in issues related to mental health and wellness.
Sign up for YP Weekly
Get updates sent directly to your inbox