As Hong Kong authorities struggle to control the city's wild boar population, animal advocacy groups are pushing back against proposals to put the animals down

Some are pushing for tougher fines for feeding wild animals in the city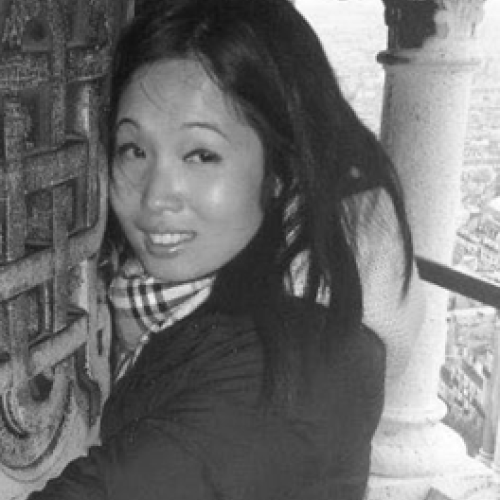 Doris worked in educational publishing, including the BBC and Cengage prior to joining the Post in 2018. She specialises in creating graphics and digital learning content, and has a particular interest in issues related to mental health and wellness.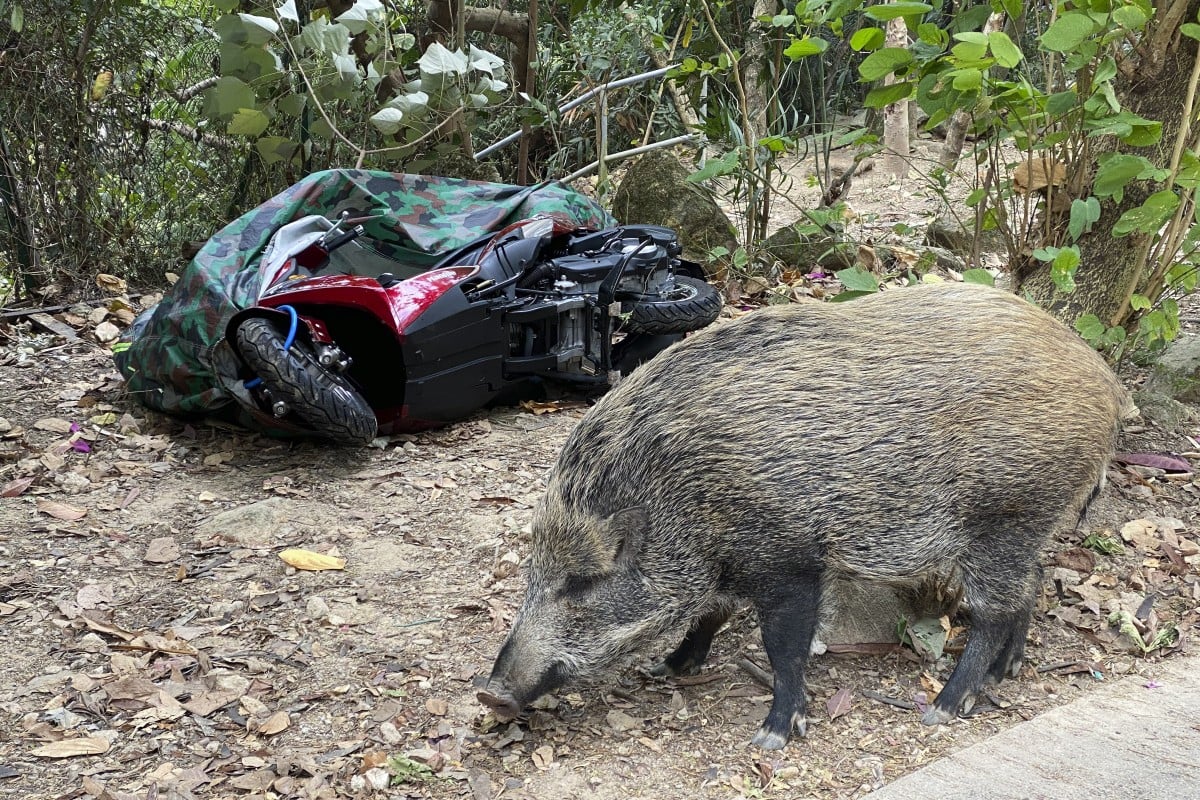 Animal advocacy groups are pushing the government to put more resources towards control methods that do not require putting down wild boars. Photo: Robert Ng
Hot Topics takes an issue that's being discussed in the news and allows you to compare and analyse different news articles and viewpoints on the subject. Our questions encourage you to examine the topic in-depth and can be used on your own, or with a friend.
Context: Hong Kong authorities say it is time to get tough with city's wild boars
Hong Kong authorities are considering putting down wild boars that stray into urban areas. Dr Leung Siu-fai is director of the Agriculture, Fisheries and Conservation Department (AFCD). Leung told the Legislative Council earlier this month that current control measures could not keep up with the surge in boar sightings in urban areas.
Hong Kong has about 3,000 wild boars, according to official figures, and they are not considered a protected species. The creatures can weigh up to 200kg and reach a body length of up to two metres. They are common in Hong Kong, especially in the countryside. But they are secretive and wary of human contact, so they can attack if provoked or threatened, according to the department.
There were 562 boar sightings and nuisance reports in the first half of this year, up from 401 in the same period of 2020. Wildlife authorities captured 286 boars last year, compared with 279 in 2019 and 197 in 2018.
Dangerous animals you could encounter on Hong Kong's hiking trails
Wild boars are currently euthanised, or put down humanely, only if they are seriously injured or have attacked residents. So far this year, 29 wild boars have been euthanised, compared with 20 for the whole of last year and 12 in 2019.
When there were reports of damage or attacks caused by wild boars, AFCD used to allow a group of volunteers to carry out hunting operations. But that practice was suspended in 2017.
The appearance of large groups of boars looking for food from residents posed a safety risk to the public, said a spokesman for the AFCD. He added it was also dangerous how the animals had become used to wandering in busy urban or public areas.
"There is a strong need to step up efforts and switch to more effective measures to handle the proliferation of wild pig nuisance [incidents], including the humane dispatch of the pigs," he said.
Staff writers
Be careful around wild boars, as they can be very dangerous. Photo: SCMP/ May Tse
Question prompts:
Why might it be unsafe for you to approach a wild boar? Explain using information from Context.

Using Context, News and your own knowledge, list TWO reasons wild animals are drawn to urban areas.
Use this cartoon to answer the questions below. Illustration: Henry Wong
Question prompts:
What might the illustration suggest about how wild boars are treated in Hong Kong?

Which groups of people mentioned in News and Issue are most likely to agree with this illustration, and why?
News: Animal groups resist culling of wild boars and call for greater efforts in other control methods
Animal advocacy groups are pushing back against Hong Kong authorities' proposal to put down the city's wild boars, and want more resources allocated to alternative control methods instead.
Dr Leung Siu-fai, director of the Agriculture, Fisheries and Conservation Department (AFCD), said his department had tried everything from sterilising the animals, to moving them to the countryside, and educating people not to feed them – all to no avail.
"For wild boars that appear frequently and are used to being fed by people or pay constant visits to city areas, we should remove them, not just move them," Leung said, meaning they should be killed.
The weirdest animals you need to know about
The Hong Kong Wild Boar Concern Group objected to the proposal, with committee member Roni Wong Ho-yin saying residents should learn to coexist with the animals.
"We should find ways to deal with them, not sacrifice their lives," he said.
Wong urged authorities to put more resources and manpower into the boar sterilisation programme and try harder to teach people not to feed them.
Dr Fiona Woodhouse, deputy director of welfare at the Society for the Prevention of Cruelty to Animals, said long-term management of the wild boar population needed a combination of methods. She felt that public education, banning the feeding of the animals, and better control of rubbish bins to make scavenging harder could all prove more effective than sterilising or putting them down.
A wild boar approaches a man eating at Aberdeen Country Park. Photo: SCMP/ Edmond So
"Ideally, interventions at the pig level should be minimal," she added.
Meanwhile, assistant professor Hannah Mumby, of the University of Hong Kong's Ecology and Biodiversity Division, said removing potential food sources and securing food waste would help, as the main concern was the appearance of wild boars in urban areas. But she added that it was sensible to include euthanisation when reviewing strategies to control the population.
"In many places, the use of lethal means is an important part of the management strategy. The AFCD has to consider the health and behaviour of animals and the whole ecosystem that is at stake, not just one individual species," she said.
Staff writer
Question prompts:
Which of the control methods mentioned in News are feasible ways to manage the wild boar population in the long term, and why?

Based on News, the information in Glossary and your own knowledge, suggest what else the AFCD can do to control the wild boars population, and why?
What to do if you find a snake in your house
Issue: Push for stiffer fines for those who feed wild animals
A Hong Kong hiker was bitten by a wild boar in July while taking photos in Tai Tam Country Park. According to a police spokesman, the boar then ran off with three or four other wild pigs after the attack. No wild boars were found in the area when emergency personnel arrived.
The woman, who suffered minor leg injuries, was taken to Pamela Youde Nethersole Eastern Hospital in Chai Wan for treatment.
The incident took place in the same neighbourhood where a young boar rode an MTR train from Quarry Bay station in June. The animal switched to the Tseung Kwan O line and crossed the harbour. It was caught unharmed and released into the wild.
Images of the boar's MTR journey circulated on social media. Photo: Facebook
The MTR-riding pig prompted calls from lawmakers to impose stiffer fines and expand a law that bans people from feeding the wild animals.
Currently, under the Wild Animals Protection Ordinance, the feeding of any wild animal is prohibited in certain areas, including Kam Shan, Lion Rock and Shing Mun country parks. Offenders can incur a maximum fine of HK$10,000.
Lawmaker Vincent Cheng Wing-shun said the incident reflected the increased public nuisance caused by wildlife and questioned whether the Agriculture, Fisheries and Conservation Department (AFCD) could improve its measures for injecting contraceptive vaccines into pigs to control their population.
Meet Hong Kong's amazing nocturnal animals
Steven Ho Chun-yin, who represents the agriculture and fisheries sector, suggested expanding no-feeding zones to urban areas to impose stiffer punishments.
According to Simon Chan Kin-fung, assistant director at the AFCD, wild boars can occasionally be found near King's Road, where both incidents happened, as the animals are regularly fed by people in the Quarry Bay area.
Chan said the department would continue to assess the effectiveness of penalties. He added it was looking into the possibility of expanding no-feeding areas to the whole city, but would also have to consider people's intentions in feeding the animals as well as the manpower needed to implement the measure.
Staff writers
Question prompt:
"More emphasis should be given to protecting wild boars and setting up designated areas for these animals, rather than punishing those who feed them." To what extent do you agree with this statement? Explain your answer using Issue and your own knowledge.
Agriculture, Fisheries and Conservation Department (AFCD): a government body in charge of the city's agriculture and fisheries; enforcing regulations on plants, pesticides and animal control; as well as conserving the city's natural environment and maintaining its ecosystem. The AFCD established the Wild Pig Management Advisory Group in 2019. The group comprises wildlife conservation experts who advise AFCD on how to handle the city's wild pigs.

Boar sterilisation programme: an AFCD initiative to control Hong Kong's wild boar population by preventing them from having babies. As of March 2021, more than 800 wild pigs had been caught; about 190 and 160 of them received contraceptive vaccines and surgical sterilisation, respectively.

Public education (about wild animals): activities funded by the AFCD to educate the public on not feeding wild animals. From 2019 to April 2021, the AFCD funded 150 outdoor exhibitions, 30 country park wildlife guided tours, and 140 educational seminars at school or online.
Sign up for the YP Teachers Newsletter
Get updates for teachers sent directly to your inbox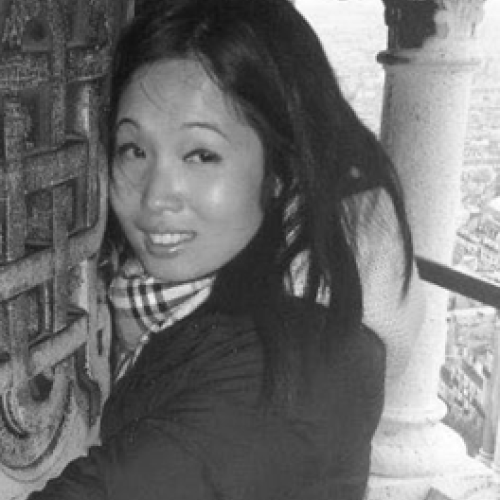 Doris worked in educational publishing, including the BBC and Cengage prior to joining the Post in 2018. She specialises in creating graphics and digital learning content, and has a particular interest in issues related to mental health and wellness.
Sign up for YP Weekly
Get updates sent directly to your inbox