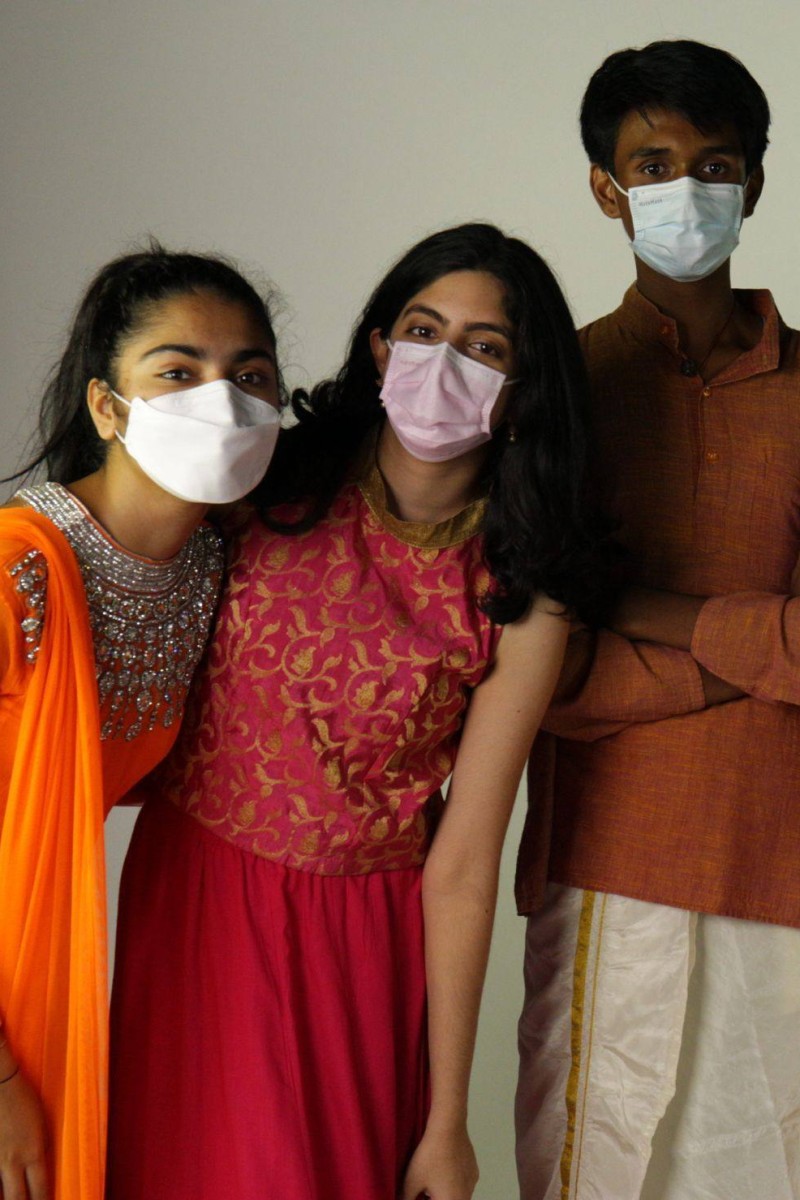 Students at South Island School are putting together an event to share the story of the holiday, complete with skits, performances and authentic Indian food

They hope to spread the message of community, diversity and inclusion - important ideas for a city like Hong Kong
Saloni Sethi
Aashika Mamgain
|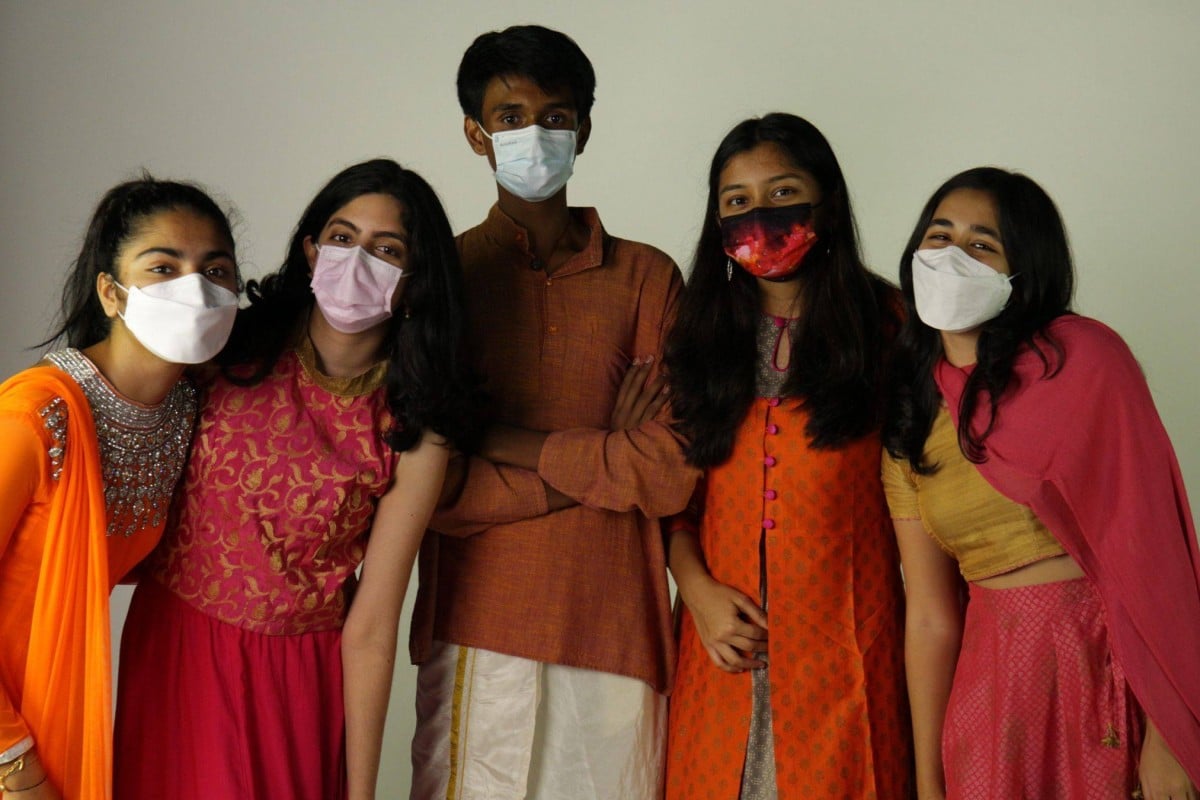 The team in charge of Diwali Night at South Island School. Pictured from left to right: Dhrishti Dayaram (Head of Performances), Saloni Sethi (Head of Logistics), Karthik Venkatesh (Head of Catering & Finances), Aashika Mamgain (Head of Event), and Riya Rao (Head of Publicity & Communications). Photo: Saloni Sethi, Mila Stopforth
Diwali, also called Deepavali, is the festival of lights. It is the celebration of the triumph of dark over light and good over evil, and is typically observed in South Asian countries, such as India, as well as places with a large South Asian population. This year, it falls on Thursday, the 4th of November. Typical customs include spending time with family and friends, attending pujas (prayers), eating mithai (sweets), lighting diyas (lamps), and fireworks.
But why is Diwali celebrated? Where does this festival come from? What makes it so significant? These are questions that South Island School Diwali Night 2021 aims to shed light on.
Want to know more? Here's another explainer about Diwali
Diwali Night is an annual student-led event at South Island School, a celebration of cultural heritage with talented student performances and authentic Indian food. This year, Diwali Night will go above and beyond, focusing on the history of the holiday with Diwali Night: The Origin Story.
The team in charge of Diwali Night has written and incorporated a skit into the show that simplifies the main folklore behind the festival. It is a modernised twist on the Ramayana, an ancient religious Sanskrit scripture chronicling the journey of Prince Ram, and is also inspired by characters from Bhakti Mathur's book Amma, Tell Me About Diwali.
Families will light diya lamps during the Diwali celebration. Photo: Shutterstock
In a few words, Ram is the prince of the land of Ayodhya and is next in line to be king. However, he is exiled by his evil stepmother and is cast out of Ayodhya with his wife and brother for 14 years. Whilst in exile, his wife, Sita, gets kidnapped by Ravanna, an evil 10-headed demon. Ram and his devoted brother, Laxman, go on a quest to defeat Ravanna, save Sita and return to Ayodhya. There are numerous variations of this storyline but the themes of bravery, kindness and victory remain poignant throughout the iterations.
How many of these Diwali sweets have you tried?
In our show, the skit is performed by students of all years and backgrounds, narrated by an exasperated Amma (mother) to her two kids on the night of Diwali. The skit includes modern-day references to the latest trends, slang and video games. By using a relatable, simple and humorous format, we hope to attract a wide audience, even people who don't know much about Diwali. We also hope to showcase how these traditions and morals still apply today.
In addition to the skit, there will be independent performances, with groups of students dancing and singing along to their favourite Bollywood hits. Photo: Saloni Sethi
Cultural diversity is important, especially in an international city like Hong Kong, and we should celebrate the traditions of all cultures. The goal of Diwali Night is to promote diversity and inclusivity. We hope to spread the message not only to those watching, but also the wider community.
Try making these sweet and spicy Indian dishes this weekend
Of course, putting on the event has been an uphill battle. With all the Covid-19 regulations in place, it has been challenging to organise a large face-to-face event with social distancing ensured at all times. Therefore, we will be enforcing strict protocols, with temperature checks and event distancing monitors stationed throughout the school.
At the end of the day, Diwali is all about the triumph of knowledge over ignorance. This is what we wish to promote with Diwali Night 2021.
Diwali Night will be held on November 19 from 7:30 pm to 9 pm at South Island School. All proceeds and donations will go towards World Vision India.
Sign up for the YP Teachers Newsletter
Get updates for teachers sent directly to your inbox
Sign up for YP Weekly
Get updates sent directly to your inbox