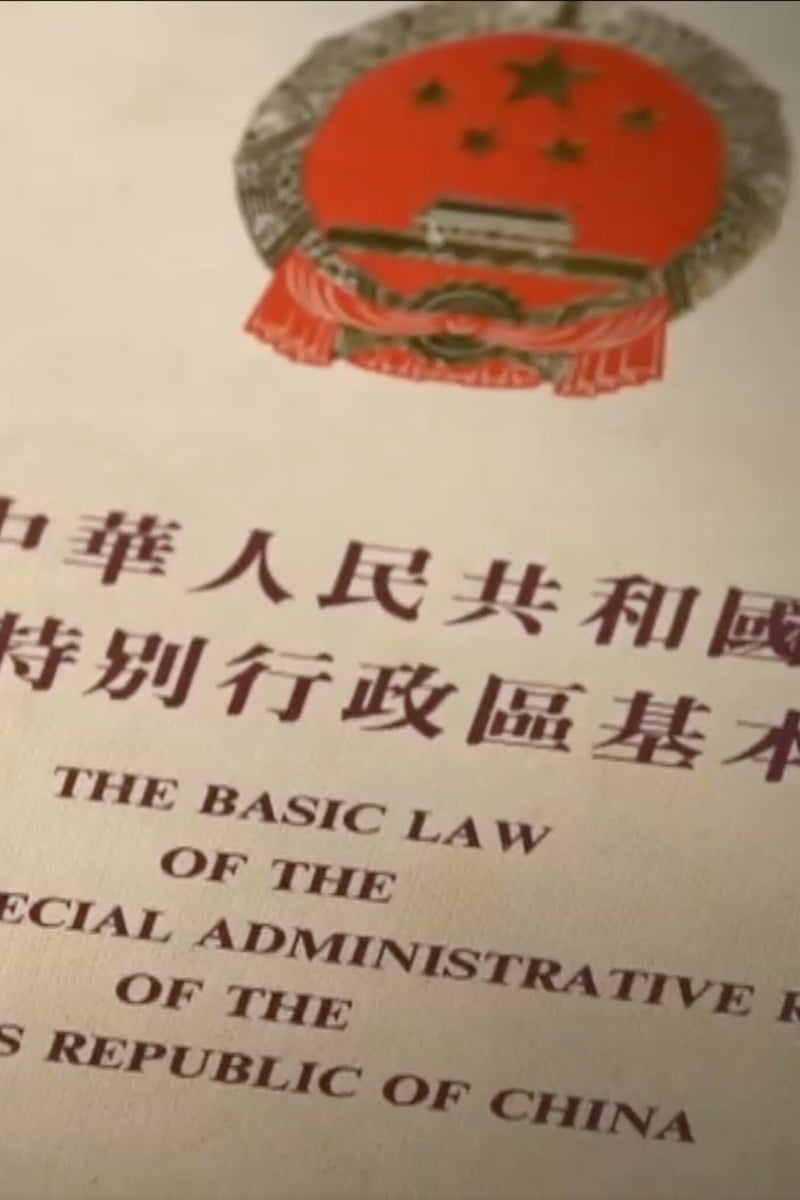 New teachers and those switching schools must pass an exam on the city's mini-constitution before working at government-subsidised schools

The requirement is part of the government's effort to push for stricter professional conduct from teachers, as they received many complaints during the 2019 protests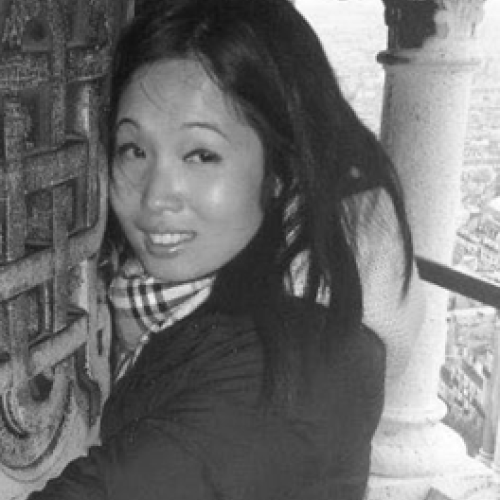 Doris worked in educational publishing, including the BBC and Cengage prior to joining the Post in 2018. She specialises in creating graphics and digital learning content, and has a particular interest in issues related to mental health and wellness.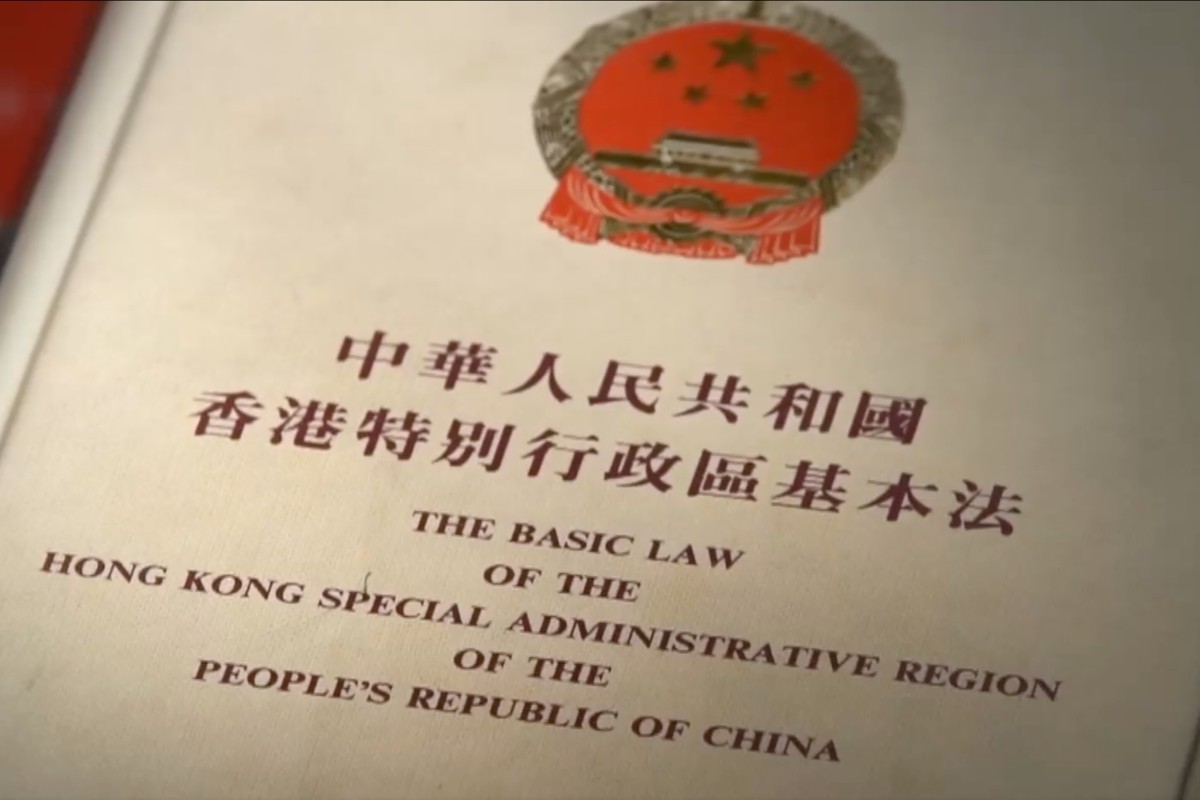 New teachers and those changing jobs will need to take a test about the Basic Law, Hong Kong's mini-constitution. As of now, the only exception is Native English Teachers. Photo: Handout
Hot Topics takes an issue that's being discussed in the news and allows you to compare and analyse different news articles and viewpoints on the subject. Our questions encourage you to examine the topic in-depth and can be used on your own, or with a friend.
Context: New Hong Kong teachers required to pass test on Basic Law
Chief Executive Carrie Lam Cheng Yuet-ngor announced in her annual policy speech last month that teachers who were fresh graduates or changing jobs would have to take an exam on the Basic Law. They will be required to do so before teaching at Hong Kong's hundreds of government-subsidised schools in the next academic year.
The exam will be similar to one now taken by Civil Service Bureau employees and public school teachers, who are also considered civil servants.
Hong Kong's government subsidised schools eligible for NSL education funding
The current test is a bilingual paper comprising 15 multiple-choice questions. It tests candidates' knowledge of the Basic Law. Candidates must score a minimum of 53 out of 100 (or at least eight out of 15 questions correct) to pass. A pass result achieved in the exam is permanent and can be use to apply for all civil service jobs in Hong Kong.
The requirement for new hires is part of education authorities' efforts to enforce stricter professional conduct for teachers. This comes after complaints were submitted against hundreds of teachers during and since the 2019 anti-government protests, including over their comments on social media.
New teachers at government-subsidised schools will need to pass an exam on the Basic Law. Photo: Winson Wong
According to figures released in September, the Education Bureau had investigated 269 complaints of teacher professional misconduct received between June 2019 and December last year. It found 167 of them valid and disciplined 178 teachers.
At least three educators have been stripped of their registration for life. One was accused by the bureau of "promoting" independence in class. Another was accused of giving students inaccurate information on the first opium war between Britain and China from 1839 to 1842.
Staff writers
Based on your understanding of Context, explain why authorities want more teachers to take the Basic Law exam.

Do you think this is a useful way for the Hong Kong government to achieve its goal? Why or why not?
Amnesty International pulls out of Hong Kong, citing NSL
What is this cartoon trying to say? Illustration: Henry Wong
What group of people is represented by the cartoon character in the centre of the illustration?

Based on your answer above, what might the illustration be suggesting about the burden that this group bears? Explain your answer using your own knowledge.
Carrie Lam says the national security law has been good for press freedom
News: Native-speaking English teachers and substitute teachers
exempted from first Basic Law exam
Hong Kong's native-speaking English teachers will be among the very small number of new faculty hires not required to pass a mandatory test on the city's mini-constitution before the new school year, education authorities have said.
The first Basic Law exam for new teachers and principals at the city's more than 900 public and government-subsidised schools will be held on January 8, according to a circular issued by the Education Bureau on November 11.
A second round of testing will take place on a still-undetermined date next February.
A mandatory Basic Law test for teachers changing jobs may lead to some becoming more hesitant when applying for positions at other schools. Photo: Jonathan Wong
"Teachers should have a correct understanding of the Basic Law in order to enlighten students and help them correctly understand the constitutional status of Hong Kong and develop positive attitudes towards the Basic Law and 'one country, two systems'," the circular stated.
The bureau reiterated it was considering extending the requirement to other schools such as those covered by the city's direct subsidy scheme and subsidised kindergartens.
Apart from native-speaking English teachers, those working as substitutes will be exempt from the exam.
New Territories School Heads Association vice-chairman Chu Wai-lam said getting eight questions correct should be easy for teachers and principals. He expressed hope the government would provide learning material and allow teachers who failed the test to retake it.
Fearing the national security law, schools remove books from their libraries
With the test extended to teachers changing jobs, Chu said some might become more hesitant when considering applying for positions at other schools.
Meanwhile, Secretary for Education Kevin Yeung Yun-hung told a radio programme last month that he hoped as many as 2,000 freshly graduated primary and secondary schoolteachers would pass the new Basic Law test ahead of the start of the academic year next September.
"We aim to [implement] the test across government-aided schools, because there are about 1,000 to 2,000 new teachers recruited there every year," Yeung said, referring to institutions largely funded and run by charities.
"Then, we will continue to expand [the scope] to direct subsidy scheme [DSS] schools and kindergartens, and in the long run, teachers in other areas as well."
Staff writers
Mainland China has pushed for more patriotic education in Hong Kong since the 2019 pro-democracy protests. Photo: Winson Wong
Using your own knowledge, explain whether it is fair that the groups of teachers mentioned in News are exempted from the Basic Law exam.

Kevin Yeung Yun-hung said the government would expand the testing requirement to more teachers in the future. Based on News, explain ONE argument for and ONE against this move.
Issue: Civil service to test applicants on security law
Applicants for civil service jobs will need to pass an updated test on Hong Kong's mini-constitution and the national security law as part of the recruitment process, potentially starting from the middle of next year.
The new requirement sparked mixed reactions among civil service groups, with one saying it would make government job openings less attractive and another agreeing with the administration's thinking.
During Chief Executive Carrie Lam Cheng Yuet-ngor's policy address last month, she said the city had made progress in safeguarding national security but the to-do list on that front remained "substantial".
Political activity banned from schools
She stressed the need to cover the security law, imposed by Beijing in June last year, in training for teachers, civil servants and other public officers, and to pass long-shelved local legislation on the issue under Article 23 of the Basic Law, the city's mini-constitution.
In a supplement to the policy address, the Civil Service Bureau said it would review the content of the current Basic Law test for recruitment to the government. The bureau would include the security legislation in the scope of assessment to ensure it was "better‑suited to the requirements of the relevant civil service posts".
15,000 students left the local school system last year
The bureau also stated that the updated Basic Law and national security law test could be implemented in mid-2022.
Leung Chau-ting, chief executive of the Federation of Civil Service Unions, argued that the new requirements would make civil service jobs less attractive.
"Administrative officers should also be tested on the Basic Law and the security law because they are the policymakers," he said, referring to the elite corps of civil servants. "But frontline and technical staff members will not apply the two laws in their daily work, so why do they need to be assessed on that?
The Hong Kong government has integrated the national security law into many aspects of everyday life, including school. Photo: May Tse
"The Civil Service College will be set up by the end of this year. The bureau should be offering more training to employees ... not testing applicants on such a new law."
But Lee Fong-chung, chairman of the Hong Kong Senior Government Officers Association, said he agreed with the government's thinking that all employees must have a basic understanding about the mini-constitution and the security law.
Staff writer
Refer to Leung Chau-ting's comments in paragraph 8. To what extent do you agree with him, and why?

Based on your response above, explain whether a pass for the Basic Law test should be mandatory only for teachers who are trained to teach national security law.
Cinemas deal with censorship under new mainland rules
Basic Law: also known as Hong Kong's mini-constitution. The 50-year agreement came into effect on July 1, 1997 when Britain returned the city to China. It says that Hong Kong residents shall have freedom of speech, of the press and of publication, and that the city shall have a high degree of autonomy.
Civil servant: someone who works in a government department. The term typically refers to employees who are not appointed or elected, but are selected based on their capabilities.
Government-subsidised schools: (also aided schools) schools funded by the government but mostly run by religious, charitable or clan organisations. There are more than 900 of these schools as of 2021.
Article 23 of the Basic Law: states that Hong Kong shall enact laws on its own to prohibit any act of treason, secession, sedition and subversion against the mainland Chinese government. The law shall also prohibit the theft of state secrets.
Direct subsidy scheme (DSS) schools: semi-private schools that receive government subsidies. DSS schools are allowed to charge tuition fees and have more flexibility in designing curriculum. As of 2021, there are more than 70 DSS schools in Hong Kong.
National security law: passed on June 30, 2020. It outlaws acts of secession, subversion, terrorism and interference by foreign forces in the city's affairs.
Sign up for the YP Teachers Newsletter
Get updates for teachers sent directly to your inbox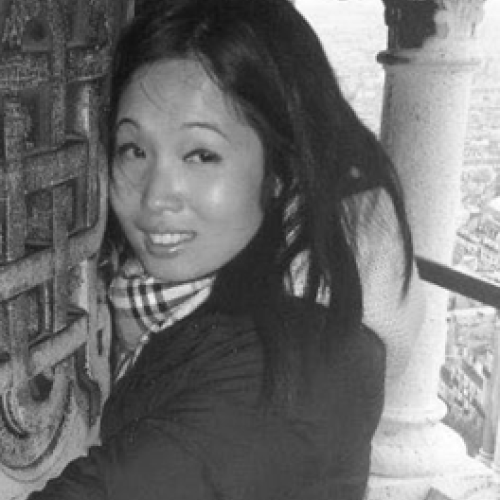 Doris worked in educational publishing, including the BBC and Cengage prior to joining the Post in 2018. She specialises in creating graphics and digital learning content, and has a particular interest in issues related to mental health and wellness.
Sign up for YP Weekly
Get updates sent directly to your inbox