As people leave the city, secondary institutions have lost almost 4,500 students and face high turnover rates of teachers

Because of declining enrolment numbers, the city's elite schools have lost money, and campuses without enough pupils have had to merge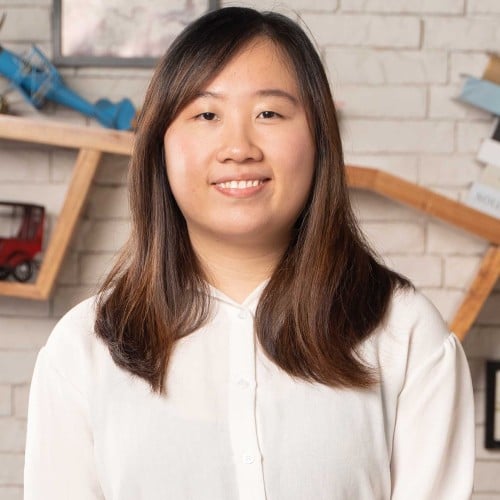 Sue joined the Post in 2021. She graduated from the University of Hong Kong with a double major in journalism and counselling.
This picture taken on July 19, 2021, shows friends crying at the departure gates of Hong Kong International Airport before one of them emigrates to Britain. Twice a day Hong Kong's virtually deserted airport fills with the sound of tearful goodbyes, as residents fearful for their future under China's increasingly authoritarian rule start a new life overseas, mostly in Britain. Photo: AFP
Hot Topics takes an issue that's being discussed in the news and allows you to compare and analyse different news articles and viewpoints on the subject. Our questions encourage you to examine the topic in-depth and can be used on your own, or with a friend.
Context: Secondary schools lose 4,500 students and 1,000 teachers in single year amid wider emigration wave, poll finds
A survey has found that Hong Kong's secondary schools lost almost 4,500 students and 1,000 teachers in the last academic year amid a broader emigration wave. This is a nearly twofold increase that has prompted headmasters to sound the alarm over the dangers of a brain drain.
The poll of 140 secondary schools was released by the Hong Kong Association of the Heads of Secondary Schools early this month. The findings meant each institution suffered an average loss of 32 students and seven teachers.
In 2020-21, 4,460 students left compared with the 2,700 reported in each of the previous two years, when an average of 20 pupils withdrew from each school.
Hong Kong loses 81 Primary One classes in one year
Meanwhile, a total of 987 teachers from the surveyed schools left in the past academic year, up from 498 in 2019-20 and 517 in 2018-19.
In 2020-21, the number of teachers emigrating or taking early retirement had risen sharply. This was a seven-fold increase in emigration compared to the year before, the association said, calling the brain drain "high".
When asked what was prompting teachers to leave, principals pointed to social conditions, Covid-19 challenges, an unprecedented and rapid change in educational policies, disrespect and distrust of the teaching profession, and "the rather difficult ecology in the education field".
Principals were also worried about a talent gap in school leadership and pressure on enrolment levels in many districts, the survey found.
People wave goodbye to their families and friends at Hong Kong International Airport. Many people have taken advantage of a path to citizenship offered by Britain. Photo: SCMP/ KY Cheng
The association warned the high number of educators leaving would affect the quality of the profession if schools could not hire experienced teachers to fill empty spots.
"Teacher turnover and teachers leaving Hong Kong reflect the problems of brain drain we face today. We will face the same problems in the future as some students are leaving Hong Kong today," the association said.
"The issue of brain drain will affect the future development of Hong Kong."
The association suggested cutting class sizes to better instruct students and enhancing teachers' professional status, social recognition, autonomy and morale.
Staff writers
Using Context and your knowledge, explain ONE consequence of students and teachers leaving the city's secondary schools.

In Context, identify TWO ways the government could address the issue of brain drain. Explain if you think these would work.
Explain what this cartoon suggests about interest in the citizenship and social development subject.

Using Context and Glossary, explain ONE reason the new subject could be contributing to why teachers are leaving the city's secondary schools.
90,000 people left Hong Kong in the last year
News: Hong Kong children enrolling in British schools hits record high, financially hurting city's direct subsidy schools
The number of Hong Kong ­children enrolling in British schools has hit at least an 11-year high, according to education consultants. Elite schools in Hong Kong, meanwhile, are feeling the loss of several thousand students who left to study mainly in Britain.
According to the latest British government data, 2,679 child student visas were issued to Hongkongers from January to September, a record since at least 2010, the earliest year when full records were available.
The child student visas are for those aged four to 17 who enrol in private schools, including boarding schools, with hefty annual tuition fees.
Britain's citizenship offer for Hongkongers
Most Hong Kong schoolchildren leave after completing Form Three or Form Five to start Year 10 or Year 12, respectively, in Britain.
But Iris Yip Yuen-ting, student recruitment manager at Aston Education, which specialises in British independent schools, said the rise in applicants led some popular schools to stop accepting Hong Kong students at Year 10 and 12. These well-known schools were keen to have a mix of international students rather than too many from one place, she said.
She said most of the parents sending their children to British private schools would remain in Hong Kong to work, and were not applying yet to migrate under the new pathways to citizenship offered by Britain.
"Most of these students come from direct subsidy scheme schools," she said, referring to schools which attract mainly children from better-off families and receive government funding pegged to the number of pupils.
Hong Kong teens who moved to Britain talk about their new lives
There are about 58 such secondary schools. These are mainly elite institutions that charge average annual fees of about HK$48,000 and have more freedom to design their programmes.
Dion Chen, chairman of the Hong Kong Direct Subsidy Scheme Schools Council said the loss of students was hitting some of the schools financially. He said that one secondary school had lost nearly 200 students over a year.
Chen, who is principal of Ying Wa College, an elite boys' school with competitive enrolment, said he lost about 60 students from different grades this year.
Staff writer
As students leave Hong Kong to study elsewhere, explain how this has affected the city's direct subsidy scheme schools.

According to the education consultants in News, some well-known British independent schools have stopped accepting Hong Kong students. Will this be enough to stop the brain drain from the city's schools? Explain TWO reasons to support your answer using information from Context and News.
Carrie Lam dismisses fears of a mass exodus
Issue: Two Hong Kong public schools to merge amid decline in student population
Two government schools will merge as authorities seek to consolidate campuses amid a decline in Hong Kong's student population.
The Education Bureau (EDB) said last month that the 51-year-old Lung Cheung Government Secondary School (LCGSS) in Wong Tai Sin would be folded into the 60-year-old Kowloon Technical School (KTS) in Sham Shui Po over the course of three years, beginning in 2022.
The EDB chalked up the merger to the decline in the city's secondary school-age population and the fact that there were not enough students in Wong Tai Sin to occupy all the available classroom spaces.
Kowloon Technical School (KTS) in Sham Shui Po will merge with the 51-year-old Lung Cheung Government Secondary School in Wong Tai Sin over the course of three years as student numbers decline. Photo: SCMP/ Nora Tam
The decision took into account the "overall development needs of government schools and utilisation of government resources", an EDB spokesman said.
According to recently released government figures, the number of six-year-olds in Hong Kong is projected to fall by 14.5 per cent, to some 50,000, between next year and 2029. The number of 12-year-olds is expected to drop by roughly 5 per cent, to 60,100, over the same period.
The decline has been attributed to a lower birth rate and a recent wave of emigration.
Wong Kwan-yu, president of the 35,000-strong Hong Kong Federation of Education Workers, previously estimated that about 40,000 families had left the city in the past year, and dozens of local primary and secondary schools faced closure as a result.
British universities see an increase in HK applicants
Explaining the coming merger, the bureau noted that both LCGSS and KTS were formerly technical schools that offered practical and vocational education, adding that the integration of resources would provide students with a richer learning experience.
As the two schools are 5.2km away from each other, the bureau said it would assist LCGSS students who wished to change to other secondary schools in Wong Tai Sin.
Lau Chun-hung, chairman of the Hong Kong Subsidised Secondary Schools Council, said schools would need to come up with measures to address the declining student population, noting that reducing class sizes was one solution.
Current policy dictates that secondary schools with fewer than 25 students in Form One have five options: merging, broadening their programmes to attract students with different needs, switching to a direct subsidy scheme, going fully private, or submitting to a government review.
Staff writer
Overall, is the school merger more beneficial or more harmful for students? Explain TWO reasons to support your answer.

Of the five options listed in the last paragraph for secondary schools with insufficient students, which do you think is best for schools? Explain using Issue and your own knowledge.
Hong Kong won't recognise dual nationalities
Emigration wave: refers to when a large group of people leave one place to reside in another
Brain drain: the departure of educated professionals from one place to another for better pay or living conditions
Citizenship and social development: the new subject replacing the city's liberal studies programme, which focuses on social awareness and critical thinking. The new subject concentrates instead on national security, lawfulness and patriotism. As schools wait for textbooks for the subject, teachers have said they have not been given enough material to teach it.
Direct subsidy scheme (DSS): semi-private schools that receive government subsidies. DSS schools are allowed to collect tuition fees and have more flexibility in designing curriculum.
Child student visas: for children aged between four and 17 who want to study at an independent school in Britain
New pathways to British citizenship: scheme launched by the British government early this year. Hongkongers with British National (Overseas) passports are entitled to live, work and study in Britain and, after six years, apply for citizenship.
Sign up for the YP Teachers Newsletter
Get updates for teachers sent directly to your inbox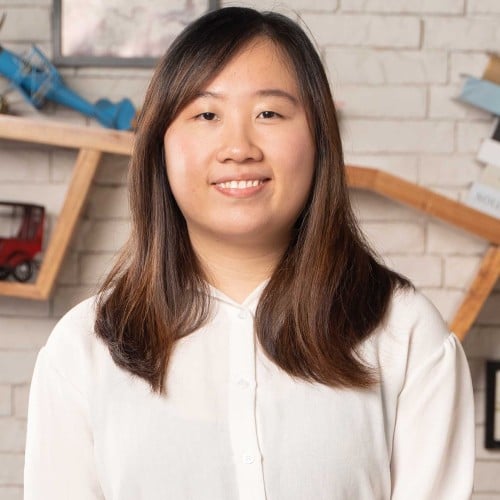 Sue joined the Post in 2021. She graduated from the University of Hong Kong with a double major in journalism and counselling.
Sign up for YP Weekly
Get updates sent directly to your inbox