Debate can feel intimidating at first, but it's easy enough to overcome any challenges

Two champs share what they gained from the public speaking activity and how it helped them learn more about themselves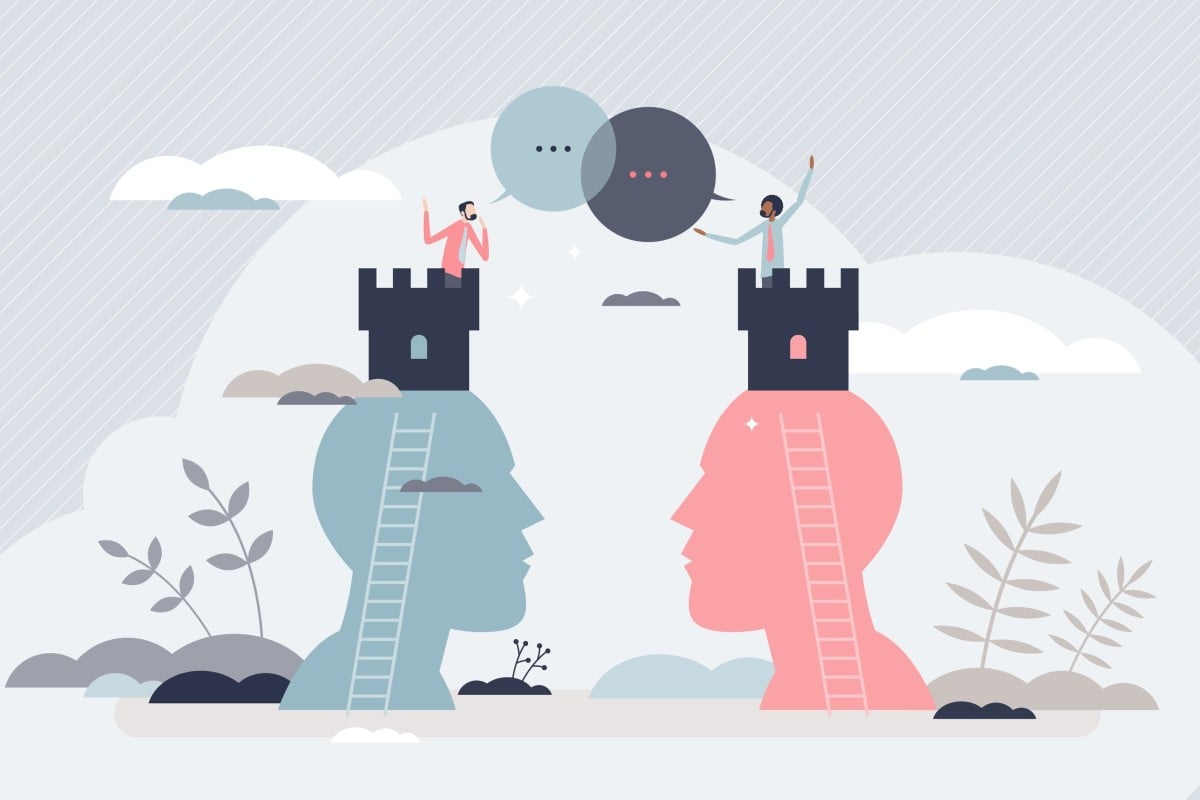 There's a lot you can learn from debate, including cooperation and self-confidence. Photo: Shutterstock
Have you ever considered joining debate? At first it can feel pretty intimidating, but once you get into it, you'll realise how beneficial it can be.
We met with Ziya Merchant, 16, a Worlds Scholars Cup Debate Finalist who also coaches the activity at Burnaby South Secondary School in Canada, and Leo Zhu, also 16, a Harvard Worlds Schools Double Octafinalist, to talk about their experiences. They explained how debate helped them gain confidence, meet new people, and grow as public speakers.
How to improve your public speaking skills: Tips from an award-winning speaker
Debate is different from traditional speech competitions because it focuses on a contestant's quick-wittedness and ability to cooperate as a pair or team. A debater must also deliver arguments in support of a side that may not necessarily reflect their personal views.
"You can think of debate as a game. You are given a topic and you must convince someone else [a judge] that your arguments are better," Leo said.
"Even though the topic may not reflect your views, you must use facts and analysis to prove your arguments logically," Ziya added.
Think of debate as a game to win, Leo advises. Photo: Shutterstock
What can you learn or improve on from debate?
There are many skills you can learn from debate – for example, you can improve your speaking and critical thinking abilities. But most importantly, you can increase your confidence.
"Growing up, I was shy because I faced language barriers," Ziya said. "But when I started debating, I improved my ability to think on the spot and talk to large groups of people."
"The confidence you build up in debate can be applied to so many other roles ... I have seen many students I coached end up with much more confidence."
7 easy steps to help you get over your fear of public speaking
Learn how to work with others
Debate structures are traditionally team-based, and teams of two to four must work together to deliver a motion. Teaming up with others can be quite the experience, as it is a true testimony of team spirit.
"The academic cooperation that occurs within a prep room when you are bouncing ideas off each other is one of a kind," Leo said, drawing on his experiences from the Canadian University Society For Intercollegiate Debate.
Teamwork makes the dream work. Photo: Shutterstock
"Preparing for a round with your partners, coming up with arguments and facing off against another team brings us closer and helps us form a unique bond."
It also allows you to meet people from other schools who have similar interests.
"Some of the most rewarding friendships I have made started from debating strangers that are now my friends," Leo said.
Tips from a professional voice coach that will make people sit up and listen to you
Debate combines cooperation, determination, and sheer grit. It is an excellent activity for students to take up, as you'll gain useful communication skills and make new friends from all over.
"I recommend debate to all students because no matter your skill level, it truly helps you develop as a person, and it's a fulfilling activity for all students," Ziya said.
"It is a very thrilling experience, especially when you're waiting for the judge's decision about who will go on to the next round. It's an emotional roller coaster."
Sign up for the YP Teachers Newsletter
Get updates for teachers sent directly to your inbox
Sign up for YP Weekly
Get updates sent directly to your inbox