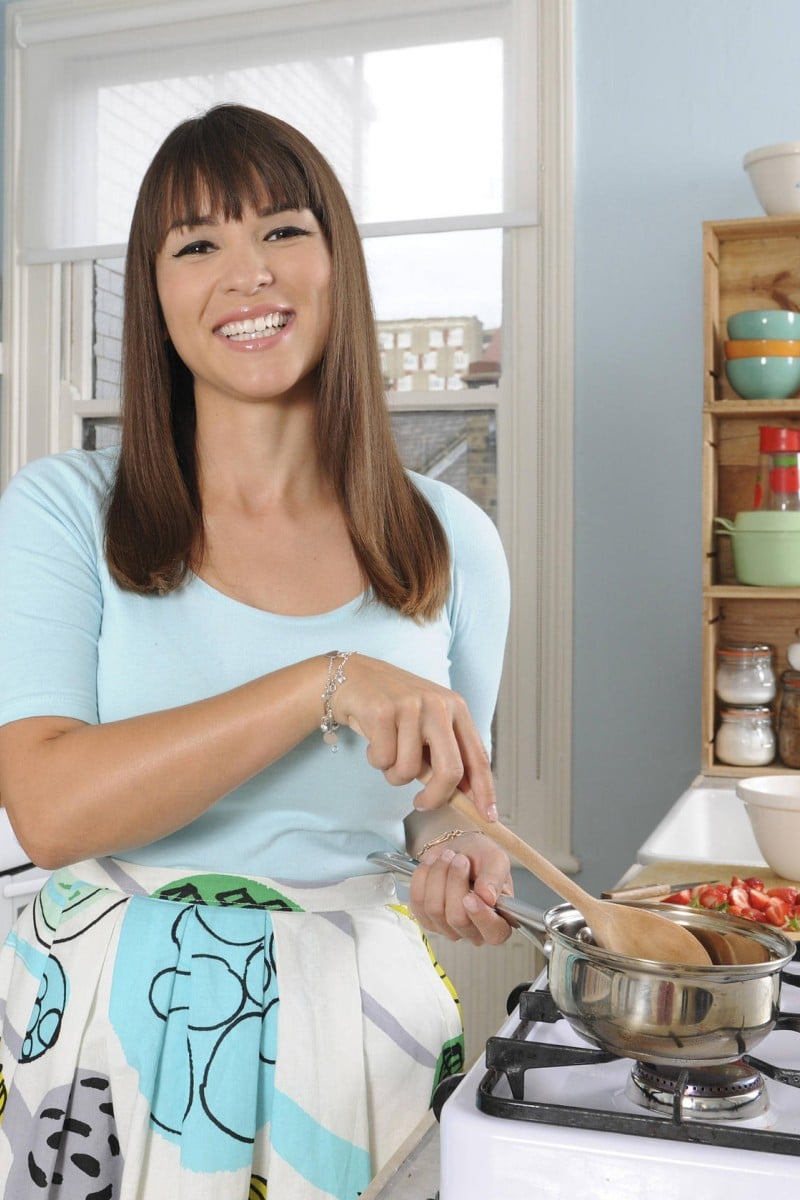 Chef Rachel Khoo loves to combine flavours from different parts of the world
Rachel Khoo believes you can find inspiration for daring and delicious meals in some rather unexpected places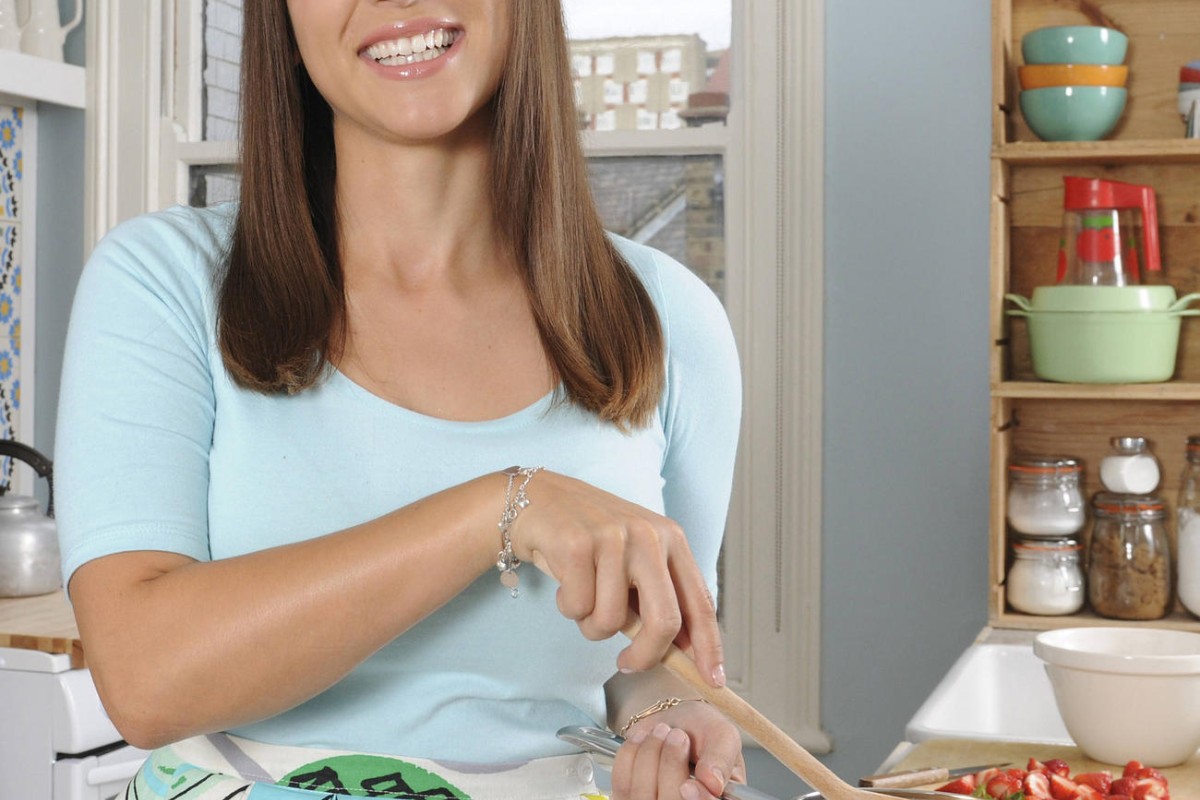 Rachel Khoo is not afraid to combine different flavours in new ways.
In a quaint little kitchen, Rachel Khoo is giving a tutorial on how to make a quiche lorraine, a French pastry containing eggs and bacon. Dressed in a blue top and a seemly turquoise skirt, she brandishes a rolling pin, declaring that it is "therapeutic" to bash up dough.
The chef, writer and cooking show host makes a living by concocting dishes that fuse flavours from the East and the West. Her upbringing puts her in a perfect position to bring the two together: the 34-year-old grew up in Britain and has a Malaysian father and an Austrian mother.
She also travels around the world in search of inspiration. In Turkey, Khoo discovered a surprisingly delicious sauce made from butter and soy sauce.
"I never thought that would work, that kind of very Western ingredient with something so Asian," she says in a phone interview.
Khoo loves to experiment. Take the white beans commonly used to make desserts in Japan; Khoo uses them to make a nut-free marzipan for her friends with allergies.
Adding vanilla to the white bean paste, Khoo moulds it into a pyramid, coating with dark chocolate and adding white chocolate at the top, so it looks like a mini Mount Fuji.
"I tested it out on my Western friends, and they had no idea, because [for Westerners] white and red beans are very hard to comprehend as a sweet taste, 'cause we eat them savoury in Britain."
For busy Hongkongers who rarely have time to cook, Khoo recommends investing in quality ingredients.
"The easiest trick is to buy in season," says Khoo. "Because if the ingredients are good, then you can work less."
For example, if you have a ripe, juicy tomato, you can make a delicious salad just by slicing it up and sprinkling it with salt and olive oil. When tomatoes are not in season, though, you're better off pulping it into a sauce and cooking it with spices. (Khoo believes in keeping things simple - after a busy day, her go-to supper is Comté cheese with crackers and a crunchy apple.)
Khoo grew up in London. As a child, she would often bake with her mother, but it wasn't until university that she learnt how to cook. As an art student, she helped style food for photography sessions. But things weren't easy. Unable to get a paid job as a food stylist, Khoo spent several years working in fashion public relations before moving to Paris to study pastry-making.
"I had very little money, [I was] so poor that I had a piggy bank and I would tip out the pennies to see whether I had enough to go pay for my laundry."
Her parents wanted her to return to London to work as a secretary, but Khoo persevered. While in Paris, she worked in a cookbook shop and met authors, one of whom offered her a chance to collaborate.
Soon, Khoo began publishing her own cookbooks. Three years ago she landed her first cookery TV show, The Little Paris Kitchen, which was filmed in her own apartment for the BBC. Her latest show, Rachel Khoo's Kitchen Notebook: Cosmopolitan Cook, recently aired on BBC Lifestyle.
As well as travel, Khoo finds inspiration in books and even fashion exhibitions. "You enjoy the textures and colours and it makes you think, 'Oh I'd love to do an all-white dish!'" she says.
But she won't promise that she'll cook for life. "Ultimately, it's all about being creative and exploring different ideas."
Sign up for the YP Teachers Newsletter
Get updates for teachers sent directly to your inbox
Sign up for YP Weekly
Get updates sent directly to your inbox