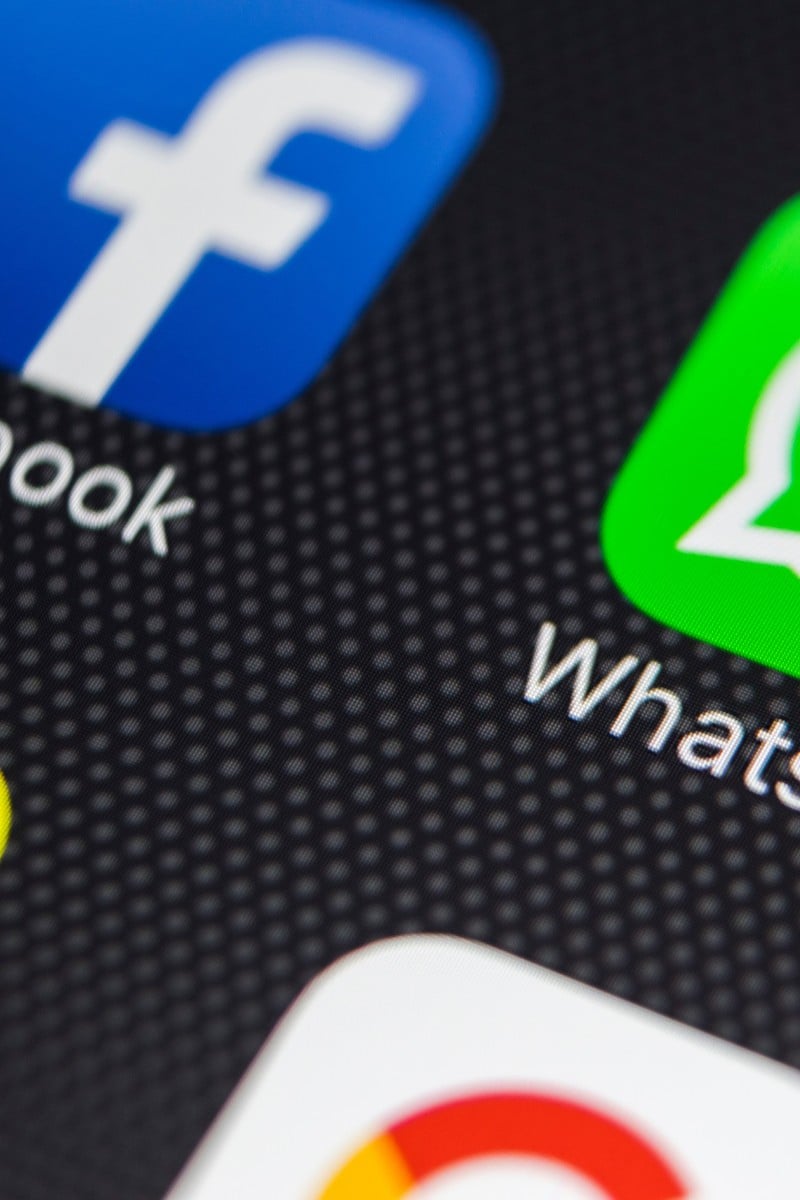 Explainer: Why people are leaving WhatsApp for Signal and Telegram
The messaging service asked its two billion users to agree to new terms about how information is shared with parent company Facebook

Other social media apps like Messenger, Snapchat and TikTok track more user data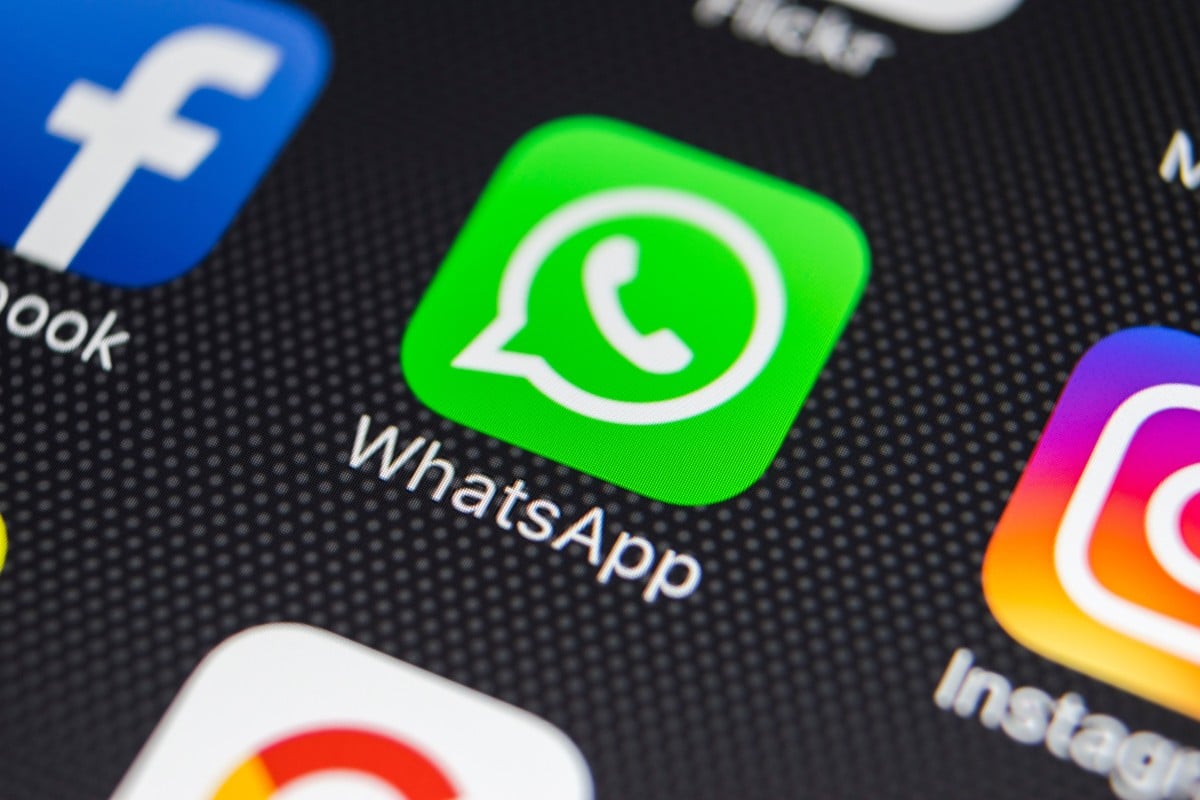 Many people are leaving WhatsApp because of its new privacy policy that takes effect Feburary 8.
Millions of people around the world, many Hongkongers among them, are considering dropping the encrypted messaging platform WhatsApp and switching instead to alternatives they believe offer better data and privacy protection following the announcement of changes to the way the app shares information with its parent company, Facebook.
WhatsApp last week asked its more than 2 billion global users to agree to new terms regarding the way it shares their personal information with Facebook by February 8, or they will no longer be able to use its services.
The move triggered an outcry from everyday WhatsApp users and Hong Kong's privacy watchdog alike, with many jumping ship to rivals such as Signal and Telegram.
We explain exactly why people are concerned.
Should people rely on social media for news?
Why are people looking beyond WhatsApp?
The backlash against WhatsApp started building weeks ago, after Apple in mid-December announced
updates to its own privacy rules, including for its messaging platform iMessage.
For many, Apple's new policy only increased concerns that have long existed for WhatsApp, specifically ones related to its collection of users' metadata – the information that can be extracted from and linked to an individual's device, including their contact lists, location and purchase history.
Zak Doffman, founder and CEO of Britain-based technology firm Digital Barriers, said WhatsApp collected far more of this data on its users than many of its competitors, such as iMessage, Signal and Telegram.
How social media is battling QAnon
This made it all the more concerning for some users when they started receiving notifications last week saying some of their data may now be shared with parent company Facebook and its other subsidiaries, leading to a backlash that Doffman said had been overblown.
"WhatsApp hasn't changed so fundamentally that all the data on your phone will be insecure on February 8," he said.
Newspapers with front page advertisements about WhatsApp are seen at a newspaper stall in Mumbai. Photo: AFP
Should you worry about WhatsApp's policy update?
The new privacy rules do not affect WhatsApp's most central feature: the end-to-end encryption that guarantees only senders and receivers can see the actual content of messages sent on the platform – at least between individuals.
What will be subject to change under the new rules, however, is how user data is managed when engaging with a business account, as opposed to normal users.
For businesses that choose to use Facebook's servers, data they collect from customers will leave WhatsApp and be shared with Facebook, where it may be used for purposes some object to, such as targeted advertising.
"Whether you communicate with a business by phone, email, or WhatsApp, it can see what you're saying and may use that information for its own marketing purposes, which may include advertising on Facebook," said a blog post by WhatsApp outlining the new arrangement.
"We want to be clear that the policy update does not affect the privacy of your messages with friends or family in any way."
Some of the changes affecting how a person's data is handled when engaging with businesses are optional, according to WhatsApp, with users able to opt out. When data is shared with Facebook, users will also receive a notification on the app explaining how it is being used, while businesses using Facebook's hosting services will be clearly labelled.
"This new rule is fairly modest," Doffman said.
Our favourite Hong Kong-based Instagram accounts
Even so, those concerned about privacy could have bigger things to worry about than the new rule, or even WhatsApp itself, he said.
Most of the service's users also had dozens of other social media apps installed on their phone, such as Facebook Messenger, Snapchat and TikTok – all of which tracked and collected more metadata than WhatsApp, he said.
Another long-standing vulnerability for WhatsApp is that it backs up users' message history on clouds hosted by Google or Apple, meaning they are no longer encrypted end-to-end once stored on the server.
"I'd be much more worried about all of my data being shared or stored in the cloud than all my messages with businesses being shared with Facebook," Doffman said.
How to delete yourself from the internet
To switch, or not to switch?
Both Signal and Telegram have been the beneficiaries of WhatsApp's troubles. According to Signal earlier this week, it continued to "shatter traffic records", while Telegram said on Tuesday it had added 25 million users in the prior three days.
For the time being, however, these platforms are ill-suited to replace WhatsApp entirely, for the simple reason that they cannot yet compete with its base of more than 2 billion users.
"If you want a clearly secure messenger, the reality is that Telegram, and especially Signal, better fit that role today," said Doffman. "But they don't have the scale of WhatsApp."
Sign up for the YP Teachers Newsletter
Get updates for teachers sent directly to your inbox
Sign up for YP Weekly
Get updates sent directly to your inbox