'The Garden of Lost Secrets' book review: A pineapple theft uncovers a string of mysteries in an earl's estate
The YA novel, set in Britain during WWI, is a great choice for fans of thrillers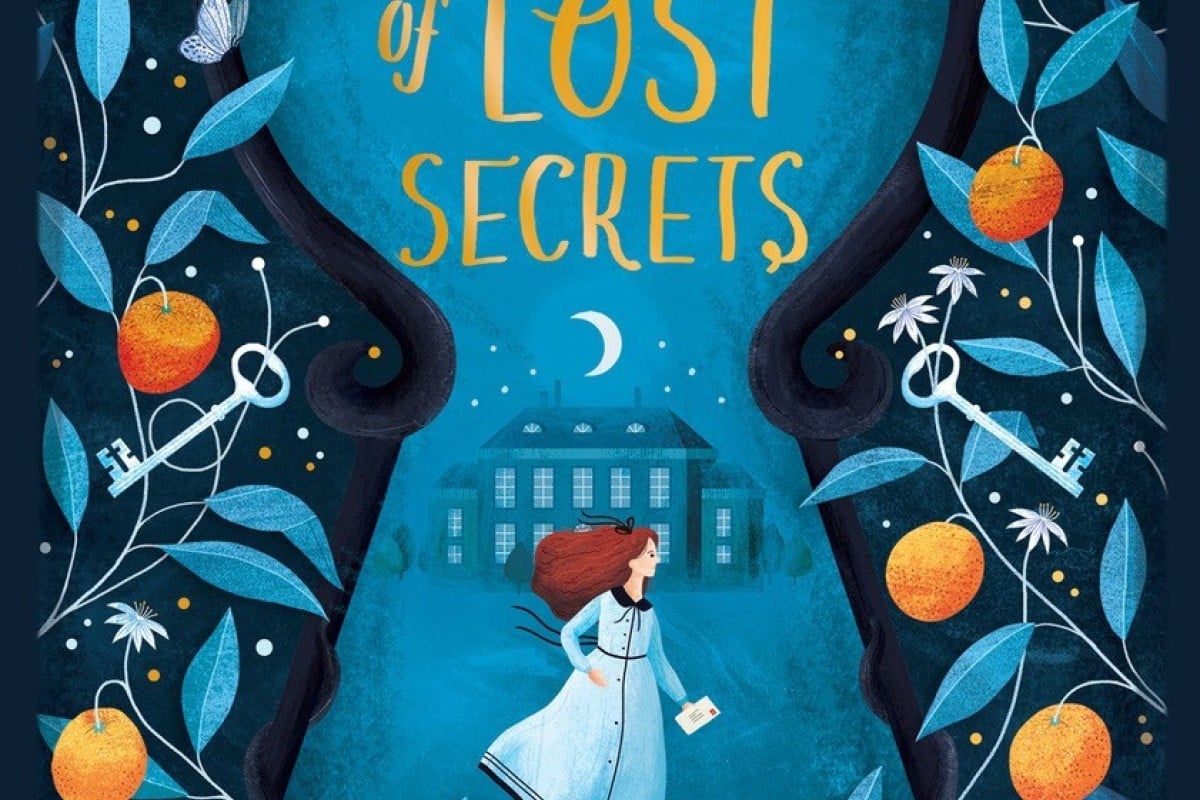 The Garden Of Lost Secrets
By A.M. Howell
Published by Usborne
ISBN 978 1 4749 5955 1
A chance discovery often kick-starts a writer's imagination, and debut novelist A. M. Howell came up with the idea for The Garden Of Lost Secrets when she found a gardener's notebook in a shed on a country estate in the English county of Suffolk.
Who would have thought that a novel about the theft of pineapples could be such a thrilling read? Howell sets her story in the gardens attached to an English country mansion in 1916, and here pineapples are as valuable as gold.
Britain is at war with Germany, and 12-year-old Clara is staying with her aunt and uncle who work for an English earl on his estate. Clara's father, back home from Northern France to recover from gas poisoning, needs time and space to recover, so his daughter is packed off out of the way.
Why the author of See You In The Cosmos doesn't focus on his ethnicity
Mr and Mrs Gilbert, Clara's uncle and aunt, work as housekeeper and gardener for the earl, and Clara is looking forward to going to stay with them. But Mrs Gilbert is not the kindly aunt that Clara remembers. She seems distant and preoccupied, and supplies Clara with a list of rules for how she is to conduct herself in the earl's garden. Certain places are out of bounds, including the hothouses where the earl grows pineapples. The locked room in the Gilberts' cottage is also out of bounds.
With the first world war (1914-1918) in the background, Howell recreates the running of a large country estate where life is difficult because so many men have been called away to fight in France. Who will supply the wounded soldiers in the local hospital with food if no one works the vegetable beds and orchards on the earl's estate?
As Clara explores the sections of the gardens that are allowed, she meets Robert, an under-gardener, and his younger brother, Will. Robert can't fight in the war because he is blind in one eye. Will works in an underground room where boilers create steam to heat the hothouses.
The Watchmaker of Filigree Street writer Natasha Pulley blends history with fantasy in her award-winning books
When a pineapple is stolen, Will becomes the number one suspect. The children try to clear Will's name and, during their investigation, they unearth a string of secrets hidden in the earl's vast garden.
Howell is very good at creating suspense, much of it to do with Clara's family as well as mysteries hidden in the garden. She unearths truths about the family she thought she knew, and has to find the courage to save herself and those around her.
The Garden Of Lost Secrets is all about setting and story, and both are well realised here. Mystery thrillers set in enclosed locations often lose momentum as they play out, but Howell keeps the story well fed and ties up all the loose ends.
This is perfect for fans of mystery tales that bring a slice of the past back to life and tell a cracking story.
John Millen can be contacted at [email protected]­il.com
Sign up the YP Teachers Newsletter
Get updates for teachers direct to your inbox
Subscribe to YP Weekly
Get updates direct to your inbox