'Runaway Robot' book review: YA master of mayhem delivers another engaging tale
The novel is an amusing, compassionate story about two unusual friends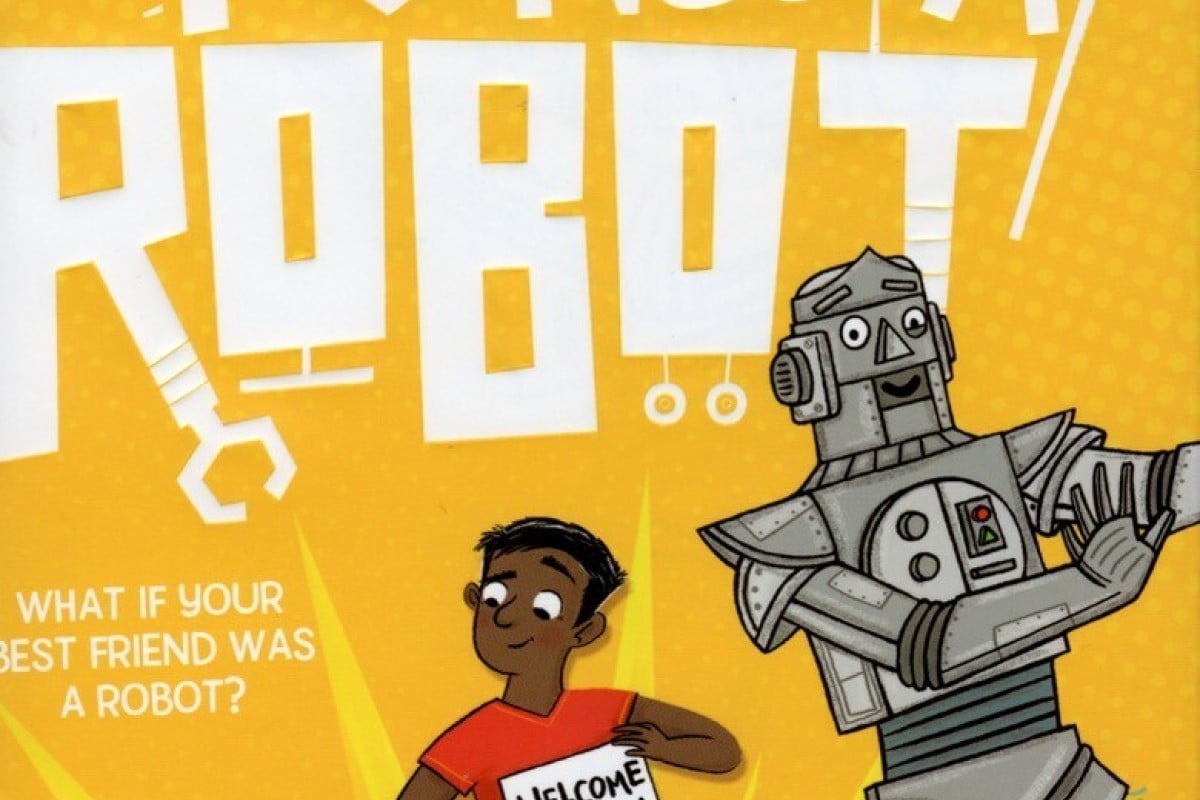 Runaway Robot
By Frank Cottrell-Boyce
Published by Macmillan
ISBN 978 150985 1775
When you start reading a new book by Frank Cottrell-Boyce, the one thing you can be sure about is that you are going to be highly entertained. Cottrell-Boyce is one of the funniest and most engaging writers around at the moment, and his new book Runaway Robot is a deliciously amusing story about two very unusual friends.
Alfie is a bit bionic and Eric is a totally humanoid robot. It's only natural that these two should become friends when they meet under exceptional circumstances.
Alfie has been fitted with a bionic hand after a road accident. Although he is taught how to use it at Limb Lab, adjusting to life with a tech hand is still a challenge. Eric, meanwhile, is a discarded robot.
The Watchmaker of Filigree Street writer Natasha Pulley blends history with fantasy in her award-winning books
The first half of the story follows Alfie and Dr Shilling, the Limb Lab director who teaches kids how to use their new hands, legs, fingers or whatever they have had replaced. Dr Shilling thinks the Lab's replacement parts are superior to "flesh jobs".
When things at Limb Lab get a bit too much for Alfie, he runs away to get a bit of "me time" and to try to sort out what has happened to him. He finds he can hide in plain sight at the airport, reading the names of all the places the planes fly to, and watching people scurrying around with their cases. But while he's there, something dreadful happens: Alfie loses his prosthetic hand.
When Alfie goes to the lost property office, he is left alone to search through the shelves for his hand, and he finds more than he bargained for. He comes across a discarded giant robot called Eric, stuffed onto one of the shelves.
Science fiction writer Emma Newman, of the Planetfall series, on how the genre allows readers to explore humanity
Eric is missing a leg just as Alfie is missing a hand, so the two of them set off in search for their missing bits.
Eric is strong and clumsy, and takes everything said to him at face value. When told to "take a chair", he will cheerfully rip one from its fixtures on the floor. Setting off on a mission with Eric is going to have its problems.
The plot of Runaway Robot defies logic and quickly spins out of control, but this is not a problem when you are reading a Cottrell-Boyce novel. A writer of his wit and imagination can take a reader on any journey he wants without too many questions asked.
There are serious themes behind the fun and mayhem of Eric and Alfie's crazy adventure. As often with a book by this author, it's a craziness that pushes the plot along, but look just below the surface and you'll find a really compassionate human story.
Runaway Robot is a slapstick but complex tale of two companions who work to put each other back together after falling apart. Every page is a joy to read.
John Millen can be contacted at [email protected]
Sign up the YP Teachers Newsletter
Get updates for teachers direct to your inbox
Subscribe to YP Weekly
Get updates direct to your inbox