7 manga series that everybody should put on their to-read list
Once you start reading these tales, we guarantee that you won't be able to put them down until the last page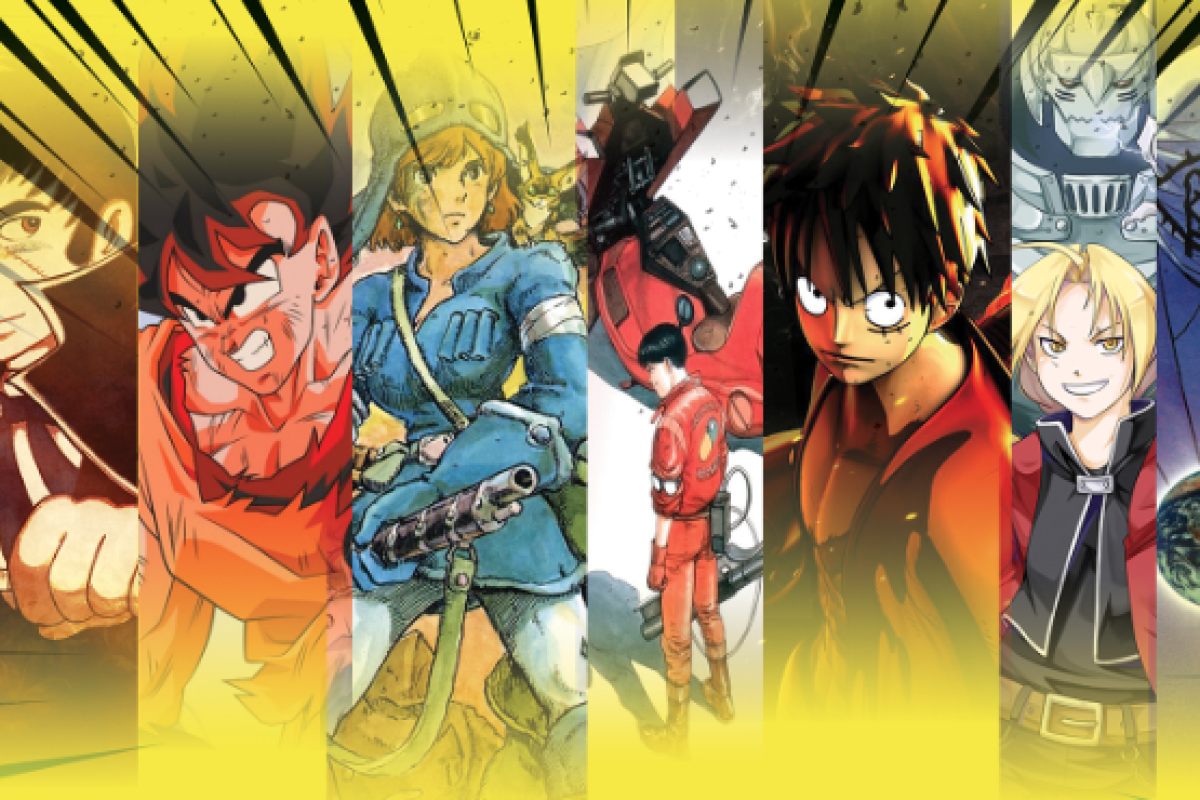 Whether it's Candy Candy in the 70s, Sailor Moon in the 90s, or Naruto in the 2000s, everyone probably has a manga or two that, according to them, is the "best ever". While we here at Young Post can't say we've read every single manga out there, we're pretty confident we've already read some of the best ones. Here's our list of what we think is the best manga ever created. 
This series (1973-1983) was created by legendary mangaka (manga artist), Osamu Tezuka, who was also behind Astro Boy. The story follows a medical doctor who doesn't have a licence to work, despite being one of the best surgeons in the world. He only takes on jobs for the money, or because he finds them interesting. But what makes Black Jack so great is that it draws upon Tezuka's medical training, a career he abandoned to be a full-time manga artist. Good luck convincing your parents to let you do that. 
This is possibly the fighting manga to end all fighting manga. There has not been another series out there that has quite captured the same epic level that Son Goku was able to portray with his many, many Super Saiyan forms in Dragon Ball (1984-1995). Read this one just for the out-of-this-world fight scenes that feel like they're jumping off the page. 
In this story, an explosion destroys Tokyo in 1982, which sets off the third world war. Tokyo is rebuilt and renamed Neo-Tokyo, which is overrun by gang violence and terrorism. Akira (1982-1990) tells the story of the leader of a local biker gang whose friend gains psychic powers after a motorcycle accident. These powers are dangerous and threaten to bring Neo-Tokyo to its knees. We love the dystopian feel of Akira – which carries over into the animated film of the same name, too. 
Nausicaa of the Valley of the Wind 
This series (1982-1994) is famous for being made into the "first" Studio Ghibli film – technically, the film was made before Studio Ghibli was actually established. Hayao Miyazaki, who directed films like My Neighbour Totoro, Princess Mononoke and Spirited Away, had originally said he did not want this manga to be made into a film. But the manga was too popular for it not to happen. We're pretty glad, because look at how many beautiful Studio Ghibli films we have as a result of this!
One Piece (1997-present) is the shining glory of Shonen Jump, a highly popular manga magazine in Japan. Even though there are many manga series that turn up in the pages of Shonen Jump every single week, One Piece still remains one of its most beloved.
This is set in a world where alchemy (a process that tries to find a way to change ordinary metals into gold, or find a medicine that would cure any disease) is the most advanced form of science. It follows two brothers as they try to undo a horrible thing they did – they tried to bring their mother back from the dead. It fails, and the brothers are horribly injured. The manga has a little bit of everything – it touches on war, and can be funny and very moving. Even though there are some very popular anime that came out of Full Metal Alchemist (2001-2010), we think the manga explains things a lot better than the TV series do.  
Without spoiling anything, this series (1999-2006) is about a circle of young kids who, inspired by the moon landing, create their own secret society. Little do they know that, decades later, these secrets will literally threaten the safety of the world. 20th Century Boys has been praised for being a series that almost anyone of any age can pick up and get into, its clever storylines, and its well-developed characters.
Sign up the YP Teachers Newsletter
Get updates for teachers direct to your inbox
Subscribe to YP Weekly
Get updates direct to your inbox