'Beyond Platform 13' book review: Something magical is happening at Kings Cross Station
This fun sequel complements the original novel and twists and turns in new directions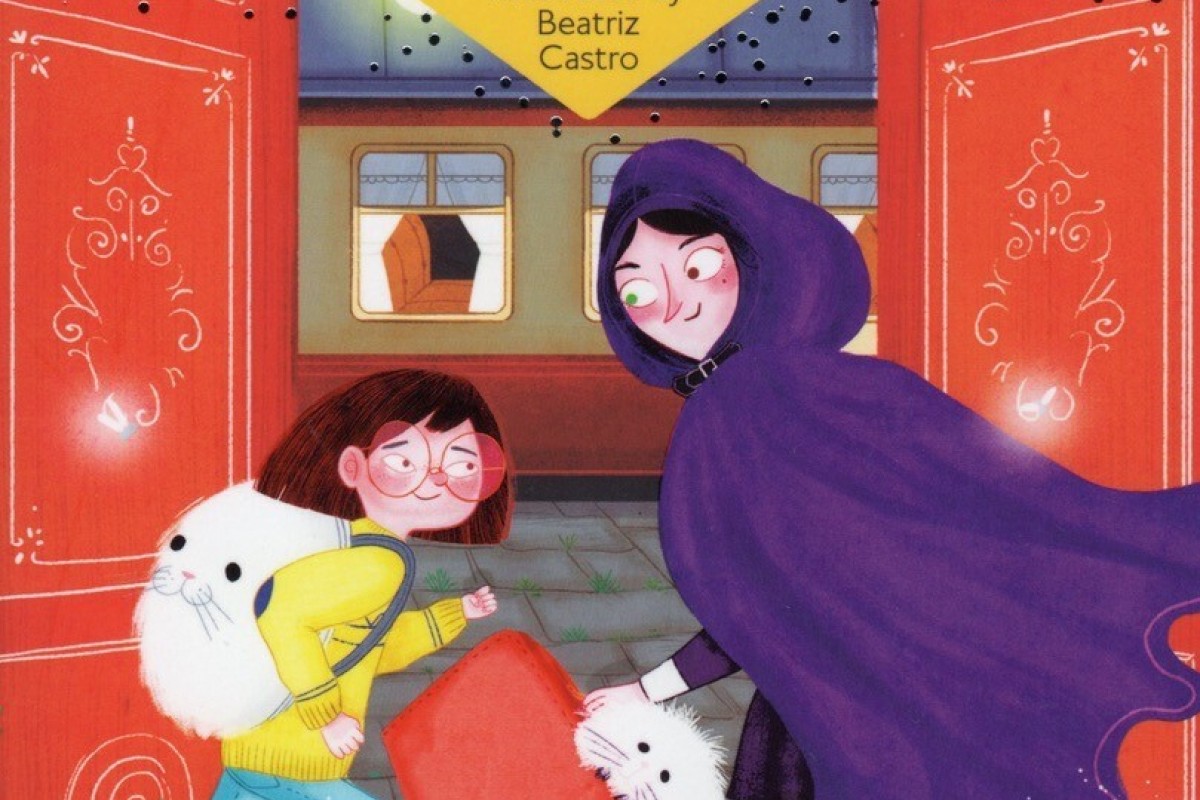 Beyond Platform 13
By Sibéal Pounder / Eva Ibbotson
Published by Macmillan Children's Books
ISBN 978 15290002874
If you thought that Platform 9¾ was the only platform in London's Kings Cross Station that is also a secret portal into another world, you'd be mistaken. There is another door that leads to a hidden world on Platform 13 – if you know where to look.
But Platform 13 at Kings Cross has been closed for years. Attempts to use the platform always end in disaster, so station authorities have just abandoned it.
The neglected area of the train station hides a "gump", a magical portal that only opens once every nine years for nine days. The gump leads to the Island of Mist, an enchanted kingdom that is home to most of the magical creatures we have heard of, but never actually met: giants, water nymphs, wizards and hags, to name a few.
Guardians of Magic book review: New fantasy saga has more than a sparkle of magic
The Secret of Platform 13 was written by Eva Ibbotson in 1994, three years before a certain boy wizard first went to Kings Cross Station. Ibbotson's classic has just been republished as a brand-new 25-year anniversary edition, and Sibéal Pounder, the author of the Witch Wars and Bad Mermaids series, has penned a sequel that Ibbotson never wrote – Beyond Platform 13.
Lina Lasky believes in all kinds of magic, and she doesn't need to see evidence to know magic exists. She meets trolls and mermaids and wizards in her dreams, and firmly believes such creatures do really exist. They are just sensibly hiding somewhere away from human sight.
Lina's friends stopped believing in magic long ago, and that's the thing about magic – It is only real if you believe in it. One day, on a trip to the station, Lina's faith in all things magical is finally put to the test.
Runaway Robot book review: YA master of mayhem delivers another engaging tale
The Island of Mist is losing its mist and is under siege from an evil band of harpies. Help is needed wherever it can be found, and that could mean in the human world.
Odge Gribble a young hag, and a disappointment to her family – because she doesn't have striped feet, long black hair coming out of her ears and blue teeth like her beautiful sisters – decides to pass through the gump and get help. This is her chance to prove that she is a true hag even if she doesn't look like one.
Determined to find out why the mist that protects her home is disappearing, Odge goes in search of a mistmaker who can save her home. But she ends up not in Kings Cross Station, but in Vienna, and bumps into Lina, who could just be the hero she is looking for. Soon Odge and Lina team up and return to the Island of Mist to stop the hideous harpies.
Beyond Platform 13 is a fun, and occasionally daft, read that fully complements the original while twisting and turning in new directions that create its own potent spell.
John Millen can be contacted at [email protected]
Sign up the YP Teachers Newsletter
Get updates for teachers direct to your inbox
Subscribe to YP Weekly
Get updates direct to your inbox