Karly joined Young Post with a background in educational publishing, and a degree in law. With a career in youth news and language, education seemed the natural fit. She covers local education matters, news in education, English language learning, and everything teen-related.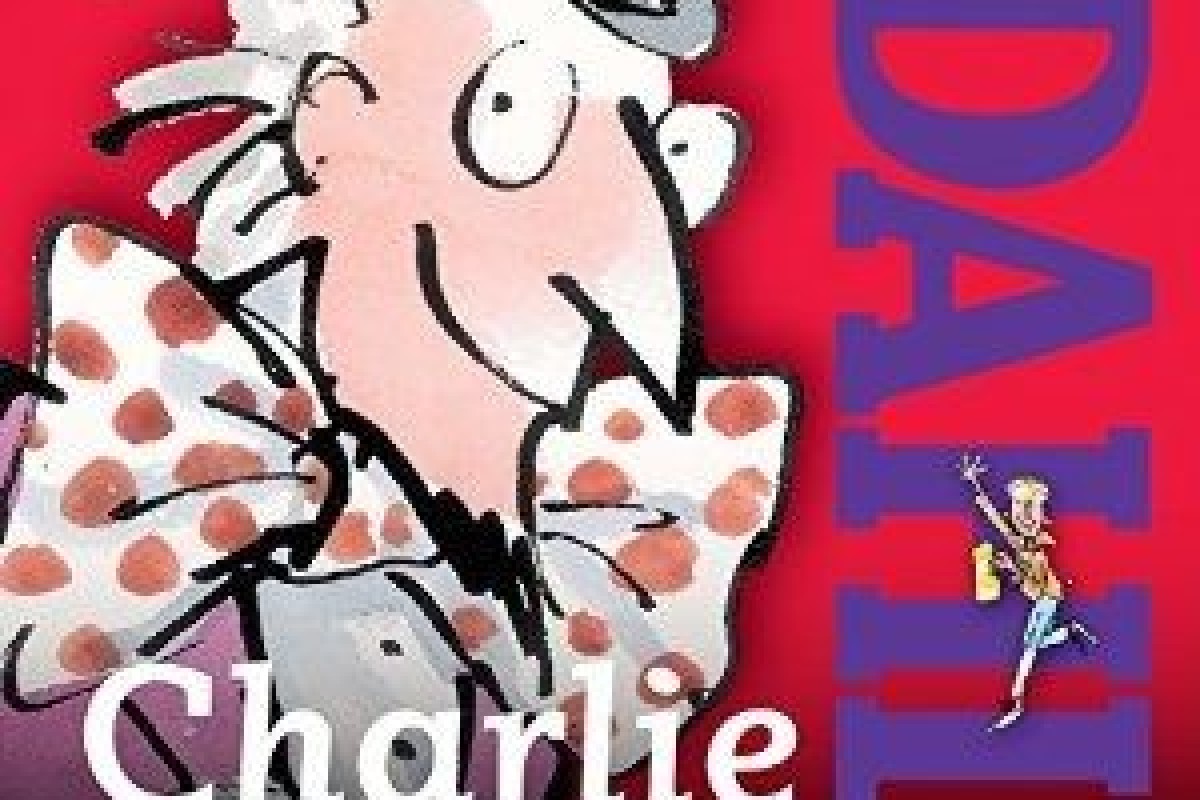 September 13 marked the 100th anniversary of Roald Dahl's birth. Dahl was in Britain's Royal Air Force during the second world war, which influenced his first piece of paid writing, and other stories he wrote for adults. But it was for his children's books that Dahl was best known and loved.
Dahl died in 1990, but his legacy lives on - his books are still some of the most popular for children, and films and theatre adaptations of his stories are constantly being produced.
Here are our top 10 favourite Roald Dahl books and why you should read them, as well as 10 quotes from his books to make you smile and feel inspired.
Yes, it's for young readers, but this story of two really horrible people who keep a familiy of monkeys captive, only to meet a spectacularly sticky end contains many important life lessons. In particular: it doesn't matter how physically attractive you are; if you're a nasty person, you'll never be truly beautiful.
2. The Wonderful Story of Henry Sugar
This collection of incredible short stories contains some truly magical writing, aimed at an older audience than most of his children's books, and including his first ever paid-for work, and an essay on how he came to write it.They'all very, very good, but Henry Sugar is the title tale with good reason.
It's a great story about a man who loves to gamble – a little too much, in fact. Henry Sugar will do anything to win a bet, even if it means cheating his friends. He's always looking for an advantage, and so when he reads about a man from India who is able to see through solid objects, he decides to study the "mysteries of the East" and use this power to win at cards. Henry sets out to teach himself about yoga and meditation all for the selfish purpose of getting rich in casinos, but something happens to him along this mystical journey. As he delves deeper into the mysteries of his own mind, he starts to question what sort of man he is. More awakened than ever, he decides that any mental powers that he develops from his practices – and he develops quite a few – will be used to help the less fortunate. But Henry soon finds out that using his newfound powers to cheat casinos – for selfishness or for charity – is trickier than he thought, which opens up a whole new realm of adventures in his life.
As well as being a bookworm, Matilda is hugely intelligent yet extremely humble; and although she is kind and thoughtful, she also loves a good prank. Supergluing her dad's hat to his head is funny no matter how old you are, and proves that even if a grown up tells you "I'm big and you're small, and there's nothing you can do about it", adults aren't always right.
4. Danny, the Champion of the World
There is just something special about this book. It's as light-hearted as anything else Dahl wrote, but the lack of Oompa Loompas, Twits, or a giant peach meant that there is something quietly wonderful in the way Danny's dad would spin big, brilliant adventures for him in their little caravan. The story may not involve any magic but that doesn't mean it isn't a magical story to me – I adore the love between Danny and his dad, the apples that would fall on their roof each autumn, and of course, the exciting adventure the duo have poaching pheasants.
This story is just as the name suggests: fantastic. Like Danny, the Champion of the World, Fantastic Mr Fox is a story with quite a bit of mischief and chicanery involved in "liberating" food from nasty men. You end up totally on the side of Mr Fox and his family, because no one deserves to starve. And because sometimes, some people are just so mean you cheer when they get their just desserts.
After a young boy's parents are killed, he goes to live with his Norwegian grandmother, a wise old lady who knows that witches are real, and very dangerous. She teaches her grandson how to recognise them, just in case he's ever confronted. Of course, one day, he is. These toeless, bald, large-nostrilled women hate children, and spend their time plotting how to rid the world of them. For a children's book, there are some pretty frightening scenes - the descripton of the witches removing their wigs and masks is still haunting - but just another example of how Dahl refused to talk down to kids.
Man-eating, dream-catching giants might seem dark for a children's book, but Dahl's surreal worlds and daft writing makes this story stay with the reader. The BFG – the Big Friendly Giant – doesn't want to eat people like the other giants, and spends his evenings making sure children have good dreams. Sophie, a young orphan, catches him one night, and he takes her back to the giants' realm. Despite the danger of the other giants finding out, the two become friends, and form a plan to make sure the bad giants never devour a human again.
8. James and the Giant Peach
Dahl liked to write about survivors. After James' parents are killed, he is taken in by his two horrible aunts, and pretty much treated as a slave. When a giant peach grows in the garden, James discovers hidden within it are an unlikely group of human-sized insects. They bite through the peach stalk, leaving the fruit to roll down the hill, out of the garden, and on to an amazing adventure. Along the way, James and the insects learn the importance of accepting and embracing differences.
While most of Dahl's children's books cast children in the central role, this story for young readers features a shy elderly man, Mr Hoppy, and his secret love for his tortoise-loving neighbour Mrs Silver. Many of the author's books feature an element of magic, but the only magic in Esio Trot is the magic of love, and what people are prepared to do for love. As for that confusing title ... well, you'll just have to read it!
While most of Dahl's works are breathtakingly original, this collection of poems reinterprets six well known fairy tales, and gives them very unexpected, often icky, endings. Apart from being hilarious, it's a reminder of how broad the author's talent was.
Sign up for the YP Teachers Newsletter
Get updates for teachers sent directly to your inbox
Karly joined Young Post with a background in educational publishing, and a degree in law. With a career in youth news and language, education seemed the natural fit. She covers local education matters, news in education, English language learning, and everything teen-related.
Sign up for YP Weekly
Get updates sent directly to your inbox