5 LGBTQ+ young adult books to read for Pride Month 2020
By Junior reporter Nicole Yuen
If you want to better understand the queer community, you need to know their stories

The month of June is used to commemorate the Stonewall riots, one of the key events in the gay liberation movement
By Junior reporter Nicole Yuen
|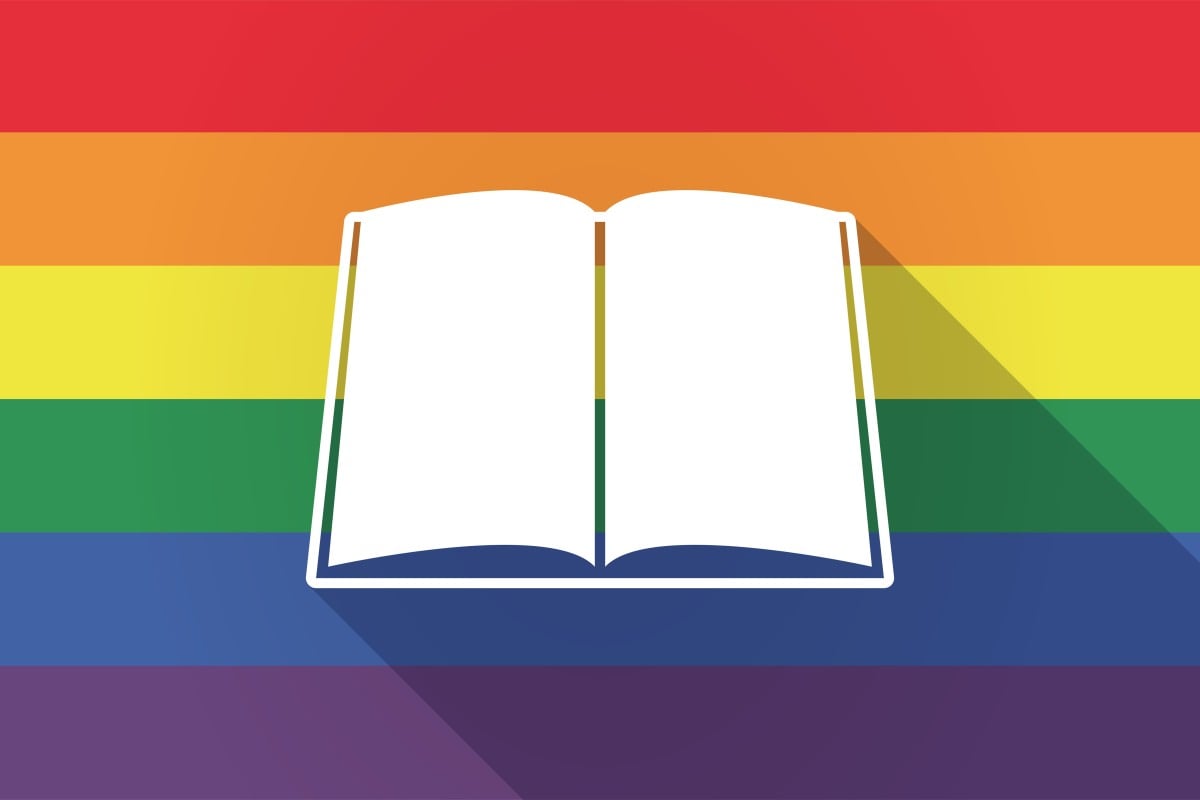 We've put together a list of LGBTQ+ books that everyone should read
There's a lot of negativity around at the moment, so it's imperative that we seek to understand those who with different stories to us. As a straight girl, I've looked for books that could educate me on what it's like to be gay, and also some that just featured very cute gay relationships.
In honour of Pride Month, here are five of my favourite books featuring gay couples. Happy reading and Happy Pride Month!
The Song Of Achilles by Madeline Miller
The Song of AchillesPatroclus is a disgraced prince who has been exiled to King Peleus' court. There, he meets the king's son, Achilles and, against all odds, forms an unlikely bond that deepens as they learn to fight – and heal.
So when Achilles is called to war following the kidnapping of Helen of Sparta, it's no surprise that Patroclus follows him into the bloodbath. However, what does come as a surprise is what the war teaches them about themselves, and the fate of their relationship.
From its lyrical prose to its heart-wrenching storyline, this book is utterly beautiful. The Song Of Achilles goes above and beyond a moving love story. Miller writes of loneliness, triumph, grief and everything in between. It roped me in and didn't let me go until the last word. Buy a copy here.
Simon Vs The Homo Sapiens Agenda by Becky Albertalli
Simon vs The Homo Sapiens AgendaSimon Spier is a 16-year-old, gay student (although he hasn't come out), who is trying to navigate his feelings for his online pen pal, Blue. However, when one of his emails to Blue falls into the wrong hands, Simon must make a decision: will he succumb to blackmail, and become the blackmailer's wingman, or allow his deepest secret to be revealed to the world?
This is an absolutely adorable story. It details experiences most of us go through as teens, but more importantly, it really helped me to understand the struggles that gay people face with accepting themselves, and having others accept them. I'd highly recommend it for anyone who wants to learn more about the LGBTQ+ experience, or for closeted members of the LGBTQ+ community who feel alone.
Heartstopper by Alice Oseman
HeartstopperLast year at school was tough for quiet, shy Charlie Spring: he was outed as gay and bullied for it. One day in class, he sits next to Nick Nelson, a cool, laidback rugby player. As unlikely as it may sound, they quickly become friends.
This graphic novel features a really diverse cast of characters on the LGBT+ spectrum, and explains the struggles that members of the community might face in a very easy-to-understand way. The storylines are light-hearted, and art style irresistible meaning, while it's great for anyone who wants to educate themselves about the LGBT+ community and experiences, as well as for members of that community themselves, it's an especially smart way of sharing these stories with people who dislike reading. Buy a copy here.
Annie On My Mind by Nancy Garden
Annie on my MindThe story of two young girls, Liza and Annie, who meet and fall in love, the consequences of doing so in 1980s New York, and their dedication to one another despite that. A classic in LGBT+ young adult literature, Annie On My Mind is a powerful story that is unfortunately still relevant even today, 28 years after its original publication date.
I loved Annie and Liza's bravery and unwavering loyalty to one another, regardless of what others thought and said about them. Garden's portrayal of their relationship was beautiful and groundbreaking, especially for her time, and for that, I applaud her. Buy a copy here.
A Gathering Of Shadows (A Darker Shade Of Magic #2) by V. E. Schwab
A Gathering of ShadowsFour months after the chaos that ensued when he encountered a deadly obsidian stone, Kell is trapped in his never-ending cycle of princely duties during the day and fantastical dreams at night. While the royal family is preparing for the highly prestigious Elemental games – a magic competition to solidify the bonds between countries in Red London – he can't help but long for the past, and worry about the future.
And he's right to be worried. As Red London is engrossed by the games, a previously forgotten London is slowly rising again. And when one London rises, another will fall.
Although the LGBT+ relationship doesn't take centre stage here, it's one of my favourite portrayals of a same-sex relationship ever, so I couldn't not include it. I won't mention the names, for fear of spoilers, but I really loved their dynamic and how the characters' homosexuality is never stigmatised or "othered".
One hurdle: you need to read the first book in the series, A Darker Shade Of Magic, to really understand this book, but it's just as good, so there really isn't a problem.
Buy a copy here.