'The Fowl Twins' book review: Criminal genius runs in the family in Eoin Colfer's Artemis Fowl spin-off
Younger brothers Myles and Beckett are in the spotlight in teen fiction spin-off

A funnier style and more fleshed-out villains make this YA novel stand out from the crowd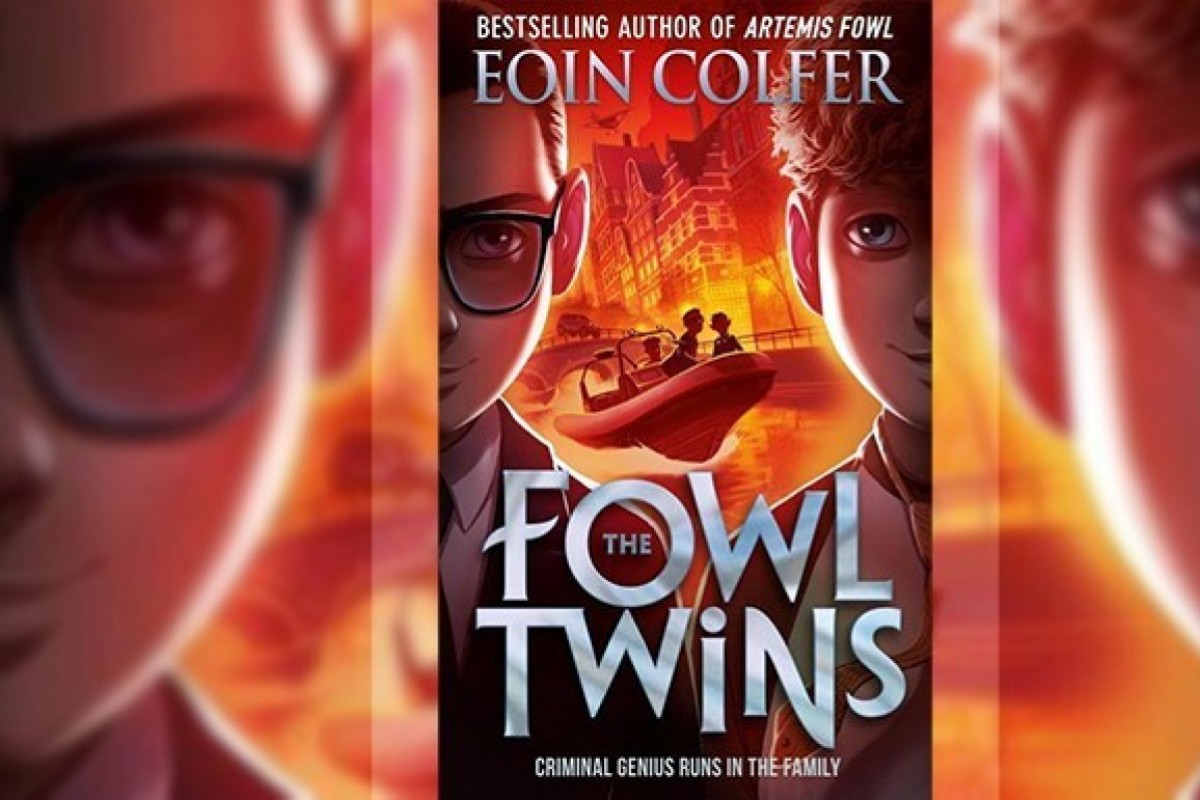 The Fowl Twins book cover
The Fowl Twins
By Eoin Colfer
Published by HarperCollins
ISBN 978 0 00 832481 0
The teen fiction market is clogged up with sequels, prequels and spin-offs. If a new novel is successful, it usually isn't long before a related book appears on the market. But the question is, are any of these follow-ups any good?
The imaginative Eoin Colfer has written eight blockbusting novels featuring teenage criminal mastermind, Artemis Fowl; a movie based on the first one has just come out on Disney+.
Artemis' world of crime and magic is packed with a memorable cast of interesting magical and human characters, and this first book in Colfer's clever new series takes two of these and spins them off into adventures of their own.
The Fowl Twins brings Artemis Fowl's two younger brothers into the spotlight. With their celebrity sibling on a space flight to Mars, 11-year-old Myles and Beckett are left to deal with a pair of delicious supervillains intent on breaking into the family crime empire.
The Closest Thing to Flying review: Unlikely story has its moments
Hyper-intelligent geek Myles and couldn't-care-less Beckett are free to spread their own mayhem and protect the Fowl name against two of the most entertaining baddies currently at large in teen fiction.
Lord Teddy Bleedham-Drye is a 150-year-old aristocrat obsessed with discovering the secret to everlasting life. He believes that troll venom is an essential ingredient for his elixir. The twins recently befriended a troll who dug his way through the Earth's crust from a subterranean kingdom, so once Lord Teddy learns that a troll has shown up on Dalkey Island, he sets off with kidnap on his mind.
Meanwhile, Sister Jeronima, a nun who is also an agent from secret organisation A.C.R.O.N.Y.M. (see what they did there) has the troll in her sights for her own evil ends. As the enemies get closer, all the boys and their new best friend can do is run for their lives.
Hunger Games prequel The Ballad of Songbirds and Snakes is a fascinating look into Panem
Colfer throws all those mismatched ingredients into a mixer and comes up with a high-octane romp filled with fast-paced chases, fairy magic, absurd technology and inventive silly business. The result is 400 pages of supremely classy entertainment.
Like its best-selling progenitors, The Fowl Twins is a non-stop, thrill-packed adventure. Colfer's trademark witty narrative voice, so much a part of his Artemis Fowl tales, is turned up fully in this new series opener. Amusing metaphors, tongue-in-cheek asides and smart turns-of-phrase will give readers as much pleasure as the madcap plot and whirlwind action.
Funnier and faster than its popular predecessors, The Fowl Twins will surely become a favourite once word gets out that Myles and Beckett have escaped from the shadow of their famous big brother. John Millen can be contacted at [email protected]
Sign up for the YP Teachers Newsletter
Get updates for teachers sent directly to your inbox
Sign up for YP Weekly
Get updates sent directly to your inbox