'The Strange Case of Dr Jekyll and Mr Hyde' book review: A spooky classic to read for Halloween
Robert Louis Stevenson's characters are often mentioned in the same breath as Dracula and Frankenstein

The dyslexia-friendly edition is from specialist publisher Barrington Stoke, which also issues books by authors such as Michael Morpugo, Julia Donaldson and Malorie Blackman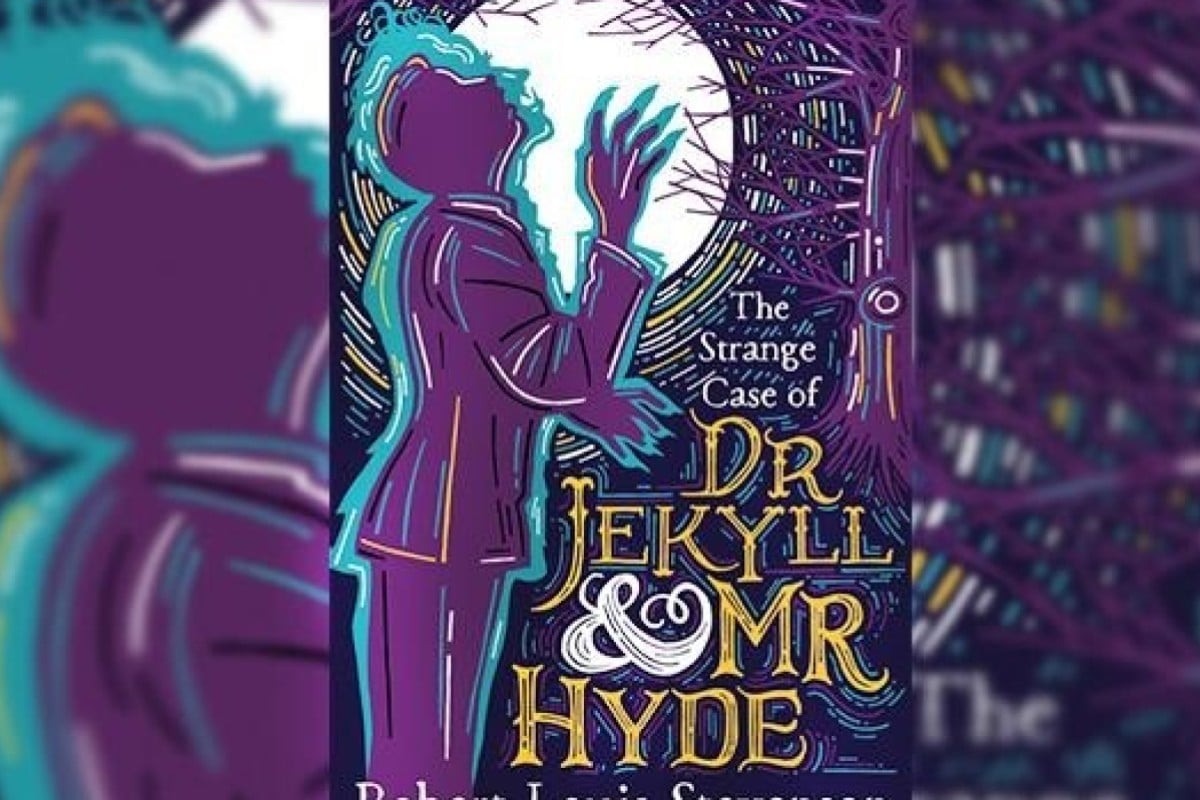 The Gothic classic
THE STRANGE CASE OF DR JEKYLL & MR HYDE
By Robert Louis Stevenson
Published by Barrington Stoke
ISBN 978 1 7811 2740 7
In the world of fictional horror there are four classic names that have been frightening readers and cinema-goers for decades.
Eighteen-year-old Mary Shelley wrote Frankenstein in 1818; the Irish writer Bram Stoker published Dracula in 1897; and Robert Louis Stevenson created Dr Jekyll & Mr Hyde in 1886. These four characters, all springing to life in pre-Victorian and Victorian England, remain global icons of terror.
But what about the original novels in which these characters first appear? Frankenstein was written in early 19th-century English and while short, its old-fashioned language and storytelling can be a bit off-putting to modern readers.
Patrick Ness' epic Burn is perfect blend of dragons, adventure and 'otherness'
When first published, Dracula was seen as having a thrilling plot and central character, but it might feel a bit drawn-out, a bit slow, and dry today.
But The Strange Case of Dr Jekyll and Mr Hyde is different. It still draws readers in, and compels them to keep turning the pages. By the time it was published in 1886, Stevenson had already tasted success with his adventure novel Treasure Island . His publishers and fans were expecting his next novel to be just as exciting. They were not disappointed.
This new edition of Stevenson's spooky tale blows off the cobwebs of previous editions of the book. It is presented in a well-thought-out, "super-readable" format designed to appeal to modern teenage readers who might shy away from reading a "classic" English novel. The cover, the font and even the colour of the paper make this edition an accessible reading package.
Anthony McGowan's award-winning Lark is proof that though something's small, it can be mighty
Originally sold as a "penny dreadful" (cheap Victorian stories that were written to shock and scare), The Strange Case of Dr Jekyll and Mr Hyde is a Gothic mystery and whodunnit that sold more than 40,000 copies in the first few months, and has never been out of print.
London lawyer John Gabriel Utterson has recently observed a scary-looking stranger lurking suspiciously in the foggy streets around where he lives. His friend, Dr Henry Jekyll, knows something about this mystery man, but gets upset when Utterson questions him about the stranger and his possible motives.
Jekyll admits that he knows the identity of the man prowling the streets under the cover of darkness.
His name is Edward Hyde. But Utterson cannot work out the connection between these two men.
The Immortalists : a beautiful, emotional tale of life and death
With violent attacks and murders taking place in his neighbourhood, Utterson believes he knows who is responsible. The lawyer is also concerned about the mental well-being of his friend Jekyll, who has suddenly become secretive, withdrawn, and hostile.
As Jekyll withdraws further from society, Utterson resolves to trap the monstrous Hyde and prove he is the man behind the sudden spate of violence in the city.
In the story's final scenes, the terrible connection between Jekyll and Hyde is revealed. Anyone reading this book for the first time is in for a huge surprise. But even those who know the twist will be drawn in to this epic, creepy tale
This new edition of Dr Jekyll and Mr Hyde is a must-read. It shows you can't keep a classic mystery story hidden from modern readers, especially when it is as intriguing as this.
Sign up for the YP Teachers Newsletter
Get updates for teachers sent directly to your inbox
Sign up for YP Weekly
Get updates sent directly to your inbox