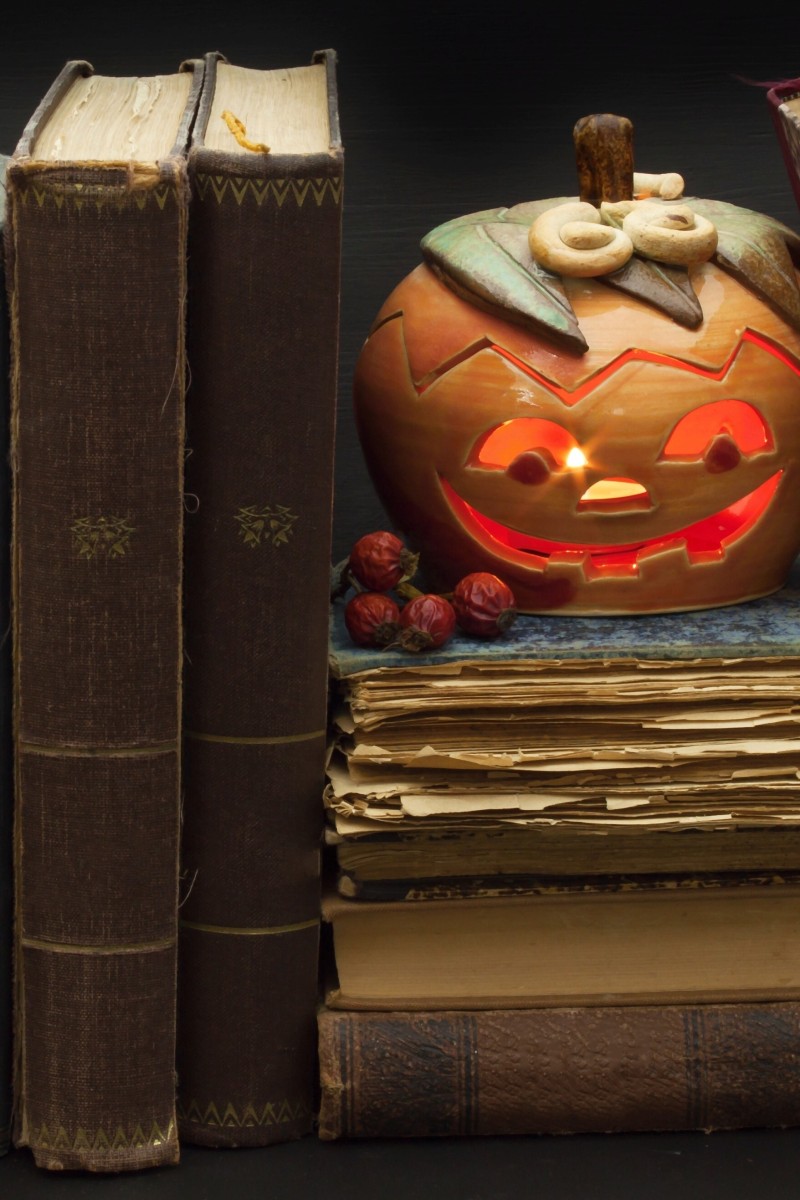 10 books to read this Halloween by authors born in October
Authors born this month include Philip Pullman, Oscar Wilde and vampire queen Anne Rice

Whether you go with a terrifying 'Goosebumps' book from R. L. Stine or the horrifying depictions of war in Michael Morpurgo's 'War Horse' there's something for every TBR list
Karly joined Young Post with a background in educational publishing, and a degree in law. With a career in youth news and language, education seemed the natural fit. She covers local education matters, news in education, English language learning, and everything teen-related.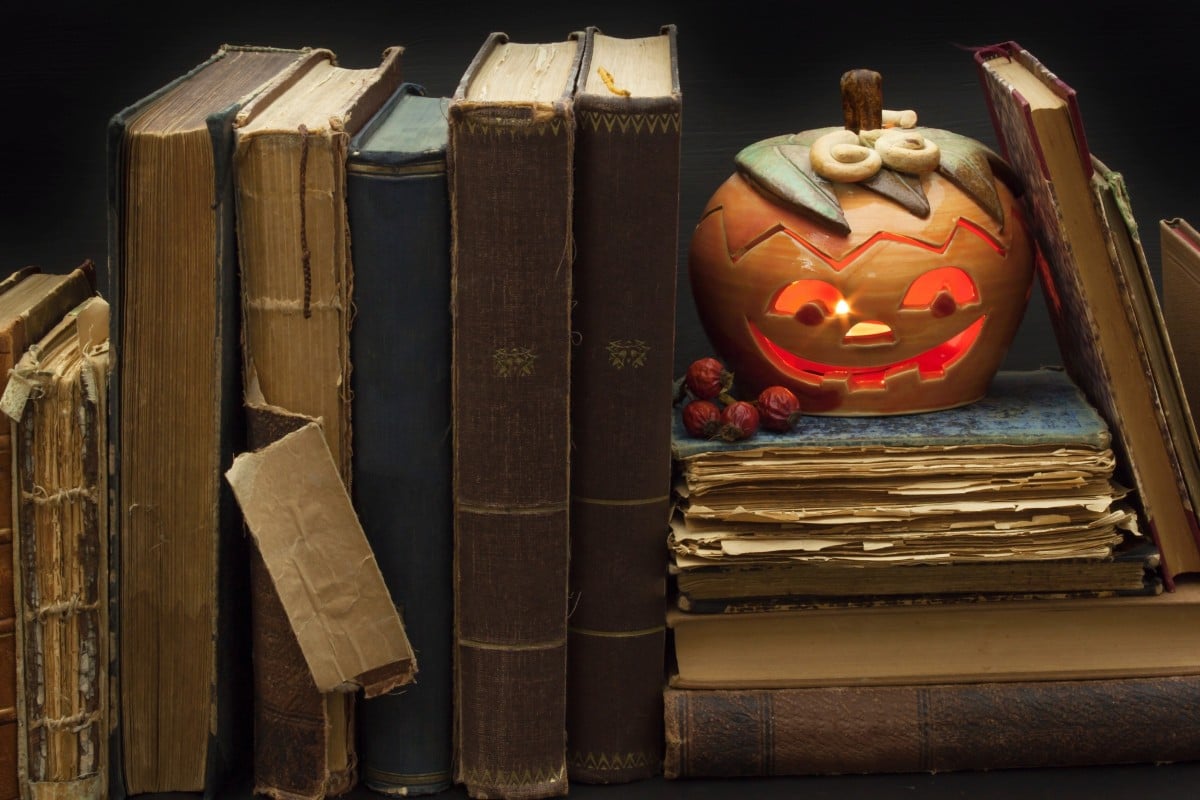 It's terrifying how good this month's book picks are!
October is about many things: autumn, crunchy leaves, soup. It's also, of course, about Halloween and scary stories, not to mention October birthdays, some of which belong to writers.
In honour of spooky season, here are nine authors born in October, and the titles we recommend you read this month.
Interview with the VampireThe queen of vampire fiction, this American author released Interview with the Vampire in 1976, and hasn't looked back since. OK, there are some series featuring werewolves and others with witches in her extensive bibliography, but it's Lestat and his crew that made Rice a household name.
In the book, a vampire tells his 200-year-long life story to a reporter, describing the gifts – and afflictions – of immortality. Not for the faint-hearted.
Buy a copy here.
October 5 – Michael Morpurgo
White Horse of ZennorThe British author is most famous for two types of story: those that highlight humans' relationships with animals and nature, and those set during war time. Born in 1943, two years before the end of the second world war, he has a particularly close affinity for tales set during times of conflict.
Two of his best known books, War Horse and Private Peaceful, are their own kind of terrifying – no-hold-barred reminders of the horrors of war. But he has also written some traditionally spooky stories; check out The White Horse of Zennor, for a collection of myths, legends and ghost stories set in a wild, windswept town.
Buy War Horse here and The White Horse of Zennor here.
Fear Street The BeginningSurely the most famous writer of horror stories written specifically for young readers – he's even been called the "Stephen King of children's literature", referring to the world-renowned author of books like The Shining and Carrie. Stine wrote his first teen horror novel, Blind Date, in 1986, and it was an instant hit.
Since then, he has written hundreds of books, including his long-running Goosebumps series, which started in 1992, and sold more than 400 million copies, in more than 35 languages. If you like classic tales of horror, why start with the Fear Street series – the first four books have been newly re-released in one package, Fear Street: The Beginning.
Buy a copy here.
Ghosts of Ashbury HighThe Australian author comes from a wordy family – her sisters Nicola and Liane are also authors (the latter being the creator of Big Little Lies, which was famously adapted for TV recently). She first studied and practised law, writing a PhD on the law relating to young people and the media, in particular young people's privacy rights, and these interests have flown into her stories.
She writes both young adult and "middle grade" stories, as well as some adult novels. She's written about magical kingdoms, boarding schools and, yes, ghosts; check out Dreaming of Amelia, aka The Ghosts of Ashbury High.
Buy a copy here.
October 12 – NoViolet Bulawayo
We Need New NamesBorn Elizabeth Zandile Tshele, the Zimbabwean author has only published one novel so far, but it was hugely well received, winning several international awards. We Need New Names is the story of a young African girl who escapes her life in a shanty town for the supposed abundance and freedom of America. While not written as a "scary" story, some of the protagonist's experiences and realisations about the struggles and stresses faced by immigrants are frightening.
Buy a copy here.
October 15 – P. G. Wodehouse
GhostlyWodehouse was a comic writer, best known for creating Jeeves and Wooster, the iconic pairing of a brilliantly clever butler and his kind, upper-class nitwit of a boss. In other words, hardly the sort of author you'd expect to have written anything for Halloween.
However, there is one story, Honeysuckle Cottage, that, while the same sort of madcap adventure enjoyed in his other books is strictly a ghost story. It's hard to get hold of a copy, but it does appear in the 2018 anthology Ghostly, alongside stories by Rudyard Kipling, M. R. James and Neil Gaiman.
Buy a copy here.
Wilde was an Irish playwright renowned for his witty one-liners ("I have nothing to declare except my genius"), and plays such as The Importance of Being Earnest. Generally his work was humorous, which explains why his Halloween-appropriate tale, The Canterville Ghost, is more amusing than scary.
It tells the story of an American family that moves to a haunted castle in England. Its mix of ghost story tropes and comments on social conventions makes for a hilarious October 31 read.
Buy a copy here.
October 19 – Philip Pullman
The Adventures of John BlakeThe author of the His Dark Materials series is notoriously outspoken about labelling books – he believes there shouldn't be "boys'" books and "girls'" books, nor should children's books feature "age bands", or stickers saying what age a book is suitable for.
His belief in this lack of boundaries is reflected in his bibliography. The Dark Materials books are fantasy; the Sally Lockhart series are detective stories set in the Victorian era; and our Halloween recommendation, The Adventures of John Blake: Mystery of the Ghost Ship, blends time travel, adventure, mystery and fantasy, in the form of a graphic novel.
Buy a copy here.
October 21 – Ursula K. le Guin
Eye of the HeronOne of the best known female writers of science fiction, this American writer was inspired by Taoism, anthropology, psychologists, and J. R. R. Tolkien's style. She didn't believe in specifying genres, particularly not when it came to "children's" literature; one critic said of her work that it could be read, "like Tolkien, by ten-year-olds and by adults. These stories are ageless because they deal with problems that confront us at any age."
While not exactly horror, dystopian fiction can be pretty horrifying; start with her standalone The Eye of the Heron, which examines politics, colonialism, feminism, injustice and power in a futuristic planet. The idea that any of the scenarios could be real is pretty scary.
Buy a copy here.
Sign up for the YP Teachers Newsletter
Get updates for teachers sent directly to your inbox
Karly joined Young Post with a background in educational publishing, and a degree in law. With a career in youth news and language, education seemed the natural fit. She covers local education matters, news in education, English language learning, and everything teen-related.
Sign up for YP Weekly
Get updates sent directly to your inbox