'Monstrous Devices' book review: Damien Love's debut is thrillingly ingenious
Adventure, fantasy and sci-fi combine in this brilliant, cinematic tale of robots and magic

Glasgow author Love takes readers across Europe in this exceptional page-turner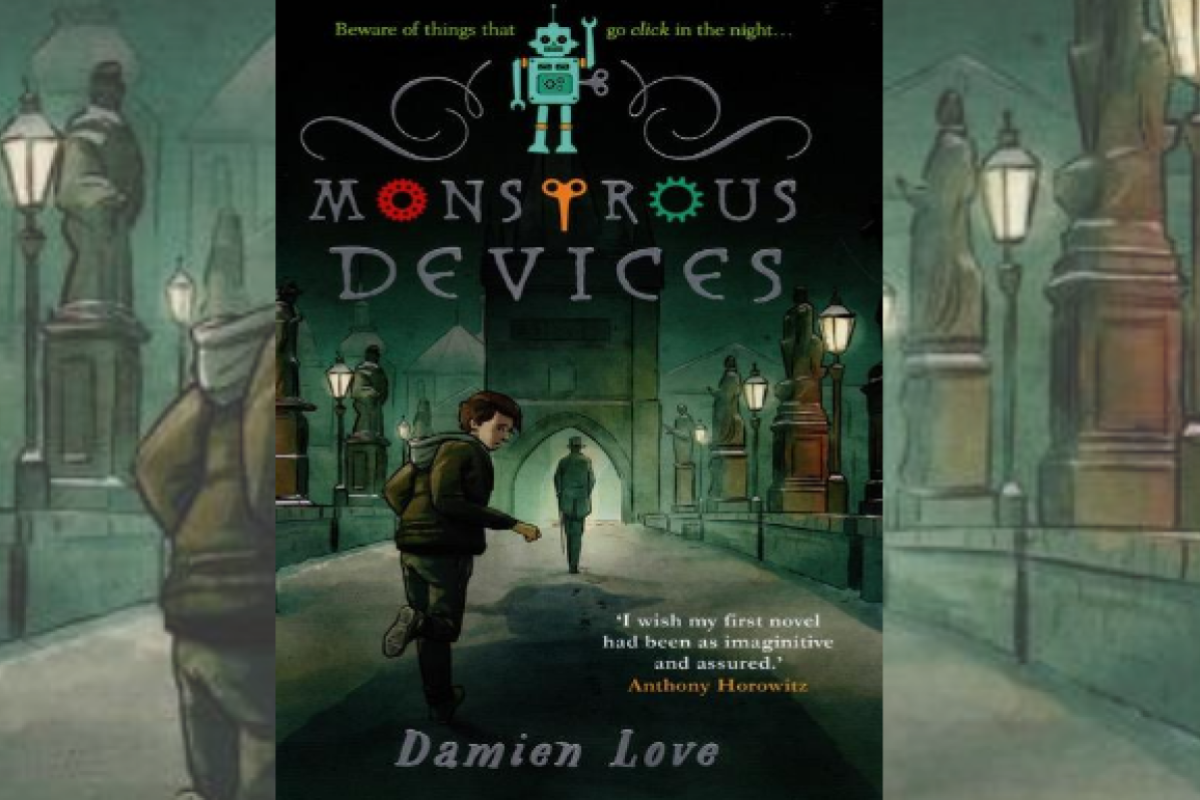 MONSTROUS DEVICES
By Damien Love
Published by Rock the Boat
ISBN 978 17860 7752 3
Twelve-year-old Alex collects toy robots, an interest encouraged by his grandfather who often gives his grandson old mechanical figures that he finds in toy shops during his travels abroad.
"This one is special. Look after it," writes Grandfather when he sends Alex a 1920s tin robot through the post from Prague, the capital of the Czech Republic.
As strange events start to occur soon afterwards, Alex realises that the toy is more than "special". The battered robot has a deadly will of its own, and Alex finds himself facing an unseen and extremely powerful enemy.
Author Damien Love doesn't waste any time getting his plot up and running in Monstrous Devices. Hardly has Alex taken the robot out of its packaging than he snags his finger on a sharp piece of metal. A few drops of his blood fall onto the toy, and that's when things start to get weird.
Alex knows he didn't finish a homework assignment, and yet when he looks at it, it's been completed. A school bully approaches, then suddenly backs off Alex, and runs away in the opposite direction, what made him do that? When Alex is attacked by a squad of scary robots in his bedroom one night, he is saved from serious injury by the sudden appearance of his grandfather brandishing a lethal cane.
What is going on?
10 spooky books to read this Halloween by authors born in October
Alex's enigmatic granddad is a toy robot collector himself, an almost obsessive traveller and altogether a bit of a mystery. He carries a large, leather bag, enjoys drinking champagne, is adept at taking out enemies both human and robotic with his walking stick, and his trips abroad involve an undercover world of robots and macabre magic.
And so begins a high-octane adventure as Grandfather whisks Alex away first to Paris, then charging across Europe to Prague on a mission to find the evil power hunting Alex's tin robot.
Once the quest is up and running in this well-crafted adventure, Love piles on desperate chases, unexpected cliffhangers and enough twists and turns to fuel a dozen other stories.
Our top YA choices for the month
A third of the way through the book, when Love reveals the secret of the robot that started all the action, it is a biggie, and yet totally believable. This revelation powers the action to the thrilling final pages as Alex finds himself clinging to a statue on the banks of the Vltava River in Prague, desperately fighting off the villains that have been pursuing him.
It is hard to believe that this fantastic, mega-original novel is Love's first book. The author speeds through his thrillingly ingenious tale with the confidence and creativity of a seasoned storyteller. If you need an inventive plot to keep you turning the pages of a book, here you are in the hands of a master.
Monstrous Devices pulls readers headlong into a gripping adventure. All we need is a key to wind it up and a few hours to spare to enjoy this exceptional debut work of fiction.
Sign up the YP Teachers Newsletter
Get updates for teachers direct to your inbox
Subscribe to YP Weekly
Get updates direct to your inbox