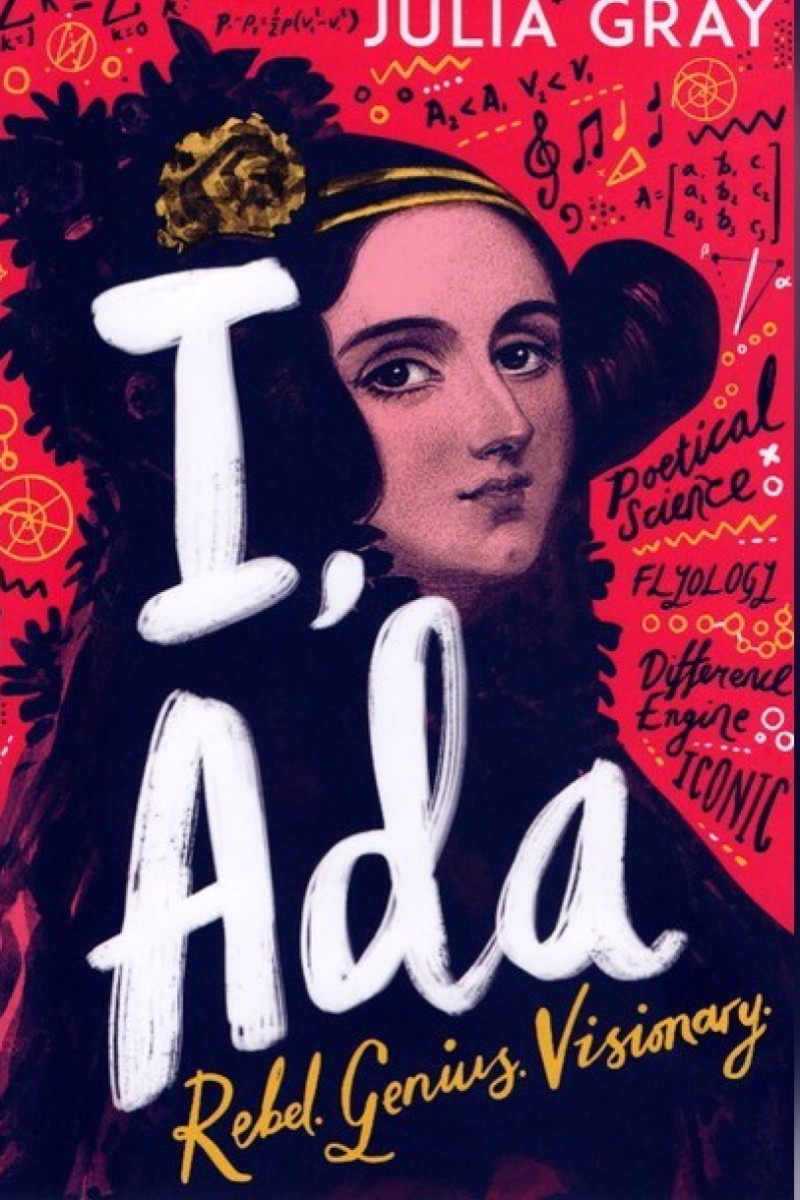 'I, Ada' book review: The fascinating life of the world's first programmer
Julia Gray tells a partially fictionalised tale of Ada Lovelace, whose work on algorithms changed the world

Lord Byron's daughter challenged society's expectations by becoming a mathematician
I, Ada
I, ADA
By Julia Gray
Published by Andersen Press
ISBN 978 1 8391 3007 6 
The name Ada Lovelace probably who won't mean anything to you. But all that will change when you read Julia Gray's intriguing new YA novel I, Ada.
Lovelace is credited with being the world's first computer programmer, a thought-provoking claim to fame for a woman who lived in the first half of the 19th century. She devised the first ever algorithm to be processed by a machine – but her path to this achievement was an unlikely one.
Born Ada Byron, into wealth and privilege, she was the daughter of one of England's most famous writers. Her father, Lord Byron (1788-1824) was a Romantic poet whose fame at the start of the 19th century was equal to the celebrity enjoyed today by movie stars.
Paulo Coelho's latest release is the philosophical read you need right now
Byron was handsome, rich and unpredictable – one of his girlfriends called him "mad, bad and dangerous to know". In 1815, he married a wealthy London heiress, Annabella Millbanke, but the marriage was doomed from the start. In April 1816, Lord Byron left his wife and baby Ada to live in Europe, never to return.
I, Ada is a fascinating account of Ada's teenage years, and how she escaped the social expectations put upon a rich heiresses of the day to become a visionary mathematician.
Ada tells her own story, and she has a captivating voice. Gray vividly builds up her lonely childhood, moving from one mansion to another at the whim of her mother, Lady Byron.
The 5 titles book-loving teens want this year
Educated by a string of private tutors and governesses, Ada is blessed with a strong, enquiring mind. When she learns about the invention of a mechanical loom that can weave different patterns when punched cards are inserted into the mechanism, her imagination takes off in a direction that will ensure her a place in history.
As the daughter of a superstar, she wants to learn about her father as well as the world about her. But her mother refuses to discuss him, and Ada is left to do her own detective work.
7 books that will change you for the better, long after you finish the last page
Her life takes an interesting turn when she meets Charles Babbage whose invention, the Analytical Engine, might just change the world.
As Ada says, "Mr Babbage will develop this extraordinary machine of his and I will do everything in my power to be of assistance." And she did!
Gray brings the pioneering young woman to life in this witty and poignant work. Once you get past the bland title and messy book cover, there is a terrific story telling the partially fictionalised life of the world's first coder.
Sign up for the YP Teachers Newsletter
Get updates for teachers sent directly to your inbox
Sign up for YP Weekly
Get updates sent directly to your inbox