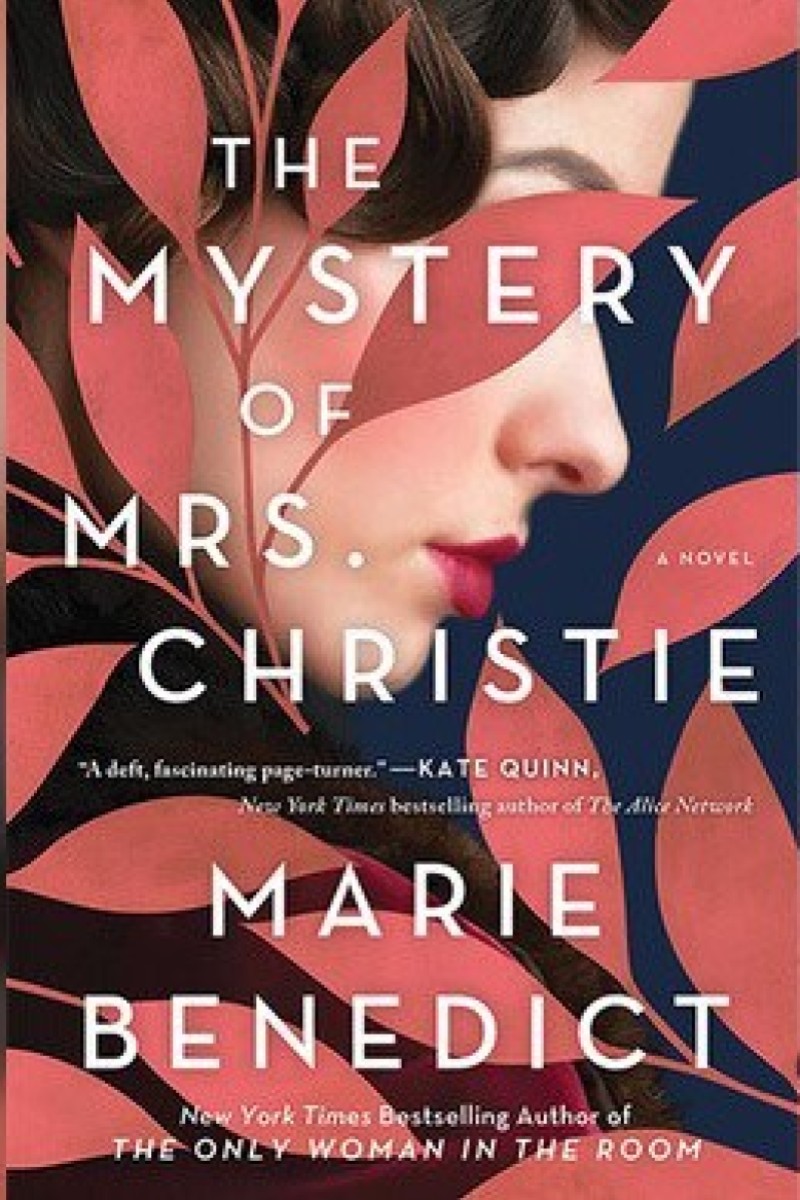 'The Mystery of Mrs Christie' book review: a new take on Agatha Christie's mysterious disappearance
The Queen of Crime once went missing for 11 days, and never explained what happened

She died 45 years ago aged 85, and remains the world's best-selling author
The Mystery of Mrs Christie
The Mystery of Mrs Christie
By Marie Benedict
Published by Sourcebooks Landmark
ISBN 978 1492682721
No one may ever know what really happened to Agatha Christie when she vanished for 11 days in December 1926, but bestselling author Marie Benedict provides a compelling reconstruction with her latest page-turner, The Mystery of Mrs Christie.
The facts appear in the novel much as they are known and are themselves riveting. But just as riveting are the two narratives that comprise the novel, one from Agatha herself, and the other from her then-husband Archibald Christie, a handsome philanderer who becomes the obvious suspect in her disappearance.
Agatha's reminiscent point-of-view details her relationship with Archie from meeting him at a party in 1912 to a hasty wartime wedding to the unfolding of their difficult marriage.
In contrast, Archie's present account launches the very day he finds out his wife has disappeared – the news tearing him away from a weekend with his soon-to-be fiancée Nancy Neele to go back home – and continues over the next 10 days until Agatha resurfaces.
The facts are these. On Friday evening, December 3, 1926, Agatha Christie leaves her home in Berkshire, England, climbs into her beloved Morris Cowley car and drives off, leaving her seven-year-old daughter, Rosalind, and the nanny behind.
7 essential Agatha Christie stories everyone needs to read
She's not seen for 11 days, although her car is found the following morning on a steep slope beside a pond.
By June 1926, Agatha had already published six works of detective fiction and was considered an up-and-coming star in the literary world, so media coverage and attention to the case abound. More than 1,000 policemen and hundreds of citizens launch manhunts, and for the first time in history, aeroplanes are employed for aerial searches.
Her disappearance makes the news on front pages across the country – and even across the Atlantic, on the cover of The New York Times.
The Queen of Crime's best mystery novels and film adaptations
With no explanation of any sort, Agatha finally shows up at a popular hotel in the spa town of Harrogate, safe and well. Her autobiography neglects to address the incident in detail, and hence, it's remained a mystery as compelling as the tales she invented.
There is a telling line midway through The Mystery of Mrs Christie where Agatha is reviewing her latest story and it occurs to her "that we are all unreliable narrators of our own lives, crafting stories about ourselves that omit unsavoury truths and highlight our invented identities".
Archie definitely strives to appear the blameless husband, something he isn't, and we find him colourful in his torment, having to deal with the officious English police and even Scotland Yard as each day passes.
In contrast, we watch Agatha judge herself in a harsh and unrelenting fashion as she recalls her courtship and marriage. From the words that begin her story in 1912 – "I could not have written a more perfect man" – much of her self-examination informs our present-day issues despite being a century removed.
Agatha Christie, in 1946, 20 years after she disappeared. Photo: AFPAll women, arguably, must struggle to hold on to their self-worth. While Agatha might have done well to ignore her mother's old-fashioned advice about putting the needs and desires of one's husband first at all costs, she still managed to launch and maintain a writing career with books that remain ensconced in our literary lexicon to this day.
As for the marriage, her growing realisation that Archie is not the man she envisioned leads to her taking the most brilliant and satisfying actions that only a mastermind of mystery and plot could have envisioned (bravo to Benedict for this).
This is not the first time Benedict has given light to famous women and their lesser-known stories. She illuminated the political talent of Winston Churchill's wife in her novel Lady Clementine (2020), the scientific contributions of Hedy Lamar in The Only Woman In The Room (2019), and the academic achievements of physicist Mileva Maric, Einstein's first wife, in The Other Einstein (2016).
7 of the best detective movies to watch if you're new to the genre
But with Dame Agatha Christie, Benedict gives Agatha's public achievements a temporary back seat. Instead, she highlights Agatha's more personal struggles and shows the intelligence, bravery and focus of one of the world's best literary writers who happened to be a woman in a very unhappy marriage.
No matter what the truth ultimately was in Agatha's disappearance, The Mystery of Mrs Christie is a story as enthralling as one of Dame Christie's best, and one you cannot put down until the last word of its well-crafted ending.
Sign up for the YP Teachers Newsletter
Get updates for teachers sent directly to your inbox
Sign up for YP Weekly
Get updates sent directly to your inbox