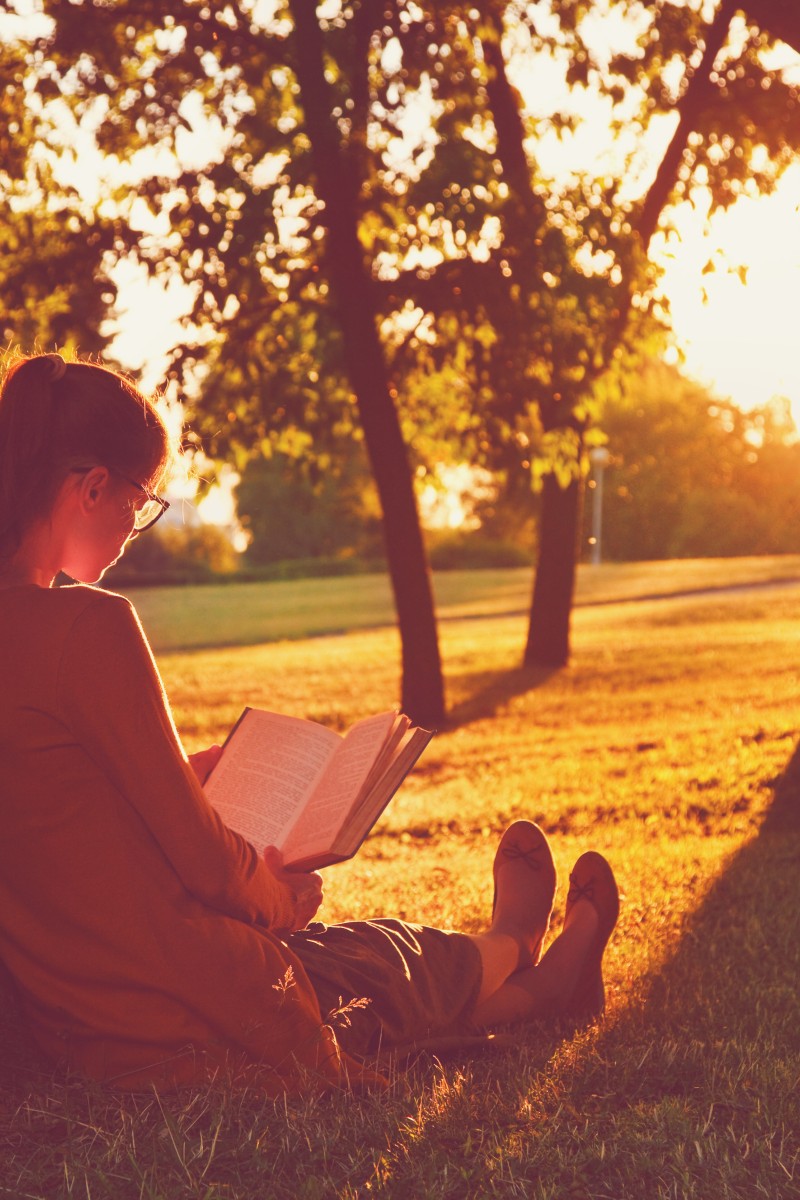 The best YA science fiction and fantasy books to look out for this spring
Vampires, secret identities, and shocking plot twists? These books have it all

'Shadow and Bone' writer Leigh Bardugo has a new release coming out, as well as 'More Happy than Not' author Adam Silvera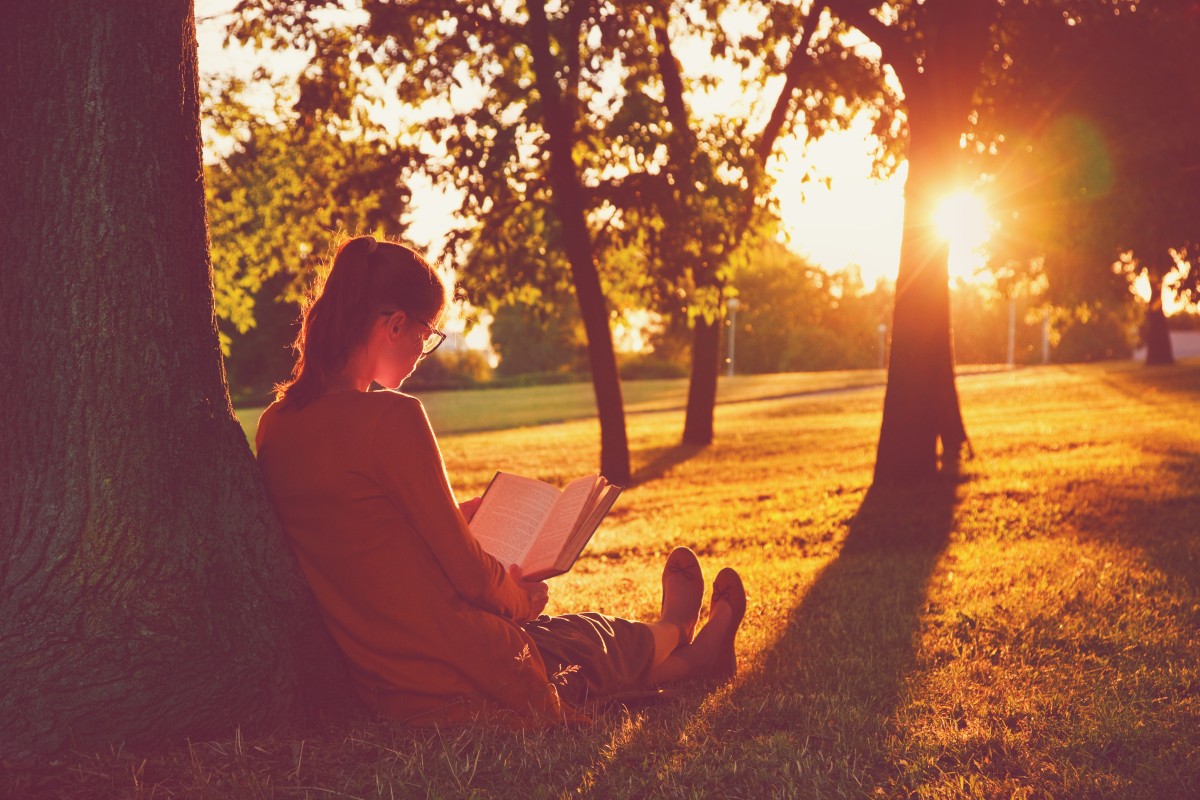 Mark your calendars for these awesome new books coming out this spring.
When it comes to reading, there is nothing better than a great plot twist. It's always a thrill to be glued to the page, unable to look away in case you miss the next surprise. An unexpected turn of events can be what takes a book from good to great, and will make for an unforgettable read.
Whether it's a secret identity or a unique character, these new works of YA science fiction and fantasy are sure to pack a punch, so keep an eye out for them this spring.
Rule of Wolves
By Leigh Bardugo
Published by Imprint Books
Release date: March 30
Given the success of previous stories (an adaptation of her Shadow and Bone comes to Netflix next month), it's no surprise that Leigh Bardugo's latest novel is being celebrated as a sure-fire hit. But after leaving things on an alarming cliffhanger in the previous book, readers are excited – and terrified – to see what else the author has in store for these three characters.
As civil war rages in the kingdom of Ravka, three figures stand a chance to end the carnage: Ravka's King Nikolai, General Zoya Nazyalensky, and a spy named Nina Zenik. Each are desperate to bring this war to an end, and their own fates hang in the balance. But as the penultimate battle draws closer, it seems that someone is still hiding a dangerous secret; one that could cost them, and their kingdom, everything.
Check out this thrilling tale of a fight for survival in Dark Ages Britain
Infinity Reaper
By Adam Silvera
Published by Quill Tree Books
Released on March 2
While some of Adam Silvera's previous books, like They Both Die at the End and More Happy than Not, contain science fiction elements, The Infinity Cycle is his first foray into true fantasy. 
In this series, Silvera gives us a glimpse at an alternate version of our own world. Brothers Emil and Brighton live in New York City, watch videos on YouTube and apply to university – in between fighting the dark magical forces that threaten to overtake their district.
In Infinity Reaper, the second book in the series, our protagonists' past decisions are coming back to haunt them. After a run-in with the Blood Casters – a group of magic wielders who can steal the magical essence out of lifeforms – Brighton is fading fast. 
If Emil wants to save his brother's life, he'll have to turn to the Spell Walkers – the same magical world that he can't stand to be a part of.
Garkain
By Anna J. Walner
Published by Silver Dawn Publishing
Release date: June 25
A secret vampire society in the Australian Outback? That's definitely not what Amelia, our protagonist, is expecting. She's just received a vague text telling her to return to "The Colony", and is desperate for any clues that will lead her back to her birth family. 
After being dropped off at a hospital 25 years ago, Amelia is determined to follow this lead – but nothing could have prepared her for the truth about her family.
The first book in The Uluru Legacy, Garkain turns the vampire and werewolf trope on its head with unexpected twists and turns. This thrilling new book will leave you hungry for the next instalment.
'Franklin Rock' blends time travel and philosophy
The Bright and the Pale
By Jessica Rubinkowski
Published by Quill Tree Books
Released on March 2
Knnot Mountain has always been dangerous, and now a magical ice has crept down to the nearest village, freezing nearly everyone in its wake.
Nearly everyone – but not Valeria. With all her loved ones dead, she is painfully alone – until she gets word that her friend Alik is alive, and in grave danger. Desperate to save Alik, Valeria takes a job leading an expedition to the last place she'd expected to return: the very mountain that destroyed her life.
The Cost of Knowing
By Brittney Morris
Published by Simon & Schuster 
Books for Young Readers
Release date: April 6
In The Cost of Knowing, magical powers are far more of a burden than in many other examples of YA fiction. In a world where people can see the future, would that really be such a gift? Or would it feel much more like a curse?
Sixteen-year-old Alex Rufus is all too familiar with that dilemma. Ever since his parents' death four years ago, he's possessed a terrifying power. Anytime he touches an object or person, he can see the future. Sometimes, it's an unremarkable vision, just a glimpse into a normal day. At other times, it's life-shattering.
When Alex gets a glimpse at his little brother Isaiah's death, he knows he has to act fast. Nothing has ever stopped these visions from coming true – but for Isaiah's sake, Alex is determined to try.
'Orphans of the Tide' is an exceptional read bursting with creativity
Renegade Flight
By Andrea Tang
Published by Razorbill
Release date: March 23
YA fiction loves telling stories of "The Chosen One". But it can be far more relatable to see a character who fails and struggles in a realistic way. And Viola Park is struggling. She thought she'd be a shoo-in for the Peacekeepers flight corps, but after performing an illegal manoeuvre during her entrance exam, she's barred from the school. 
Viola can't imagine living the rest of her life on the ground. When she finally manages to convince the school she belongs, she learns her place is not to be with the exalted future peacekeepers, but as a lowly probationary student. 
Viola is feeling more than a little dejected – but she's determined to climb the ranks and prove that she's worth more than what her fellow classmates think.
Blade of Secrets
By Tricia Levenseller
Published by Feiwel & Friends
Release date: May 4
We've read plenty of stories about characters destined to end a war. But what happens if they were responsible for the problem in the first place?
Ziva the blacksmith certainly didn't mean to create a weapon of mass destruction. She was just excited to get a big commission, and worked hard to create a sword imbued with truly incredible powers. But when her patron turns out to be a vicious warlord planning to take over the known world, Ziva knows she has do whatever is necessary to take responsibility for her mistakes: destroy the sword or find someone worthy of wielding its power.
Sign up for the YP Teachers Newsletter
Get updates for teachers sent directly to your inbox
Sign up for YP Weekly
Get updates sent directly to your inbox