'The Firekeeper's Daughter' review: A crime thriller that will leave you on the edge of your seat
Angeline Boulley's debut YA novel tells a contemporary story of Native American life

A mixed-race teen struggles with her identity, witnesses a shocking murder and goes undercover to fight a dangerous drug in her community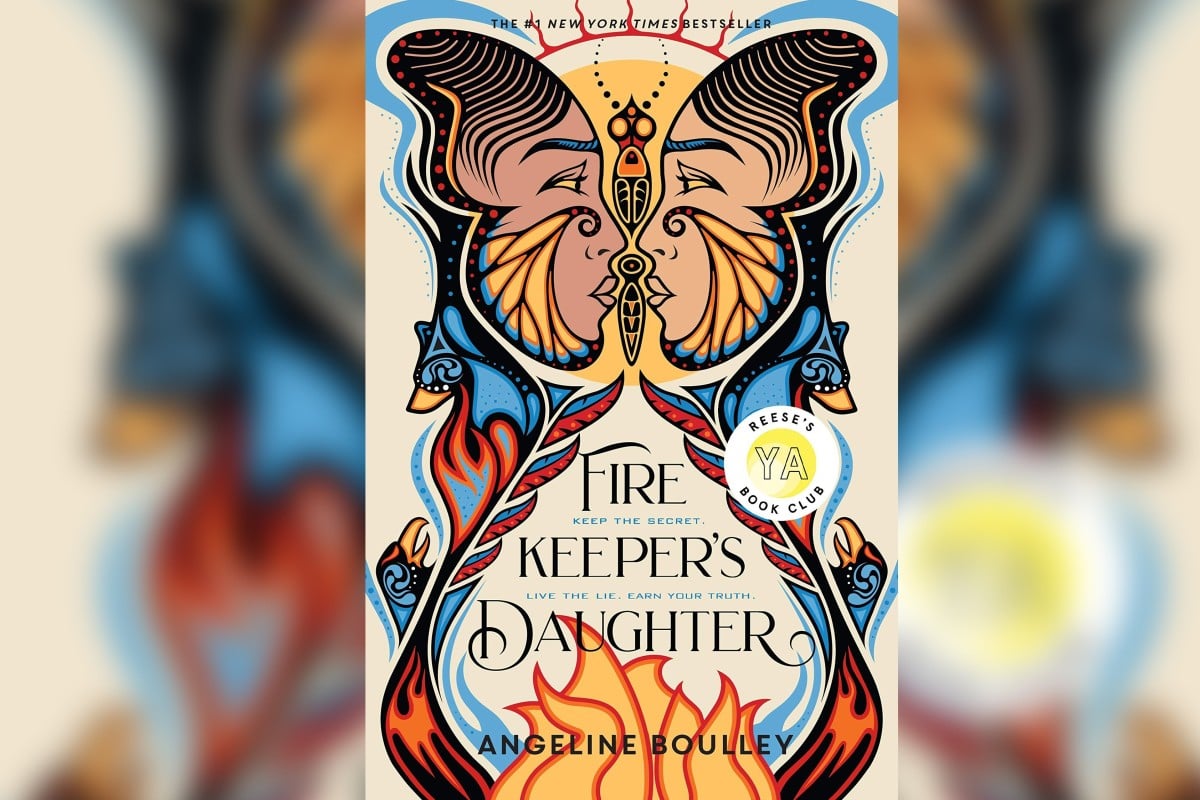 'The Firekeeper's Daughter' is a fascinating, contemporary tale about Native American life.
Firekeeper's Daughter
By Angeline Boulley
Published by Rock the Boat
ISBN 978 1 7860 7904 6
Angeline Boulley's remarkable debut young adult novel is an edge-of-the-seat crime thriller that will leave young and not-so-young readers in awe of the power of modern storytelling.
Boulley says in her author's note at the end of the book that she wrote this story because there are so few published stories about Native Americans from a contemporary point of view.
The story plays out against the setting of an Ojibwe Native American reservation and Sault Sainte Marie in the US state of Michigan.
The prequel to 'The Hate U Give' is a powerful look at Black male American life
Eighteen-year-old Daunis Fontaine is a mixed-race student. Her maternal lineage goes back to the French settlers in North America while her father was the Ojibwe tribe's firekeeper, who tends a tribe's sacred fire. Daunis' mixed heritage has always made her feel like an outsider both in her hometown and on the reservation.
A hockey player and aspiring scientist, Daunis has always planned to go to university. However, her uncle David has died of a drug overdose, and her grandmother has had a stroke. Daunis' fragile mother cannot cope with this on her own, so Daunis has no option but to postpone her study plans.
A spark of possible romance lightens up Daunis' days when she meets Jamie Johnson, a charismatic new player on her brother's hockey team. But Daunis soon starts to sense that Jamie is hiding something.
'Heartstream' warns us how social media can go horribly wrong
The truth about Jamie is dramatically revealed when Daunis witnesses a shocking murder.
Reluctantly, she agrees to go undercover for the FBI to help track the criminals behind the deadly new drug linked to the murder. However, she soon realises that she is getting into a very dangerous situation.
The author emphasises the damage that drugs have had on Native American communities as Daunis finds herself at odds with tracking the criminals rather than protecting the victims.
A heart-wrenching new release from Kazuo Ishiguro
As the deaths and mystery pile up, Daunis discovers what drives an Ojibwe woman to fight to protect her community against monumental destructive forces.
At 500 pages, Firekeeper's Daughter is a big, satisfying read. Boulley expertly juggles the thriller plot line of the novel with the gripping story of family conflict and racial identity.
Throughout the novel, Daunis is a compelling narrator. Although Firekeeper's Daughter twists and turns with riveting plot developments and revelations, it is Daunis' journey that drives the story along to its dramatic conclusion.
This novel contains adult themes.
Sign up for the YP Teachers Newsletter
Get updates for teachers sent directly to your inbox
Sign up for YP Weekly
Get updates sent directly to your inbox