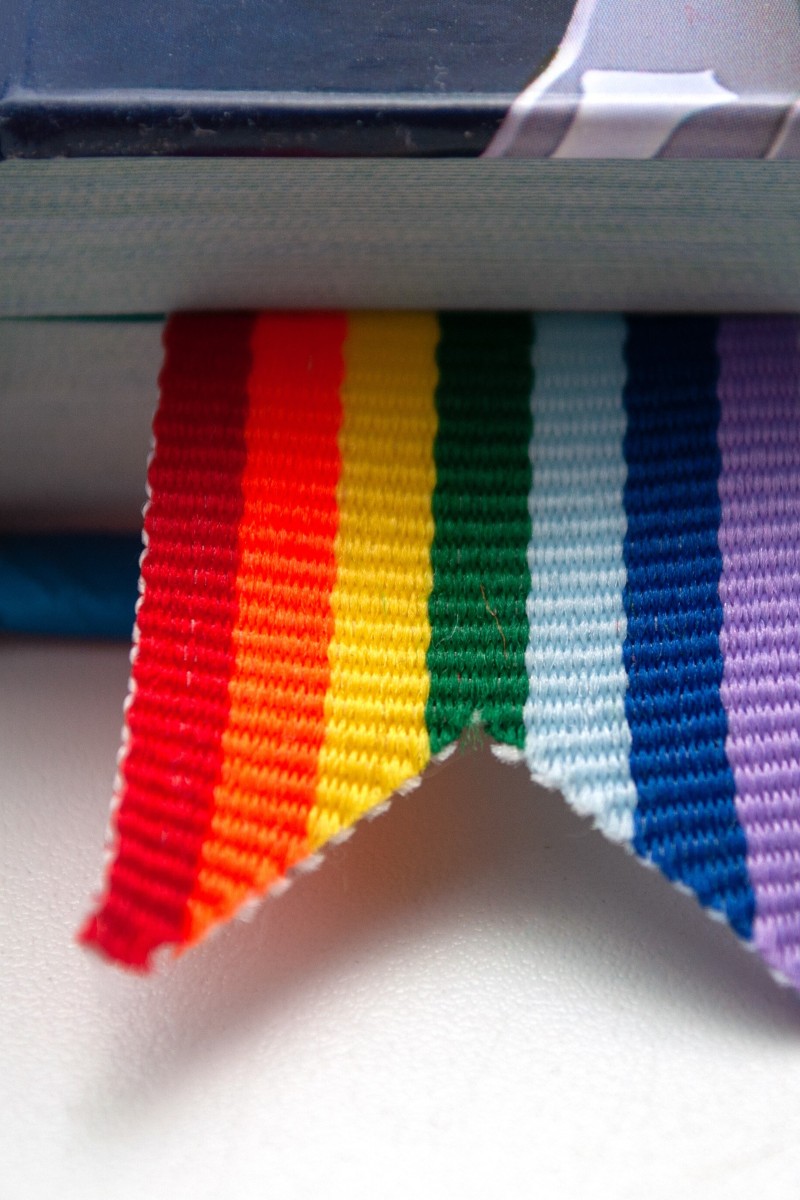 9 LGBTQ+ young adult fiction releases we're looking forward to
These graphic novels, science fiction reads, mysteries and love stories cover a vast array of issues people in the queer community face

Explore a new angle on the 'fake dating' trope with Adiba Jaigirdar and the life of a 1950's queer Chinese-American woman with Malinda Lo
Esther is the Production Editor for Young Post, and she worked as a teacher in the United States, Macau, and Hong Kong before joining the Post in 2021. She has an interest in literature and the environment, amongst other issues important to teens today.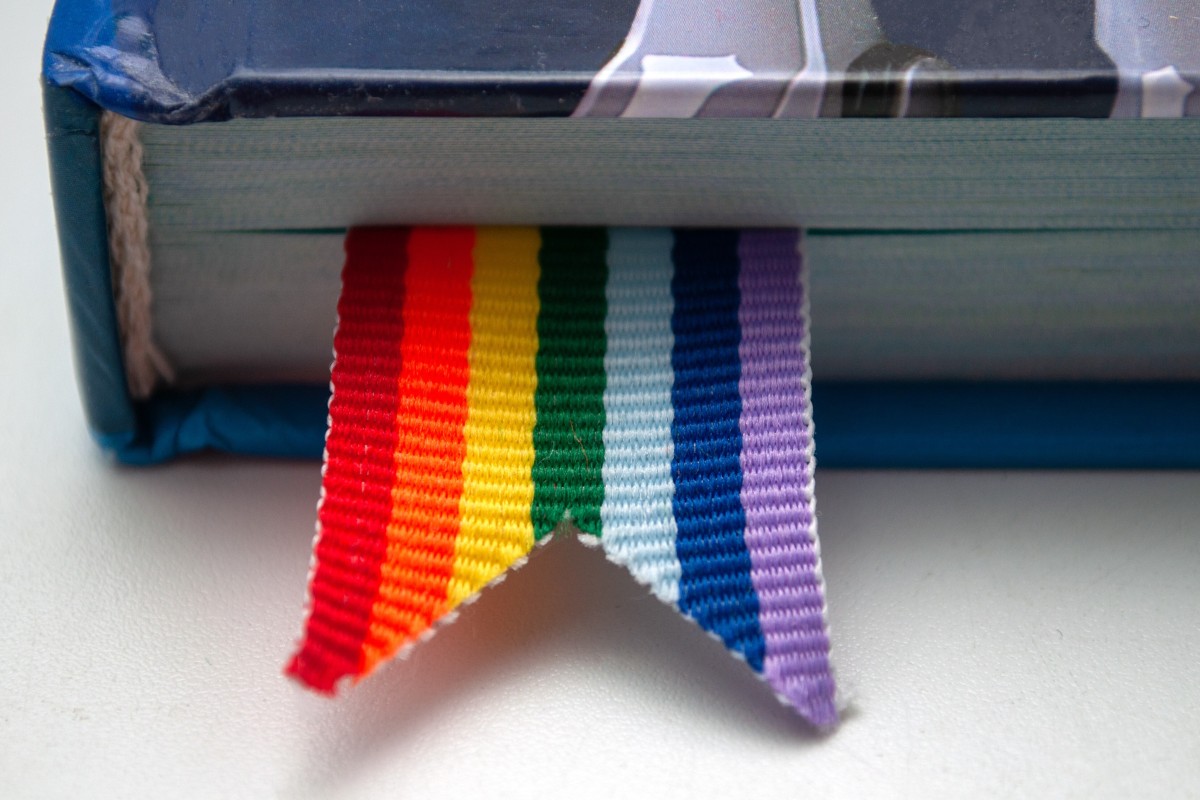 Keep the pride celebrations going with these books centred around LGBTQ+ characters.
To wrap up Pride month, we've put together a list of young adult fiction coming out this year that features LGBTQ+ characters, and we hope you find some laughter, mystery, and the thrill of reading a really good book. From science fiction to graphic novels, we tried to cover as many genres while representing the wide swathe that is the queer community, but of course, let us know if you have any recommendations we've missed.
Rainbow Docs film festival sheds light on the struggles queer people face
A Complicated Love Story Set in Space
by Shaun David Hutchinson
A sci-fi novel, a mystery and a love story are all wrapped up in one, so make sure you hold on tight for the ride. Three teenagers close their eyes on Earth only to wake up in space on a ship that features an entertaining holographic AI system, but no answers as to why they are there.
Noa, DJ and Jenny have to face the dangers of space together: narrowly escaping threats from monsters to leaking coolant, and even love. And as the trio get closer to the truth behind their jarring space adventure, readers will be on the edge of their seats following every twist the author has in store.
The Hazards of Love #1: Bright World
by Stan Stanley
Amparo, a non-binary teen from New York City, makes a deal that - as these sorts of deals go - goes badly. Sucked into the Bright World while someone else takes over their life and body, Amparo must hold onto their memories, avoid becoming a monster, and find a way home.
In the real world, someone starts suspecting the fake Amparo, and she goes on her own journey to find the truth. The author's skilled illustrations, detailed world building and compelling characters will captivate readers as the mystery unravels, and its cliffhanger will leave readers clamouring for the sequel.
Check out these awesome queer musicians
Hani & Ishu's Guide to Fake Dating
by Adiba Jaigirdar
Say what you will about the fake-dating trope, but executed well with realistic dialogue and feelings (and when it's not just another cishet couple), it's thrilling and beautiful as it unfolds. In Dublin, Ireland, upbeat and popular Humaira "Hani" Khan comes out to her friends as bisexual - only for them to not believe her because they've only seen her date guys, and Hani quickly retorts that she is dating Ishita "Ishu" Dey, a grumpy, overachieving student.
The two Bengali girls set up a mutually beneficial agreement to pretend they are dating, and as they start to actually like each other, they must wade through familial relationships and toxic friends to discover how to truly be themselves.
Ace of Spades
by Faridah Àbíké-Íyímídé
Written by a phenomenal 21-year-old author, this story explores the dangers of racism and class through two very different students at an expensive school called Niveus Private Academy. Chiamaka is a wealthy queen bee, and Devon is a quiet and talented scholarship student. Both characters are queer and Black, but the author makes room for their unique experiences.
When an anonymous texter exposes their secrets, they begin an unlikely friendship, and the mystery will keep you hooked, as this thriller takes a genre of YA typically ignorant of its whiteness and wealth, and turns it in on itself.
Have we missed any of your favourite novels?
Last Night at the Telegraph Club
by Malinda Lo
In 1954 in San Francisco's Chinatown, teenager Lily Hu has known all her life that she is different, but doesn't begin to understand why until she stumbles upon a lesbian bar. There, Lily meets and falls in love with a woman, forcing her to have difficult conversations with family members who have their own problems to contend with too.
This well-researched historical fiction discusses the life of a queer Chinese American woman in the 1950s, and makes her life relatable to anyone working through their sexuality today.
The Passing Playbook
by Isaac Fitzsimons
When Spencer Harris gets to his new school, he's excited for a fresh start away from the transphobic bullies at his old school. As he joins the soccer team, he even meets a guy, Justin, who catches his eye.
However, a new law forces Spencer to sit out games because he is trans, and he discovers the costs and rewards of speaking out. Throughout the story, the author gives equal space to Spencer's personal growth and his romance with Justin. Not only is there LGBTQ+ representation, but it also shows a trans teen with parents supportive of their transition. Overall, this is a great read for anyone looking for hope grounded in reality and love.
Sasha Masha
by Agnes Borinsky
Written by transgender author Agnes Borinsky, this heartfelt coming-of-age story from the perspective of Sasha Masha, who's always struggled with gender and identity. Even after meeting a seemingly perfect girl, who wants to date her too, it isn't until Sasha Masha finds a community of other queer teens that she finds the words and the vulnerability to open up and be herself. Because most of the novel follows Sasha Masha's personal journey with identity, be aware that her deadname is used by many of the characters.
Be Dazzled
by Ryan La Sala
Raphael Odom is a determined and skilled cosplayer who starts dating Luca, a soccer player at his school, until their insecurities and perfectionism tears them apart. But then, the two of them are brought back together at the biggest cosplay convention of the year, and they must find a way to work through their differences and lingering feelings to win the competition. While the story switches between the past and present, you'll feel all the feels watching the two boys work through their own issues and grow on their own and together. The novel also thoughtfully portrays healthy friendships through Raphael's best friend, Maya, alongside the rolls of glittery cloth and crafting.
What NOT to say when your friend comes out to you
The Girls I've Been
by Tess Sharpe
With bank heists, con artists, and an atypical love triangle, this novel is well-paced and delightfully balances its heavier moments with humour – and it's soon to become a Netflix film starring Millie Bobbie Brown. Nora O'Malley's mother was a con-artist, though Nora has left that life behind.
However, her stint at normalcy is interrupted when she enters a bank right in the middle of a robbery. Not only that, but she's stuck there with her girlfriend Iris and ex-boyfriend Wes. As the story unfolds, the characters are compelling and complex, and carry the thriller through all its suspenseful twists and turns.
Sign up for the YP Teachers Newsletter
Get updates for teachers sent directly to your inbox
Esther is the Production Editor for Young Post, and she worked as a teacher in the United States, Macau, and Hong Kong before joining the Post in 2021. She has an interest in literature and the environment, amongst other issues important to teens today.
Sign up for YP Weekly
Get updates sent directly to your inbox