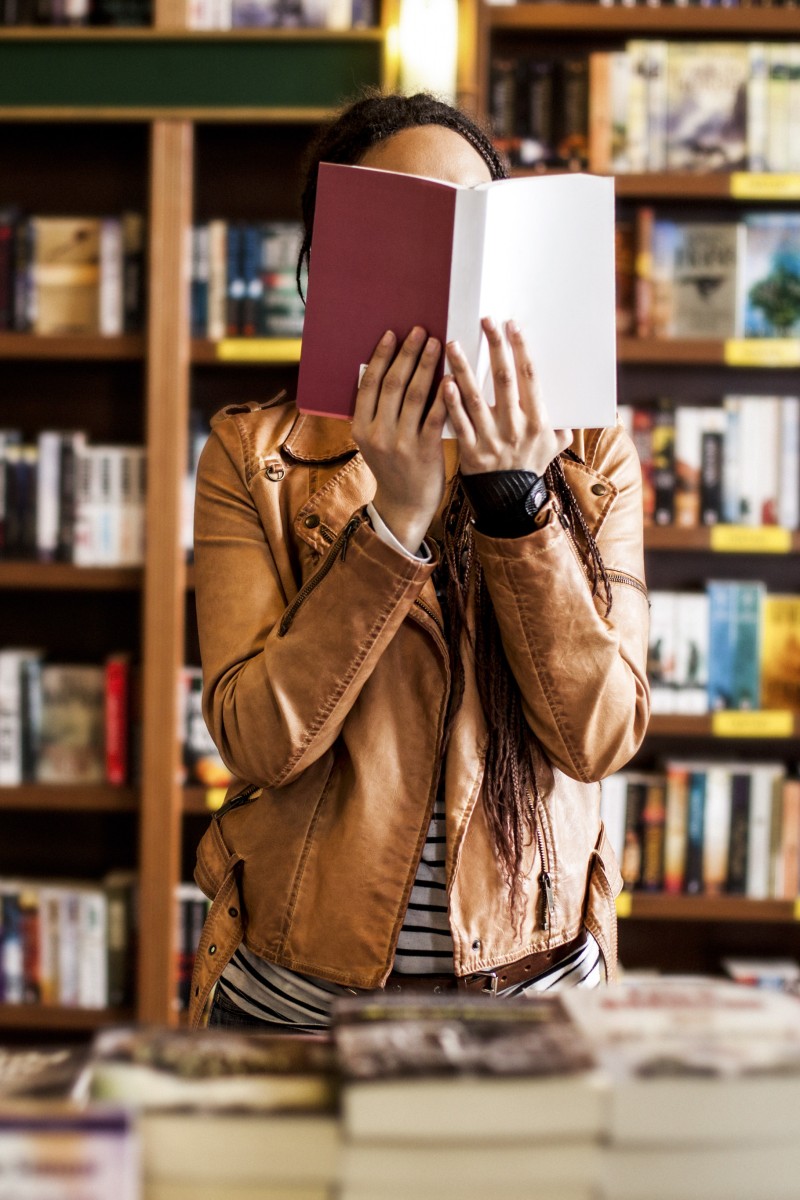 From Marvel graphic novels to the powerful crime story 'Razorblade Tears', these are the best books of 2021
Saloni Sethi
Suhani Bali
Richard Leung
Aadya Dusad
Clarisse Poon
'Big Little Lies' author Liane Moriarty's latest novel, 'Apples Never Fall', is a gripping mystery that will keep you guessing until the very end

Join Iron Man, the Avengers, and more in a quest for the Infinity Gems with 'Infinite Destinies'
Saloni Sethi
Suhani Bali
Richard Leung
Aadya Dusad
Clarisse Poon
|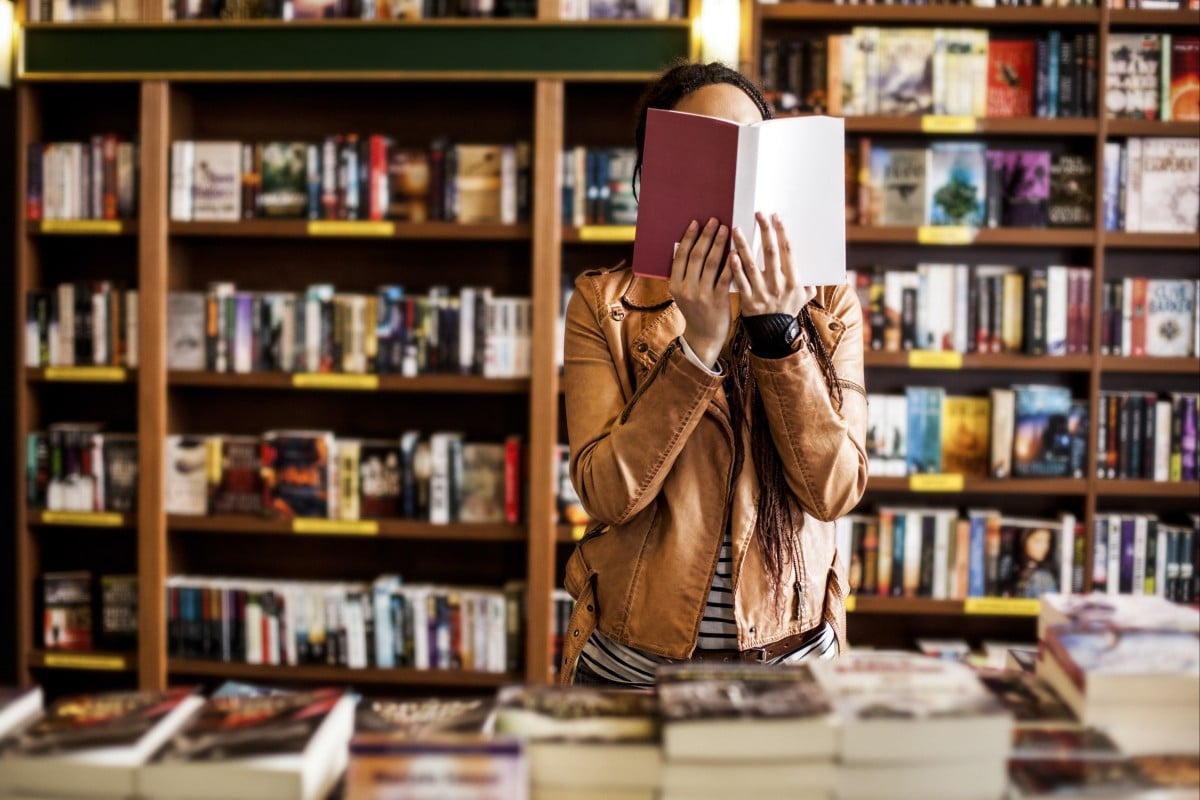 Which book was impossible for you to put down this year? Photo: Shutterstock
With Hong Kong quiet for much of 2021 because of the pandemic, we all had a little extra time to stay at home and read. There were a ton of great new releases this year – here are just a few of our favourites.
Apples Never Fall
by Liane Moriarty
Police are investigating the disappearance of Joy Delaney, a retired tennis teacher. Her husband of 50 years quickly becomes the main suspect in the case, and the couple's four adult children are divided on whether to support their father. Why did she disappear? Is she alive? Does her disappearance have anything to do with the mysterious house guest that lived with the family a few months ago, who revealed devastating secrets that upended the Delaney's lives? Moriarty, author of Big Little Lies and Nine Perfect Strangers – which were both recently turned into miniseries – spins a fascinating web of mystery that will keep you guessing until the end.
Moriarty's novel "Big Little Lies" was made into a TV series starring Shailene Woodley, Reese Witherspoon and Nicole Kidman. Photo: HBO
Razorblade Tears
by S.A. Cosby
This powerful crime novel is based on the themes of love and acceptance. Two fathers – one Black and one white, pair up when their gay, married sons are brutally murdered in a horrendous hate crime. Together they embark on a quest for revenge, but first they must confront the prejudices they hold against each other and their recently-deceased sons. The characters are described in vivid detail, and the story is full of powerful social commentary. We wouldn't be surprised to see it made into a movie soon.
The Reading List
by Sara Nisha Adams
This heartwarming yet bittersweet story touches on the unifying power of literature and how it can connect and empower people from all walks of life. It tells the story of a widower named Mukesh, who hopes to connect with his book-loving granddaughter, Priya. He is given a list of novels to read by Aleisha, a teenager who works at the local library, and the books create a connection between these two very different people. With references to various notable literary works, this novel is truly a celebration of fiction.
Christmas Pig
by J.K. Rowling
This is J.K. Rowling's first book for children since Harry Potter. It tells the tale of a boy named Jack and his beloved childhood toy, Dur Pig (DP). Tragedy strikes when DP is lost, but thankfully Jack's new toy, the annoying Christmas Pig, has a daring plan: to travel through the land of the lost and save Jack's best friend. This fantastical novel will transport you through a thrilling world of magic.
"Christmas Pig" is J.K. Rowling's first children's book since the "Harry Potter" series. Photo: AFP
This book caused a ruckus on BookTok (the book community on TikTok) with its cutesy, lighthearted plot about two ordinary teenagers, Pepper and Jack, at the centre of an internet battle.
Pepper manages the social media accounts for her family's fast-food chain, and when Jack accuses the company of stealing his grandmother's recipe, snarky memes and tweets are exchanged. Their Twitter war goes viral.
Unbeknown to the two, they're also falling in love on an anonymous chat app. This tale about young romance, family expectations and life's infinite surprises is one you don't want to miss.
The Empire's Ruin
by Brian Staveley
This book is epic in every sense of the word. The Empire's Ruin is the first book in a new fantasy trilogy by Brian Staveley, author of The Emperor's Blades and the Chronicle of the Unhewn Throne series, and it brings us back to the world of the Annurian Empire in a way you would never expect. He delivers a truly amazing, epic tale, filled with complex and unforgettable characters, and even someone who isn't normally a fan of Staveley will be drawn into the dark, spooky and vivid world he creates.
Spider-Man, Venom, and other great movies from 2021
A Sky Beyond the Storm
by Sabaa Tahir
The much-anticipated finale to the An Ember in the Ashes series is everything you want and more. Following the points of view of main characters Laia, Elias Veturius and Helene Aquilla, the book will make you feel love, sorrow, hate, and pain all at once. After the shocking revelations revealed in previous books, one would assume a straightforward release with few twists. But once again, Tahir manages to surprise everyone and keep readers hooked. The protagonists must determine where their priorities lie while also overcoming loss and living on the brink of war. Can they figure out what path destiny has chosen for them?
Doctor Who: Dalek
by Robert Shearman
Doctor Who fans can finally relive the fan favourite episode "Dalek" through a more detailed and in-depth novel adaptation. The book expands on the episode and gives fans a deep dive into the world it portrays.
Infinite Destinies
by Jed Mackay
Mackay unites some of Marvel's biggest names, like Iron Man, Captain America, and the Avengers, in a hunt for the Infinity Gems, but with a twist: the gems have taken the form of people and have been spread across the universe. Who will wield their unbelievable power this time?
https://twitter.com/Marvel/status/1240344454894170118
Beta Ray Bill: Argent Star
by Daniel Warren Johnson
Beta Ray Bill is back with a thunderous clap in this new novel, a unique and compelling story spinning out of the world of Thor. It is a dynamic, fun and thrilling read for Marvel fans and for those who appreciate creative art styles and graphic novels. It's definitely one of the most compelling Marvel Comics stories in years.
King In Black: Thunderbolts
by Matthew Rosenberg
King In Black: Thunderbolts is a fun, goofy read set during the dark and depressing King In Black event, when Earth is being invaded by symbiotes (aliens that take over a person's body). The story follows the Thunderbolts, a group composed of Taskmaster, Rhino, Batroc The Leaper, and other killers and soldiers for hire, as they fight through a symbiote-infested New York.
Sign up for the YP Teachers Newsletter
Get updates for teachers sent directly to your inbox
Sign up for YP Weekly
Get updates sent directly to your inbox