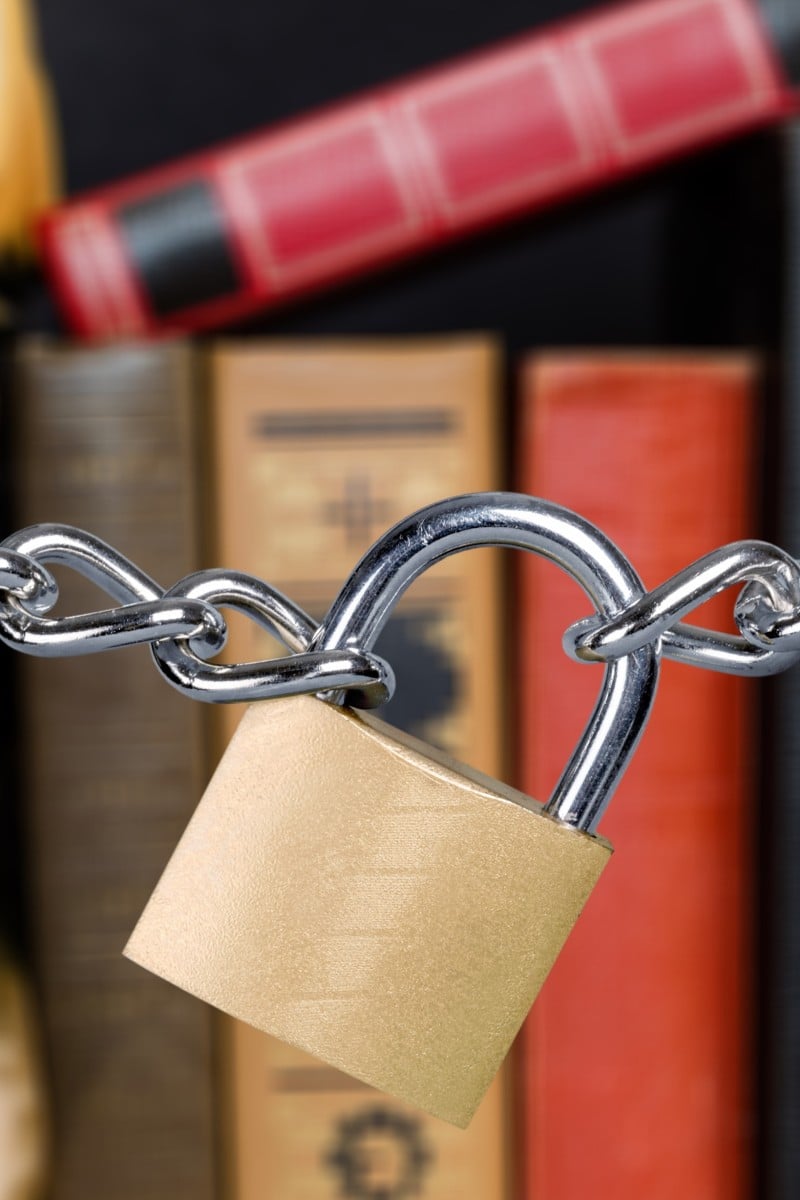 8 books that have been banned or challenged around the world, from gay penguins to a peaceful bull
In January, a US school district banned "Maus", an award-winning novel about the Holocaust, and this has led to conversations about the dangers of sanitising history

Take a look at 8 other books that have been censored for their political leanings, religious content and alleged unsuitability for children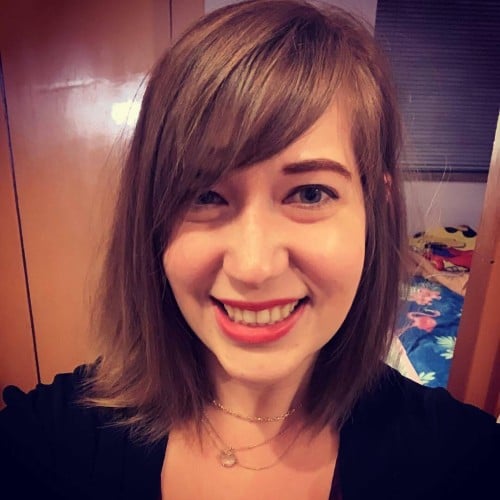 Dannie Aildasani is the Web Editor for Young Post. She has previously lived and worked in South Korea, Ecuador and the United States, and has a Master's degree in International and Public Affairs from the University of Hong Kong. She specialises in topics related to health and wellness, relationships, international relations and US politics and history.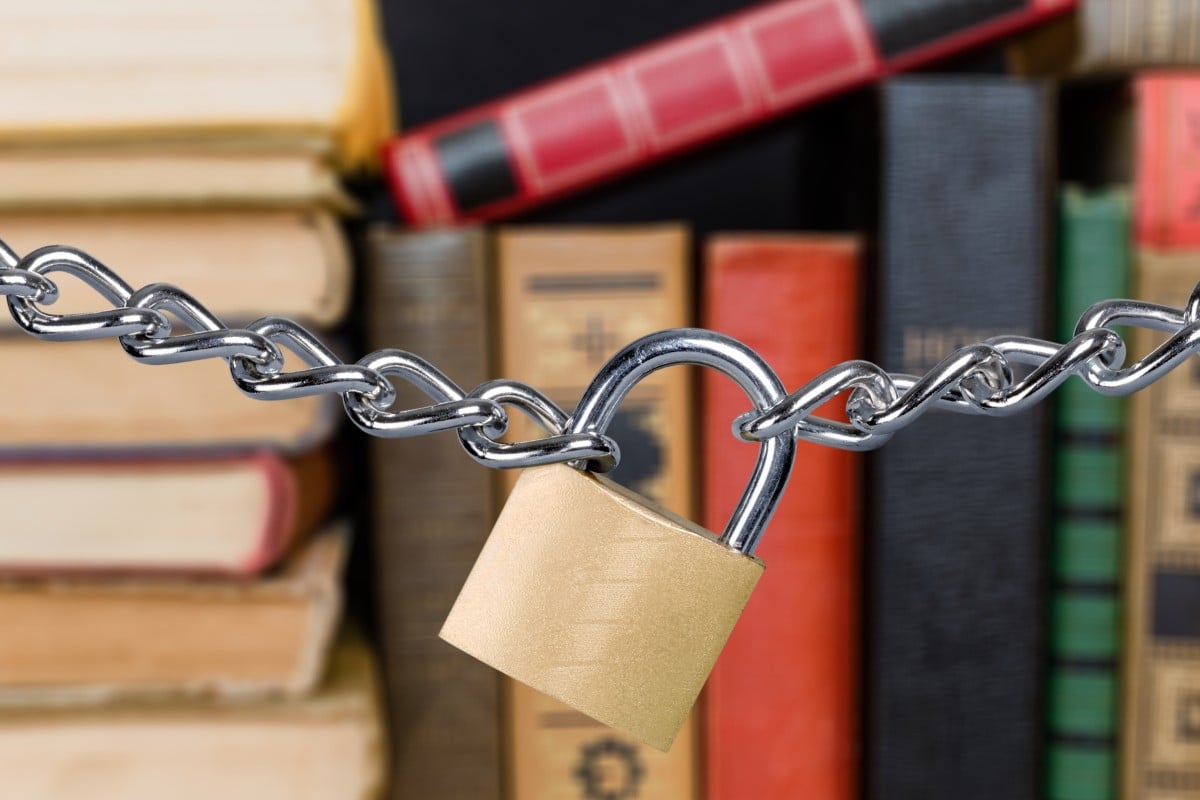 Many book ban controversies stem from disputes over religious content and political beliefs. Photo: Shutterstock
You might have seen it in the news recently – a school district in the US state of Tennessee recently banned a graphic novel called Maus.
Written and illustrated by Art Spiegelman, the 1986 novel tells the story of the author's father in the Auschwitz concentration camp during the Holocaust. The novel, which features mice as Jewish prisoners and cats as Nazi oppressors, was praised for inspiring people to think critically about the past and won a Pulitzer Prize – one of the highest honours a writer can receive.
Hong Kong schools remove books that may violate NSL
In January, the novel was banned by a Tennessee school board for its use of profanity and depiction of nudity, through showing how Holocaust victims were forced to strip nude when they arrived at the camps.
The move by the school district has led to conversations about the dangers of sanitising history and the importance of learning from the past, no matter how unpleasant it is.
While Maus may be the banned book making waves now, it is only one of many texts that have been barred or challenged by governments around the world – here are eight more.
1.

Brave New World

by Aldous Huxley
Where? Ireland, and some school libraries in the US. The version of Huxley's non-fiction Brave New World Revisited, which acts as a companion to the original, that is published in mainland China lacks all mentions of China.
Aldous Huxley's "Brave New World" is one of the most frequently challenged books in the US. Photo: Shutterstock
This dystopian science fiction novel, published in 1932, is set in a futuristic world state in which people's lives and intelligence levels are preprogrammed before they're even born. They are taught to value consumerism and pleasure above all else and have little control over their fates.
As recently as 2011, almost 80 years after its initial publication, Brave New World made the American Library Association's list of Top 10 Most Challenged Books, with complaints about its contempt for religion and references to sex and drug use.
Still, many older students in the US read it as part of their English lessons, as some school districts add it to their required reading lists. The book is considered a classic and is often compared to George Orwell's 1984.
The Manningtree Witches review: Exploring the past to educate the present
2.

Scary Stories to Tell in the Dark

by Alvin Schwartz (and its two sequels)
Where? Some school libraries in the US.
"Scary Stories to Tell in the Dark" was made into a horror film in 2019. Photo: Lionsgate
This one stands out on our list because unlike the other banned or challenged books, Scary Stories is not political, and it doesn't contain any references to drugs or sex. So, why were these collections of horror stories so controversial?
Some of the stories could be pretty scary, and parents felt they were inappropriate for children – which is fair, considering there are stories about being buried alive, cannibalism, and more.
But for many people, the real issue was the artwork by Stephen Gammell, an incredibly talented illustrator who no doubt caused nightmares for thousands of children since the first book's publication in 1981.
Take a walk on the wild side with Damien Love's The Shadow Arts
3.

Oliver Twist

by Charles Dickens
Where? Nazi Germany.
Charles Dickens' "Oliver Twist" has become a classic – although some of its characters have been controversial. Photo: Shutterstock
Why was this classic tale prohibited in Germany in the early part of the 20th century? Well, according to historian Richard J. Evans in The Third Reich in Power, 1933-1939, it was because the Nazis were in charge, and the book featured Jewish characters. That's it. They also banned Ivanhoe by Walter Scott for the same reason.
However, the book has also received criticism regarding its depiction of a Jewish character, Fagin, with many calling it stereotypical and full of anti-Semitic tropes. Dickens even received some of these critiques while he was alive and, despite being defensive at first, eventually altered a reprint of the novel so the character would not be referred to as "the Jew" as often in the second half.
Historical fiction about the start of women's football during WWI
4.

The Da Vinci Code

by Dan Brown
Where? Lebanon; Iran; the Indian state of Nagaland. The film based on this book was banned in Pakistan, several states in India, and Manila, the capital city of the Philippines.
"The Da Vinci Code" by Dan Brown became so popular that it also inspired a 2006 film starring Tom Hanks. Photo: Handout
In 2004, this book was banned in Lebanon after Catholic leaders objected to its depiction of Jesus Christ marrying Mary Magdalene and having children with her. At the time of the ban, about 35 per cent of the country's population was Christian.
Catholic leaders around the world were so upset by the novel's depictions of the Church's history that the Vatican even appointed someone to debunk its contents.
The Hitchhiker's Guide to the Galaxy's 42nd anniversary edition a timely reminder of Douglas Adams' brilliance
5.

The Story of Ferdinand

by Munro Leaf
Where? Franco's Spain; Nazi Germany.
The 2017 film, "Ferdinand", was inspired by the Munro Leaf's book, "The Story of Ferdinand". Photo: 20th Century Fox
Perhaps you know the story of Ferdinand, the bull who doesn't want to fight in the ring but instead prefers to sit and smell the flowers? It even inspired an animated film released in 2017.
Published a few months after the start of the Spanish Civil War in 1936, the book was seen by many supporters of Francisco Franco – a right-wing nationalist who would rule the country as a dictator from 1939 to 1975 – as pacifist. The novel was banned until after Franco's death in 1975.
You might not be surprised to learn it was also banned in Nazi Germany, where Adolf Hitler denounced it as "degenerate democratic propaganda", according to The Washington Post. However, following the defeat of Germany in 1945, 30,000 copies of the book were printed and distributed to the German public for free.
Spin the Dawn review: Pairing Chinese fairy tales with the story of Mulan
6.

Slaughterhouse-Five

by Kurt Vonnegut
Where? Various schools in the US.
Kurt Vonnegut's "Slaughterhouse-Five" was based on his own real-life experiences as a prisoner of war during World War II. Photo: Handout
Kurt Vonnegut, who lived from 1922 to 2007, is considered one of the greatest modern American writers. Much of his early work was influenced by his time fighting in World War II – he was even captured by the German army and held as a prisoner of war in the city of Dresden, where he survived the Allied bombing by hiding in a meat locker in a slaughterhouse.
His first novel, the decidedly anti-war Slaughterhouse-Five, is based on this experience, as well as the struggle he had readjusting to life once he returned home from the war.
According to an article published in 2011 by The Atlantic, the novel has been banned or challenged on at least 18 occasions. Reasons for this include obscene language, violence, explicit sexual scenes, ungodliness and its "unpatriotic" portrayal of war.
The book has even been burned, and Vonnegut responded to the man who burned his book in a letter, which read, "If you were to bother to read my books, to behave as educated persons would, you would learn that they ... beg that people be kinder and more responsible than they often are."
9 LGBTQ+ young adult fiction books you should check out
7.

The Jungle

by Upton Sinclair
Where? Yugoslavia, Nazi Germany, East Germany and South Korea.
Upton Sinclair wrote this book hoping the US public would show sympathy for workers in the meat industry. Photo: Shutterstock
Published in 1906, this novel by journalist Upton Sinclair portrays the harsh reality of life for workers in the meat industry in the US during the Industrial Revolution. To gather information for his book, Sinclair went undercover in meatpacking plants in Chicago for seven weeks.
While Sinclair had wanted to create sympathy for exploited immigrant workers, the novel's depiction of the meatpacking industry's unsanitary conditions was what caused public outcry and later led to a series of food-safety laws.
Despite the impact it made in the US, Sinclair still found his novel banned in many countries because of its socialist message. The book was burned at Nazi rallies in 1933, and it was banned in Yugoslavia in 1929 and South Korea in 1985, according to the American Library Association.
There does seem to be a bit of confusion over how to interpret the book. In the 1950s, US Senator Joseph McCarthy reportedly scrutinised the book for its supposed Communist sympathies, while former East Germany, a satellite state of the Soviet Union, banned the book in 1956 for its alleged anti-Communist messaging.
A poignant continuation of Anne Frank's story
8.

And Tango Makes Three
by Peter Parnell and Justin Richardson
Where? This was challenged or censored in Singapore, public libraries in Hong Kong, and schools in the US.
Book covers of 10 children books with LGBT themes in Hong Kong public libraries that were consigned to closed stacks in 2018. Photo: Facebook
You might be wondering how a children's story about a penguin family managed to ruffle so many feathers.
And Tango Makes Three tells the story of two male penguins at a zoo that fall in love and are given an egg that another penguin couple isn't able to take care of. They take turns sitting on the egg and caring for it until it hatches, and the zookeepers name the penguin chick Tango. People come to cheer on the family, and the book ends with the message that families can look different.
This book was challenged in public schools and libraries across the US, with parents saying that kids should have parental permission to check out the book. Many people with religious leanings said the book advocated homosexuality and nontraditional families, though supporters of the novel and LGBT groups praised it for showcasing the diversity of families.
Sign up for the YP Teachers Newsletter
Get updates for teachers sent directly to your inbox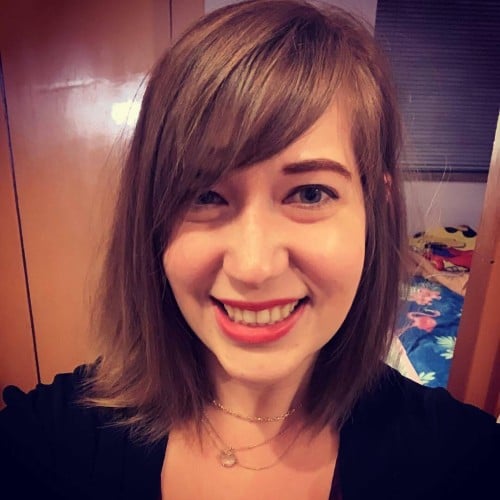 Dannie Aildasani is the Web Editor for Young Post. She has previously lived and worked in South Korea, Ecuador and the United States, and has a Master's degree in International and Public Affairs from the University of Hong Kong. She specialises in topics related to health and wellness, relationships, international relations and US politics and history.
Sign up for YP Weekly
Get updates sent directly to your inbox