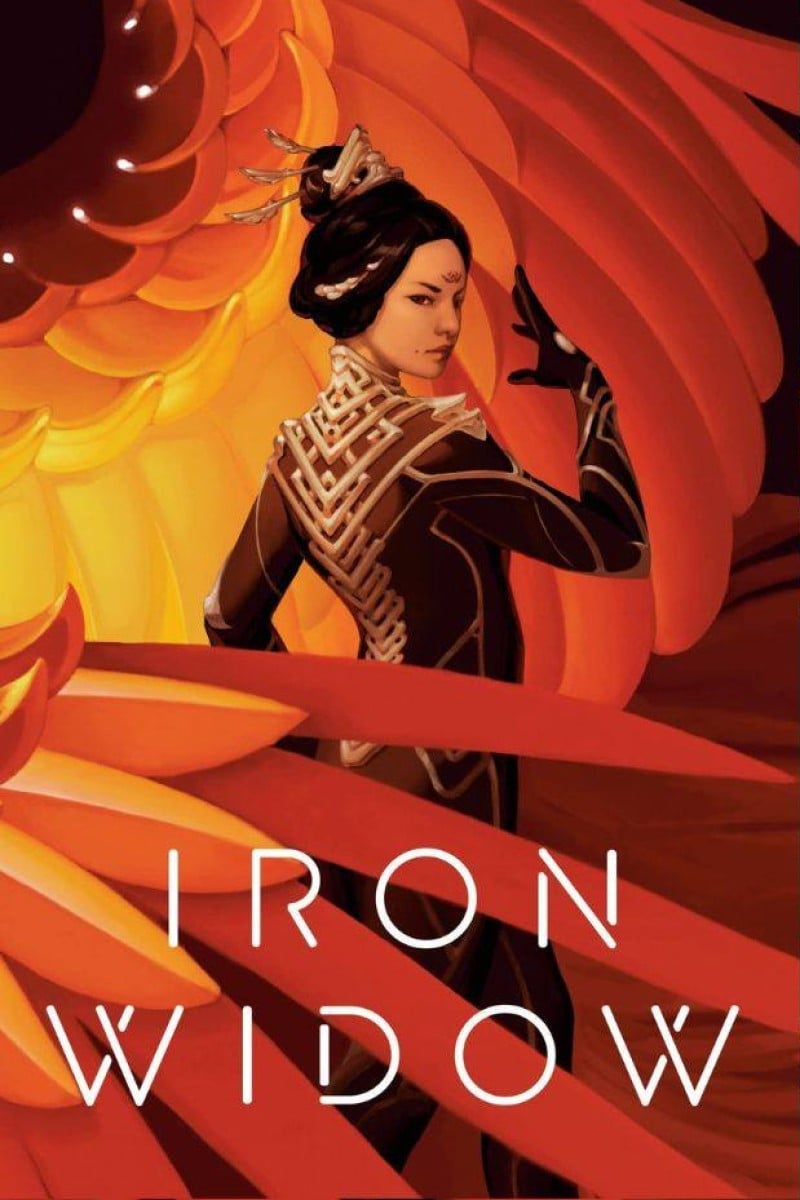 8 books from BookTok for your summer reading list: Xiran Jay Zhao's Iron Widow, Alice Oseman's Heartstopper and more
On our list, which is mostly young adult fiction, we have everything from heartbreaking romance to Greek tragedy and a mashup of Chinese history and sci-fi

The thriving book community of TikTok offers great recommendations for any genre you may be interested in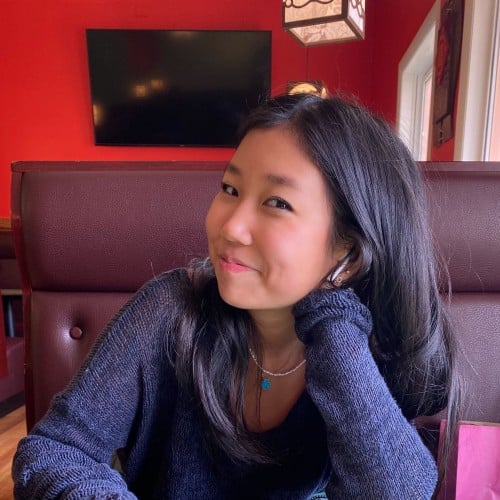 Holly Wei
Holly Wei is originally from Singapore but is studying at Kent School in the US state of Connecticut. In her free time, she enjoys watching true crime documentaries and making pasta.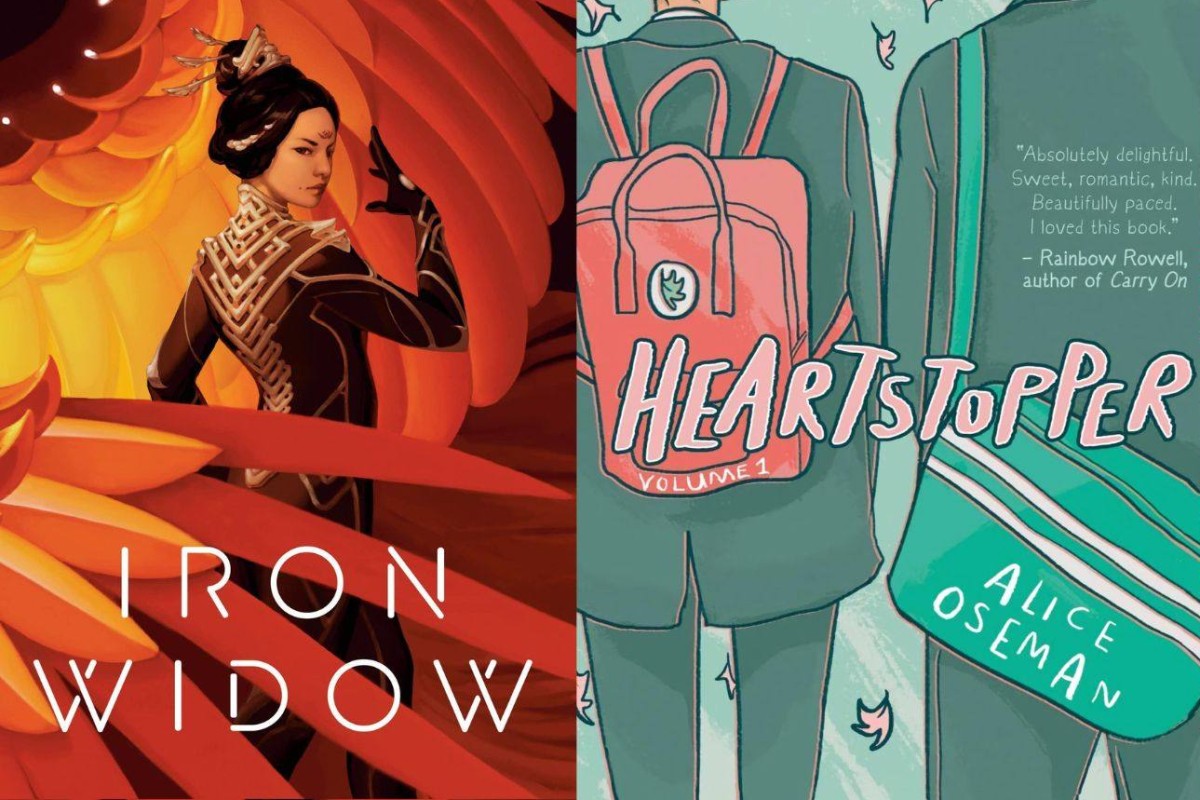 Lounge at the beach or stay cosy at home with one of BookTok's picks for a riveting summer read. Photos: Captured from Twitter
How's your summer going? If you, like many in Hong Kong who are stuck because of the city's strict border controls, still have no holiday plans, why not escape into a fictional world? Whether you enjoy reading at home or the beach, here are eight trending reads from BookTok, the book community of TikTok.
Hong Kong teen shares how she opened her own used book store
1.
Iron Widow
by Xiran Jay Zhao (2021)
While the book's main character Wu Zetian is based on China's first and only female emperor, the story is set in a unique land called Huaxia, which blends Chinese history and folklore with elements of fantasy and science fiction.
To fight the Hundun aliens that are constantly attacking Huaxia, the men use war robots called Chrysalises, which are powered by women who often die from the mental strain. Huaxia is an extremely misogynistic world, and the male pilots are often disrespectful to the women, called concubines. Zetian's sister, who was a concubine, dies as a result of this, and the book follows Zetian's quest for vengeance.
This action-driven story would appeal to fans of strong female leads and anyone who enjoys Chinese folklore with a futuristic twist.
2.
Heartstopper
by Alice Oseman (2019)
Set at an all-boys grammar school in England, Heartstopper's main character is Charlie Spring, an openly gay Year 10 student, who is an outcast because of his sexuality. While he does have a few friends, Charlie soon finds a spark of romance with Nick, a rugby player who is not out of the closet yet.
The graphic novel, which was recently adapted into a Netflix show, grapples with many important teenage issues such as coming to terms with your sexuality and being comfortable with yourself despite what other people think. Because of its engaging comic book format, the novel is fun to read and can even be finished in one sitting.
3.
Last Night at the Telegraph Club
by Malinda Lo (2021)
Set in 1954 San Francisco, this book follows 17-year-old Lily Hu, a Chinese-American girl who falls in love with her classmate, Kathleen Miller. Together, they go to a lesbian bar called the Telegraph Club. As Lily explores her sexuality, she is also struggling with the effect this will have on her family, especially as her immigrant father's place in the country is being challenged.
At the time, America was not a safe place for Chinese Americans or lesbians, and Lily has to navigate living in a society that does not accept who she is.
4.
A Good Girl's Guide to Murder
by Holly Jackson (2019)
In the first book of the author's young adult (YA) thriller series, an amateur teen detective, Pippa Fitz-Amobi, is investigating the case of Andie Bell's murder – which has already been closed as everyone, including the police, suspects that Sal Singh is the culprit. But Pippa believes otherwise and is determined to prove it.
This mystery is perfect for fans of Nancy Drew and anyone who prefers thrillers with less gore. The book also has a sweet touch of romance though it takes a back seat to the riveting plot.
This book is perfect for fans of Nancy Drew mysteries. Photo: Captured on Twitter
Who We Were in the Dark review: friends find escapism in YA mystery
5.
Malibu Rising
by Taylor Jenkins Reid (2021)
Set in 1983, at a beach house in the US city of Malibu, this novel about the fictional Riva siblings is told from their perspective, with some flashes back in time to their parents' memories and stories. This book is a beautifully woven family drama that takes place against the picturesque backdrop of the sunny paradise of Malibu.
This book contains some mature content.
"Malibu Rising" will transport you to the picturesque beachside homes of Malibu, California. Photo: Captured on Twitter
6.
We Were Liars
by E. Lockhart (2014)
This popular BookTok recommendation takes place on a gorgeous private island off the coast of Massachusetts, where 17-year-old Cadence Sinclair spends her summers with her wealthy family.
Cadence suffered a mysterious incident on the island a couple of years ago, and although she cannot remember it, the accident has clearly inflicted damage on her. Slowly, she puts the pieces together about her accident with the help of her friends.
Part mystery, part romance, and part family drama, this book has everything you need for the perfect summer read.
This book contains some mature content.
Cadence Sinclair's life seems perfect on the outside, but there's a lot more going on beneath the surface. Photo: Captured on Twitter
7.
The Song of Achilles
by Madeline Miller (2011)
One of the most famous books on BookTok, The Song of Achilles, is a must-read for fans of Greek mythology or anyone just looking for a good cry.
In Ancient Greece, Patroclus, an exiled prince, falls in love with Achilles, a demigod. Although Achilles' mother disapproves, the two develop a relationship and deep bond. After reluctantly joining the Trojan War, both characters must reckon with fate. Miller writes with extraordinarily beautiful prose and crafts a heartbreaking end.
8.
Truly Devious
by Maureen Johnson (2018)
This YA mystery novel takes place at Ellingham Academy, a prestigious boarding school in the US state of Vermont.
In 1936, the school founder's wife and daughter were kidnapped with only a cryptic clue left behind, and it became one of the most famous unsolved American mysteries. In the modern day, the book's main character, Stevie Bell, enrols in Ellingham Academy, determined to solve this crime.
This suspense-filled novel, the first in the trilogy, is sure to keep you on your toes the entire time.
Sign up for the YP Teachers Newsletter
Get updates for teachers sent directly to your inbox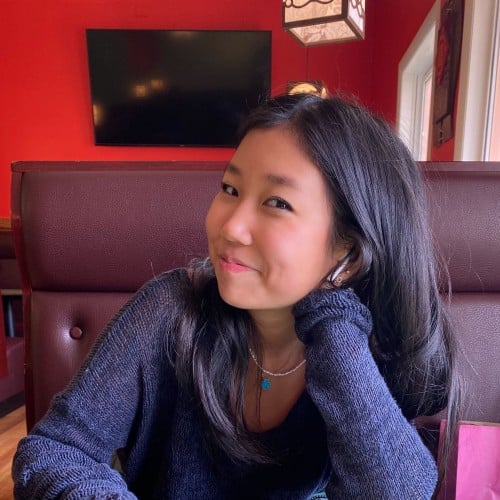 Holly Wei
Holly Wei is originally from Singapore but is studying at Kent School in the US state of Connecticut. In her free time, she enjoys watching true crime documentaries and making pasta.
Sign up for YP Weekly
Get updates sent directly to your inbox