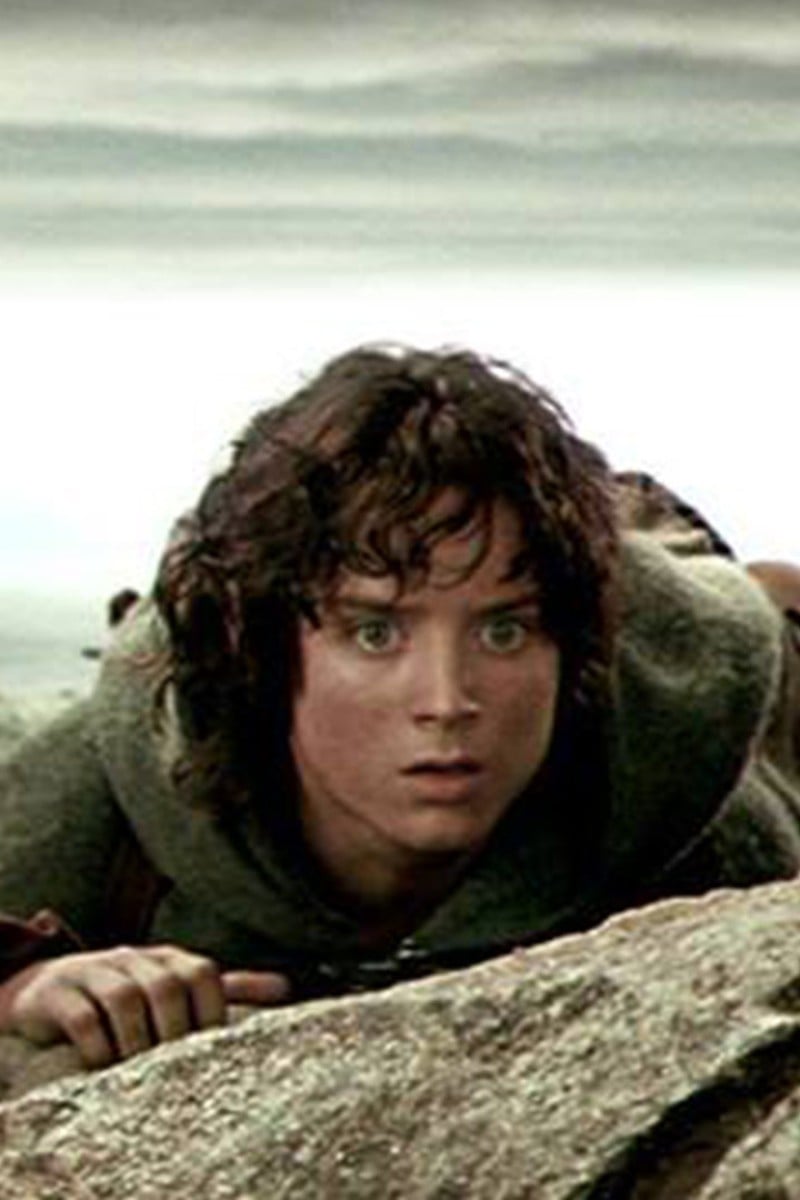 31 famous book quotes about life that will inspire you to be brave and live life to the fullest
From Samwise Gamgee in The Two Towers to Katniss Everdeen in The Hunger Games, characters in novels are a treasure trove of wisdom and insight

Here is a list of inspirational quotes from children's novels, young adult fiction, classic stories and more that will help you find joy in tough times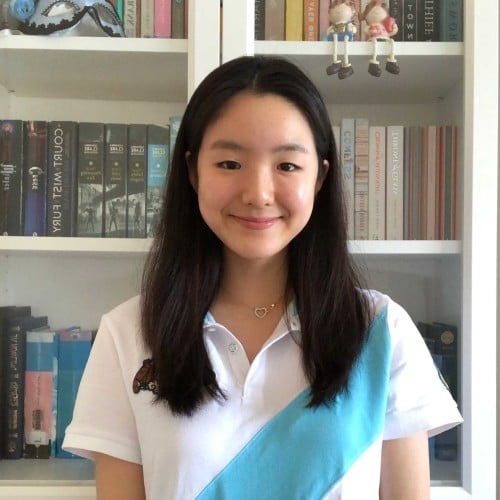 Clara Ki Lu
Clara Lu is an incoming student at Georgetown University. In 2016, she founded her non-profit Read For All (HK), in hopes of better serving students in Hong Kong. She and her team distribute free books and educational material to underserved communities.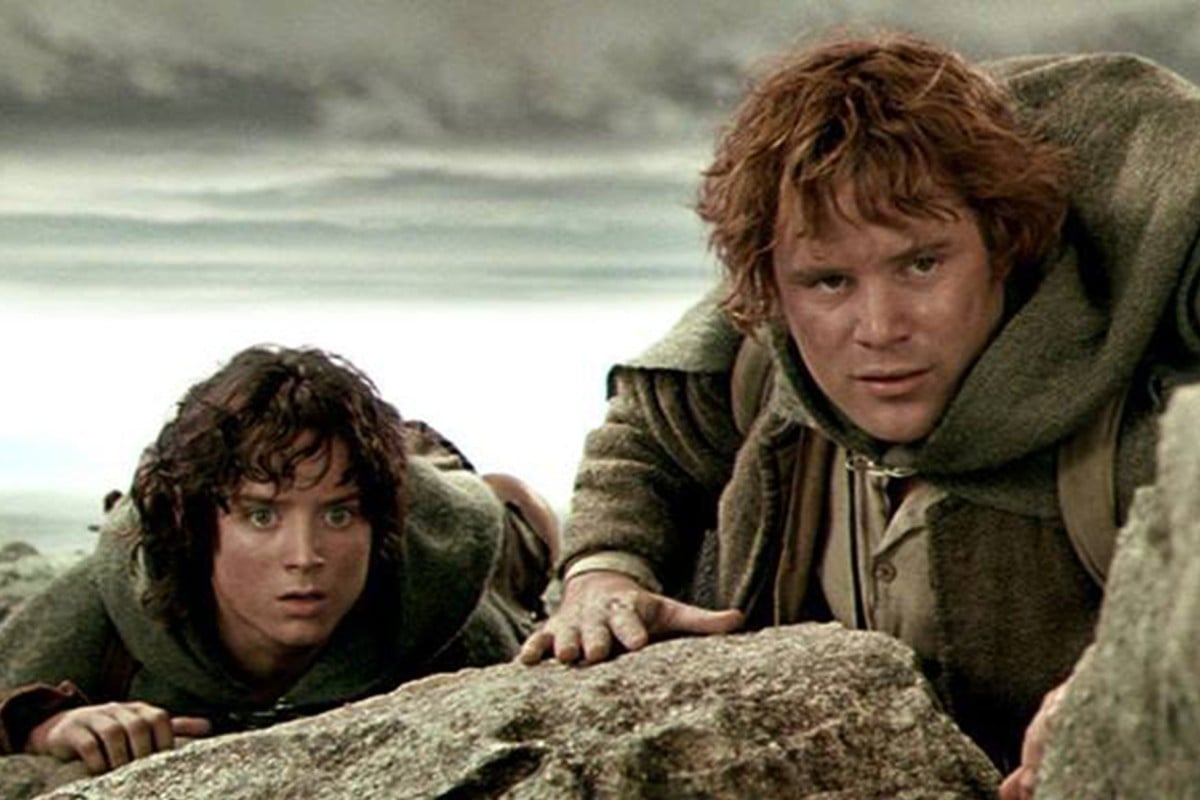 In The Twin Towers, Samwise Gamgee gives Frodo Baggins some advice to live by when their mission seems impossible. Photo: Warner Bros Entertainment
Literature has given us beautiful worlds to escape into, characters to love, and words that leave a mark on our lives. When we're feeling lost, alone, uncertain or sad, we can always rely on our paperbacks, hardcovers and Kindles to find solace and regain motivation. From classic authors like J.R.R. Tolkien to recent young adult writes such as John Green, there is a book for everyone.
When the storms of life come, it's nice to be reminded that there is light at the end of the tunnel. For those in need of a little pick-me-up, we've put together a list of inspirational book quotes to lift you back into good spirits!
1. "There is some good in this world, and it's worth fighting for."
– J.R.R. Tolkien's The Two Towers
2. "It's no use going back to yesterday because I was a different person then."
– Lewis Carroll's Alice's Adventures in Wonderland
3. "Becoming fearless isn't the point. That's impossible. It's learning how to control your fear, and how to be free from it."
– Veronica Roth's Divergent
33 inspirational movie quotes that motivate us to live our best lives
4. "It is our choices that show what we truly are, far more than our abilities."
– J.K. Rowling's Harry Potter and the Chamber of Secrets
5. "People aren't born good or bad. Maybe they're born with tendencies either way, but it's the way you live your life that matters."
– Cassandra Clare's City of Glass
6. "I am not pretty. I am not beautiful. I am as radiant as the sun."
– Suzanne Collins' The Hunger Games
Katniss Everdeen puts everything on the line for what she believes to be right. Photo: AP/Lionsgate/Murray Close
7. "When given the choice between being right or being kind, choose kind."
– R.J. Palacio's Wonder
8. "Names are not important. It's what lies inside of you that matters."
– Sarah J. Maas' Throne of Glass
9. "I know you aren't perfect. But it's a person's imperfections that make them perfect for someone else."
– Stephanie Perkins' Lola and the Boy Next Door
From The Hunger Games to Divergent, 5 tropes in every YA dystopian series
10. "It does not do to dwell on dreams and forget to live."
– J.K. Rowling's Harry Potter and the Philosopher's Stone
11. "If my life is going to mean anything, I have to live it myself."
– Rick Riordan's Percy Jackson and the Lightning Thief
12. "'Why did you do all this for me?' he asked. 'I don't deserve it. I've never done anything for you.' 'You have been my friend,' replied Charlotte. 'That in itself is a tremendous thing.'"
– E.B. White's Charlotte's Web
In E.B. White's classic children's book, a kind spider saves the life of a pig. Photo: Shutterstock/Jeff Whyte
13. "But it didn't break me. Nothing can break me unless I let it."
– Rainbow Rowell's Fangirl
14. "Twenty years from now, you will be more disappointed by the things that you didn't do than by the ones you did do."
– H. Jackson Brown, Jr's P.S. I Love You
15. "The goal isn't to live forever, the goal is to create something that will."
– Chuck Palahniuk's Diary
21 of our favourite book quotes to motivate and inspire you
16. "Be yourself and people will like you."
– Jeff Kinney's Diary of a Wimpy Kid
17. "I used to dream about escaping my ordinary life, but my life was never ordinary. I had simply failed to notice how extraordinary it was."
– Ransom Riggs' Miss Peregrine's Home for Peculiar Children
18. "Happiness can be found in even the darkest of times, if one only remembers to turn on the light."
– J.K. Rowling's Harry Potter and the Prisoner of Azkaban
Harry Potter and his friends struggle in a seemingly impossible fight against Voldemort. Photo: Murray Close
19. "Anything worth dying for … is certainly worth living for."
– Joseph Heller's Catch 22
20. "When you want something, all the universe conspires in helping you to achieve it."
– Paulo Coelho's The Alchemist
21. "Some infinities are bigger than other infinities."
– John Green's The Fault in Our Stars
Looking for a good read? Here are 8 books recommended by BookTok
22. "Everything is possible. The impossible just takes longer."
– Dan Brown's Digital Fortress
23. "Destiny isn't a path that any cat follows blindly. It is always a matter of choice, and sometimes the heart speaks loudest."
– Erin Hunter and Dan Jolley's Warriors Sign of the Moon
24. "A person can learn a lot from a dog, even a loopy one like ours."
"Marley taught me about living each day with unbridled exuberance and joy, about seizing the moment and following your heart. He taught me to appreciate the simple things-a walk in the woods, a fresh snowfall, a nap in a shaft of winter sunlight. And as he grew old and achy, he taught me about optimism in the face of adversity. Mostly, he taught me about friendship and selflessness and, above all else, unwavering loyalty."
– John Grogan's Marley and Me: Life and Love with the World's Worst Dog
In this touching memoir, John Grogan writes about how his dog has made an impact on his life. Photo: SCMPOST
25. "Peering at life through a window can ultimately abstract us from our actions and limit any meaningful confrontation with their consequences."
– Edward Snowden's Permanent Record
26. "There is only one sin and that is theft ... when you tell a lie, you steal someone's right to the truth."
– Khaled Hosseini's The Kite Runner
27. "You only get one life. It's actually your duty to live it as fully as possible."
– Jojo Moyes' Me Before You
28. "The worst enemy to creativity is self-doubt."
– Sylvia Plath's The Unabridged Journals of Sylvia Plath
8 books that have been banned or challenged around the world
29. "It is better to be hated for what you are than to be loved for what you are not."
– André Gide's Autumn Leaves
30. "The only limits for tomorrow are the doubts we have today."
– Pittacus Lore's The Power of Six
31. "Forgiveness condones nothing, but it does cast off the chains of anger, judgment, resentment, denial, and pain that choke growth."
"In this way, it allows for life, for freedom. So that's what's at stake when it comes to forgiveness: freedom. With this freedom, we can feel better, be better, and choose better next time."
– Michele Harper's The Beauty in Breaking
Sign up for the YP Teachers Newsletter
Get updates for teachers sent directly to your inbox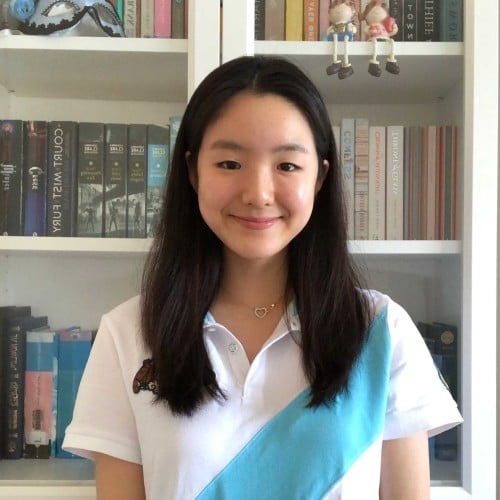 Clara Ki Lu
Clara Lu is an incoming student at Georgetown University. In 2016, she founded her non-profit Read For All (HK), in hopes of better serving students in Hong Kong. She and her team distribute free books and educational material to underserved communities.
Sign up for YP Weekly
Get updates sent directly to your inbox