Reading representation: New York Times bestselling author Axie Oh on writing YA books that reflect her Korean heritage
Korean-American writer of 'The Girl Who Fell Beneath the Sea' has published 4 young adult fiction novels – all are related to her home country, South Korea

Every week, Talking Points gives you a worksheet to practise your reading comprehension with exercises about the story we've written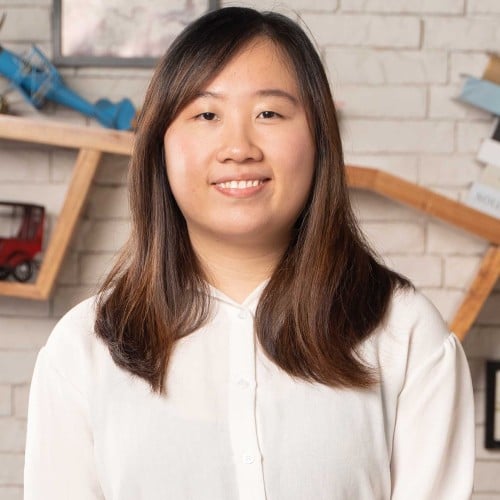 Sue joined the Post in 2021. She graduated from the University of Hong Kong with a double major in journalism and counselling.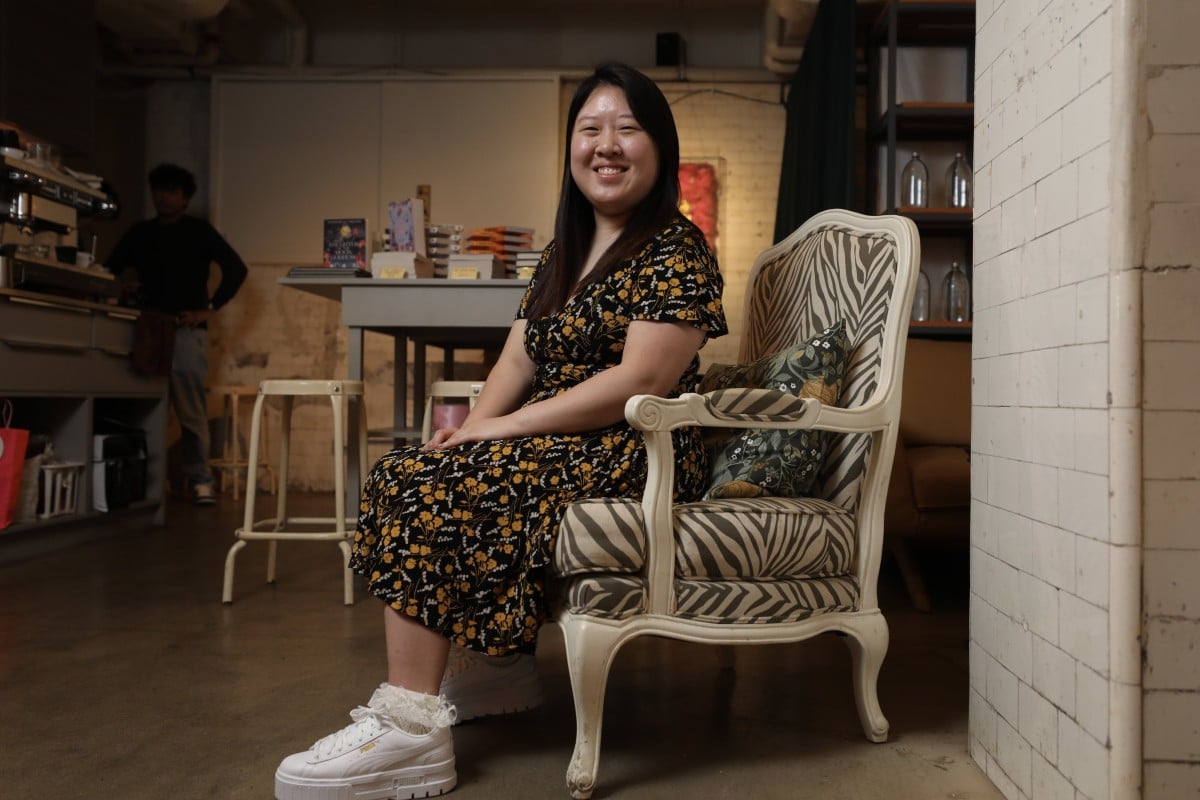 Axie Oh says her bestselling novel was rejected many times before the 25th editor finally gave it the green light. Photo: Xiaomei Chen
Last March, Axie Oh was in a taxi when she received a call from her editor, with the congratulation of a lifetime: "Your book is on The New York Times!"
The news caught the Korean-American author off guard. Never had Oh imagined that her fantasy novel, The Girl Who Fell Beneath the Sea, would make it on the pre-eminent list of bestselling books in the US.
"I love that on the list, there's a character in the Korean dress [on the book cover], and that was really important ... because of visibility. More people can find the book and know the character in Korean dress," the young adult fiction writer said of her most recent book.
Published in February 2022, Oh's novel is a feminist retelling of a Korean folk story, the tale of Shim Cheong. The original story centres on a dutiful daughter who sacrifices herself to the sea god to help her blind father regain his eyesight and is rewarded for her selflessness.
"It's the folktale that I was most familiar with growing up because I had a picture book ... [with] a drawing of a girl in traditional Korean hanbok," recalled the author, who was born and raised in the United States.
In Oh's version of the story, the protagonist is Mina, and her brother is in love with Shim. After Mina throws herself into the sea in Shim's place to help her brother, she embarks on an adventure in the spirit realm.
"I really wanted to ... empower young women," Oh said. "Mina, she has lots of agency; she's the one who drives all the action. She's the one who's the hero."
How a pupil who didn't finish school became popular author Bluegodzi
How a book lover became an author
Oh has loved young adult fiction since she was a child, particularly fantasy novels. "When I read a book, it's kind of enlightening ... I'm learning and becoming a better person, but also feeling my emotions."
Despite her fondness for reading, Oh didn't think about becoming an author until meeting Taiwanese-American writer Cindy Pon in a bookstore – Oh had been a fan of Pon's books since she was in university.
"[That] was the first time I ever saw an Asian woman who was an author," Oh recalled. "She encouraged me: 'Then you should try to write a book.'"
In 2017, Oh published her debut novel Rebel Seoul. So far, she has written four books, all of which are related to her home country, South Korea.
Axie Oh has published four novels: Rebel Soul (2017), Rogue Heart (2019), XOXO (2021) and The Girl Who Fell Beneath the Sea (2022). Photo: Instagram/@axieoh
"I'm very interested in my own heritage. I think my most authentic voice is [when] I'm writing from the point of view that I'm most comfortable in," said Oh, who studied Korean history and creative writing at the University of California San Diego and got a master's in writing for young people from Lesley University.
Looking back on her childhood reading, Oh noticed a lack of Asian lead characters – this prompted the author to create her own Korean protagonists.
"There should be more stories with characters who are Asian as protagonists so Asians can see themselves in the story. But also other people should have the perspective of someone that's not like them."
Podcast hosts on how growing up as Indians in Hong Kong shapes their content
This month, the rising young adult fiction writer was invited to Hong Kong for the International Young Readers Festival to give talks and workshops.
Having only visited Hong Kong when she was a baby, Oh said the city's architecture and food had impressed her as well as students' passion for writing.
"A lot of them came up afterwards and asked me what it's like to be a writer, and they said, 'I'm writing this book' ... That was really inspiring to see all these kids excited about writing at such a young age," she shared, adding that she visited five schools in the city.
During a talk alongside writer Sue Lynn Tan on March 11, Oh shared that her writing journey was not always smooth sailing. Her fourth novel was rejected multiple times before finally getting published last year.
"The first draft of the book was in 2014. We tried to sell it to the agents and the editors. Across the board, a lot of people had feedback like 'we just bought a Japanese fantasy, so we don't want your Korean one'," the writer said, adding that it was the 25th editor that gave her book the green light.
"Don't be afraid to try. If you have an idea, and if you want to do it, don't just sit around thinking," she advised. "What if you just give it a good go? Don't be afraid of rejection."
Use our printable worksheet or online interactive exercises to test your understanding of this story.
Sign up for the YP Teachers Newsletter
Get updates for teachers sent directly to your inbox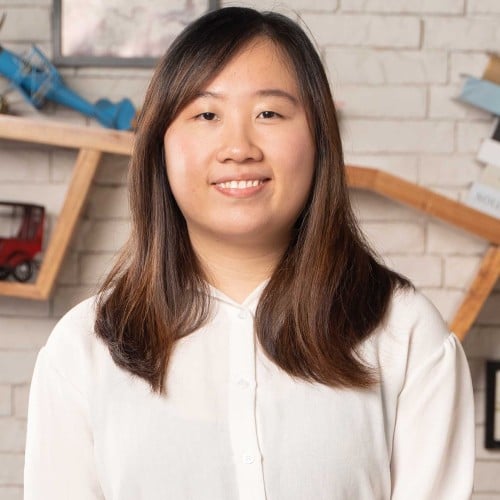 Sue joined the Post in 2021. She graduated from the University of Hong Kong with a double major in journalism and counselling.
Sign up for YP Weekly
Get updates sent directly to your inbox