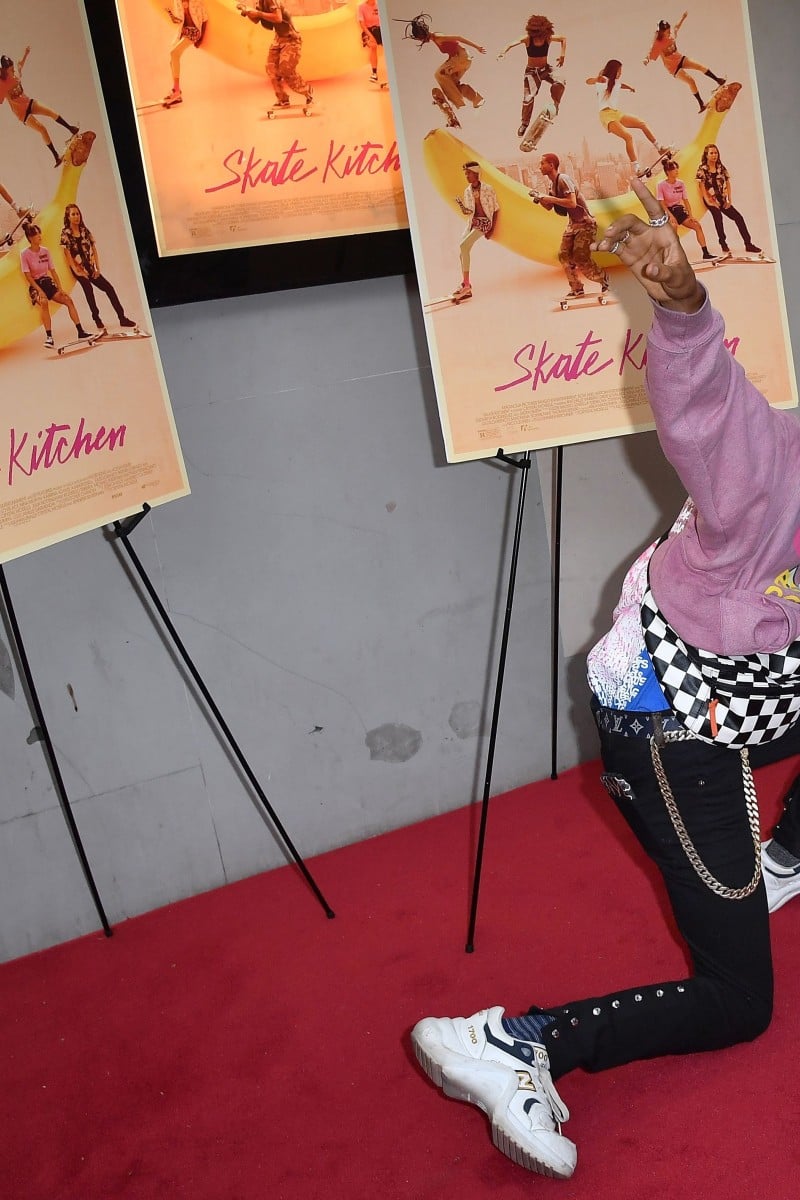 Why Jaden Smith quit acting but came back for all-girl skateboarding film 'Skate Kitchen'
Jaden Smith has Instagram to thank for his long-gestating big-screen return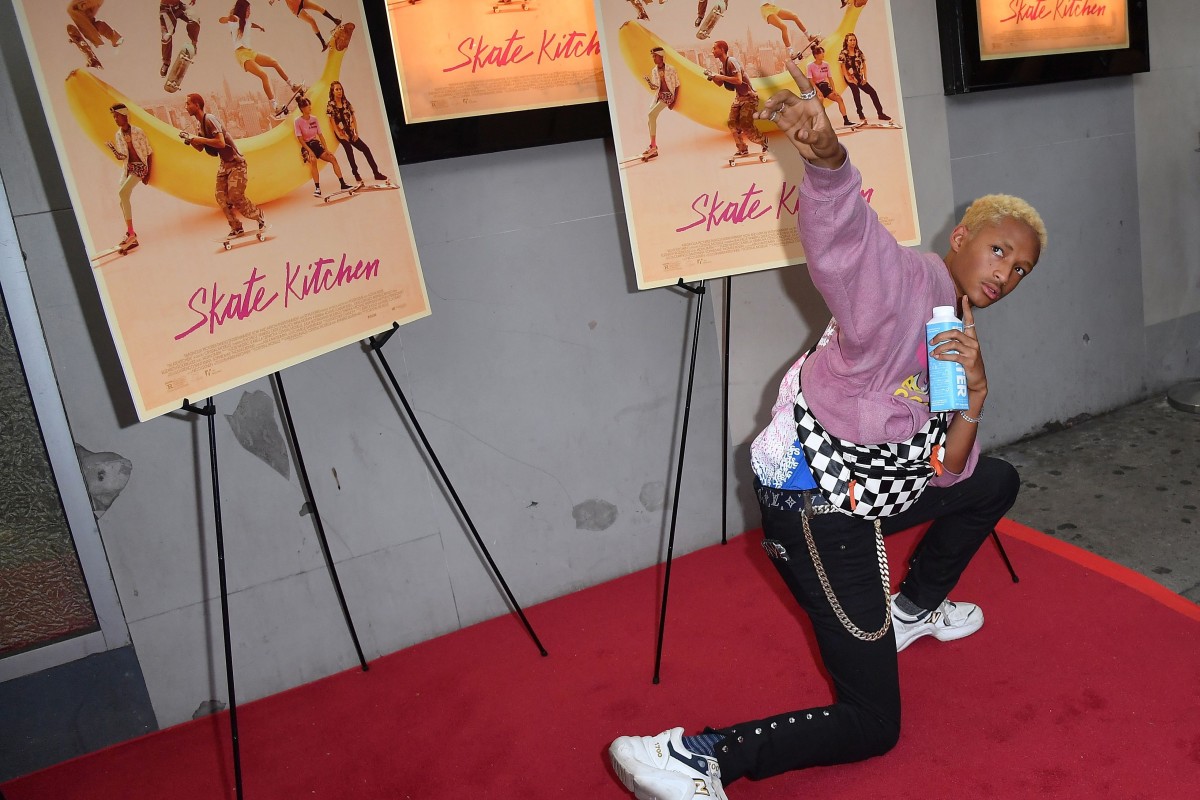 Jaden Smith appears in Skate Kitchen, putting his skateboarding skills on the big screen.
Jaden Smith has Instagram to thank for his long-gestating big-screen return.
Two years ago, the actor/rapper started following Rachelle Vinberg, a New York-based amateur skateboarder and co-founder of all-girl skate crew The Skate Kitchen.
"I was blown away by the things she was posting, although I never hit her up to hang out," says Smith, 20. "I wasn't really good at skating and was just like, 'She'd leave me in the dust'!"
Crazy Rich Asians star Constance Wu calls movie historic: 'We all have a story'
Six months later, Vinberg was preparing to shoot the semi-autobiographical Skate Kitchen, which earned glowing reviews (95 per cent positive on Rotten Tomatoes ) when it premiered at Sundance Film Festival in January.
Writer and director Crystal Moselle asked Vinberg if she knew any actors who could skate, "and I was like, 'Oh, yeah, Jaden Smith does'" she recalls. "'He told me he's bad, but I don't think he actually is'."
Skate Kitchen marks Smith's first feature-film role since 2013's After Earth, a critical and box-office misfire co-starring his famous father, Will Smith. His new low-budget drama is a vibrant hangout movie in the vein of Kids and American Honey, following a shy Long Island teenager named Camille (Vinberg) who starts skating with a close-knit group of rambunctious city girls, despite her mother's objections. Smith plays Devon, a hip aspiring photographer and Camille's love interest, who accompanies her on late-night skates and rooftop hangs across Manhattan.
Despicable Me star Elsie Fisher on coming-of-age tale Eighth Grade, the upside to social media, and her love of Donald Glover
Moselle, 38, broke out in 2015 with her stranger-than-fiction documentary The Wolfpack and is making her feature-film debut with Skate Kitchen. She based the story off conversations she had with Vinberg, 19, and her friends, after she saw them carrying skateboards on the subway one day and "asked if they wanted to do a film," she says.
The character of Camille is "how I used to be when I was younger," Vinberg says. "She's a representation of a lot of girls that go to the skate park who are nervous at first, because I see a bunch of Camilles all the time."
Securing a "name" in the cast of unknowns (Smith is the sole professional actor) wasn't required to get the project funded, Moselle adds, although the bit part has paid off for Smith, who offers "a more believable performance than anything in his career to date," IndieWire's Eric Kohn wrote in his review.
Remembering Bruce Lee, the film and martial arts legend who died 45 years ago today
Smith has spent the past five years cultivating his now-burgeoning hip-hop career, appearing only in Netflix series The Get Down and Neo Yokio, and TV movie Brothers in Atlanta with Maya Rudolph.
At the time he decided to take a break from acting, "the kinds of roles I was being offered weren't exactly what I was looking for," Smith says. "Nothing felt really necessary that I needed to be in until this came along."
The mystifying Twitter oracle has been skating on and off since he was six, "but I was never really dedicated until I met the girls," he says. "The amount I grew skating-wise in the months I spent with them was more than all the years before."
Forty years after Jaws, summer still means lots of shark movies and TV shows
He continues to skate with Vinberg whenever he comes back to New York, which will next be in October as an opener on rapper J. Cole's KOD arena tour. Aside from romantic drama Life in a Year with Cara Delevingne, which is expected for release later this year, his focus has been squarely on music, which may include a joint mixtape with his dad a couple years down the road, he teases.
Will has been a constant supporter of the younger Smith's rapping, even going viral in February with a spot on parody of Jaden's Icon music video.
"That was hilarious," Smith grins. "So many people found out [he released it] before me. I was like, 'Dad, come on! How were you not gonna tell me'?"
Sign up for the YP Teachers Newsletter
Get updates for teachers sent directly to your inbox
Sign up for YP Weekly
Get updates sent directly to your inbox