Best Halloween movies to rewatch for your next scary night in, from 'Ghostbusters' to 'Get Out'
From lighthearted fun to truly terrifying, here are our top picks to revisit this Halloween season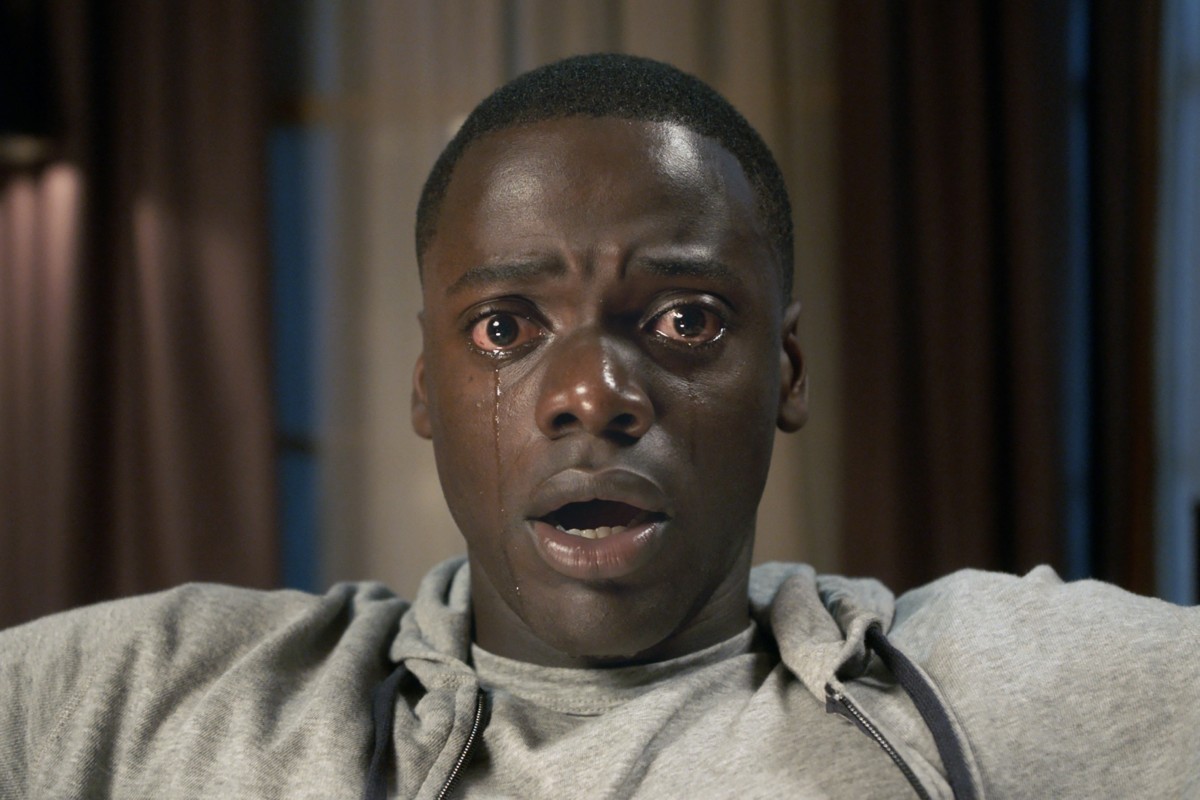 Daniel Kaluuya is in for a scary ride in 'Get Out'.
It's only 10 days until that spookiest time of the year, so we're making the most of the weekends beforehand and rewatching some of our favourite scary movies. Here's the Young Post team's pick of the best films to get you in the mood for Halloween.
There's nothing better to pop on at Halloween than this film about a trio of young people who find themselves caught up in a plot by three hilarious witches (played by Bette Midler, Sarah Jessica Parker, and Kathy Najimy) to use the lives of the people of Salem in the US to become immortal. This film (along with the Sabrina the Teenage Witch series) convinced me that magically cursed cats really do exist in the world – all I had to do was find one and I, too, could have a magical adventure.
Ginny Wong, Sub-editor
The original Scream had enough clever plot twists and genuine scary moments earn a spot at the top of my list of Halloween films. The Ghostface mask is still a cultural mainstay and many modern teen horror films still borrow from Scream's iconic moments. Finally, the film also teaches a very important lesson: Never. Trust. Anyone.
Jamie Lam, Special Projects Editor
Halloween 2018: Ocean Park and Disneyland Hong Kong's spooky attractions
As the world's biggest wuss who has never seen a single scary or Halloween-related movie, I'm going to try and justify my choice of Stardust by pointing out that it has witches, magic, and people trying to kill each other. But it also has adventure, romance and hilarity, which is actually what appeals to
me most about it.
Tristan Thorn (Charlie Cox) is an ordinary shop boy who leaves his village in search of a fallen star – but he doesn't expect to find that the star is actually a woman, Yvaine (Claire Danes). This film is Halloween Lite, for anyone else with a thrill intolerance like me.
Charlotte Ames-Ettridge, Sub-editor
I always remember watching Nosferatu for the first time. Based on Bram Stoker's Dracula. The silent film is about a man trying to escape from a remote castle after realising the mysterious client Count Orlok (Max Schreck) he's with is actually a vampire. Schreck's look and acting was extremely eerie, and the movie remains one of the best and most influential works in the era of silent films.
Nicola Chan, Reporter
Halloween means pumpkin season - but why do we make them into jack-o'-lanterns?
Casper was the scariest scary movie I could handle as a child. While I hated Casper's uncles Fatso, Stinky, and Stretch, I found comfort knowing there were friendly ghosts like Casper out there. I don't find the movie quite as spooky as I used to, but the part where (spoiler alert!) Casper gets to become a real boy again will always give me the feels. With references to Poltergeist and Ghostbusters, and a creepy haunted house, it's the perfect movie to watch this Halloween!
Nicole Moraleda, Sub-editor
Ghostbusters. It's hard not to enjoy watching four wacky scientists team up to rid the city of New York from paranormal activity with vacuum cleaners. A great movie suitable for all ages, with a spectacular performance from Bill Murray and Dan Aykroyd. The film is so embedded in pop culture today, we still see them in TV shows such as Stranger Things, and everyone knows the answer to the question, "Who you gonna call?"
Alejo Rodriguez Lo, Videographer
I always get a cold shiver running down my spine when I watch horror films, so I'm not really a fan of this genre. But I think people would enjoy watching this mystery/thriller around Halloween because it powerfully tackles the modern horror of racial discrimination with a cleverly written and suspenseful plot.
Kelly Ho, Reporter
What scares me the most is the dark side of humans. That's why my pick is the post-apocalyptic sci-fi thriller Soylent Green, which is set in New York City in 2022, where people suffer from an overpopulation problem and serious pollution. Raw food has become extinct and only the richest people can afford it. Others must survive on "soylent green", a green wafer provided by the government which they claim is packed with nutrients. The twist at the end is disturbingly haunting and, although the film was made more than 40 years ago, it is still relevant to us and leads us to envision the possible plight of Earth.
Kelly Fung, Editorial Assistant
Edited by Nicole Moraleda
Sign up the YP Teachers Newsletter
Get updates for teachers direct to your inbox
Subscribe to YP Weekly
Get updates direct to your inbox