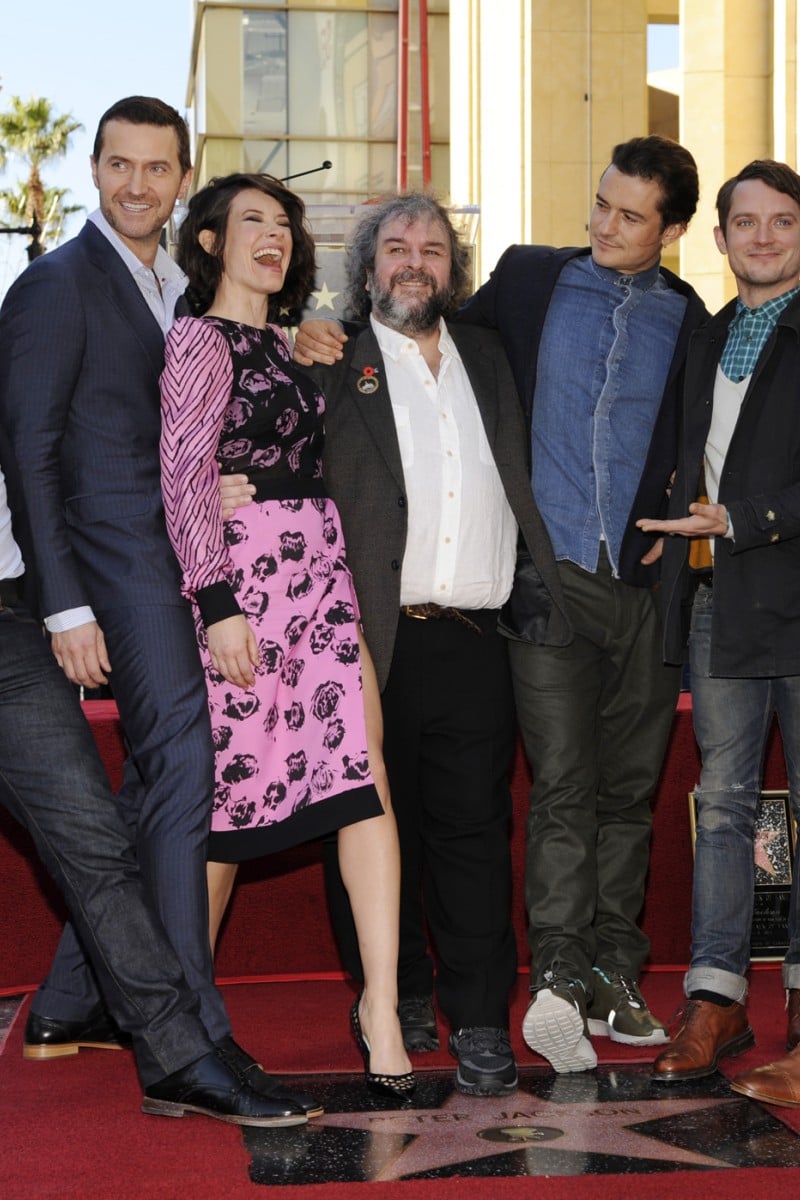 The Hobbit director Peter Jackson receives star on Hollywood's Walk of Fame
Director Peter Jackson is joined by friends and cast members of Lord of the Rings and The Hobbit for a very special moment in his career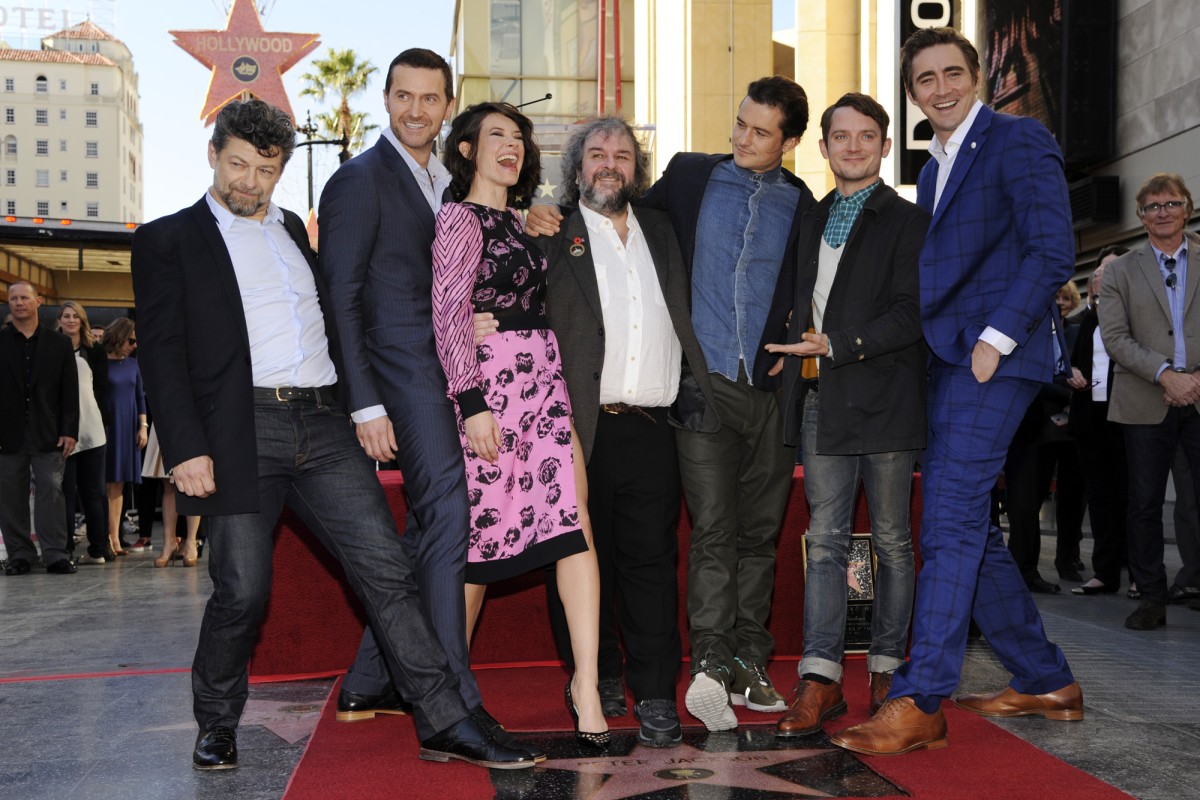 (L-R): Andy Serkis, Richard Armitage, Evangeline Lilly, Peter Jackson, Orlando Bloom, Elijah Wood and Lee Pace has some fun celebrating their director's achievement.
Oscar-winning director Peter Jackson received a star Monday on Hollywood's Walk of Fame. The director, who is behind the Lord of the Rings and The Hobbit franchises, was joined by key cast members from his blockbuster J.R.R Tolkien films.
Actors Elijah Wood (Frodo Baggins), Orlando Bloom (Legolas), Andy Serkis (Gollum), Richard Armitage, (Thorin Oakenshield), Lee Pace (Thranduil) and Evangeline Lilly (Tauriel) were on hand to help honour the man who was responsible for launching some of their careers.
"Welcome to Middle Earth. Otherwise known as Hollywood, California," said Los Angeles city councillor Mitch O'Farrell at the ceremony, attended by hundreds of screaming fans on Hollywood Boulevard.
"You really are one of the greatest filmmakers on the planet," Serkis told the 53-year-old New Zealand-born director in a short speech before he received his star.
He was honoured nine days before the US release of the final movie in the Hobbit trilogy: The Hobbit: The Battle of the Five Armies. The film's red-carpet premiere is to be held in Hollywood on Tuesday.
Jackson's star is on the sidewalk directly outside the Dolby Theatre, the venue for the Academy Awards.
Jackson won best director Oscar and shared best adapted screenplay in 2004 for "The Lord of the Rings: The Return of the King," after securing two Oscar nominations in 2002 for "The Lord of the Rings: The Fellowship of the Ring."
The director, who also helmed the 2005 remake of the classic King Kong, had also been nominated for best original screenplay in 1995 for Heavenly Creatures.
Sign up for the YP Teachers Newsletter
Get updates for teachers sent directly to your inbox
Sign up for YP Weekly
Get updates sent directly to your inbox