The 7 top Tim Burton films to watch this Halloween, from 'Beetlejuice' to 'The Nightmare Before Christmas'
The famous American director, who often works with Johnny Depp, is a master of quirky, gothic films

Which of these movies is your favourite?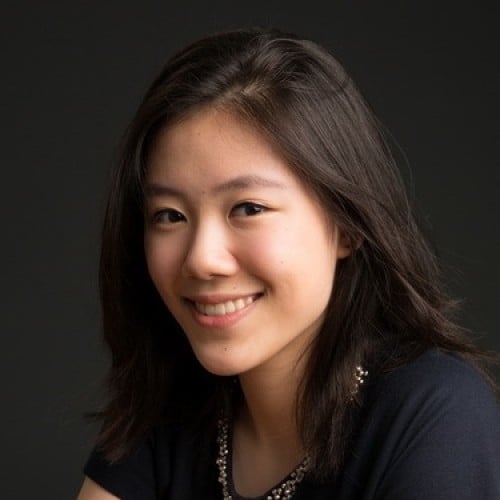 Veronica Lin was a junior reporter for Shenzhen Daily before joining SCMP Young Post in 2012. She left the Post in 2020.
American filmmaker Tim Burton is known for his horror and fantasy films that are perfect for this spooky time of year.
The eccentric filmmaker Tim Burton is known for his spooky tales that are perfect for Halloween. Here's our roundup of his best movies you should watch for the holiday. 
Adam and Barbara are a normal couple ... except that they've already died in a car accident. Their spirits continue to live in their house and they are unable to leave. But when a new family moves into the place they've spent years decorating, they try to drive them out, seeking help from another ghost named Beetlejuice. The film is funny, bizarre, at times a bit much, but fantastic in every way. Hands down the Banana Boat (Day-O) number in the film, where they dance around a table and suddenly raw, fleshy hands appear out of nowhere and grab them by the face, is a scene that has made a mark on pop culture.
2.
Edward Scissorhands
(1990)
Our favorite on the list is Edward Scissorhands, starring Burton's longtime muse Johnny Depp, who plays an artificial, Frankenstein-style man whose hands are scissor blades. With blades as hands, he seems to wreak havoc wherever he goes. However, he soon finds that he could embrace his quirks and weirdness and inability to fit in by embracing his talent - shaping trees, carving ice sculptures, etc. The film has so much heart to it, and shows how a "machine" without a heart has a sense of righteousness and is capable of loving a human being.
3.
The Nightmare Before Christmas
(1993)
Widely regarded as one of the best Halloween films ever, The Nightmare Before Christmas features Burton's signature dark, fantastical cinematic style as well as his ingenious stop-motion techniques, in which objects in an animated film appear to have the ability to move on their own. While the film wasn't directed by Burton himself, he was involved throughout the creative process and the film is still as Burtonesque as it gets.
This is another movie featuring the amazing Johnny Depp. I realise this list is quickly becoming a "Best Johnny Depp Movies List"! Anyway, Corpse Bride is an animated movie about a man named Victor, who is set to marry Elizabeth. He sets out into the woods to practice his vows, but the Corpse Bride mistakenly thinks he is marrying her and she rises from the grave. Victor is now faced with two brides at one time and more craziness ensues throughout the movie! It's a great film for the whole family to watch on a nice, cool, calm night!
There is an obvious trend here - again, Johnny Depp is his leading man. Other members of this amazing cast also include greats like Michelle Pfeiffer, Helena Bonham Carter, and Chloe Grace Moretz. Although most critics weren't fans of this one, the film still went on to be a box office hit overseas. Depp plays 18th century aristocrat and vampire Barnabas Collins, who gets unearthed almost two centuries later after being trapped by his former lover, a witch named Angelique, and finds his estate in shambles. He then tries to restore his home to its former glory and tries to get even with Angelique.
Another Frankenstein-style stop-motion masterpiece by Burton, this film follows the story of a boy named Victor's best friend, a dog named Sparky, who also happens to star in his home videos. However, whilst chasing after a ball, Sparky gets hit by a car, but ends up being resuscitated by Victor. His other schoolmates soon follow suit, and one by one they bring dead creatures back to life.
7.
Miss Peregrine's Home for Peculiar Children
(2016) 
After hearing miraculous stories from his grandfather, a teenager named Jacob sets out to find Miss Peregrine's Home for Peculiar Children, a safe haven for kids born with all kinds of "peculiarities" and extraordinary abilities, with some having incredible strength and others being able to transform objects into stones. These kids are unable to leave the orphanage, as throughout the years, they've been subject to persecution. With the arrival of Jacob comes the disruption of order, but he soon finds out about his own unique peculiarity and befriends other kids at the orphanage.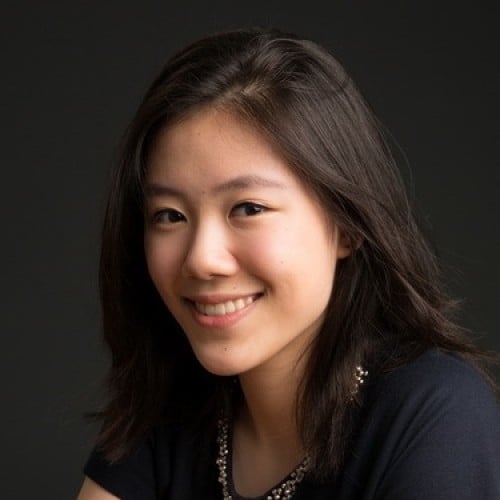 Veronica Lin was a junior reporter for Shenzhen Daily before joining SCMP Young Post in 2012. She left the Post in 2020.