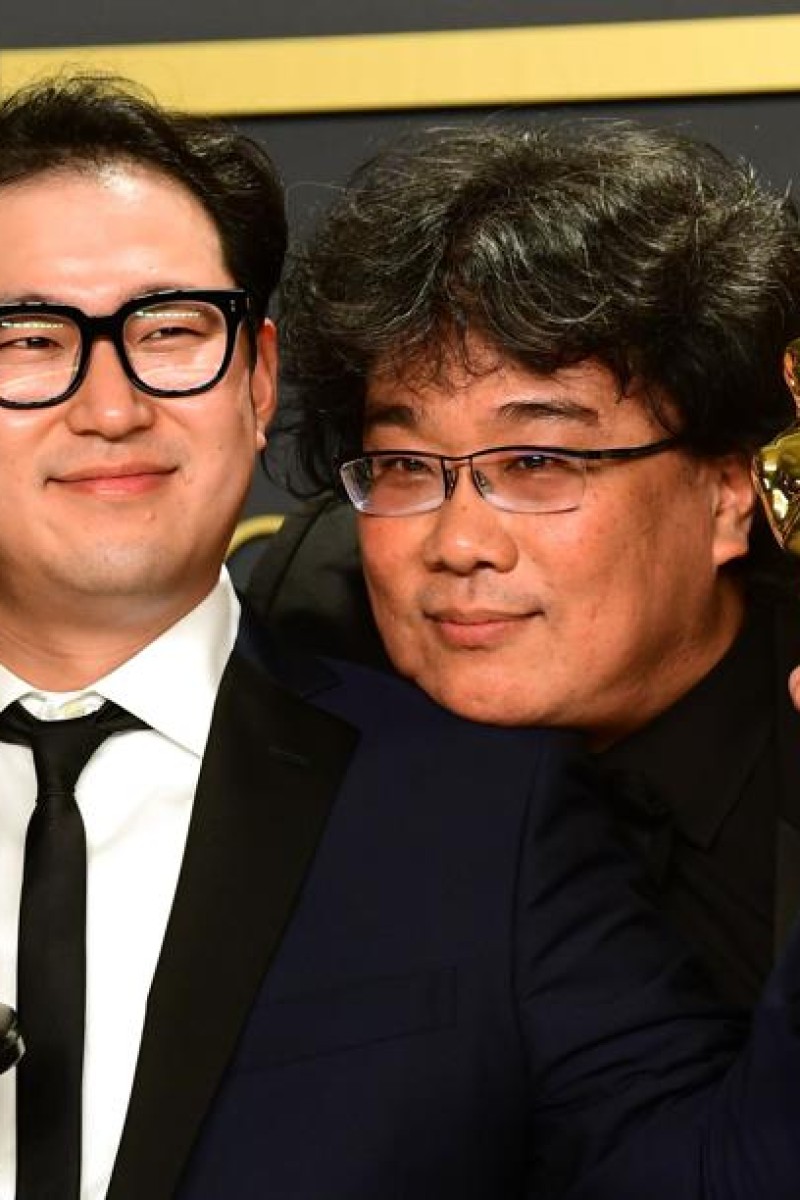 The 7 best moments from the Oscars 2020
From Janelle Monae's #OscarsSoWhite opening number and Billie Eilish going old-school to South Korean film 'Parasite' sweeping the big prizes, here are our highlights from the 92nd Academy Awards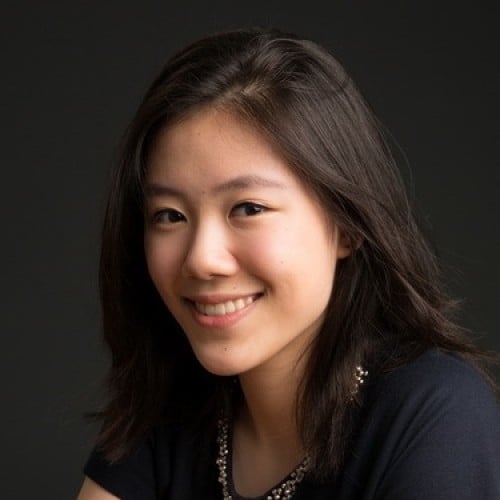 Veronica Lin was a junior reporter for Shenzhen Daily before joining SCMP Young Post in 2012. She left the Post in 2020.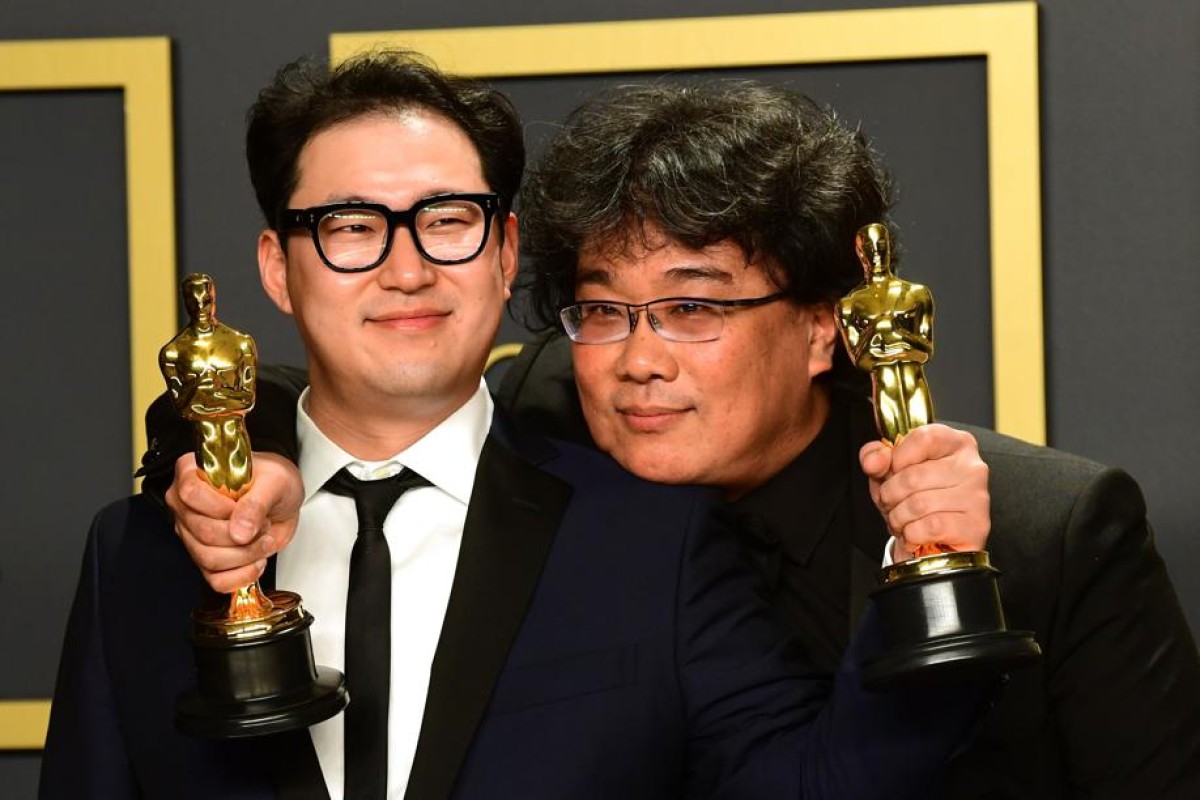 'Parasite' writers Han Jin-won (left) and Bong Joon-ho. The film won Best Director, Best Movie, Best Script and Best International Film this year.
This year's Oscars was yet again a breeding ground for controversy, memes, snubs and of course, surprises! While two results were fairly predictable - Joaquin Phoenix's Best Actor win for Joker, and Parasite taking home more golden statuettes than just international film - there were plenty of unforgettable moments at this year's ceremony.
Here are seven of the highlights.
"The Oscars is so white!" 
For the second year in a row, the Oscars was host-free. However, Janelle Monae delivered an opening number that perhaps was better than any could-have-been monologues. 
The 34-year-old singer called out, presumably, the very people who had invited her to perform there: "The Oscars is so white," she sang, while surrounded by dancers dressed in costumes from all the year's snubbed films.

Cast of
Cats
present Oscar for Best Visual Effects
Ever the masters of self-mockery, Rebel Wilson and James Corden, who played Jennyanydots and Bustopher Jones respectively in the much maligned film version of Andrew Lloyd Webber's Cats, delivered yet another round of stomachache-inducing jokes about the box office bomb, whilst dressed in their film costumes. 
"As cast members for the motion picture Cats, nobody more than us understands the importance of good visual effects," the two told the crowd, who then burst into laughter.

(In case you haven't heard, Wilson also stole the show at this year's Baftas in Britain just a few days prior, when she said the black part of her dress came from "a funeral [she] just went to for the feature film Cats".)
Joaquin Phoenix's "thank-less" Best Actor-turned-activist speech
In recent years, and especially since the #MeToo movement, which had begun with Hollywood executives, major award shows like the Oscars have been often used as a platform to get a seemingly irrelevant, but important messages of activism across.
Phoenix's was no exception. The Best Actor winner was quick to take to the stage, but unlike everyone else - and we do mean everyone - despite being extremely humble and "praising" his fellow nominees, he did not "thank" anyone. 


Instead, the vegan actor spoke at length about how we shouldn't "plunder [the natural world] for its resources".
"The greatest gift it's given me is the opportunity to use [my] voice for the voiceless," he said, and proceeded to give a vivid account of the cruelty behind the dairy industry. 
He became emotional when he mentioned his late brother, a former actor, and one of the rising stars of his time, River Phoenix, quoting one of his lyrics, "Run to the rescue with love and peace will follow."
A-lister's chanting "Up, up, up!" after Parasite's historic win
It's rare see a a house full of film industry's best and brightest chanting a slogan. After the shock of avant-garde Korean film Parasite taking the evening's biggest award, the next surprise was the moment Tom Hanks, Charlize Theron and, well, the entire venue, really, started chanting, "Up, up, up!", protesting how the mic was cut out and lowered before the film's producers had a chance to take turns to make and/or finish their speeches. 


(Interestingly enough, the Academy did not make any attempts to cut Phoenix's four-minute acceptance speech. And keep in mind that this was the first time in Oscar history that a non-English film has won this award.)
Jane Fonda was seen standing on an adjacent stage, ready to wrap up the ceremony. However, as the audience starting chanting, "Up, up, up," along with everyone else in the room, the show producers, in a rare move, turned the lights back on and gave the Parasite team an extra few seconds to wrap up their speeches. 
Oscars 2020: Beyonce, Frozen 2, Jennifer Lopez and other major snubs
Billie and bro performing 
Perhaps in an effort to attract younger viewers, and given the ratings drop in previous years, it was announced just less than two weeks ago, right after the 18-year-old singing sensation's Grammy sweep, that she'd be making a "special appearance" at this year's Oscars. 
Alongside her brother Finneas, Billie performed a mind-blowing acoustic rendition of the Beatles classic, Yesterday, during the "In Memoriam" segment, towards the end of the ceremony. 
Despite being one of the hottest stars on the planet, the starlet's appearance was still a rare occasion, as usually only Best Original Song nominees get to perform live.

This year's was especially poignant and touching, as photos of giants like NBA legend Kobe Bryant, Taiwanese actor Godfrey Gao, and legends like Doris Day flashed on the big screen one after another. But it was Eilish's angelic voice and Finneas' arrangement of the song that had really made this one of the most memorable "In Memoriam" segments in recent Oscar history.
Surprise! It's Eminem
Rap god Eminem stole the show when he came out and performed his 17-year-old single, Lose Yourself. To some Academy members and nominees, his return was likely a welcome and pleasant one - however, younger viewers were mainly confused. Eilish, who was presumably in diapers when this song came out, for instance, appeared to be very puzzled. Her face said it all. 
Brad Pitt getting the sniffles
It's rare to see iconic male actors get teary-eyed onstage. His brilliantly-written speech was definitely one of the highlights of the evening. The name of the film he won for proved almost prophetic — Once Upon a Time in Hollywood — and he drew attention to that.
As well as giving a rare shoutout to his children, Pitt took a trip down memory lane and thanked all the people who had had faith in him in the beginning of his career. It really reminded wannabe stars that even an A-lister like Pitt had to work his way up from the bottom.
 
Sign up for the YP Teachers Newsletter
Get updates for teachers sent directly to your inbox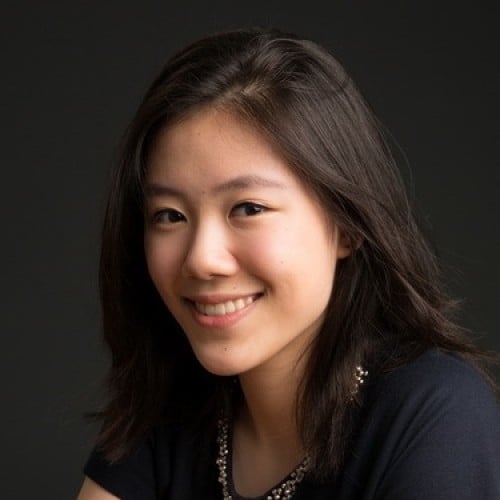 Veronica Lin was a junior reporter for Shenzhen Daily before joining SCMP Young Post in 2012. She left the Post in 2020.
Sign up for YP Weekly
Get updates sent directly to your inbox