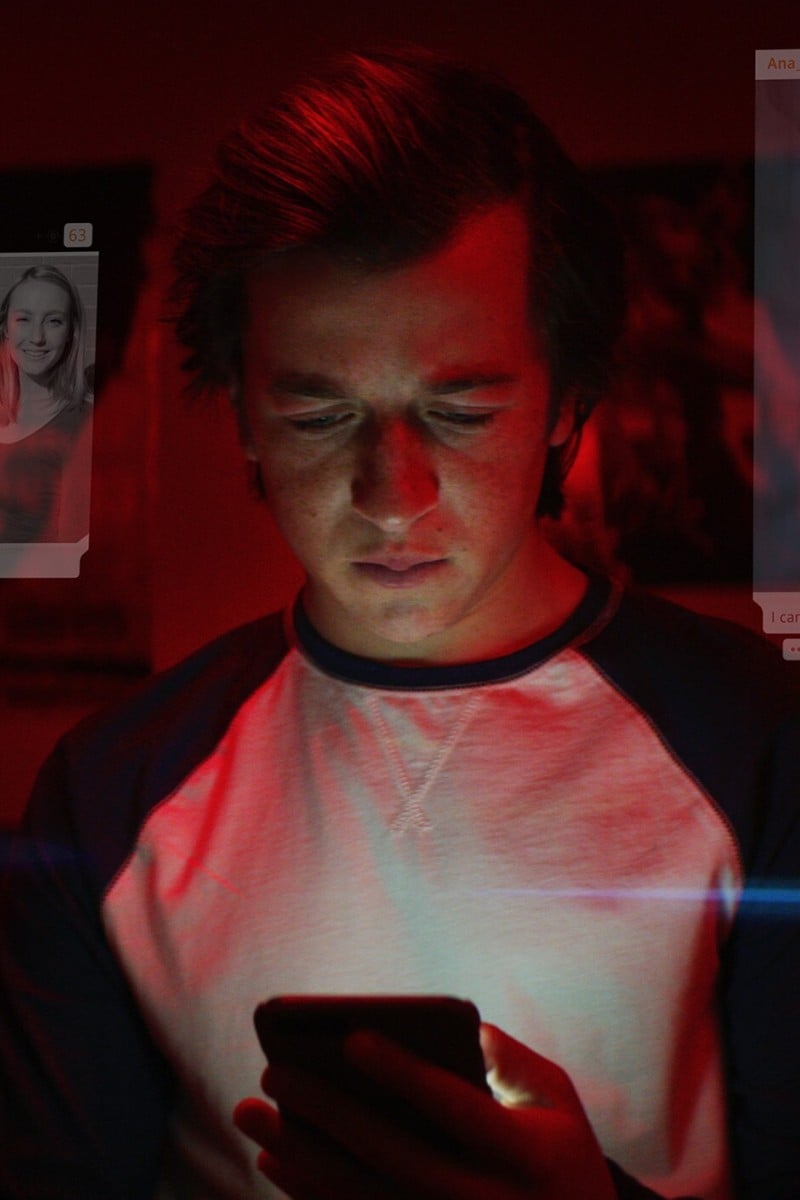 'The Social Dilemma' movie review: this film will make you think twice about Facebook, Instagram, Twitter
The Netflix documentary paints an alarming picture of how social media shapes our lives

Former Google, Facebook and Pinterest execs among commentators pointing to risks these platforms bring to democracy and mental health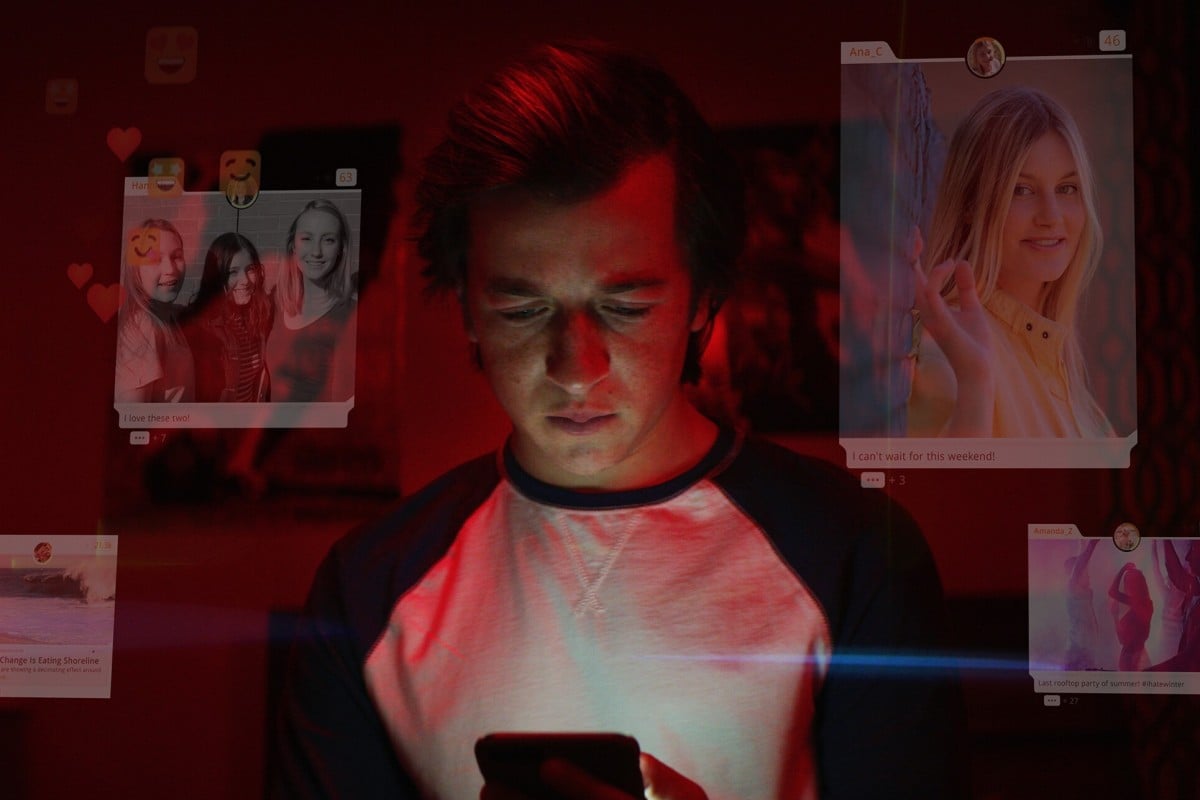 In a dramatised part of the documentary, we see how social media impacts Ben (Skyler Gisondo) and his family. Photo: DPA
Once you've watched Netflix' hugely popular documentary The Social Dilemma, taking out your phone suddenly feels different. You think about how every interaction changes your mood, how every notification might be manipulating you.
The documentary features a host of former employees in key positions at Facebook, Google, Twitter and Instagram speaking out about the fundamental crisis.
This Netflix original film, directed by Jeff Orlowski, is currently one of the most-viewed shows on the streaming platform. And it's got people talking about the potential risks of the apps we turn to every day.
"It's plain as day to me. These services are killing people," Tim Kendall, former chief executive at Facebook and former Pinterest President, says in the film. "You are a lab rat. We are all lab rats," says Sandy Parakilas, who used to work for Facebook's data protection division.
"When do you check your phone in the morning? Is it before you pee or while you're peeing?" asks Roger McNamee, one of Facebook's first investors.
Billie Eilish defends Gen Z's use of social media
Social media is addictive and dangerous. But why? Because money rules these platforms and we still pay for them while thinking they are free, those interviewed in the documentary agree.
"If you don't pay for the product, YOU are the product," says Tristan Harris, formerly responsible for design ethics at Google, adding that each free-of-charge platform uses a business model aiming at glueing customers to the screen.
To drive home the point and bring it into reality, the interviews are accompanied by an acted-out story of one family. Their story unfolds as we see the impact of social media on the son, while the mother struggles to separate him from his phone.
Social media literacy basics: remember, your posts will exist forever
The Social Dilemma only allows for one conclusion: if we allow these platforms to continue harvesting data to sell ads advertisements and to continue controlling our lives with algorithms while neglecting questions of ethics, then they will be our demise.
But how to escape the draw? The documentary reveals many problems, but fails to offer a practical way out, like how the former social media employees now deal with all of it themselves. In fact, we're only given the chance to get away from our screens when the credits roll.
Nevertheless, The Social Dilemma is definitely worth watching and will inevitably prompt you to question your own online habits.
Why it's important to be able tell fake news from what's real
"Everyone needs to watch @SocialDilemma_documentary. It's incredibly important and the irony that I'm tweeting about it is not lost on me," actress Caitriona Balfe, known for her role in Outlander, recently wrote on Twitter.
Sean John Combs aka Puff Daddy said, also on Twitter: "Just watched #TheSocialDilemma, I think it should win Picture of the Year or at least best Documentary. Y'all should check it out! Sometimes if you knew better you'd do better ..."
Sign up for the YP Teachers Newsletter
Get updates for teachers sent directly to your inbox
Sign up for YP Weekly
Get updates sent directly to your inbox