6 times modern technology like an iPhone or Uber would ruin horror movies
If the characters in scary films had Google maps, would they ever get lost in the dark and scary wood in the first place?

TripAdvisor would've completely overhauled the plots to 'The Shining' and 'Blair Witch Project' – just saying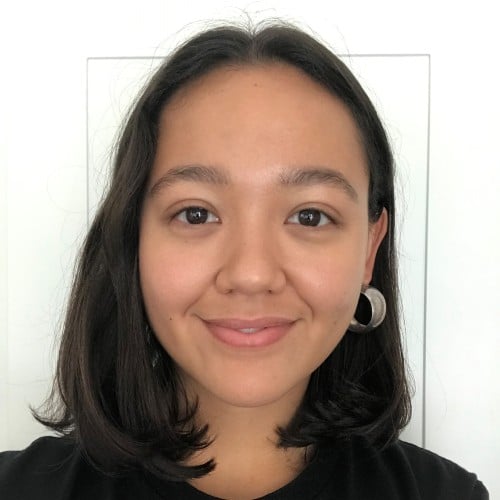 Amalissa joined Young Post in 2020 as the Junior Reporter Manager. She has an interest in lifestyle, culture and fashion and assists young people in their pursuit of journalism.
'So the victim googled zombies and told me I don't exist? Who even am I?'
Most people have seen enough horror movies to avoid making silly choices that get them into terrifying situations. A spooky, boarded-up house at the end of the road? It's not a good idea to explore it. A campsite where multiple teenagers have been murdered? Maybe pitch your tent somewhere else. A creepy doll in an old shop? It's not coming home with you.
But have you noticed what horror movies lack? Modern-day tech. Unbridled access to technology would likely cut them in half, save everyone involved, and possibly even prevent the stories from happening at all.
Here's how it would go down. . .
We've all checked out Trip Advisor to see what others say about a particular destination. If the people in horror films read consistent one-star reviews for the weird hostels where tourists disappear, it would probably discourage them from booking.
The 15 best horror movies if you're new to the genre
Imagine reading this:
"Never stay here!!! 1) Rooms are small and dirty, 2) Shower doesn't work, 3) No air con, 4) Staff are rude and keep saying "you're next" in ominous tones which is super weird, and 5) There's always screaming down the hallway even though the hotel is empty?? Anyway, I wouldn't recommend, BAD service overall."
That's a hard "no", then.
Think about all the problems that could be solved simply by having a smartphone. Flashlight? Check. WhatsApp to tell your friends to hide? Check. Google to find ways to banish demons instantly? Check. Find My iPhone if you're trapped in the basement? Check. TikTok to make a viral video of your cat speaking in Satanic tongues? Check.
To be honest, though, if the characters did have phones, they'd be too busy scrolling through Instagram to leave their bedroom and get into trouble anyway.
Are you lost? Did you take a wrong turn? Instead of finding an alternate route through the forest, or going into the lone, creepy house to ask for directions, just whip out Google Maps for a straightforward answer.
None of that "all the roads around here lead to Hell" malarkey, and it's definitely the best way to avoid being kidnapped. You'll be home before you know it.
So your car won't start, there's no public transport, and the killer with a machete is getting closer to your hiding spot. What do you do? You won't get far on foot and it would be dumb to try to fight the mass murderer.
Start with Coraline, and work your way up to A Quiet Place for the ultimate intro to scary films
Just call an Uber and you can time your escape when the getaway car arrives. Five stars if a Tesla quietly arrives, and an extra tip if the driver runs over the killer.
It's midnight, you're gaming, and you've got your soundproof headphones on – life is good. But then, your bedroom door slams behind you and there are slow, dragging footsteps getting closer and closer and … wait. You can't hear anything. You're too focused on your game.
The terrifying ghost behind you can't distract you from the screen. "Helloooooo! I'm trying to haunt you!" he'll shriek as he waves his translucent hand in front of your face, but you don't even blink because you're too busy ... killing zombies.
First of all, if someone's knocking on the door in the middle of the night, why would you open it? If your friend didn't text you that they're coming over, who else would it be other than a stranger with dark intentions? If you don't have a door cam that links up to your phone so you can see who's there, you should get one.
Besides, it would make your life easier in general because you wouldn't have to get out of bed to see if your Amazon haul has arrived.
Sign up for the YP Teachers Newsletter
Get updates for teachers sent directly to your inbox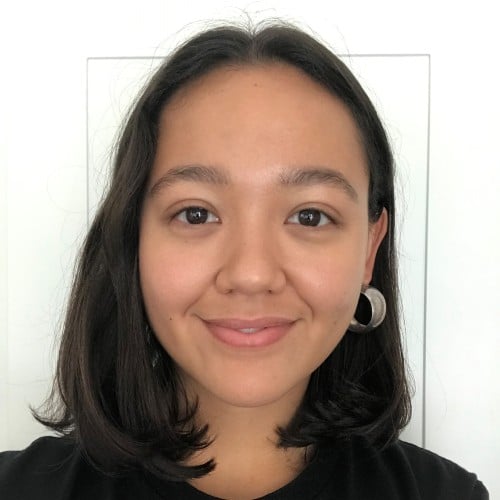 Amalissa joined Young Post in 2020 as the Junior Reporter Manager. She has an interest in lifestyle, culture and fashion and assists young people in their pursuit of journalism.
Sign up for YP Weekly
Get updates sent directly to your inbox