Review: Shawn Mendes Netflix documentary shows the ordinary side of the star (and Camilla Cabello!)
'In Wonder' lets us see the normal side of the singer, from his family relationships to his fear of losing his voice

Unfortunately, fans don't get to hear any full songs in the film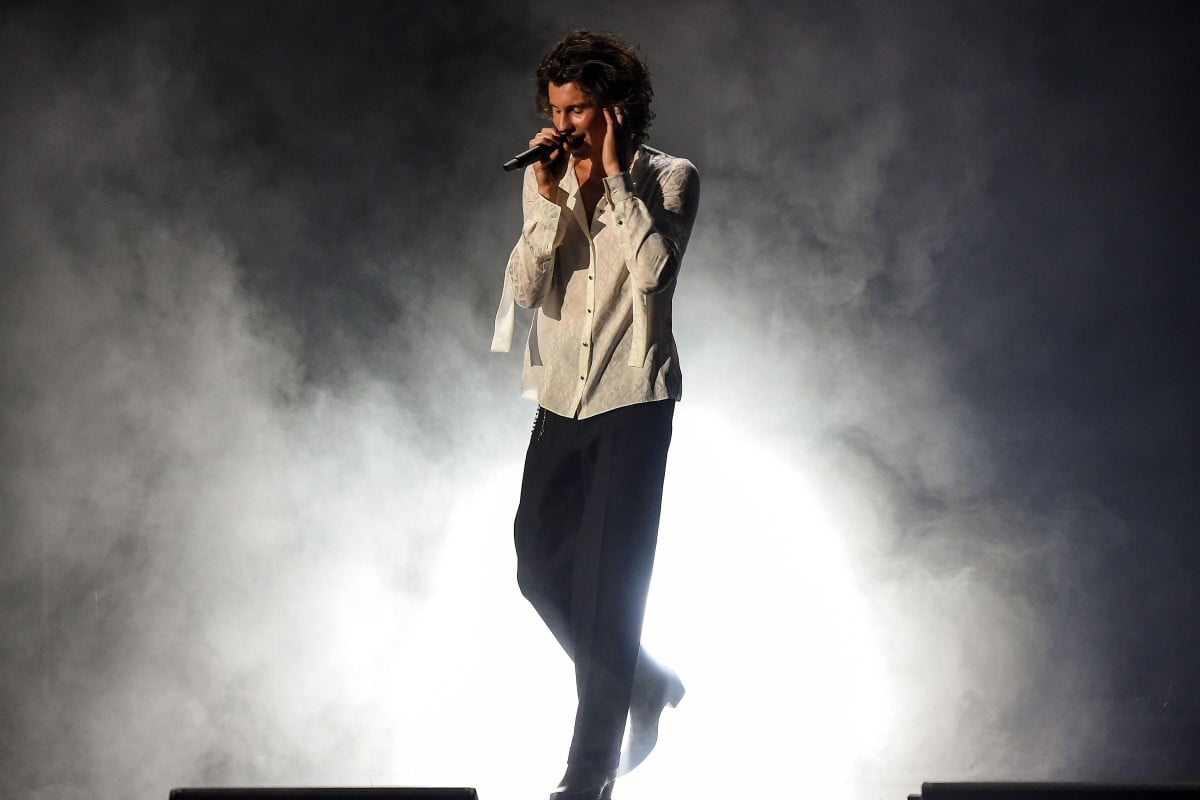 Shawn Mendes most recently performed at the 2020 American Music Awards in Los Angeles. Photo: ABC
The beginning of Shawn Mendes: In Wonder comes straight out of a K-drama - yes, there was a gratuitous shower scene (!), as if you needed a reminder that Shawn is literally the male beauty standard. Have you seen him? He is BEAUTIFUL and has no physical imperfections. HD footage can't lie.
From the trailer and hype surrounding this documentary, the premise of In Wonder was to recap his rise to stardom, and give viewers a glimpse into his relationships (both familial and romantic), his songwriting process, and his aspirations.
While the 83-minute documentary does just that, it doesn't reach its full potential. There are a couple of gems sprinkled throughout - Shawn driving to pick his sister up from school, collaborating with backing vocalists, and his near neuroses about preserving his voice - but all in all, Shawn seems almost too well adjusted ... too ordinary, so the behind-the-scenes are not groundbreaking at all.
The moments designed to make Shawn seem vulnerable end up making him seem like your everyday guy who was just at the right place at the right time. The documentary almost puts up a front that Shawn did not endure much hardship on his road to stardom.
It's as if he woke up one day and had songs on the Billboard Hot 100, which is false, because we also discover that he used to practice the guitar until his fingers bled and had an Olympic athlete-level of focus on his craft. The brief snip of Shawn's manifestation journal does give us a peek into his psyche.
That time we chatted to Shawn Mendes in Hong Kong
For those of you who haven't jumped on the speak-it-to-the-universe-and-it-will-come-true train, a manifestation journal is a dedicated space where one can write down positive thoughts and ideas related to one's goals.
In Shawn's journal, he writes "I will sell out the Rogers Centre", the largest stadium in Canada, (a feat we learn immediately that he did accomplish with ease), and affirmations concerning his voice, such as "I control my brain and my voice. I sing with no tension. My chest voice is strong and healthy." This is one of the rare moments that we see that Shawn is human after all.
Meet K-pop's latest girl band, aespa
Unfortunately during Shawn's world tour, he was forced to cancel his Sao Paulo show half an hour before doors opened due to severe laryngitis and a sinus infection. We see the panic in his eyes when his doctors and vocal coach confirm that performing would risk permanent damage to his vocal cords. His worst nightmare came true and yet, everything turned out fine a few minutes later. So much tension was built up for naught.
If you ship Shamila (Shawn Mendes and Camila Cabello), you're in for a treat. Camila herself does not have a lot of screen time, but her presence is felt throughout. There was a brief interview where she shared how they met, how they spent years as friends before dating, but you can easily spot her in the periphery of most scenes. Shawn is really, really smitten. All the songs he's ever written were about her! Camila was his muse all along! Ahh!
Hong Kong dubstep musician makes a name for himself on Spotify
It is mildly annoying that we don't get to hear a full take of any one song. It would have been nice if we could have heard the title track Wonder in its entirety! Playing it during the end credits doesn't count.
The biggest takeaway from this documentary is that Shawn takes everything in his stride. He's ridiculously good looking and equally easy-going. He's still the same person he was before he became famous - he just has a Tesla and a superstar girlfriend now.
Sign up for the YP Teachers Newsletter
Get updates for teachers sent directly to your inbox
Sign up for YP Weekly
Get updates sent directly to your inbox