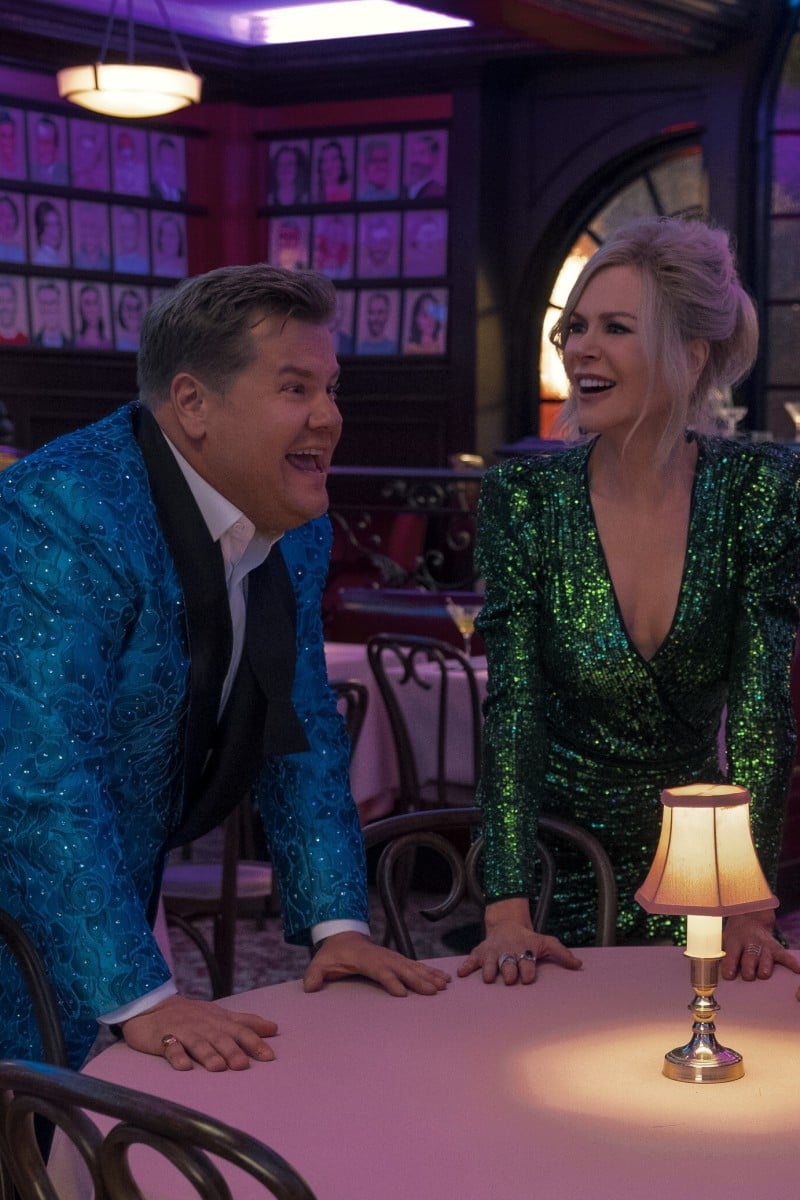 'The Prom' movie review: Ryan Murphy's progressive musical pays tribute to embracing differences
The Netflix adaptation of the Broadway show features an A-list cast including Nicole Kidman, Meryl Streep and James Corden

The film is based on a true story of an LGBTQ+ teen and a cancelled end-of-year party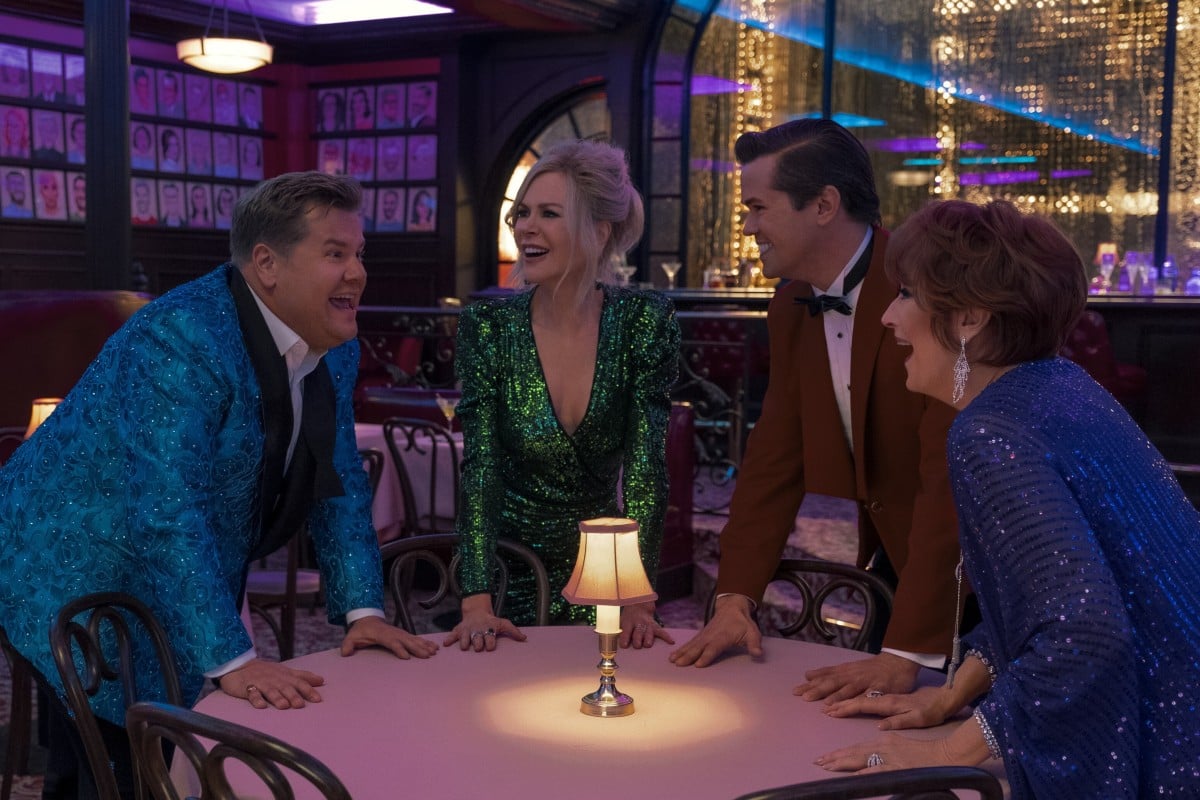 Washed-up Broadway stars (from left, James Corden, Nicole Kidman, Andrew Rannells and Meryl Streep) decide to take small-town social injustice in hand. Photo: Netflix via AP
Having just opened a new musical about Eleanor Roosevelt, fading Broadway star Dee Dee Allen (Meryl Streep) is waiting with her co-star, Barry Glickman (James Corden), for the reviews to declare their show a hit. The champagne starts flowing when the New Jersey Star-Ledger loves it. But The New York Times hammers a coffin nail so hard that Dee Dee and Barry fear for their futures.
They drown their sorrows with two other down-on-their-luck troupers: ageing chorus girl Angie Dickinson (Nicole Kidman) and Juilliard grad-turned-sitcom-star-turned-bartender Trent Oliver (Andrew Rannells) until, mid-pity-party, a light bulb goes off. To rehabilitate their careers, they need to become celebrity activists!
Scrolling through Twitter, Angie learns about a cancelled, small-town high school prom. The PTA shut it down to prevent Emma (Jo Ellen Pellman), a lesbian student, bringing her girlfriend, and sullying the morals of the town's citizens.
Dating Amber is the platonic queer love story we all deserve
The story has gone viral, and before you know it these desperate hams decide to take it up as their cause. They head to the Midwest to rally behind the ostracised teen and change the hearts, minds – and wardrobe – of everybody else.
If you liked the film versions of Mamma Mia! or Les Miserables, then you'll probably enjoy The Prom. It is based on a real-life 2010 prom cancellation incident in Itawamba County, Mississippi, involving a lesbian teen, her intended prom date and the subsequent controversy, and was first adapted for the Broadway stage in 2018.
Ageing actress Angie (Nicole Kidman, left) believes helping Emma (Jo Ellen Pellman) will help her career. Photo: Netflix via APRyan Murphy (Glee, American Horror Story) saw it, loved it, and bookmarked it for his schedule.
If you like the music here, you're in. If you don't, you may find yourself halfway out before the opening number's finished. The lyrics have their moments: there's some deft, quick wordplay in lines such as "this tour-de-force will not be forced to tour!"
The funniest movies that will make you literally LOL
The music, meanwhile, settles for energetic but watery pop generica, though when the writers let loose with a ballad, they do so with a welcome lightness of touch.
The cast are all impressive, but Streep (shocker) shines brightest of all. She has an impressive voice, but more than that, can act the heck out of a song (surely essential in any musical).
What's perhaps most stirring about Murphy's film is the commitment of his A-list talent to the cause of LGBTQ acceptance. The Prom flirts with being the most elaborate public service announcement ever created, but only an android will fail to be moved by the scale of the sentiment, and the glamorous embrace of difference.
Sign up for the YP Teachers Newsletter
Get updates for teachers sent directly to your inbox
Sign up for YP Weekly
Get updates sent directly to your inbox