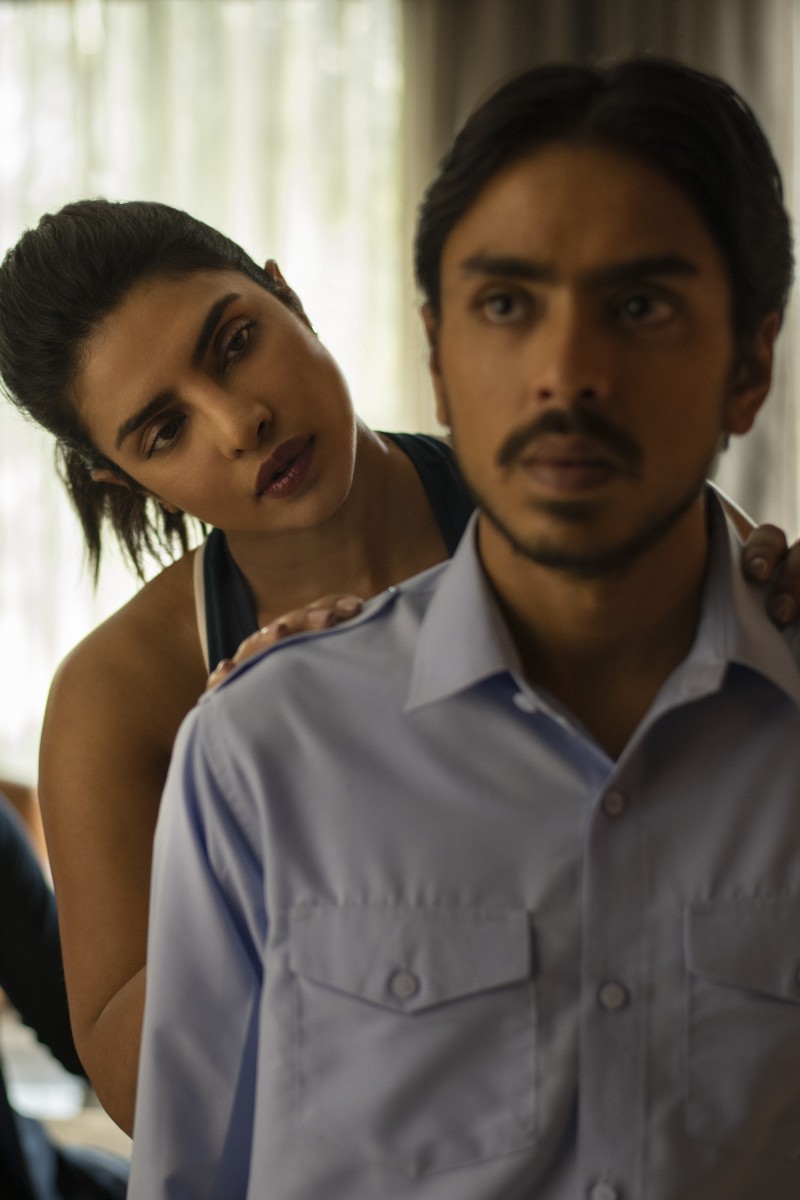 'The White Tiger' movie review: Netflix film an illuminating tale of crime, oppression and escape
Priyanka Chopra Jonas joins Ramin Bahrani's adaptation of Aravind Adiga's Man Booker Prize-winning novel

The story explores moral conundrums and expectations based on class and caste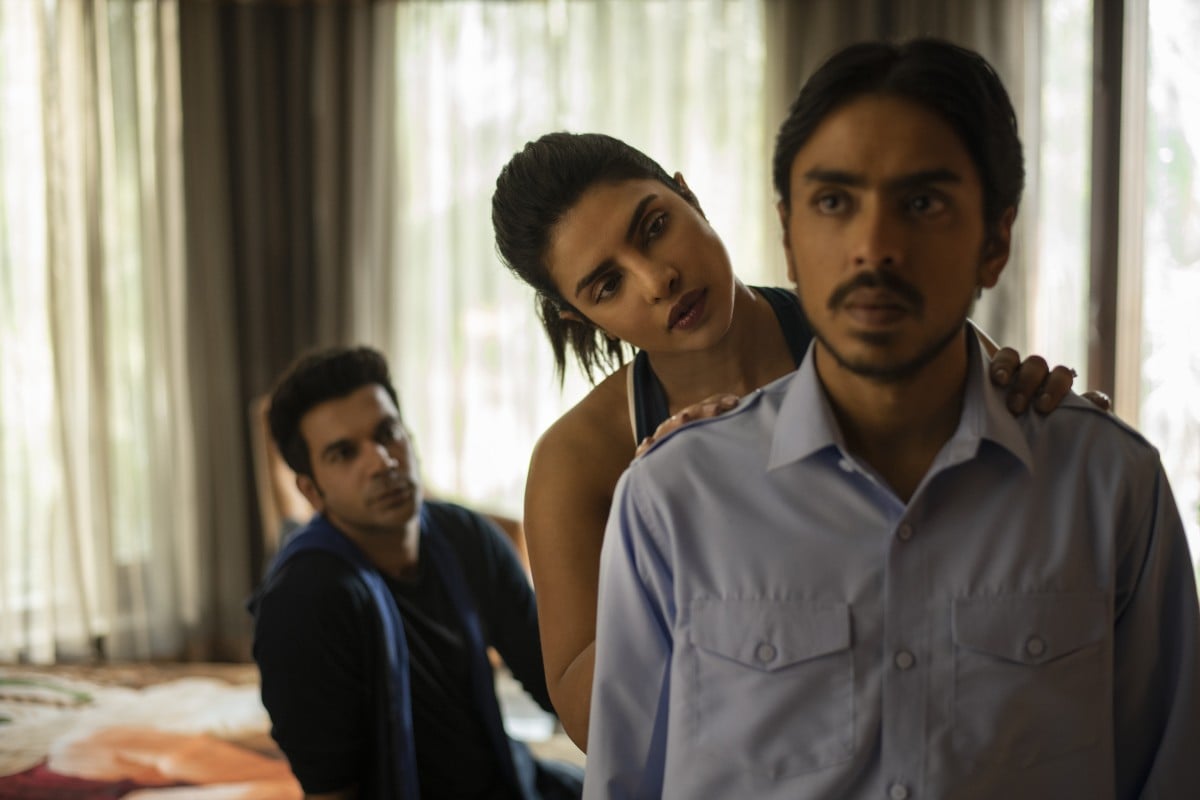 Balram (Adarsh Gourav, right) learns some hard truths about the country's upper echelons by working for Ashok (Rajkummar Rao, left) and Pinky (Priyanka Chopra Jonas). Photo: AP
Animals abound in Ramin Bahrani's The White Tiger, a wild and rollicking adaptation of Aravind Adiga's Man Booker Prize-winning novel.
Animals are how our protagonist, Balram (Adarsh Gourav, in a chameleonic performance), makes sense of the world into which he's born: an oppressively hierarchical Indian society that rigidly classifies people according to their caste, class, religion and gender.
Balram, a poor, undereducated villager, feels trapped in a metaphorical rooster coop, waiting to be slaughtered. He imagines escaping this cage, evolving into that rarest of creatures, born once in a lifetime: the white tiger. He'll have to do things he'd never imagined to achieve that.
Netflix's French show Lupin is the adrenaline-packed show you need this month
Bahrani's film is the story of a marginalised young man infiltrating the upper echelons of the moneyed classes by any means necessary.it's a sleek, beautifully acted addition to an ancient canon of storytelling for the stage, the page and the movies.
The canon in question hinges on the wily, put-upon servant outwitting his credulous and/or cruel masters. Sometimes these tales are strictly for laughs. Other times they're a blunt, cynical reminder of human misery and caste systems everywhere, not just in India.
Balram learns that the only way to transcend one's station in life is through "crime or politics", not a million-rupee game show prize (in a nod to Slumdog Millionaire, dismissing any easy comparisons).
If you're inspired by retro clothes and music, you need to be watching this series
Set between 2007 and 2012, The White Tiger follows Balram's transformation from wide-eyed "country mouse" who strives only for servitude, into a slick "entrepreneur" with a ponytail and waxed moustache, and a taste for the finer things in life.
In a narrative framing device, this wealthy Bangalore businessman pens an email to Wen Jiabao, the former Chinese premier, on the eve of his visit to India. Balram wants to tell him this story of how he made it here, proud, but candid about the dark details.
It all began when he was hired as a driver for Ashok (Rajkummar Rao) and Pinky (Priyanka Chopra Jonas), who have just returned from America.
10 Korean films you just have to watch
Serving a rich man is all Balram has ever aspired to, but once he passes through the front gates of Ashok's palatial home, he learns the ways of the rich, the cruelties both big and small, the way they game the system in their favour.
Knowing where Balram ends up makes for a mystery as the audience attempts to understand how he gets from point A to point B. But as the film progresses to its inevitable ending, it leaves us wanting in terms of resolution. Balram gets what he wants, but at what cost?
The White Tiger offers a cutting analysis, but no easy answers, leaving one with an uneasy feeling about not only what it means to make it, but what it takes.
Sign up for the YP Teachers Newsletter
Get updates for teachers sent directly to your inbox
Sign up for YP Weekly
Get updates sent directly to your inbox