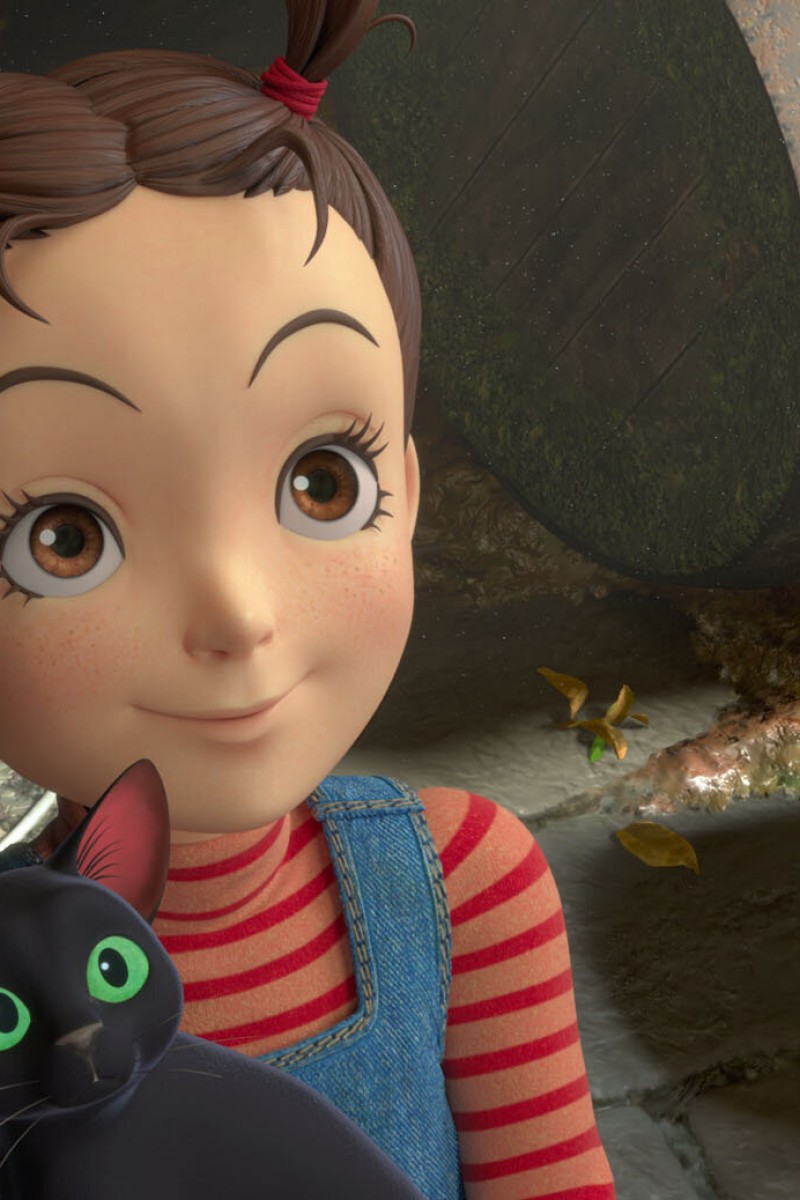 Studio Ghlibli sets a new course with 'Earwig and the Witch', with Hayao Miyazaki's son in charge
The film is the studio's first to use fully computer-generated animation and is aimed at a slightly younger audience than usual

The movie is based on a book by the same writer who inspired 'Howl's Moving Castle' and reminds viewers of 'Kiki's Delivery Service'
'Earwig and the Witch' is Studio Ghibli's first film to rely solely on computer animation. Photo: NHK
This new animated feature from Studio Ghibli, directed by Hayao Miyazaki's son Goro, shows a new stylistic direction for the studio. Hayao is now completing How Do You Live?, which is presumed to be his last film, and Earwig and the Witch is reportedly an attempt to set a course for how Ghibli will go forward without him.
Earwig and the Witch is the studio's first film to fully use computer-generated animation, and it seems to be pitched at a slightly younger audience than its usual fare. Goro's work has always been less poetic than that of his imaginative father, and Earwig is no different in that respect. But it's a solid piece of filmmaking, and animation fans of all ages will still find it enjoyable.
The story is based on a book by British author Diana Wynne Jones, who also wrote the book that inspired Hayao's epic anti-war saga Howl's Moving Castle. It's a relative small-scale story about witchcraft that reminds of Ghibli's quietly touching Kiki's Delivery Service.
Why do Studio Ghibli movies always leave such an impact?
Hayao chose the book as a possible adaptation for himself, but decided to work on How Do You Live? instead, and after a discussion with Goro, left him to make it the way he wanted.
Earwig, a confident little girl, is taken from her orphanage by Bella and Mandrake, a couple of witches who need a servant. But Earwig has ruled the roost at the orphanage by using her clever social skills, and feels that she can get the two witches under control once she has figured out what motivates them.
Aided by Bella's cat, who is fed up with having to help her make foul-smelling spells, Earwig sets a plan into motion that she hopes will turn the situation to her advantage. Like other Ghibli films, Earwig and the Witch treats childhood in a more adult way than most children's animations, with the emphasis being on gentle manipulation rather than innocence.
Studio Ghibli films other than Spirited Away and My Neighbour Totoro
Ghibli is well-known for its hand-drawn animation, but since 1997's Princess Mononoke, the studio has used computer animation for some the effects, and it co-developed a software that made CGI look close to hand-drawn work.
The animation in Earwig may be fully computer generated, but it is beautifully done, and depicts human movement and facial expressions almost as well as the studio's delicate hand-drawn work. The backdrops, landscapes and locations retain a hand-drawn look, allowing the film to fit nicely into the studio's body of work.
Purists will want to see the subtitled Japanese-language version, although English speakers will find the dubbing – which features veteran actor Richard E. Grant expertly voicing Mandrake, and Downton Abbey's Dan Stevens as the cat – surprisingly entertaining.
Sign up for the YP Teachers Newsletter
Get updates for teachers sent directly to your inbox
Sign up for YP Weekly
Get updates sent directly to your inbox