'Minari' review: An essential portrait of the American immigrant experience
Filmmaker Lee Isaac Chung based the film on his own childhood, when his family moved from Korea to the US to start a farm

The touching film stars Steven Yeun, Han Ye-ri, Noel Kate Cho, Alan Kim and Youn Yuh-jung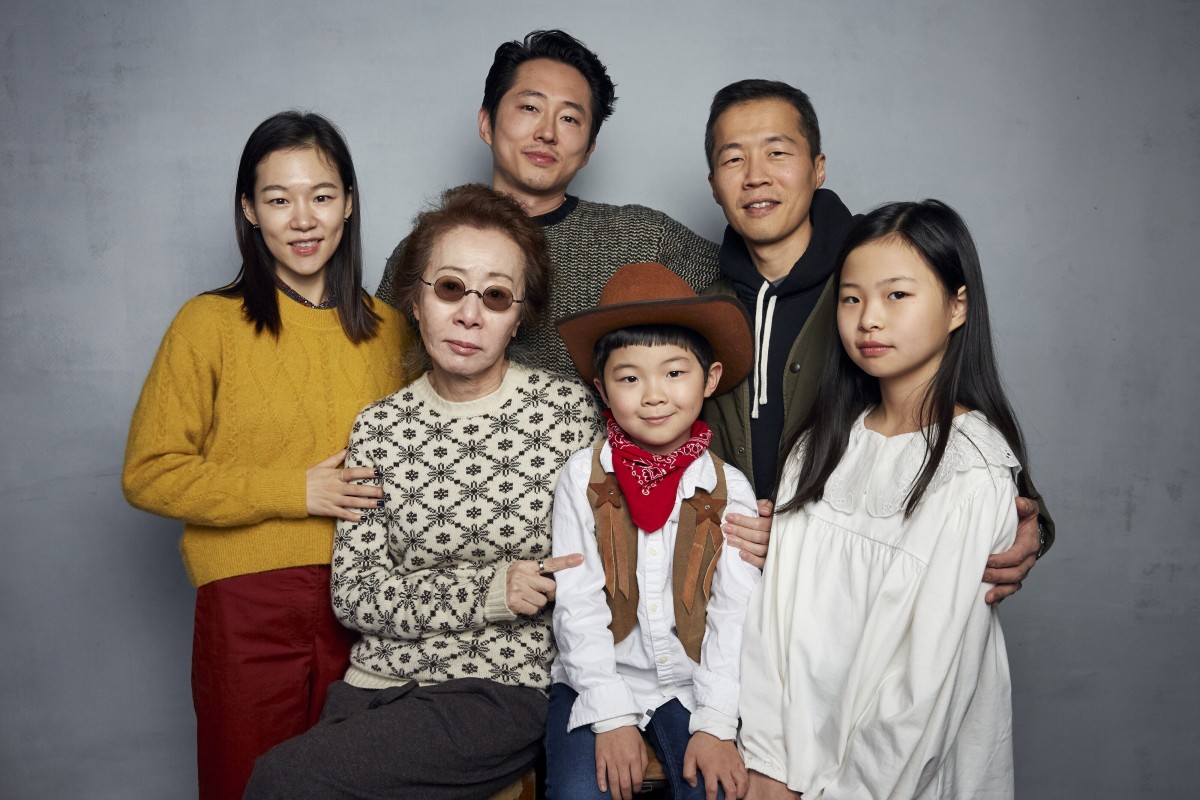 Han Yeri, from top left, Steven Yeun, director Lee Isaac Chung, Yuh Jung Youn, from bottom left, Alan Kim, and Noel Cho star in 'Minari'. Photo: AP
Minari could not be more personal. Filmmaker Lee Isaac Chung based the film on his own childhood in the 1980s, when his Korean American parents moved to the US state of Arkansas to start a farm. And it's the specificity of this delicate tale that makes it so universal and so great.
Only a rare and special kind of film has you fully invested from the first minute, and Minari makes you fall in love with the Yi family immediately. Steven Yeun is the father, Jacob, who has moved his wife, Monica (Han Ye-ri), their daughter, Anne (Noel Kate Cho), and son, David (Alan Kim), to Arkansas with the promise of a new start.
How funny it is to imagine a time not so long ago when it was possible to not know what the house your husband has bought looks like, but Monica's face turns subtly to stone when they pull into their vast lot to find a trailer home on concrete blocks. Inside, it's even bleaker. But the kids don't seem to mind. They think it's cool that their home has wheels and take off running through the massive yard.
There is a little bit of tension between mum and dad. Monica thinks they left California for space and more affordable living. Jacob later admits that he wants to be a farmer and to get out of the business of sexing chickens at the hatchery.
How Hollywood underrepresents Asian male actors
The addition of Grandma (Youn Yuh-jung), straight from Korea, helps quite a bit with the humour. She plays cards and swears and doesn't know how to bake cookies and likes wrestling. But she also helps David, who has health issues and Monica treats like a porcelain doll, enjoy being a kid. One of the great triumphs of Minari is its presentation of authentic childhood.
Anne is aware of her parents' friction and tries to be a kind of surrogate parent. David, meanwhile, is more unformed at only six, but still has his own dramas and fears. He is first anxious about the grandma he has never met and has to share a room with, then disappointed and judgmental (he says she doesn't act like a real grandmother and smells like Korea). Their relationship transforms and grows, however, and turns into real love and connection even if it remains imperfect.
Korean films from 2020 you need to see
It's the story of a husband and a wife whose life has not gone as planned and who are losing faith in one another. It's the story of immigrants assimilating into the heartland while trying to preserve their own heritage. It's the story of young kids torn between cultures. It's the story of a little boy and his grandmother. It's the story of anger and expectations and love and life. It is the story of an American family.
Sign up for the YP Teachers Newsletter
Get updates for teachers sent directly to your inbox
Sign up for YP Weekly
Get updates sent directly to your inbox