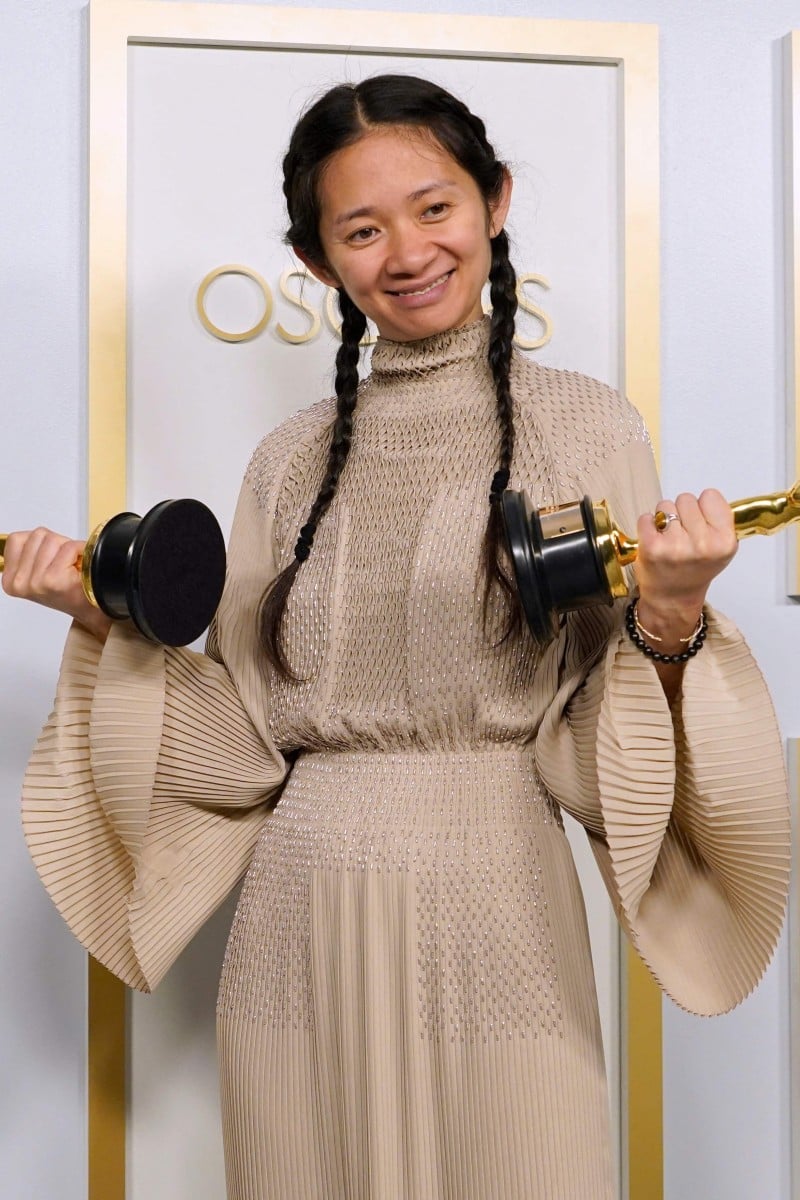 15 of the best feel-good films by female directors to watch after the intensity of 'Nomadland'
Chloe Zhao took the 2021 Academy Award for best director for her profound, often sad, but ultimately uplifting film

While only one other female director has won that Oscar, many, many more have made great movies that deserve to be celebrated
Karly joined Young Post with a background in educational publishing, and a degree in law. With a career in youth news and language, education seemed the natural fit. She covers local education matters, news in education, English language learning, and everything teen-related.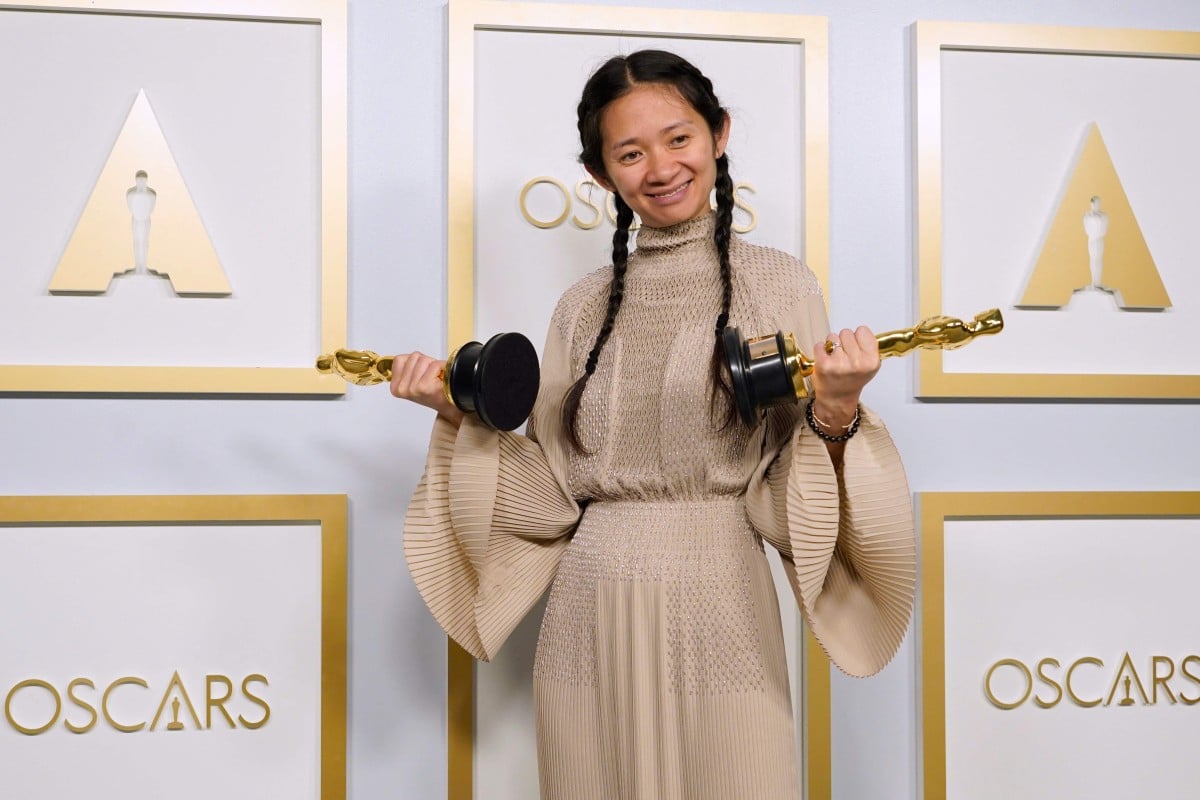 Chloe Zhao reminds us that women directors have made a lot of great movies. Photo: AFP
At the 2021 Academy Awards, Chinese-born Chloe Zhao became only the second ever female to win the Best Director Oscar for her film Nomadland (which also won Best Picture), and the first woman of colour.
This was the first time in the film awards' 93-year history with two female nominees in the category. The other was British actress and filmmaker Emerald Fennell for Promising Young Woman.
To celebrate her win, here are 15 feel-good movies you forgot were helmed by female directors. They may not all have received shiny gold statues, but they all remind us of the power of representation, and of finding life's joys.
Clueless – Amy Heckerling
Take it from someone who was there: this is a pretty great depiction of 90s life. OK, so not everyone was quite so wealthy, but yes, a lot of us did dress like this, and yes, the cell phones were that big. An adaptation of Jane Austen's Emma, this coming-of-age comedy that celebrates friendship and being true to yourself.
Wonder Woman – Patty Jenkins
This DC film succeeded in a Marvels-like, not-just-for-super-fans way where so many of the others in the franchise – Aquaman, Batman v Superman: Dawn of Justice – did not. It proved women could direct action movies, and kick serious butt.
To All the Boys I've Loved Before – Susan Johnson
Representation! Relatability! Yakult! What's not to like about this Netflix runaway hit?!
Bend It Like Beckham – Gurinder Chadha
Before Keira Knightley was a twice-Oscar-nominated actor and humanitarian activist, she took the supporting role in this little British film that challenged gender stereotypes, cultural stereotypes, and extolled the healing power of sport.
If you've ever felt like everything in life would be so much easier if you were an adult, you should check out this Tom Hanks classic. It will make you appreciate the wonders of childhood, and hopefully the adventure of your teenage years – and carry those lessons into adulthood. Plus, if you're into the 80s aesthetic, there's heaps of inspo.
Frozen I (& II) – Jennifer Lee (with Chris Buck)
Yes, yes, yes, we know the song will now be stuck in your head for days, but you can't help but care about the characters in this movie, cheer that one of the highest-grossing films of all time was directed by a woman – and salute that that success led to an equally uplifting sequel.
A Beautiful Day in the Neighbourhood – Marielle Heller
The world's nicest actor Tom Hanks plays America's nicest TV host, Mr Rogers. Fred Rogers had a TV show in the US that ran from the late 1960s until 2001 that basically embraced the importance of kindness. It's adorable.
A League of Their Own – Penny Marshall
Hanks (and Marshall) again, but this time, he's not the lead. Inspired by a real league, the focus is an all-female professional baseball team set up during the second world war. It being the 1940s, the women face sexism galore, and have no real choice but to grin and bear it. But that isn't the focus here, really; this is a celebration of sports for the sake of sports. The players just happen to be female.
Sure, this is a film about a family keeping the grandma's terminal cancer diagnosis from her, and spending one last holiday with her. It's melancholy frequently, heartbreaking often and introspective throughout. But it explores the importance of family and "home" – and Awkwafina stars, so you know there'll be some lols.
Shrek – Vicky Jensen (with Andrew Adamson)
The anti-fairy tale to top all anti-fairy tales, this semi-spoof of Disney cartoons is one of those films that has something for everyone, from your toddler cousin to your grandparents. It's silly and funny, and on a grey day, sometimes that's all you need.
This New Zealand title saw its 13-year-old lead actress, Keisha Castle-Hughes, become the youngest ever nominee for the Best Actress Oscar. It follows a tweenaged Maori girl whose ambition is to become the chief of her tribe – a role traditionally seen as only suited to males. As well championing the tribal traditions of New Zealand's indigenous people, the film reminds us to challenge the norms, and fight for what we believe in.
Queen of Katwe – Mira Nair
Based on a true story, this follows a young girl who lives in a slum in Uganda who learns to play chess – and learns that the situation one is born into need never limit one's hopes and dreams. Chess may not be a sport, but this is a "sports movie" in that it traces an underdog's successes and losses as she overcomes the near-impossible, and learns to believe in herself.
When you think of period films about the upper classes, you don't tend to imagine non-white people in palaces and mansions. But they did exist. Inspired by a painting of a mixed-race 18th-century woman, this is a visual delight, but more importantly it reflects on societal expectations, racism, sexism, and how much better the world could be if we all just made the effort to think for ourselves.
Always Be My Maybe – Nahnatchka Khan
An unashamed rom-com, this also makes some pretty smart social commentary on society's expectations, and normalises the idea of a largely Asian American cast without making it a "thing". Plus the Keanu Reeves scenes are just ... *chef's kiss*
Pitch Perfect 2 – Elizabeth Banks
While the first film in the trio was perhaps the most unexpected and enjoyable, this "middle child" features some excellent music, an extended Snoop Dogg cameo, and a celebration of sisterhood.
Sign up for the YP Teachers Newsletter
Get updates for teachers sent directly to your inbox
Karly joined Young Post with a background in educational publishing, and a degree in law. With a career in youth news and language, education seemed the natural fit. She covers local education matters, news in education, English language learning, and everything teen-related.
Sign up for YP Weekly
Get updates sent directly to your inbox