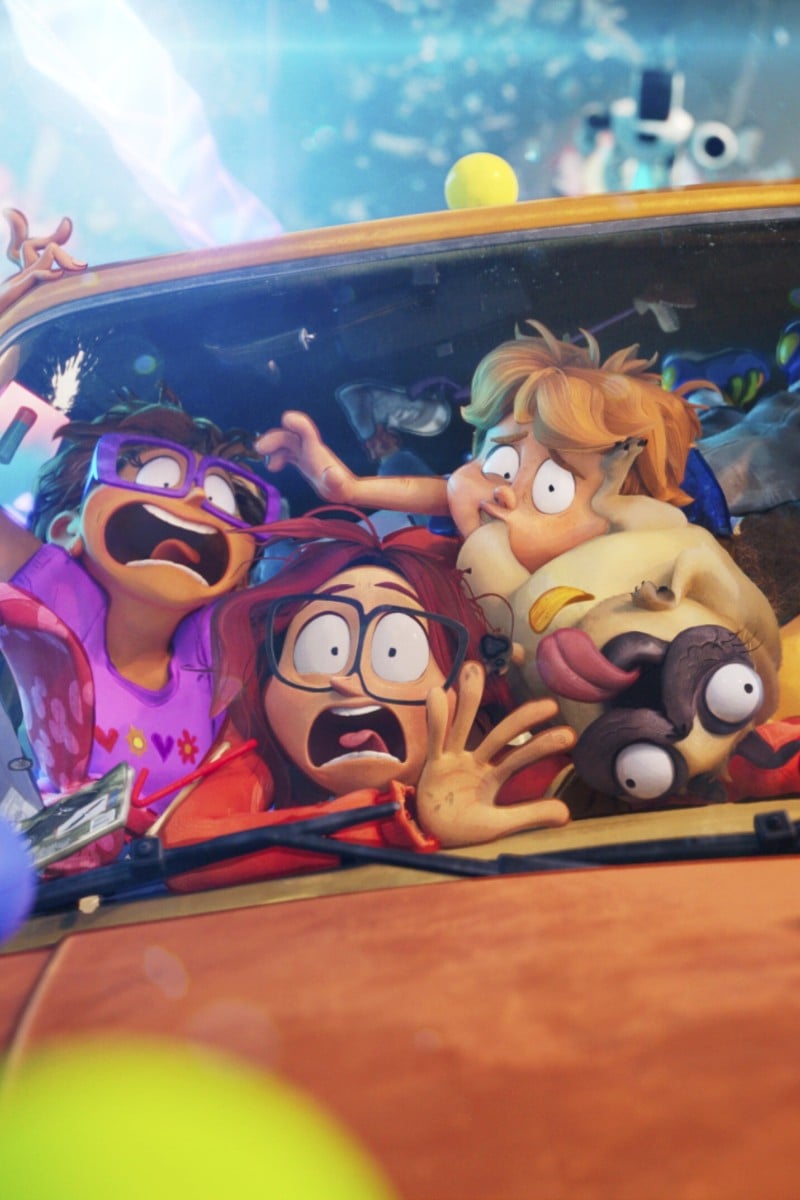 Netflix's 'Mitchells vs the Machines' movie review: A family and their pug battles against evil tech
Heartfelt moments amidst Silicon Valley's uprising of robots, voiced by talents like Olivia Colman and Conan O'Brien

John Legend, Chrissy Teigen, and Maya Rudolph are among the stars voicing the humans in this film who must fight off rebelling mobile phones and Furbys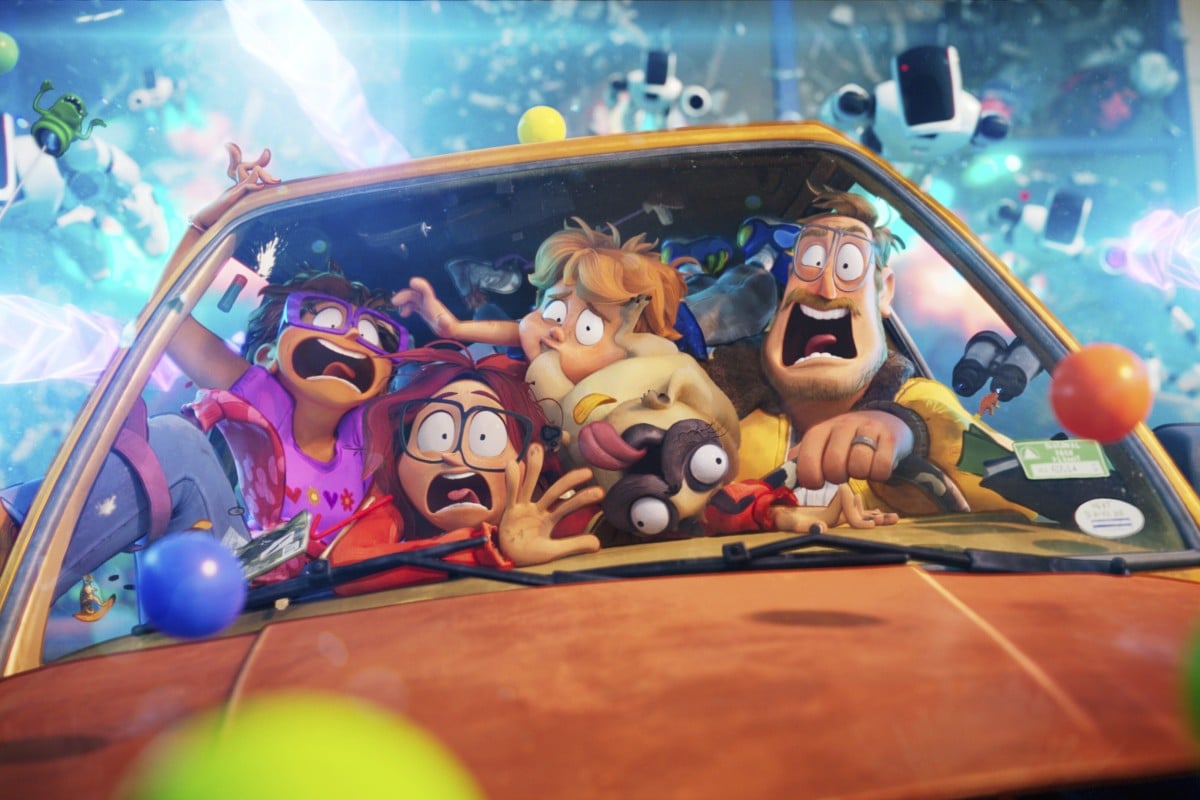 What started off as a family road trip for the Mitchells and their pug has spiraled into a journey to save humanity from destruction. Photo: Netflix / AP
Easily the most heartfelt movie about family life that also includes a robot apocalypse and a pug often mistaken for a loaf of bread, The Mitchells vs. the Machines is an antic, irreverent animated delight that somehow doesn't sacrifice depth even as it hurtles forward at breakneck comic speed.
Director Mike Rianda's film, produced by Phil Lord and Chris Miller, shares much of the DNA of Lord and Miller's other cartoon adventures (The Lego Movie and Spider-Man: Into the Spider-Verse) in its ability to remake movie clichés with eccentric irreverence and modern zeal that other films often miss.
The Mitchells vs. the Machines manages to spin through a sincere father-daughter relationship, our technology addictions, Instagram jealousy, and general feelings of inadequacy, while breezing through an end-of-the-world plot accidentally initiated by a reckless tech CEO. Oh, there are maniacal Furbys, too.
But for all its fast-paced zaniness, The Mitchells vs. the Machines, scripted by Rianda and his writing partner Jeff Rowe (also co-director), is basically a good old-fashioned family road trip movie. The Mitchells are neither a hopeless clan nor a perfect one, but a flawed, loving family.
Rick Mitchell (Danny McBride) is a devoted but distracted dad who, when faced with complicated emotional issues, happily retreats to home improvement and woodworking. He and wife Linda (Maya Rudolph) have a college-bound daughter, Katie (Abbi Jacobson), a younger dinosaur-crazed boy named Aaron (Michael Rianda), and a dog named Monchi, who is voiced by real-life Instagram celebrity, Doug the Pug. They all have their own interests but share a common smartphone addiction.
When Katie is about to leave for college, her relationship with her father has reached a low point. She is an insanely creative budding filmmaker, who can't ever get him to pay attention to her creations. In a last-ditch stab at bringing them closer, Rick cancels Katie's flight, and the family drives across the country instead.
Abby Posey (Charlyne Yi), Hailey Posey (Chrissy Teigen), and Jim Posey (John Legend) are neighbours of the Mitchell family. Photo: Netflix/AP
But the family's plans to bond are dashed as they suddenly find themselves in the middle of a robot revolution, with robots voiced by stars like Conan O'Brien, Olivia Colman, Fred Armisen, and Blake Griffin. Everything from smartphones to evil Furbys are deployed to capture every human on the planet. The Mitchells, by luck and pluck, are the only ones to go undetected, a success owed less to their intelligence than their imperfections.
The engulfing dystopia makes for a dramatic and metaphorical backdrop for the Mitchells to work through their issues. Rianda's film drags a bit in the big finale as the Mitchells go to battle in Silicon Valley.
Pixar's 'Raya and the Last Dragon' shows the importance of representation
But the father-daughter relationship is primary here, and it's really wonderfully done, showing how things evolve between parents and children with time.
It's a bond that's permanent in so many ways but a relationship forever fluctuating with the pushes and pulls of growing up. The filmmakers are always cutting to old home movies and other memories of Rick and Katie in various stages through the years. In The Mitchells vs. the Machines, family life is a brilliant, ever-changing collage.
Sign up for the YP Teachers Newsletter
Get updates for teachers sent directly to your inbox
Sign up for YP Weekly
Get updates sent directly to your inbox