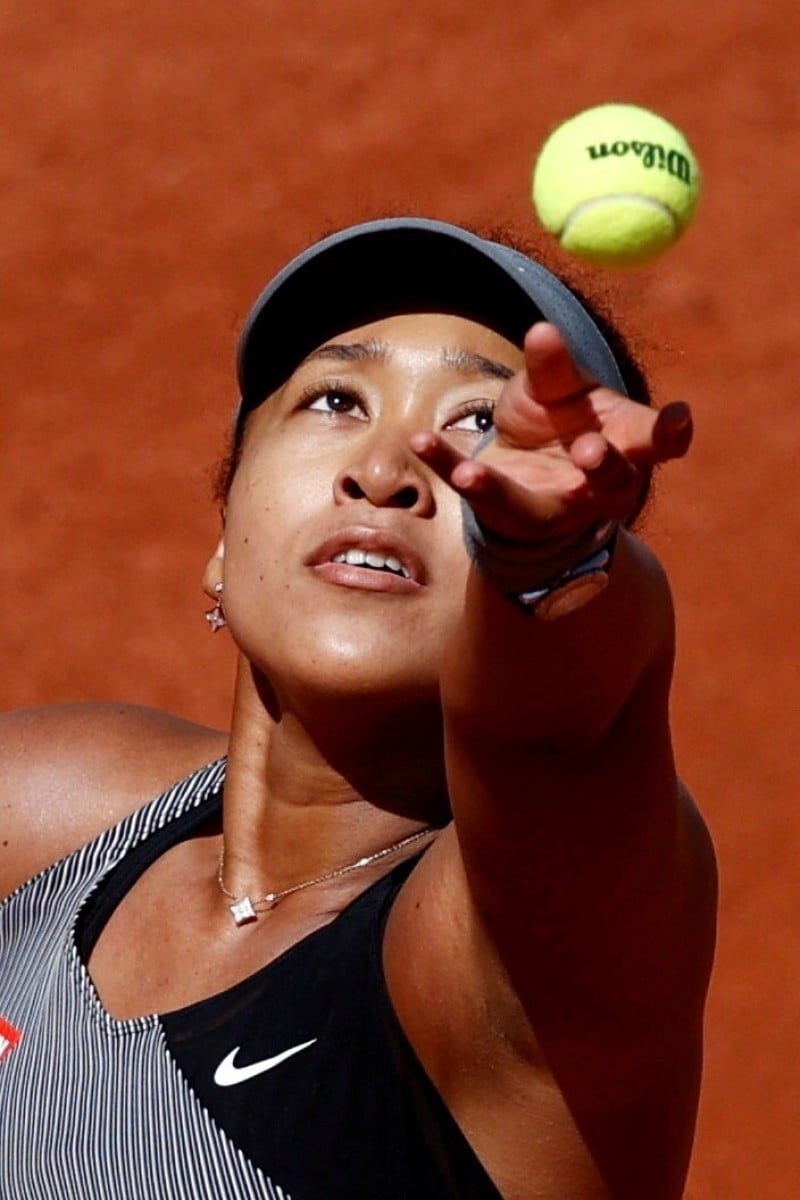 'Naomi Osaka' review: Netflix docuseries explains why the tennis star put her mental health first
The three-part series from director Garret Bradley explores the shy 23-year-old's life in sports, fashion and activism with honestly and vulnerability

Osaka talks about her self-doubt, her worries about disappointing her family and hero Kobe Bryant, and her concern for fellow player Coco Gauff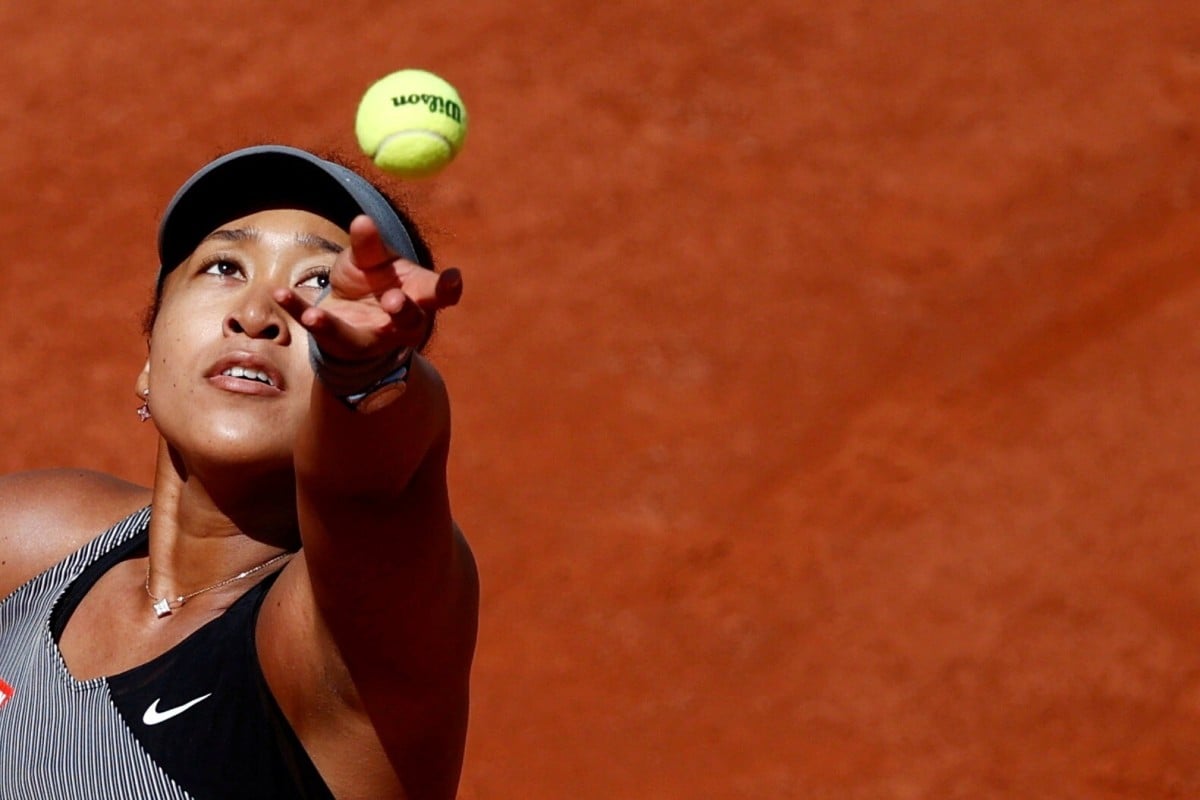 A new three-part docuseries on Netflix explores the life of tennis star Naomi Osaka and gives an intimate look into who she is as a person. Photo: Reuters
If you don't follow sports, you may have become aware of Naomi Osaka, as I did, not for her playing but for her not playing.
Last month, the 23-year-old, who's currently ranked No. 2 in women's tennis, withdrew from the French Open because she did not want to participate in news conferences. Osaka then pulled out of Wimbledon to take "some personal time with friends and family" in advance of the Tokyo Olympics, where she's representing Japan. Last year, she announced that she wouldn't compete in the semifinals of the Western & Southern Open after the police shooting of Jacob Blake in Kenosha, Wisconsin, which basically stopped tennis for a day.
Osaka's fans showed her love online after she withdrew from the French Open
If anything, these decisions have only strengthened her brand; her fans understand that she is superhuman only on the court; her sponsors, who have stuck by her, understand that her fans understand this. Earlier this month, she was named best athlete in women's sports at the ESPYS, and she is on the Olympic-themed July 19 cover of Time magazine, over the quote "It's O.K. to Not Be O.K."
A limited-edition Osaka "Role Model" Barbie, released Monday, sold out in two days.
Naomi Osaka is the simple title of a disarming, compact docuseries that recently premiered on Netflix. Directed by Garrett Bradley across 2019 and 2020, the docuseries could be called a portrait, its approach less informational than artistic. At the same time, its artfully put together bits and pieces, its searching closeups and surrounding details, leave you feeling that you have come to know its subject, rather than merely know about her.
A scene from the Netflix docuseries, "Naomi Osaka." Photo: Netflix/TNS
At something like 111 minutes, split over three episodes, it is short by the current standard for a streaming docuseries. But it is as long as it needs to be, and dividing what is essentially a feature film into three episodes makes it television and gives it a structure that is helpful and allows viewers a peek into Osaka's adventures in fashion and activism, as well as sports.
Tennis notwithstanding, its pace is unusually meditative for a sports documentary. Osaka is famously shy and so soft-spoken that it is sometimes hard to hear her. But her message gets across,and Bradley does a good job of massaging a variety of worse and better audiovisual sources into an aesthetic whole, with a soft, pastel palette, that gives the film something of the aspect of an art object.
Keung To is Hong Kong's shining star - let's not let him burn out
Osaka may be a highly developed tennis player, but like most people her age, she is also a work in progress, off and on the court, and it's this that makes Naomi Osaka worth watching. Nowadays, when a public figure grants access to a filmmaker, it is most often in the service of a promotional strategy, rather than a collaborative attempt to arrive at some sort of truth. I suppose, in that Osaka comes across as a sympathetic character, Naomi Osaka might be regarded as a kind of advertisement. But if honesty and vulnerability are the heart of your brand, you are by definition going to get some interesting results, and Osaka seems to want to surrender to, rather than control, the process.
The film is a beautiful portrait of Osaka's life. Photo: Netflix via AP
Osaka expresses her worries about letting down her parents, her coach, and Kobe Bryant (a friend who gave her "real life advice"). She reflects on "this buildup of things I want to say but I'm super scared," though she will ultimately take part in Black Lives Matter protests and come to the 2020 US Open with face masks bearing the names of Black victims of police violence. She is so concerned for 15-year-old Coco Gauff that after beating her in the third round of the 2019 U.S. Open, she invites her to do the courtside postmortem together.
Netflix's "Headspace" specials teach about good sleep and meditation
And Osaka, who was born in Japan to a Japanese mother and a Haitian father and grew up in the US, worries that she's not adequately representing "half Black, half Japanese kids." "This guy from Haiti somehow met this woman from Japan," she muses, "and they had this dream of having kids that played tennis." (Older sister Mari, who also played professionally, retired earlier this year.)
"For so long, I've tied winning to my worth as a person," Osaka says. "What am I if not a good tennis player?" She wonders about the normal life she might have missed - "I'm not aware of the timeline, but I think that people my age are in college now?" - but says, "I feel like I'm too far down this path to wonder what could have been." Those are the last words she speaks in the series, as the camera settles on her face, far from a tennis court, on a boat at sea.
Sign up for the YP Teachers Newsletter
Get updates for teachers sent directly to your inbox
Sign up for YP Weekly
Get updates sent directly to your inbox